John Tavares is the New York Islanders' best player. There's no disputing that. As a matter of fact, he's a guy the team would love to lock up for the rest of his career. A top-ten talent in the NHL, he has the ability to take over games. However, he'll never be a 100-point guy. While some of the reasons have to do with him, the majority of them have to do with the Islanders.
Tavares as Streaky
His 70-point season last year and 66-point effort in 2016-17 are proof he lacks consistency. If you're going to score 100 points in a single season, consistency and perhaps even luck are two of the biggest attributes needed. While it's not for a lack of effort, Tavares holds his stick a bit too tight. Much like Anders Lee, his heart is always in the right place, but the results aren't always there.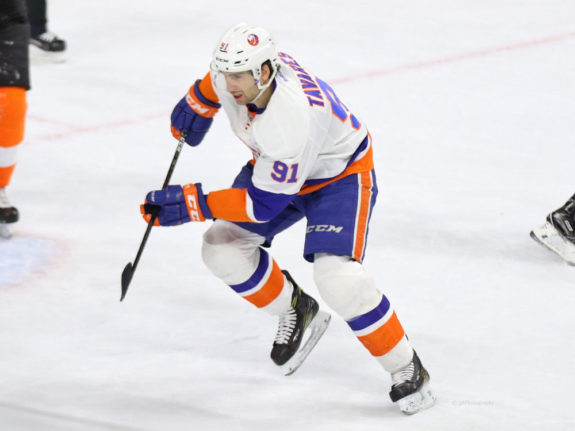 Lack of Another Dynamic Center
Nothing against Frans Nielsen or other second line centers the team has had over the years, but the Isles have never complimented Tavares with another centre that top defensive players would have to play against. Look at every recent 100-point player. In Pittsburgh, Penguins centres Sidney Crosby and Evgeni Malkin wreak havoc on the opposing defense because there's always a matchup problem. Now think of any legitimate scoring threat the Isles have. They are usually paired up with Tavares in one way or another. If JT is ever going to crack that 100-point plateau, it'll be because they have another top center to help distribute the scoring talent. Perhaps Matthew Barzal or Anthony Beauvillier can fill that role in time. Hopefully, before it's too late.
Nick Leddy's Fault?
What? He just had his best season as a pro. Well, there's a difference between the Leddy that skates and the one who's just taking up space. When he skates, Leddy is one of the most dynamic defensemen in the NHL. Being a success isn't necessarily about points, but Leddy is a former first-round pick and someone who, like Tavares, can do more. If he can touch the 50- or, best-case scenario, 60-point plateau, Tavares will reach 100 points. No question. The same thing goes for a slew of underperforming players on the Islanders.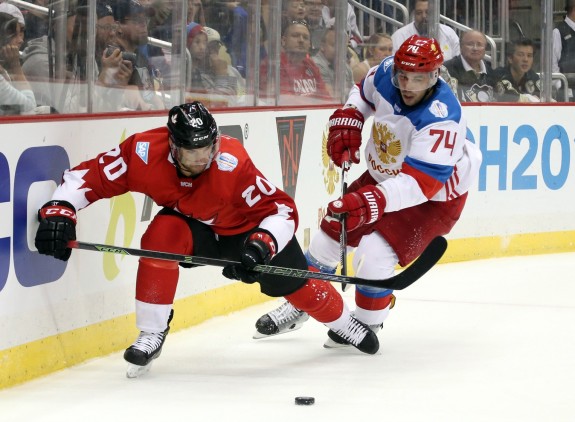 A Star That can Shine Brighter
Again, it's all about taking the load off of Tavares and creating nightmares in the matchup column.  Away from Tavares and Lee, who do opposing teams fear? No one, right now. While the development of Barzal, Beauvillier and Joshua Ho-Sang can change all of this, for now, Tavares is a once in a generation talent on a team that doesn't know how to nurture it. Without him, the Islanders are a joke and, as it stands, with him they aren't a playoff team. If Tavares and the Islanders ever hope to realize their dreams, changes need to be made before 91 truly enters his prime.