The window for NHL teams to reach out to unrestricted free agents-to-be began at midnight on Sunday and as expected, the Washington Capitals' Kevin Shattenkirk is receiving attention early in the process.
The 28-year-old veteran is the best defenseman available in the free agent pool and the Tampa Bay Lightning have already reached out to him, according to the Tampa Bay Times' Joe Smith. Shattenkirk becomes a UFA on July 1.
If you are Lightning GM Steve Yzerman, with a need for a right-handed blueliner to help bolster the top-4 now, it makes good sense to at least explore this option.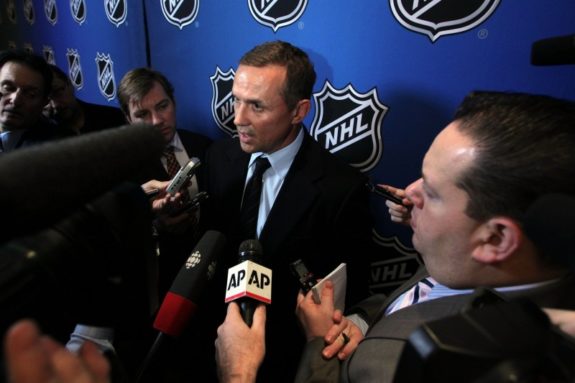 In today's NHL, though, average annual value (AAV) and term are the name of the game. As the top player available at his position, Shattenkirk will command a premium. But despite his consistent history as a player, he will turn 29 in January and this is something that will play into Yzerman's mind.
With the prospects the Lightning have and contracts coming due in the near future, they shouldn't commit to Shattenkirk past a short-term deal. It's not the sort of contract you'd expect a star defenseman to sign when he hits the UFA market, but stranger things have happened.
Landing Shattenkirk would be the exclamation point on a summer that's been made up, in large part, of helping sure up the defense position for the club.
Between the 2017 NHL Entry Draft (where the Lightning selected defensemen Cal Foote and Nicklaus Perbix) and the trade for Mikhail Sergachev, the Lightning have added to their defensive corps. Those are guys who can contribute at the NHL level in the future, although Sergachev has an opportunity to compete for a roster spot in training camp.
But bringing Shattenkirk to the Lightning at the right price and more importantly, the right term, would bring them immediate help now without disrupting the future.
Adding Kevin Shattenkirk
This is the second time in 2017 the Lightning have been linked in connection to Shattenkirk.
He was reportedly set to be traded to an Eastern Conference team in January, as part of a seven-year, $42 million deal, according to the St. Louis Post-Dispatch's Jeremy Rutherford. That team is believed to have been the Lightning.
For one reason or another, Shattenkirk opted against the trade and later was dealt to the Capitals, where he played out the end of the regular season and playoffs, earning $4.25 million.
Given his pretty consistent play throughout his seven-year NHL career, coupled with being the best of the bunch for his position in free agency, Shattenkirk will cash in this summer.  It's just a matter of where, how much and for what length of time.
Yzerman recently spoke more broadly about this in free agency.
"You better be prepared to give more term and more money than you want on July 1," Yzerman said, according to Smith. "Or you wait until after. Or you wait until after and you might miss out. It's tricky. We've done a lot here to give ourselves a little bit of flexibility. We don't want to put ourselves right back in the same position if we're not confident that it's really going to make a difference."
The flexibility has come in the form of trading Valtteri Filppula, who was set to earn $5 million in 2017-18, ahead of last season's trade deadline and engineering a deal with the Las Vegas Golden Knights to select Jason Garrison (and pick up his $4.6 million salary) at the NHL Expansion Draft. Moving Drouin for Sergachev also helped ease some financial tension.
The Lightning have just north of $23 million in cap space remaining, according to Capfriendly.com. Despite the need to re-sign RFAs like Tyler Johnson and Ondrej Palat, and UFA Yanni Gourde, there is some wiggle room for the Lightning to bring in a player like Shattenkirk.
If Yzerman can land Shattenkirk, it would help complete the transformation of the defense corps the team needed both at the NHL level and in their system.
They'd be looking at top-6 that could be made up of Victor Hedman, Shattenkirk, Jake Dotchin, Anton Stralman, Braydon Coburn and either Slater Koekkoek or Sergachev. To call that an upgrade from this past season's defensive unit would be an understatement.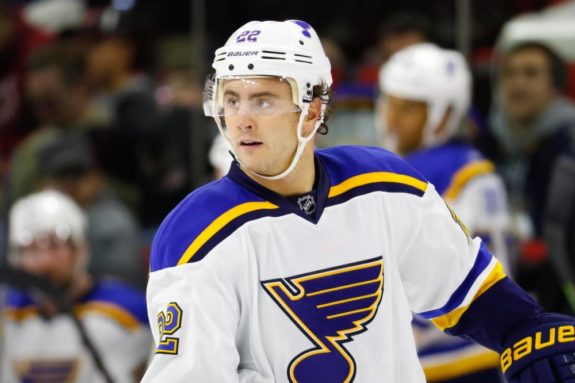 The (Many) Million Dollar Question
The biggest question, and the one that will likely be what makes landing Shattenkirk remotely possible (or impossible) for the Lightning, is whether he would be willing to take a shorter-term deal at a reasonable price to play for the club.
For the Lightning, it almost has to happen for it to make sense at all.
To better understand why you've got to look ahead — but isn't that what the salary cap era is all about?
In this case, it's at the team's two biggest pieces not named Steven Stamkos or Victor Hedman. Andrei Vasilevskiy's three-year, $10.5 million extension begins this season. The second year of Nikita Kucherov's three-year bridge deal worth $14.3 million does too.
If Kucherov stays healthy and is remotely as productive as he's been the past three seasons, it's realistic to believe his $4.766 million AAV will more than double. Vasilevskiy would also be looking at a No. 1 goaltender's compensation the following year, easily more than 1.5 times his current cap hit.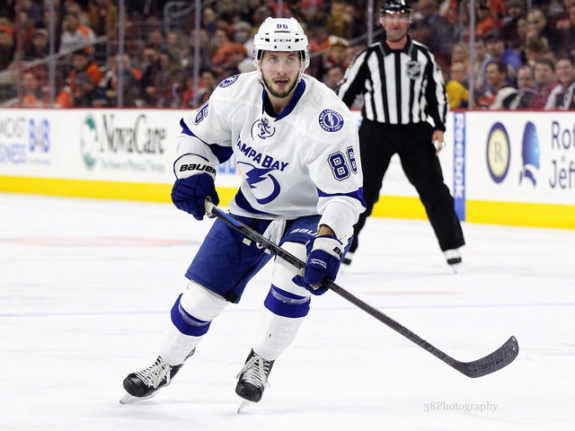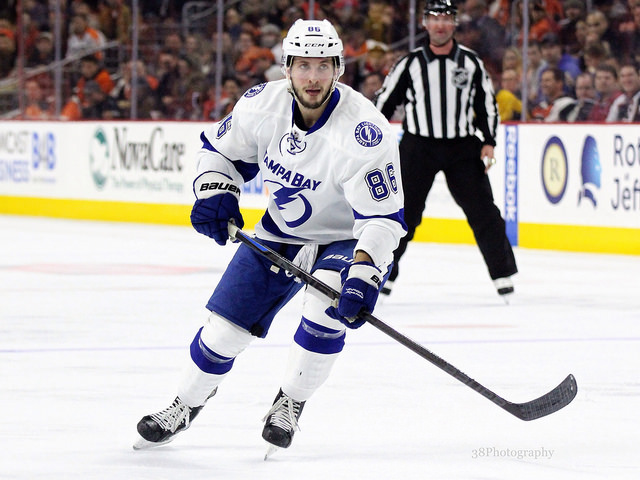 The Lightning have $16.375 million per year tied up in Stamkos and Hedman through 2023-24 and 2024-25, respectively. They are undoubtedly bargain prices for two cornerstone players but locking two top defensemen into high-paying, long-term contracts can be troublesome when you have other big players with the same sort of deals.
Despite the genius of Chicago Blackhawks GM Stan Bowman over the past eight years — which includes engineering three Stanley Cup teams — recently the club has shown how being saddled with costly, longer contracts of a goaltender (Corey Crawford), a couple forwards (Jonathan Toews and Patrick Kane) and a couple defensemen (Duncan Keith and Brent Seabrook) is a major hurdle.
They are now being forced to trade away assets like Artemi Panarin and Niklas Hjalmarsson to fit within the confines of the cap.
In the present-day NHL, it's part of the delicate balancing act Yzerman and 30 other GMs walk.
If you're Shattenkirk, at his age and as a UFA, this is your chance to sign a long-term, high-dollar contract. The seven-year, $42 million deal that was reportedly tabled in January is the sort of over-termed deal teams like the Lightning should avoid. It would take him to age 35 and it's a potentially crippling cap hit given the other big contracts the Lightning have.
As an NHL GM, it's a little easier to sign a top UFA to an extended contract with a high price. It's much harder to move that contract a few years down the line to a willing taker. It's a vicious cycle teams around the League have been dealing with for decades.
Reports that the Lightning have reached out to Shattenkirk reflect a reasonable interest in a star player. But unless he's willing to sign a shorter-term deal of two to three years at or around that $6 million cap hit, the Lightning should avoid it.
Steven is a lawyer and writer with a passion for the game of hockey. He's the Lead Writer covering the Tampa Bay Lightning with THW. He's also been press credentialed through the Lightning since 2016. His work has been published at The Fourth Period, LightningInsider.com, Bolt Prospects, The Sports Daily Network, U.S. College Hockey Online and College Hockey News. He's had radio appearances on TSN 690 in Montreal, Lightning Power Play Live and multiple podcasts to give insight and analysis on the team. He can be reached on Twitter @StevenDiOssi and by email at sdiossi@gmail.com.