Yesterday, (Jan. 9, 2021) the Los Angeles Kings announced that five players are "unfit to participate" in a training camp scrimmage. This list includes goaltenders Cal Petersen and Matthew Villalta, blueliners Kurtis MacDermid and Sean Walker, and forward Gabriel Vilardi. (From 'Kings announce five players 'unfit to participate' in camp scrimmage', Los Angeles Times, 1/9/21).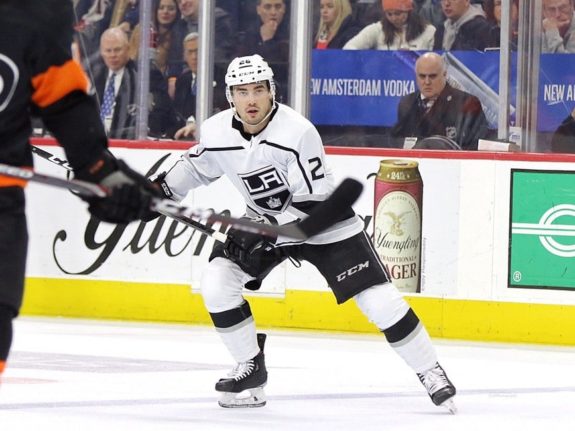 The team did not disclose why any of the players were missing the scrimmage. Meaning, it's unknown whether they are missing it due to COVID-19 related precautions, injuries, being out of shape, or for other reasons.
Although it's worrying that five players were deemed unfit to play, other teams have also recently had players ruled unfit. The Pittsburgh Penguins canceled their practice yesterday due to COVID precautions. The Colorado Avalanche recently held practices without four "key" players due to them being unfit. (From 'Avalanche continues training camp without four key players, each "unfit"', The Denver Post, 1/5/21). The Columbus Blue Jackets have also been forced to hold players out of practice due to COVID-19 protocols.
This all shows that, despite the bad news of having players ruled unfit, LA isn't alone in this situation. All five of the Kings who were deemed unfit are poised to have varying levels of impact at the NHL this season. Here's a quick lock at what was expected from each player.
Gabriel Vilardi
The skater with the loftiest expectations is Gabriel Vilardi. In 2019-20, he stepped in on the Kings' second line for 10 games, where he posted seven points and the team posted a seven-game winning streak.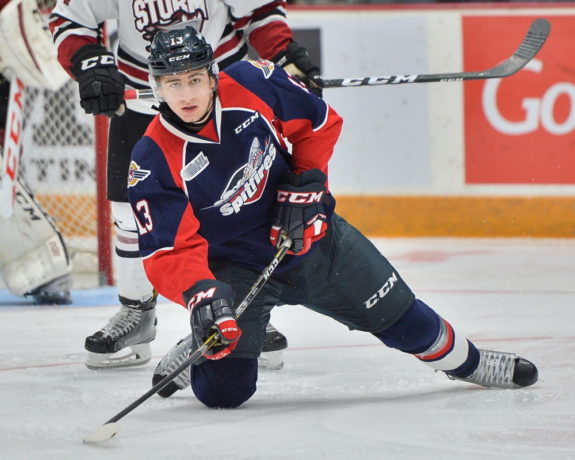 His faceoff numbers were also quite impressive, as Vilardi took 92 faceoffs, and won 49 of them. That's a 53.5 faceoff percentage (FO%). If he were to sustain a 53.5 FO% through a full season, it would make him one of the league's premier faceoff takers. New York Islander's forwards Jean-Gabriel Pageau and Casey Cizikas both posted a 53.5 FO% this season, tying them for 32nd in the league among the players who took the 100 most faceoffs.
Due to his exceptional NHL stint, Vilardi has been labeled a potential Calder Trophy Contender.
Cal Petersen & Matthew Villalta
The two goaltenders who are out are Villalta and Petersen. The Kings likely are planning on continuing using the same goaltending duo as last season, which was Jonathan Quick and Petersen. 
Related: Jonathan Quick Should See a Decreased Role with the LA Kings 
Villalta has the potential to be on the Kings "taxi squad" if they decided to have an extra goalie, which would probably be a good idea. If not, he would have been set to play in the AHL.  
Sean Walker and Kurtis MacDermid
The article from the Los Angeles Times said that Walker and MacDermid were both skating on the Kings' third defensive pairing during training camp. MacDermid is known for being a physical, hard-hitting defender, while Walker is known more for his skill.
Related: Kings Get a Steal With Sean Walker's New Deal
Walker played an important role on both of the Kings' special team units in 2019-20, which would likely continue in 2020-21. He's good in both zones at even-strength, and his offensive ability is underrated compared to defencemen with similar (or the same) offensive totals in 2019-20. 
What it Means
Walker, MacDermid, Petersen, and Vilardi were all expected to make the Kings' opening night roster. Considering the Kings hadn't played hockey in months prior to the training camp, it definitely wouldn't be helpful for these players to miss part of it. However, it's not too worrying, as the Kings haven't indicated that any of these players will miss significant amounts of time. 
I am a lifelong hockey fan who will be covering the Los Angeles Kings and Vancouver Canucks here at The Hockey Writers. Before joining The Hockey Writers I spent two years blogging about hockey.
Feel free to follow my Twitter @TheRoyalQuinn or on Insta @thw_quinn for updates on when my newest articles are published.