Jonathan Quick backstopped the Los Angeles Kings to the franchise's only two Stanley Cup titles in 2011-12 and 2013-14, winning the Conn Smythe Trophy for playoff MVP in 2011-12. Since his former glory, he has struggled mightily with health issues.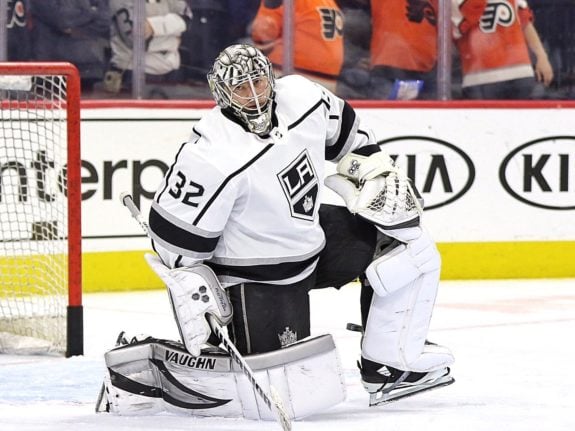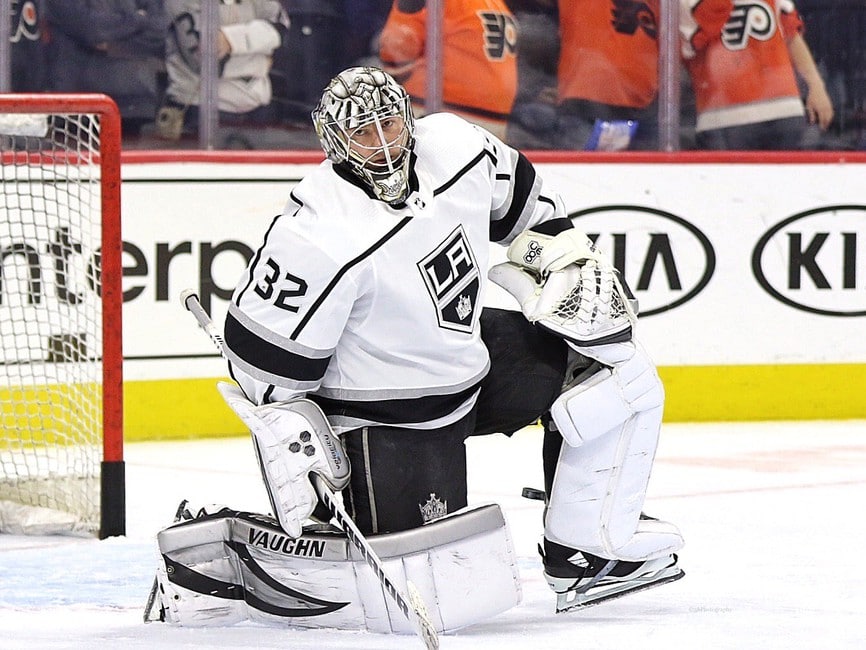 After starting 60+ games nearly every year — excluding the lockout-shortened 2012-13 season — he has averaged just 43 games played per season over the past four seasons. Surprisingly, he started both of the Kings' first two contests of the 2020-21 season.
Staying Healthy Is Key for Quick
Quick has been a bona fide high-end starter most years, but his biggest struggles in net have come as a result of injuries. The only time he's posted a save percentage below .900 was 2018-19, a year where he battled injury issues.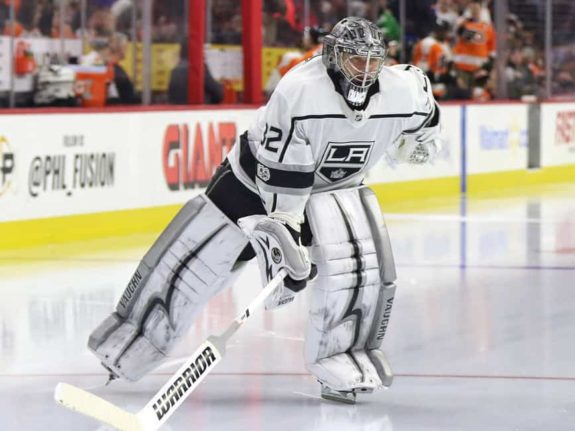 If Quick can play a full, healthy season, he should have a big impact, and this season's unique schedule may help with that.
Shortened Schedule Is Beneficial for Quick
Quick should benefit from the 56-game schedule as much as any other NHL'er. The compressed season should give him the ability to make a big impact while only having to play somewhere around 35 games. Rather than having the toll of a long season wear him down, he should be fresh all season.
Cal Petersen Gives Kings Security Behind Quick
There has been a revolving door of skilled backups behind Quick: Darcy Kuemper, Ben Bishop, and Martin Jones, to name a few. The latest netminder to join the Kings is former Sabres' fifth-round draft pick Cal Petersen. Petersen, who the Sabres drafted in 2013 and played at Notre Dame in college before signing with the Kings, had a fantastic 2019-20 campaign.
Related: Kings' Goalie of the Future – Calvin Peterson
A solid backup allows the coach more flexibility when it comes to load management throughout the season. Petersen is deserving of some key starts and will have his chances to steal the no. 1 job.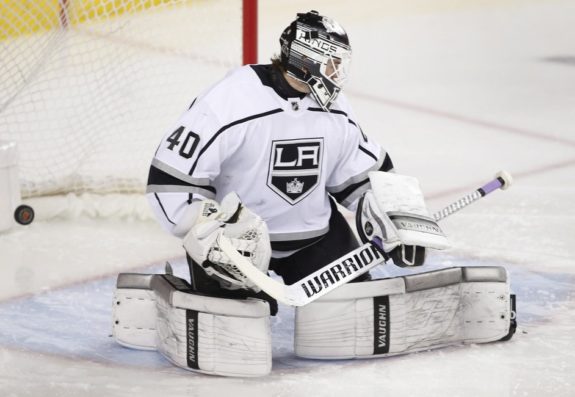 If he can play as well as he did last season (.922 save percentage (SV%), 2.64 goals against average (GAA)), the Kings may go with more of a 50-50 split in net. This flexibility should only benefit Quick, who plays best when he's fresh and rested.
Quick's Looked Strong Already
The sample size is certainly small for the 2020-21 season to this point, but Quick has been solid — particularly in the second leg of the two-game series against the Minnesota Wild. The Kings were two seconds away from a win, thanks to a fantastic game from Quick, when Matt Dumba netted the tying goal, sending the game to overtime. The goal was originally credited to Suter but later changed to Dumba, who deflected the puck in.
The Kings dropped game two of the season in the same fashion as game one: a dagger late in overtime thanks to a skilled play by Kirill Kaprizov.
One notable thing about Quick is how solid he looked in the second contest, despite having played just a couple of days before. Nobody's in mid-season form, but Quick did not look far from it in his 40-save effort — and he certainly did not look like he is turning 35 on Jan. 21.
Related: Quick Should See a Decreased Role with the Kings
Quick will have his work cut out for him, as the Kings have to play the Colorado Avalanche, Vegas Golden Knights, and St. Louis Blues eight times each. If Los Angeles wants to have a shot at playoff hockey come summertime, Quick will need to be stellar.
Quick Has Pressure to Preform
Quick has a cap hit of $5.8 million through the 2022-23 season. He is the third highest-paid Kings' player behind Kopitar ($10 million) and Brown ($5.875 million).
Considering the injuries he's battled with much of his career, Quick's playing years may be limited. His old nemesis Corey Crawford, two-time cup winner with the Chicago Blackhawks, just retired after a string of health issues. It's not uncommon for goaltenders who have had injuries in their past to fall off late in their career. And it helps that the Kings also have a strong replacement candidate in Petersen.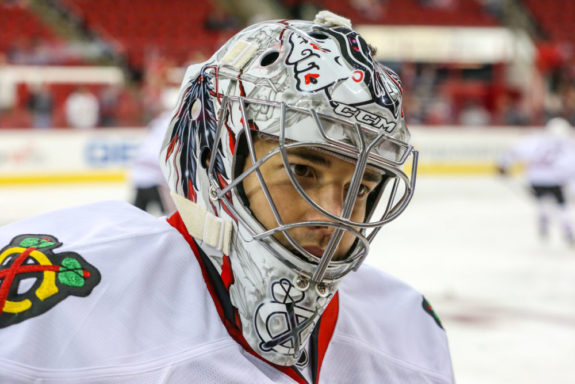 With that said, Quick has a lot to prove this year. If he can't deliver a solid season, the longtime King could start the 2021-22 season in a new uniform.
---
---
Dante Giugliano is a Sport Analytics Major at Syracuse University, set to graduate in 2022. Giugliano has analytical and coding experience, which he blends into his writing. A hockey player since age 4, Giugliano still plays at Syracuse. He previously worked for Rookie Road as a Senior Content Creator.