One of the top prospects in Russian junior hockey, Minnesota Wild draft pick Kirill Kaprizov is an exciting winger with a great nose for the net and excellent puck skills. After a good rookie season in the KHL with four goals and eight points in 31 games as a 17-year-old player, Kaprizov climbed up to the first line for his Metallurg Novokuznetsk, scoring thus far nine goals and 23 points in 40 regular season games this season. Kaprizov is under contract in the KHL until April 2018. By then he'll be 21 and will be a much more experienced player and it will be interesting to see if he'll consider himself ready to cross the Ocean to report for the Wild. In this exclusive interview for The Hockey Writers, Minnesota Wild prospect Kirill Kaprizov talked in his native Russian language about his first steps in hockey, NHL ambitions, and everyday life.
– Hello Kirill, can you talk a bit about you? When did you start playing hockey?
– I started playing when I was four. I actually started up as a defenseman, then when I was about six or seven I was moved and started playing forward, which I still do.
– Did you always play in your home town, Novokuznetsk?
– Yes, I always played here.
– Before his move to Neftekhimik Nizhnekamsk, you played many games centered by former Avalanche draft pick Ryan Stoa. How did this experience help you in developing your game?
– Ryan did a lot for me in these two, non-complete, seasons. He teached me many things and helped me in a lot of things, not only in hockey. We became not only great teammates, but also great friends. I can say that he's like an older brother to me. I am very glad that we had the chance to cross paths.
– Your Metallurg Novokuznetsk is traditionally one of the teams that often are on the bottom of the standings. Have you never thought "I want to play for a better team?"
– No, not at all, I enjoy a lot playing here, especially this season. This is my favorite team!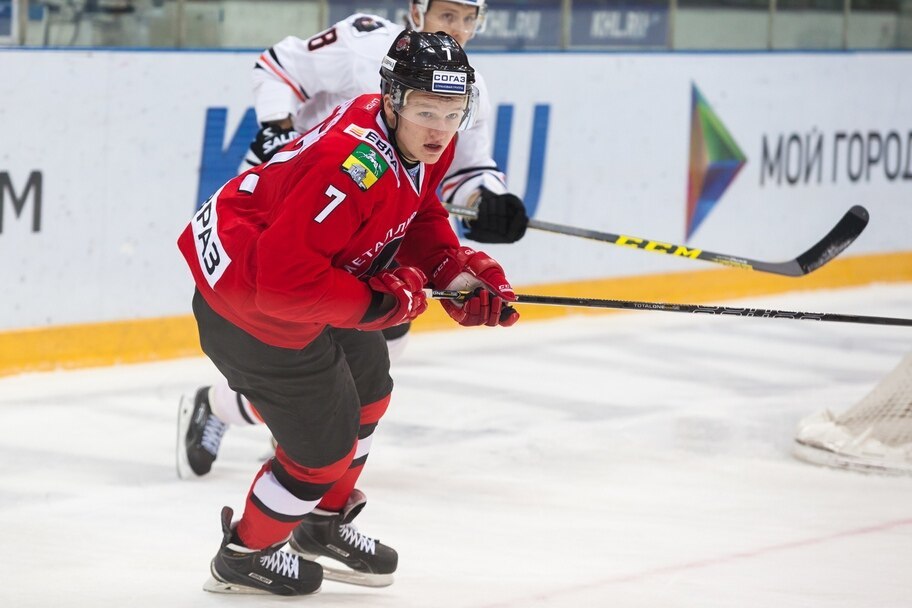 – Did you feel any difference between the KHL and the NHL drafts?
– I attended the KHL draft with my parents, I enjoyed it a lot, I only have good memories about it and everything was very well organized. Unfortunately I didn't have the chance to attend the NHL draft, I can only say that when they drafted me everyone started calling and writing me, and that of course was good, but I can't tell much about the differences between the two drafts. I was simply at home during the draft, I went to sleep, and I started receiving calls and texts, so I turned the computer on and I saw that I was drafted. I was very happy to get drafted by the Wild. It has been very pleasant.
– Didn't you have offers from the CHL?
– No, I think that right now the best thing for me is to play at home in Novokuznetsk.
– That's why this summer you signed a new 3-year deal with Metallurg, right?
– Yes, I think that right now it's the best option.
– Don't the Wild call you to the NHL?
– It's still early for me, but of course in the future I really want to play for Minnesota. But now I'm playing in Russia and all my efforts are focused on that, [to get to play in the NHL] you have to be a good player here first. Hopefully all will be good.
– Is skating at the WJC your goal for this season? [Note, Kaprizov made the selection camp roster for the Russians a few days ago.]
– Yes, that's one of my goals. I really want to play in the tournament and win it.
– Who was your favorite player growing up?
– I can't really name only one player. There were and there are many players whom I like a lot, which I followed and still follow. It's hard to say a single name, though.
– Well, for example…?
– Only among Russians? Well, this season I follow Tarasenko. I watch all his goals, often I watch them many times.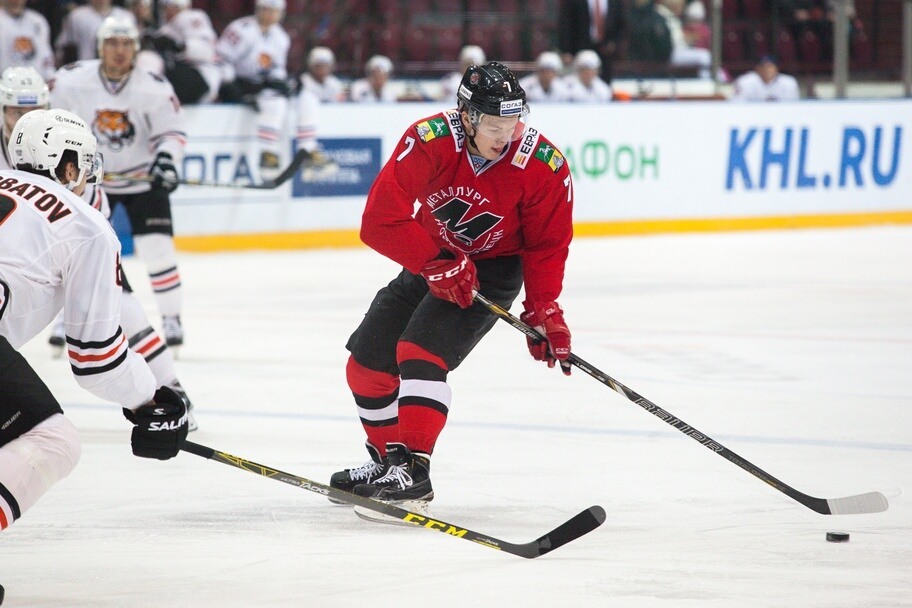 – And what about players from other nations?
– I really like Patrick Kane. But I follow Tarasenko more.
– What kind of player do you think you are?
– I am often asked that, but I always reply that it's better to ask specialists about it. Or my coaches, they know better. The only thing I can say is that I like playing combination hockey.
– In true Russian style…
– Yes! (Smiles). Sometimes I try to take the game on me. Generally, all my coaches always tell me to try shooting more. I try learning to shoot from Tarasenko.
– What do you need to work on to become even better?
– Well, you always need to work on everything, as much as possible.
– As much as I understand, you want to honor your contract and not leaving your team earlier.
– Well, I don't think much about it. I am enjoying hockey now, and I don't know what's going to happen in the future.
– Are you ready to play in the AHL?
– I'm not thinking much about it, I don't like to watch too far into the future. But of course you always need to be ready to anything.
– How do you like to spend your free time?
– Oh, we never have too much of it. After practices I'm always tired, and I simply want to rest. And we also often have back-to-back games. When I have some time I like to go to the cinema or hangout with my friends. I also like to go to my dacha, where I spent my whole childhood. I really enjoy going to my countryside, I like going to the banya there and enjoy it. Unfortunately I never have too much time for it.
– You are at the center of many rumors as many times you allegedly are about to move to this or that KHL top team.
– Well, this usually appears on the internet and I don't know anything about it. It's not pleasant, because I've never been told anything about that, I simply think that this is some journalists trying to get attention.
– If you could choose, Stanley Cup or Olympic Gold Medal?
– Well, what about both? (Laughs.) Seriously speaking, I'd probably take the Olympics, after all it's played only every fourth year.
[Related: 5 NHL Prospects Rockin' The KHL]