One thing's for sure: the Montreal Canadiens need to find a way to score. Whether general manager Marc Bergevin seeks solutions via trade, free agency or draft, we all know something needs to be done.
Luckily for the Habs, there will be plenty of movement this offseason. With the expansion draft providing teams a unique opportunity to move players, there will be transactions galore. I would be shocked if the Canadiens stood by and stayed quiet.
It's no secret the Canadiens' number one need is a scoring center. Outside of Colorado Avalanche forward Matt Duchene, it's hard to find one that'll be readily available. They already let Russian star Vadim Shipachyov sign with the Vegas Golden Knights at a very reasonable $4.5 million price tag.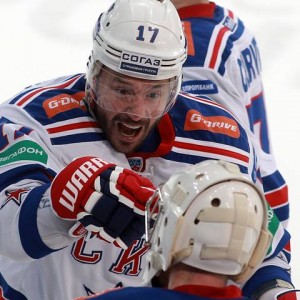 I'm not saying they should stop searching for a center; there will be one new middle man coming in for next season, I truly believe that. They can't afford to keep the current structure in place. But who's going to put pucks in the net?
What about Russian superstar Ilya Kovalchuk? What's the good and the bad about locking him up and what's my prediction on his fate? Let me tell you.
The Good
What's not to like about the idea of Kovalchuk in a Canadiens jersey? He's a proven goal scorer and an absolute beast of a player. He has the ability to take over a game and has shown consistent point production in the Kontinental Hockey League. Since going to the KHL, he has posted 264 points in 245 games.
Another thing to consider is the diverse culture in the Canadiens' locker room. There are plenty of international players, including a fair share of Russians—Alexander Radulov, Andrei Markov, and Alexei Emelin to name a few. He'll feel right at home and develop an early comfort level.
Think for a second and imagine a line consisting of Kovalchuk, Radulov and Alex Galchenyuk (who is of Belarusian descent). Pretty scary. I'm sure all of this is going through Bergevin's mind right now as he's sorting out whether to make a legitimate play for the Russian or not.
On the flip side, despite the good that can come with this signing, there are also aspects of this to be worried about.
The Bad
Although there's no doubt Kovalchuk would help the Canadiens, there are a lot of question marks that come with him. Firstly, to even get him on their team, the Canadiens will have to trade for him, as the New Jersey Devils still hold his rights. Whether the price is a pick and a prospect or a roster player, the Habs will have to give something up.
Then there's the question of how much money they want to give a 34-year-old winger. With glaring holes up the middle, how much can they afford to allocate to the wing? If Kovalchuk thinks he can win with the Canadiens, maybe he takes a bit of a haircut on his salary. If not, it might price the Canadiens out.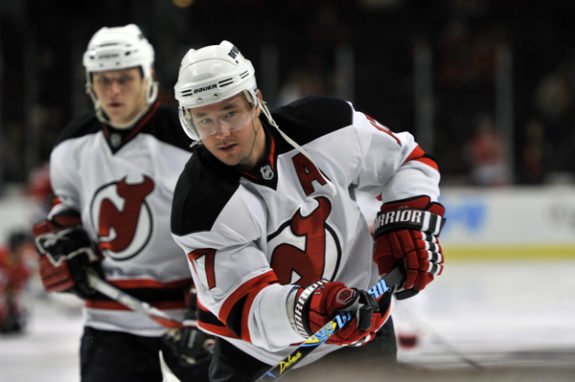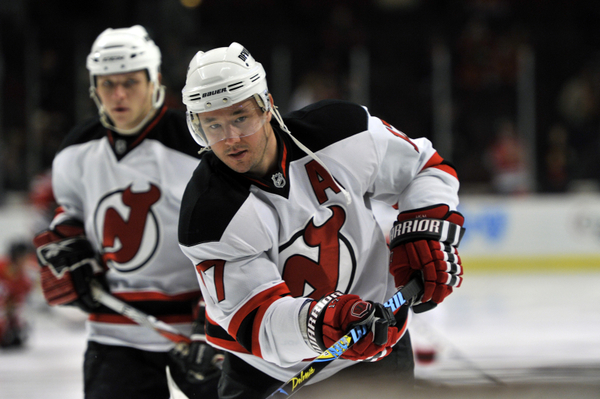 Basically, it all comes down to how much gas does he have left in the tank. It's up to the management to figure that out. If a team is going to give Kovalchuk big money, it has to be confident he can hold his play for another two or three seasons. If not, a potential move could be a disaster.
There's always going to be a risk factor with free agents, especially one his age. Not to mention the fact he hasn't played in the NHL since 2012-13. It's something Bergevin is going to have to think long and hard about.
My Best Guess
No one knows how things with Kovalchuk are going to shake out. He could return to the NHL or go back to Russia for another season. The situation is very much up in the air. Despite that, if I had to give it my best guess, I think Kovalchuk will be wearing an NHL jersey, just not the CH.
I think there's too great a need at center to be allocating more cap space to the wing. With players like Max Pacioretty, Brendan Gallagher, Artturi Lehkonen and Radulov already on the outside, there isn't a glaring need for another body. Also, if you consider his age, he's approaching the end of his career which means dips in production and foot speed are inevitably close.
I think Kovalchuk would make the Canadiens a better team, however, their needs elsewhere on the roster are far greater than adding another top-six winger.
Nick Guido is a Montreal Canadiens Contributor for The Hockey Writers. You can Follow him on Twitter @nickguidoTHW for his articles, opinions and general Habs talk.