Going home; it's something we all do at the end of the day. We can't wait to relax, see our families or significant others and enjoy the comforts of a familiar place. It's easy to take for granted all the things you've learned to pass by without batting an eye. The buzz of the fridge, the smell of your parent's house which is only 20 minutes away, and for some home means speaking the same language. Home means living on the same continent as your family, enjoying your profession, and feeling comfortable enough to set up camp and raise your own family there. Atlanta wasn't home for Ilya Kovalchuk, and neither was New Jersey.
It's easy when you're young to pick up and go off to Canada, or the United States of America to follow your dreams. It's a big change that you can make when you're young without a wife and children who have needs that come before your own. You don't have to provide when you're 18. All you have to do is develop.
Coming home is one of the most popular story lines in professional sport. Any time an athlete is playing in his or her home town the story becomes inflated to a point where win or lose, he or she was still there. That's the story.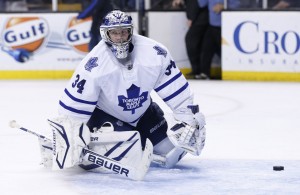 When Maple Leafs Goaltender James Reimer began his first season as the Leafs number one goaltender, the Winnipeg Jets were in their first season since relocating from Atlanta, Georgia. Reimer was coming home to play in front of many family and friends. Funny, the Jets play out of Winnipeg, and Reimer's home town is 2 hours away in Morweena, Manitoba. It may be a couple hours away, but it's as good as home to Reimer.
There are always players that come into the Air Canada Centre on visiting teams that are successful against the Leafs. Coming to mind is Tyler Seguin, who is always discussed as a Toronto native when in reality he is from Brampton. Close enough to home. Whatever NHL city is closest to you, that is considered your home.
It's no surprise that Zach Parise and Ryan Suter decided to leave their respective teams as free agents last summer for a return home. Both born in the state of Minnesota, they wanted to raise their families in the same place they were raised. They want to settle down in a familiar place that says home to them, not home for now. Suter and Parise signed identical 13 year $98 million contracts to secure their time in Minnesota. I don't blame them at all.
This summer David Clarkson and Andrew Ference, both UFA's, decided to go home. Clarkson signing a 7 year $36.7 million contract with the Maple Leafs, and Ference a 4 year $13 million contract with the Edmonton Oilers. They wanted to go back to where they grew up and be around family for what seems to be the tail end of their careers.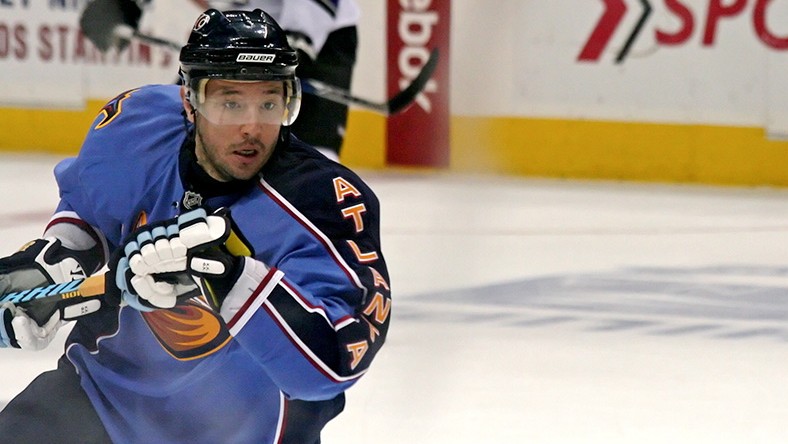 What is perplexing is the situation with former New Jersey Devils forward Ilya Kovalchuk. His first NHL contract was a 5 year $31,946,500 deal with the Atlanta Thrashers (now the Winnipeg Jets). As a free agent, Kovalchuk exercised his right going into the 2010 NHL season to go to a team of his choice. He didn't want to be traded anywhere and he wanted full control of where he would be going. New Jersey was his choice, and the first contract proposed was rejected by the league, which sent them back to the table to negotiate a 15 year $100 million contract.
This contract would not have been played out by Kovalchuk anyway since he would have been 42 at it's completion in 2025. The term, though, is what left many people scratching their heads. Why would New Jersey agree to such a front loaded contract at such a high price when Kovalchuk has not proven himself to deserve such a pay day comparable to Sidney Crosby and Alexander Ovechkin?
Kovalchuk did not want to play his career out in Atlanta, and he didn't seem to want to be there. The writing was on the wall and he would not be staying in Georgia or relocating to a city where the control was out of his hands. Choosing New Jersey and signing a 15 year contract meant he wanted to be there. He chose the Devils as the place he would play until retirement. He played in New Jersey until retirement, but that retirement came just three years into his 15 year contract.
At the age of 30, Kovalchuk decided he would retire from the NHL and move back to Russia. He cites the lockout as a large factor in his decision to retire. He made a lot of money over there, was one of the best players on the ice, if not the best, and played a more flexible schedule and style of game.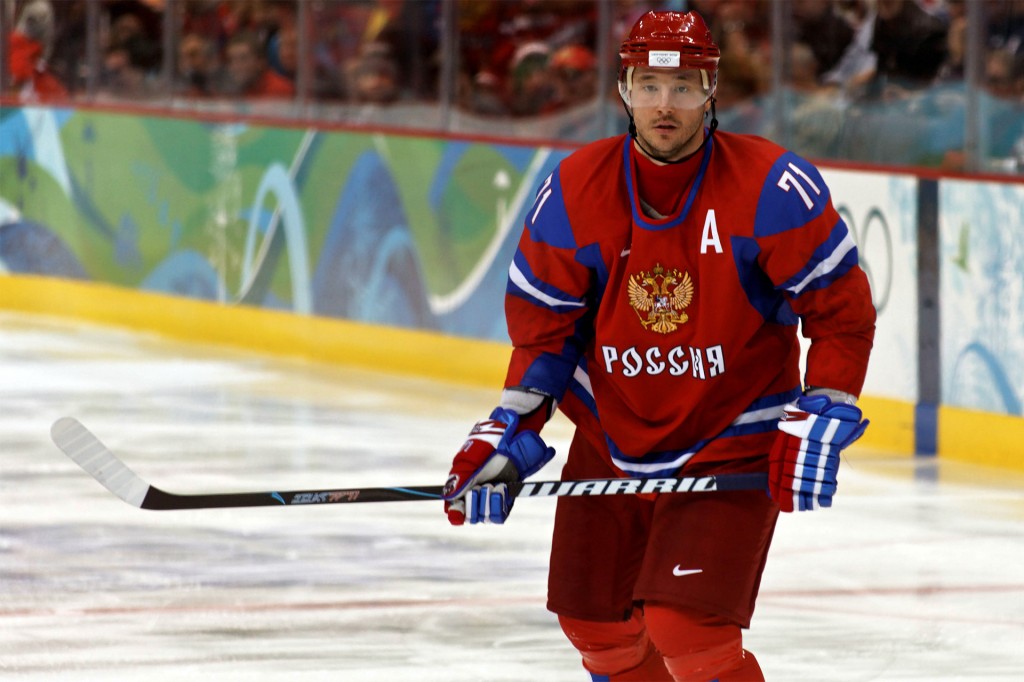 Home. That is what this decision came down to. Kovalchuk doesn't want to be an NHL all-star, he doesn't want to play in the most competitive hockey league in the world anymore, he wants to go home.
I couldn't blame anyone for wanting to go home, wanting to be with their family, speak their first language, not having to travel to another continent to say hi to mom and pop. This is what Ilya Kovalchuk did. He felt he needed to go home, but he didn't wait until free agency to do it. He didn't give the Devils a chance to sign him to a shorter contract still giving him a ton of cash. Kovalchuk demanded the long-term front loaded cash grab that New Jersey relented on.
Maybe Kovalchuk didn't know he would be so set on going home to Russia before the lockout. Maybe he didn't realize how much he missed actually being home and the comforts that were there. It's very possible what he says is true; being in Russia and playing in the KHL, being one of the best over there was better than being one of the best in the NHL. For him at least.
That being said, Kovalchuk was not known for being a team player. He wasn't known for his work ethic the way Jaromir Jagr or Alex Ovechkin are. He was known for being a player who had the keys to the City of Atlanta and never fully reached his potential as the next big NHL superstar. For whatever reason, he wanted a clean slate, and continued his ways of underachieving with the Devils. This attitude can only lead fans to think the contract he signed was undeserved, and he really didn't seem like he wanted to be there.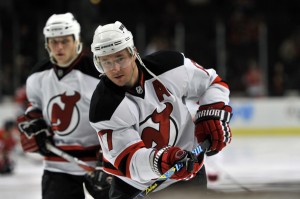 A retirement at 30 is strange only because it is not due to injury. Kovalchuk has decided his time with the NHL is over, and to get out of his contract he would have to retire. He left $77 million with New Jersey who doesn't have to pay any of that to Kovalchuk and is rid of the remaining 12 years of his contract. Retiring is the only way out of his contract without leaving the Devils in a spot where they have to pay his salary without his contributions.
The word selfish was floated around many times during the UFA circus that was Ilya Kovalchuk and his agent before he signed with New Jersey. Leaving the Devils this way brings that word up again. He knowingly wasn't enthralled with the NHL anymore, and signed a 15 year contract he never intended to play out anyway. He mentioned he had thought about retiring and moving back to Russia for the past year. I'm not saying he knew he would play 3 years and walk, but the thought was brewing seriously for a year, and before that it must have come to mind from time to time.
Leaving a team is one thing when you have reached RFA, or UFA status. When you up and leave in the middle of a contract to presumably go play in another league, it will always leave a sour taste in the mouths of fans and management. At 30 years old, there's no way he is going to move to Russia and play Dad for the rest of his life. Reports are saying he can make somewhere between $15 and $20 million per season in the KHL. Kovalchuk isn't leaving $77 million on the table in that case, he's choosing $80 million over the next four years if reports are correct.
Not the classiest move, but a move for home that no one can call unreasonable or selfish especially when the league and the Devils are letting him go without a fight. The 15 year contract, though, is fair grounds for the label of selfish.
Katie Flynn is a News Editor at theScore and theScore App as well as an NHL Analyst for H4TV Sports News.