The National Hockey League's 2020-21 season is set to begin next week, and while the 31 other teams in the league are rushing through an abridged training camp and preparing to sprint through a 56-game regular season, the Seattle Kraken are looking past all that to their own important dates. With that in mind, general manager Ron Francis has brought some additional hands on board as of yesterday.
Jason Botterill, most recently general manager of the Buffalo Sabres, will be brought in as assistant general manager while Norm Maciver has left the Chicago Blackhawks to be the Kraken's director of player personnel. Both men have multiple Stanley Cup wins on their management résumés, but otherwise their career paths have been quite different.
New Hires Have History With Francis
Maciver had a long NHL career, playing exactly 500 games, which included stretches with the New York Rangers, Hartford Whalers, Edmonton Oilers, Ottawa Senators, Pittsburgh Penguins and the Winnipeg Jets (including two seasons as a Phoenix Coyote after the team moved south). The 56-year-old was then briefly an assistant coach with the Boston Bruins before moving into a personnel role with Chicago.
He played on the same team as Francis in both Hartford and Pittsburgh so the two men are familiar with one another. Add to that his presence in a key role throughout Chicago's three Cups in six seasons and it becomes clear what Francis sees in him. Today's Blackhawks team is rebuilding on the fly, and recently had some tough injury news, but for more than 10 years they were one of the NHL's teams to beat, and Maciver's fingerprints are all over many of their roster moves.
Botterill did not have the same player success or longevity as Maciver, playing in 88 career games before a concussion forced his retirement in 2004-05, but his time in management is extensive. After earning an MBA from the Stephen M. Ross School of Business, he worked as a scout for the Dallas Stars. From there, he was hired by the Penguins in 2007 as director of hockey administration (mainly salary cap management and contract research/negotiation but with some scouting duties as well). Two years later, he replaced Chuck Fletcher as assistant GM.
Related: Seattle Kraken Need to Move Quick on Head Coach Pick
Francis worked with Botterill on Team Canada's 2019 World Championship management team. Jason's time in Pittsburgh coincided with the Penguins' three most recent Cup wins before he moved to the Buffalo Sabres as general manager. Though he presided over some high draft selections, it would be difficult to call his time with the Sabres a success, the team finishing no higher than sixth in the Atlantic Division and missing the playoffs each season. Arguably, Botterill was fighting an uphill battle in Buffalo, though, where the Sabres' last playoff appearance was in 2010-11.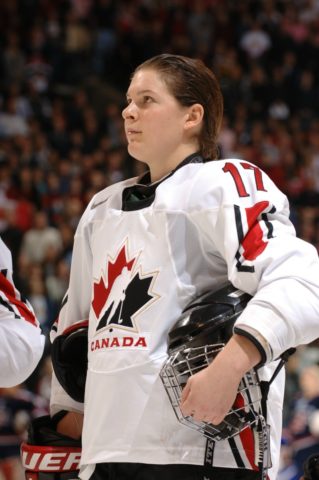 The Botterill name is well known to fans of the Canadian women's game, where Jason's sister, Jennifer, was a part of three gold and one silver medalist Olympic team, as well as winning five World Championship golds. Botterill himself was a great college player whose skills never translated into NHL success. He should have familiarity with navigating a salary cap, as Pittsburgh famously signed stars Sidney Crosby and Evgeni Malkin to long-term deals that caused organizational challenges, nonetheless achieving two additional championships.
What Can Kraken Fans Expect?
Botterill's time in Buffalo aside, these newest Kraken employees have built reputations for themselves while working for stable and successful organizations. As mentioned, Francis himself is familiar with Botterill from 2019 and it's clear he made an impression or he likely wouldn't have been brought on. His combination of hockey knowledge as a former player and business acumen gained between his schooling and hockey management should make him a beneficial voice in the room in Seattle.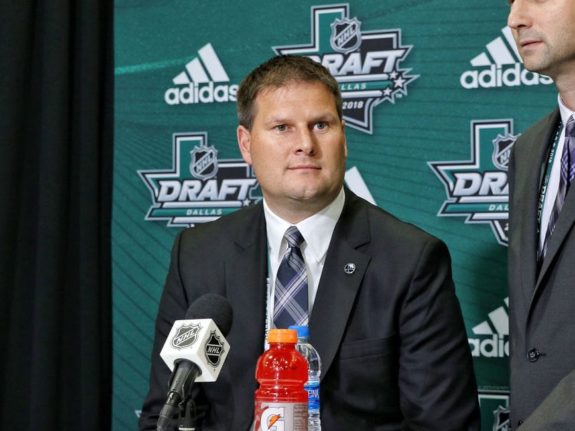 Maciver, who happens to have been another finalist for the Buffalo GM job back in 2017, has few blemishes on his management résumé. Riding shotgun with Stan Bowman in Chicago, he offered player personnel input for the NHL club while also keeping tabs on the Rochester Americans, the Blackhawks' minor league affiliate. Though he has admitted in the past that managing a salary cap isn't a strength of his, the Kraken have no shortage of analytical minds on board and can certainly take advantage of Maciver's roster-building acumen.
Once again, we see the Kraken being proactive with their hockey operations hires, and these two important hires should give Francis a lot more support as he navigates the next 200 or so days. We can expect both men to be at the Expansion and Entry Draft tables alongside Francis as the Kraken make all of their upcoming player selections, and in the press box giving high fives when the team scores their first goal.
---
---
Hockey Fan since birth, and follower of all things Oilers and Kraken.