One of hockey's most successful franchises in the past decade, the Chicago Blackhawks are no stranger to dealing with salary cap issues during the offseason. After an early exit from this year's postseason, the Hawks will once again be forced to play around with their team's salary.
According to The Athletic's Scott Powers, Chicago will carry a $3.07-million cap overage into the 2016-17. The overage is made up of performance bonuses owed to Artemi Panarin, Teuvo Teravainen and Michal Rozsival.
"There's always that potential [of the overage]," said Blackhawks' assistant general manager Norm Maciver to Powers. "Any of these kids who have the A bonuses there's the potential of that. That's part of doing business when you sign free agents or first-round picks. Most of them would have the A bonuses in there. There's the potential of someone to come in and have a great year like Panarin did. Obviously we're very happy we were able to sign him. He played exceptionally well for us, had a great year. Because of that, he's being rewarded through his bonuses."
At the moment, Chicago has roughly $66-million committed to next year's cap – in 16 players under contract, last season's overage and Rob Scuderi's cap hit which they retained. With the cap for the upcoming season still unknown, the team still doesn't have a clear picture of how their roster will unfold for next year.
But having dealt with a similar issue last season (with a much smaller cap overage of just $750,000), the Blackhawks are used to working around the league's financial restrictions. It's because of this, however, that they weren't able to bring back some players like Andrew Ladd.
[RELATED: Ladd, Blackhawks Parting Ways?]
However, as Maciver points out, there's only one goal every season and they'll work their roster around the cap in order to try to achieve it.
"We're trying to win the Stanley cup and assemble the best roster to win the Cup," he said. "That's our goal going into the season. If a player has a phenomenal year where he earns those bonuses, chances are it's going to help us be successful."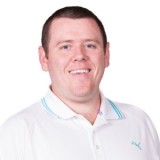 Andrew is in his 8th year reporting for The Hockey Writers covering the Toronto Maple Leafs. He began his broadcasting with CBC's Hockey Night in Canada team as well as being part of their coverage of the 2014 Winter Olympic Games in Sochi. He's the former play-by-play voice of the London Jr. Knights for Rogers TV and currently hosts the Sticks in the 6ix podcast. You can follow him on Twitter at @AndrewGForbes.