The Vancouver Canucks had two prospects at the 2021 World Junior Championships (WJC) – Vasili Podkolzin for Russia and Arvid Costmar for Sweden. The two played different roles for their teams, but both put together strong performances.
Costmar's (and Sweden's) tournament came to an end in the quarterfinal round after a loss to Finland. Podkolzin (and Russia's) tournament ended after a loss in the bronze medal game against Finland as well.
Expectations Heading Into the Tournament
Podkolzin and Costmar had different expectations heading into the tournament. Podkolzin, the Canucks' top prospect, was expected to lead Russia throughout the 2021 WJC. Costmar, a 2019 seventh-rounder, who many had not heard of before this year's tournament, was expected to provide Sweden with depth scoring and kill penalties.
Podkolzin's Expectations
Before entering the tournament, Podkolzin had a tough time playing for the KHL's SKA St. Petersburg. The Canucks' 2019 first-round pick has two goals and four points in 24 games while being buried on the fourth line.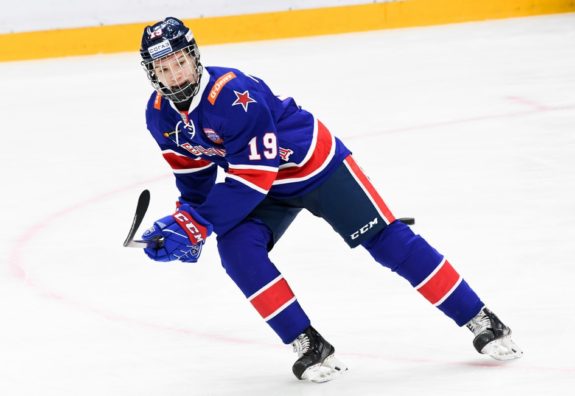 Former Canuck and Russia's head coach at the 2021 WJC, Igor Larionov, had high expectations for Podkolzin and named him captain. 
"There's no doubt in my mind that he's a team leader, he's a guy that can handle the pressure, who can do a lot of good little things for his team. To me, Vasily coming back in year three of the World Juniors, I expect him to be a top guy and a guy to go and lead the way for the Russian Junior team."

Larionov said.
Larionov named Podkolzin Russia's captain at the Karjala Cup as well. He was a standout, leading the tournament in scoring with five points in three games. Expectations for Podkolzin were to perform similarly at the WJC. 
Costmar's Expectations
The SHL's Linkoping HC called Costmar up this year. The seventh-rounder has played on the fourth line in his 16 games with the club. His opportunity to play for Sweden came after multiple players tested positive for COVID-19. 
Not only was Costmar expected to provide depth scoring, but his two-way play allowed him to kill penalties. Also, the loss of multiple players created an opportunity for him on the power play. 
2021 WJC Performances
Russia's road to gold came to an end after a loss to Canada in the semifinal. Podkolzin was named one of Russia's top three players in the tournament after the loss, while Costmar received similar honours after Sweden's quarterfinal loss to Finland (from 'Canucks prospects tracker, WJC edition: Podkolzin, Russia brushed aside by Canada in semifinal,' The Province,' 01/05/2021).
Podkolzin's Performance
Podkolzin may not have had a similar performance statistically as he did at the Karjala Cup, but his play and leadership were impressive at the 2021 WJC. Russia's captain finished with two goals and four points in seven games. Podkolzin's lack of stats isn't accurate as to how well he played during the tournament – one factor in his lack of stats was his teammate's inability to finish.
The first-rounder also showed off his ability to get the puck to the net on numerous occasions. Podkolzin finished the tournament with 21 shots on goal. Aside from his stats, his hustle and leadership were on display.
Costmar's Performance
Costmar was impressive at the 2021 WJC as he centred the second line with Simon Holmstrom and Noel Gunler. Costmar finished with two goals in five games. The first goal he scored was Sweden's first goal of the tournament and his second goal came in a thrilling 4-3 overtime loss against Russia. 
Outside of his goals, Costmar showed off his two-way ability by playing on the penalty kill and power play. He also showed his pesky side and took key faceoffs for Sweden. He managed to get under the skin of his fellow Canucks' prospect, Podkolzin, in the game between the two teams. After Sweden's quarterfinal loss to Finland, Costmar was named one of their three best players. 
Podkolzin and Costmar's Future
As the Canucks' top prospect, Podkolzin has a promising future. He may not be a top point producer, but his game translates pretty well to the NHL. He showed his ability to use his size, speed and skill to get to the net and create scoring opportunities. Podkolzin fits perfectly with Bo Horvat as they both play a full 200-foot game and are great leaders. 
Podkolzin's NHL debut may come sooner rather than later as the Canucks plan on signing the forward once his KHL contract ends in April. 
"We're going to wait for his contract to run out and then he's free from the KHL and then we want to try and talk to his agent and if we can try and get him signed and get him over here and get him up and going. He's got an NHL body, he's a big, strong kid. His attention to detail is really good. We're hoping that once we get him signed here, that we can get him right in our lineup and see what he can do."

Benning said about signing the 2019 first rounder.
As for Costmar, his future in the NHL is possible as a bottom-six centre for the Canucks. He has the tools to be a penalty killer and help add depth to the Canucks sometime in the future. For now, Costmar will head back to the SHL to finish the season with the Linkoping HC.
2021 WJC Were Promising
The 2021 WJC was promising for Canucks' fans and the team's future. At the 2020 WJC, Nils Hoglander showed his skill for Sweden, and at training camp in 2021, he has a chance to make the main roster. 
Podkolzin will have his opportunity in the NHL sooner than Costmar, as it will likely come late in the 2020-21 season. Costmar will have to improve in areas he lacks, such as his acceleration and his core strength.
All the 2021 World Junior Championship Team Information:
Austria — Team Preview — Roster
Canada — Team Preview — Roster
Czech Republic — Team Preview — Roster
Finland — Team Preview — Roster
Germany — Team Preview — Roster
Russia — Team Preview — Roster
Slovakia — Team Preview — Roster
Sweden — Team Preview — Roster
Switzerland — Team Preview — Roster
USA — Team Preview — Roster
Selection Camp Invites by NHL Team
Draft Eligible Players to Watch
One Player to Watch for Each World Junior Team
7 Predictions for the 2021 World Junior Championship
---
---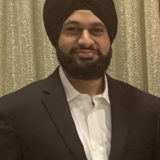 Sartaaj has been watching hockey for over 15 years and covers the Vancouver Canucks for The Hockey Writers.