Recently, Edmonton Oilers' general manager Ken Holland announced that the team had signed defenceman Slater Koekkoek to a one-year, $850,000 contract. There had been rumors that Holland was in the market for one more defenceman, so this doesn't come as much of a surprise.
This signing could arguably be the final one the Oilers make prior to the start of the 2020-21 season, though they did sign both forward Devin Shore and defenceman Ryan Stanton to professional tryouts (PTOs).
As for Koekkoek, he brings nice depth to a team that has done a pretty good job of revamping their blue line over the last four or so seasons. The 26-year-old has played in 149 regular-season NHL games to this point in his career and an additional 19 in the postseason. Here is a quick recap of his career so far, as well as what he will bring to the Oilers' roster.
Highly Touted Prospect
During his junior hockey career, Koekkoek was regarded as one of the better blueline prospects throughout the NHL. After his second year with the Peterborough Petes of the OHL, the Tampa Bay Lightning selected him 10th overall at the 2010 NHL Entry Draft. He spent two more seasons in the OHL after the Lightning drafted him and was able to produce solid numbers for a defenceman, including a career-high 53 points in 62 games during his fourth and final year.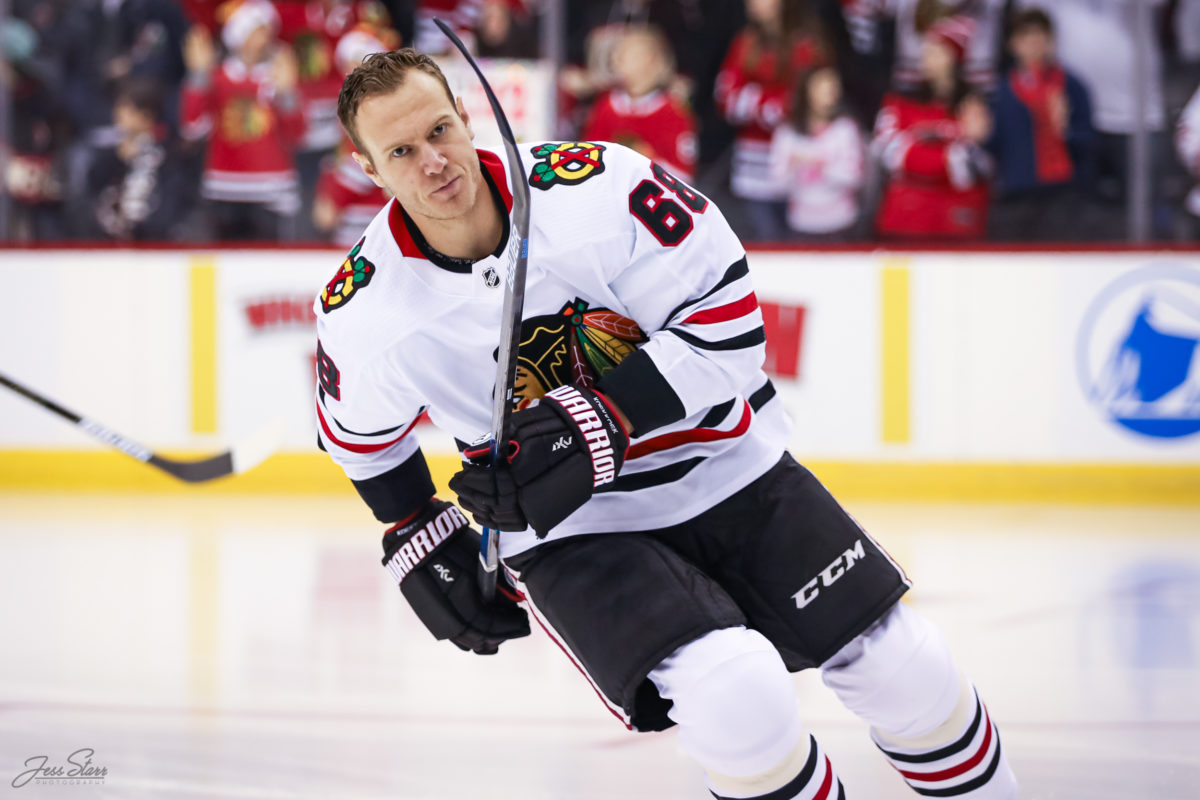 Unfortunately for Koekkoek, his professional career, which began during the 2014-15 season, has been far less successful to this point. He has spent a lot of time bouncing around between the NHL and AHL, appearing in 185 career AHL games along with his 149 NHL games listed above. The Lightning clearly saw something despite him struggling to secure a role in their lineup, as they kept him in the organization until early in 2019 when they traded him to the Chicago Blackhawks.
Career Revival
That trade turned out to be crucial for Koekkoek's career, as he has been in the NHL permanently since and suited up for 42 of 70 games last season. In those 42 games, he recorded a goal and 10 points, along with 42 penalty minutes and a plus/minus rating of plus-3 while averaging 16:45 minutes of ice time per game.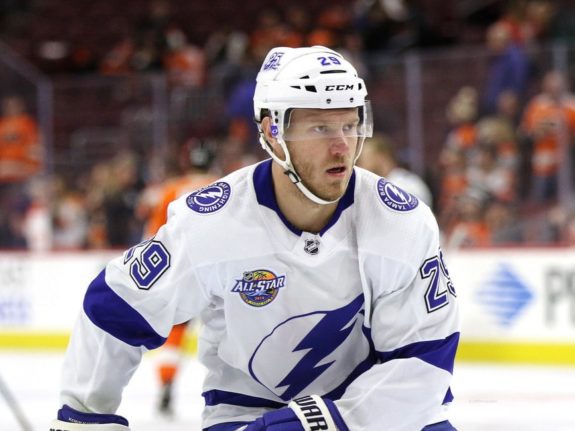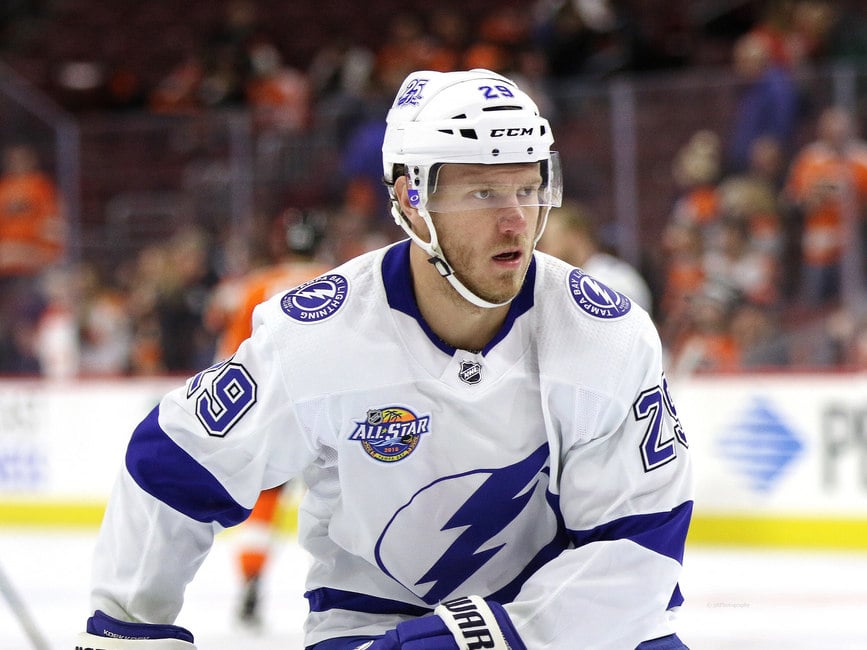 Sure, those numbers aren't overly impressive, but what sticks out regarding Koekkoek last season was his usage in the playoffs. Despite being a healthy scratch numerous times throughout the regular season, he played in all nine of the Blackhawks' games in the bubble, including the five-game series versus the Oilers in which his (former) team came out on top three games to two.
He played quite well in those nine games, registering a goal and two helpers while also going plus-4. It doesn't appear likely he will live up to his draft-day hype, but he was able to prove that he is a serviceable NHL defenceman and should be valuable to the Oilers this upcoming season.
Left Side Depth
As mentioned above, the Oilers have done a good job of improving their blue line over the last number of seasons through drafting and developing, as well as trades and free-agent signings. In fact, their blue line was looking quite good heading into the 2020-21 season before the team announced that defenceman Oscar Klefbom will miss the entire season due to arthritis in his shoulder. That was and will continue to be a significant blow for this team, as he would've been their top-pairing, left-handed defenceman.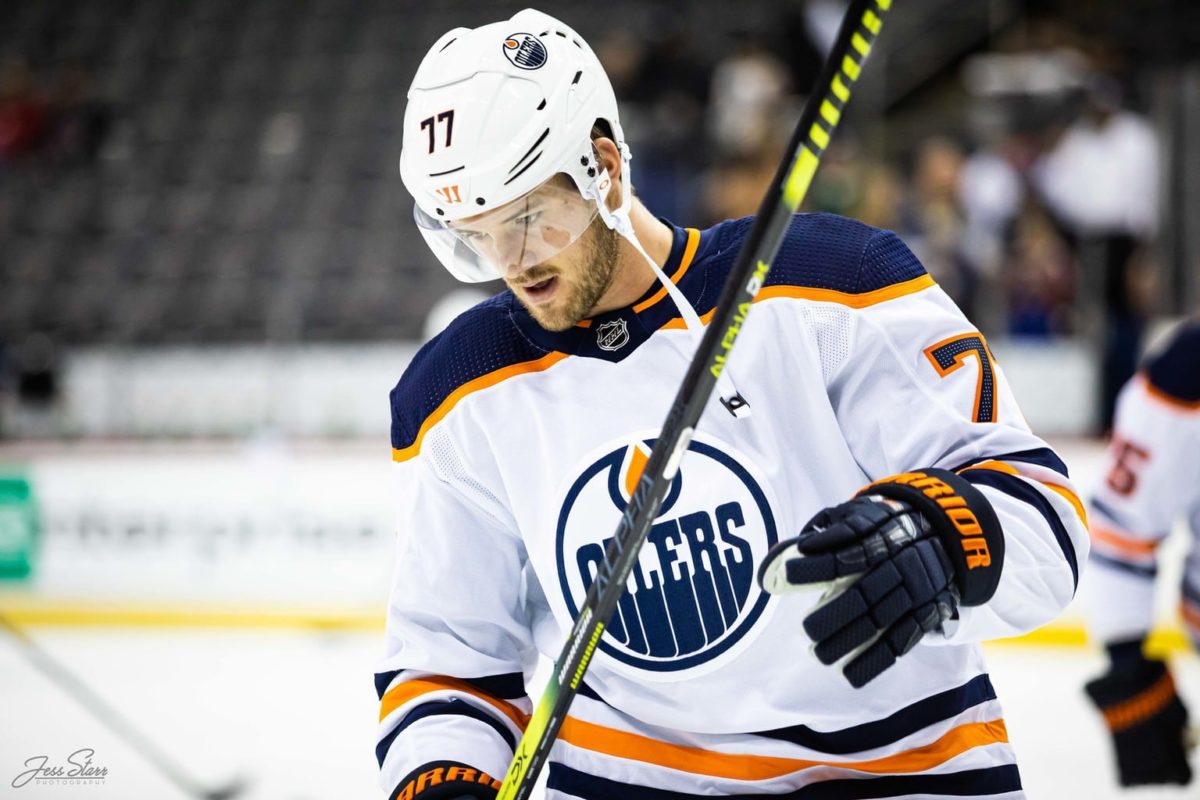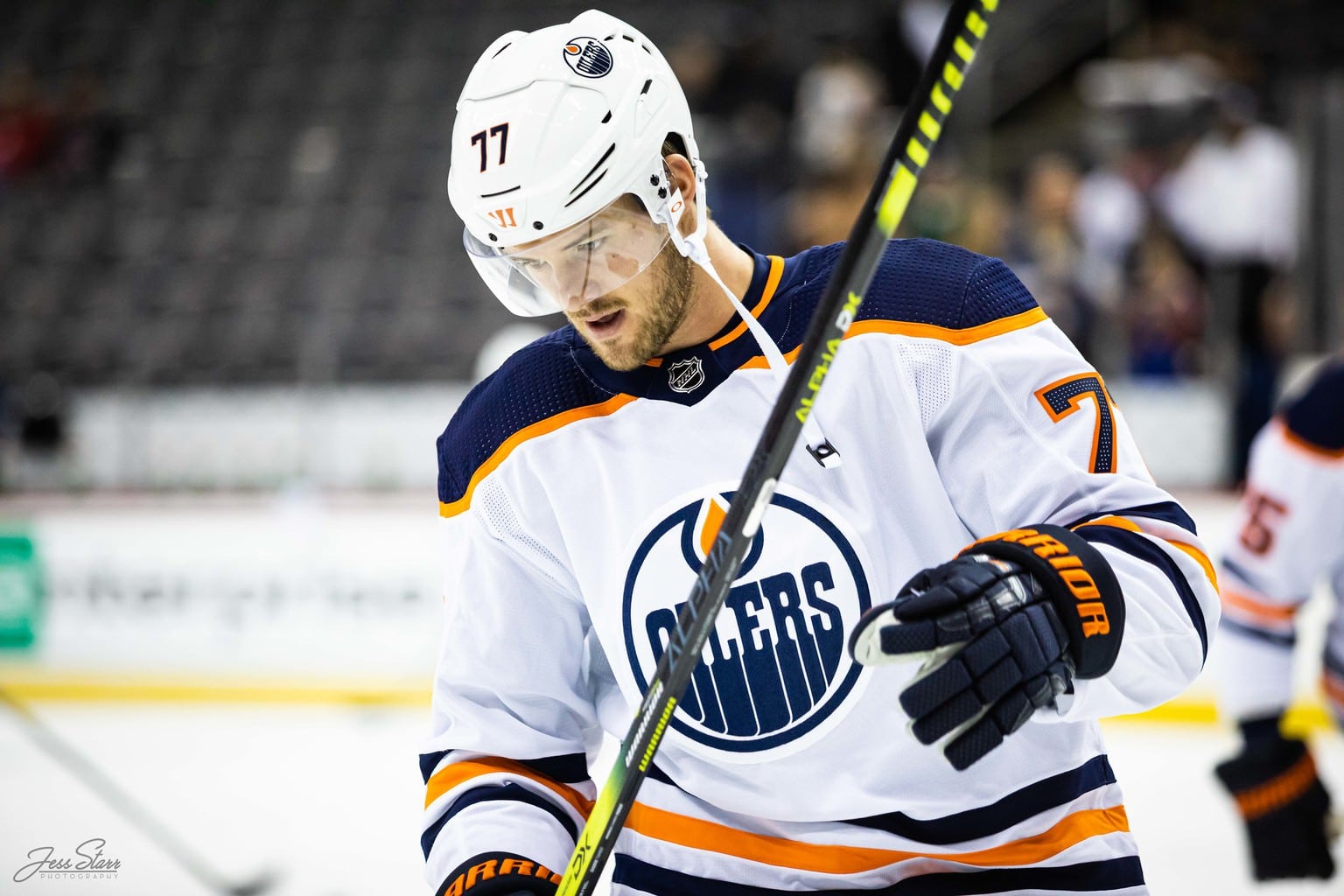 With his injury, it will mean an even bigger role at even strength for Darnell Nurse, who already averaged 23:27 in ice time last season. Thankfully for his sake, however, his ice time won't jump around as much as some people think, given that Klefbom's power play minutes will instead likely go to Tyson Barrie, who the team signed to a one-year deal on Oct. 10.
After Nurse is where things begin to thin out a little bit on the left side for the Oilers' defense. They are banking on Caleb Jones to have a breakout season, which seems promising with what he was able to show in 43 games with the team last season. However, he has played just 60 NHL games to this point in his career, so he remains somewhat of a wildcard.
The other left-handed defenceman for the Oilers is Kris Russell, who they recently gave a one-year extension. The 33-year-old has been a solid player during his four seasons in Edmonton, but at his age, along with the number of shots he blocks yearly, appeared to finally start taking its toll on him last season. His ice time dropped from 20:26 minutes per game during the 2018-19 season to just 16:47 in 2019-20. A bounce-back is possible but doesn't seem overly promising at this point.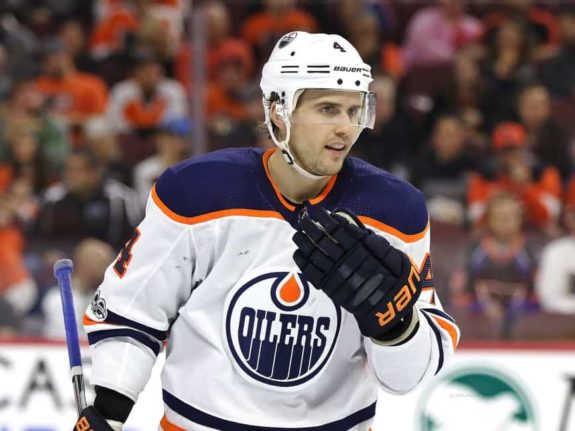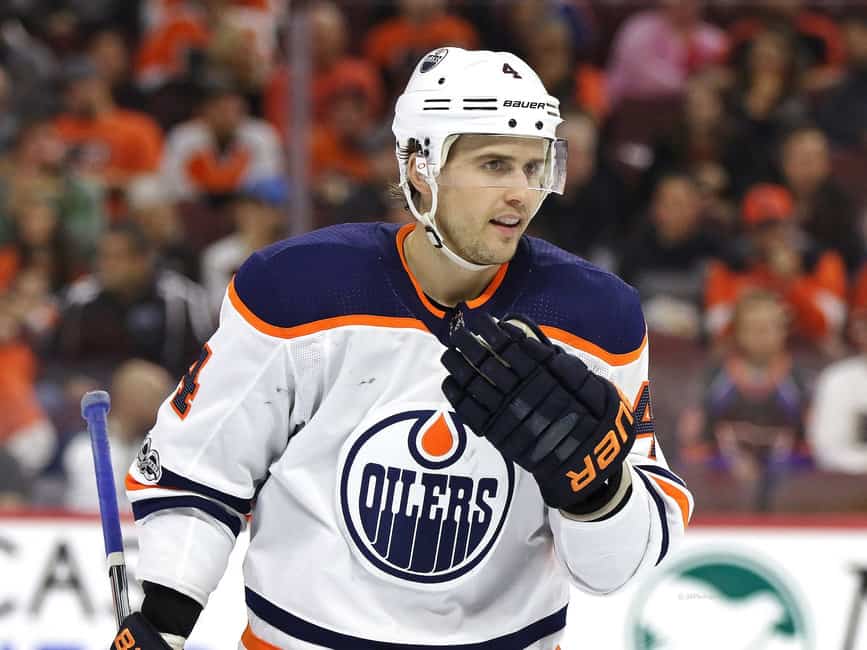 Given the questions the left side currently has, it makes this a great bet for Holland. Koekkoek is an inexpensive option who can slide in and out of the lineup and proved this past season when called upon he is a competent third-pairing defenceman. It's also worth mentioning the Oilers have left-handed options in William Lagesson, who played in eight games with them last season, as well as Theodor Lennstrom, who they signed as a free agent from the SHL.
Internal Competition
What Holland has done with this signing is create a bit of a competition at this year's training camp. Unfortunately, there will be no exhibition games, so it'll be tougher on players like Lagesson and Lennstrom, meaning that Koekkoek will likely earn the spot for now. Whether or not he keeps it will determine how he is able to play when in the lineup.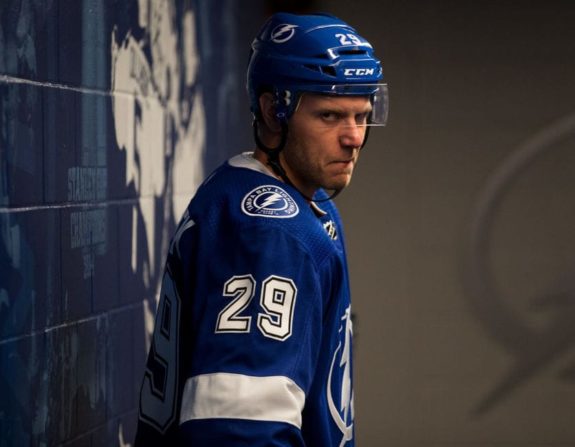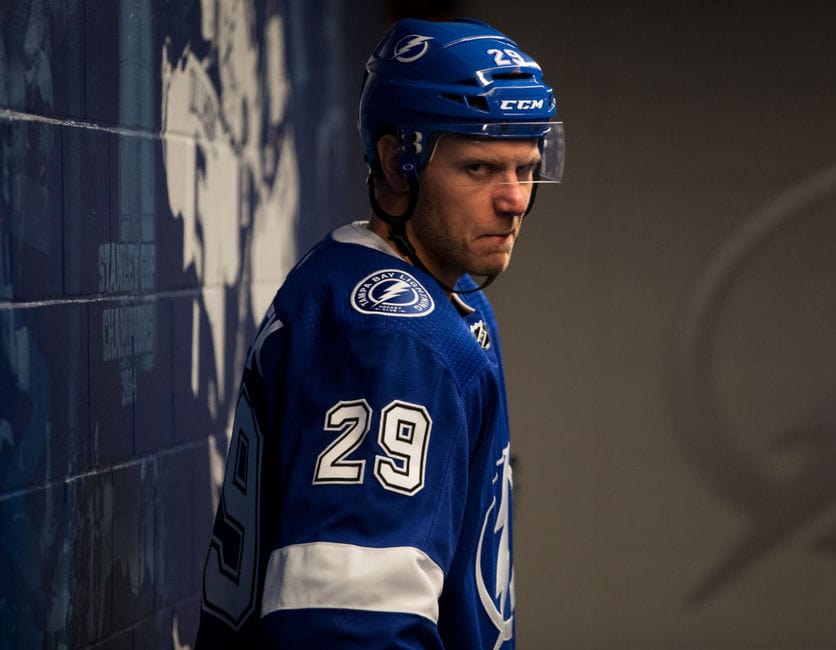 There is a chance that at 26 years old, he still has untapped potential and could develop into the player many thought he would become given his draft spot. Of course, that would be a huge bonus for the Oilers and certainly isn't the expectation for him. What they should expect of him is that he performs similarly to how he did in Chicago. If that is the case, this will be a solid addition by Holland.
---
---