The great New Jersey Devils Cup-winning teams all had one thing in common: defense. More accurately, they had physical, hard-hitting defensemen like Ken Daneyko, Scott Stevens, and a pre-injury Colin White to compliment the Scott Niedermayer and Bruce Driver types on the blue line. As the regular season winds down and the club appears to be set to return to the playoffs after failing to qualify last year, the glaring lack of physicality on defense is becoming increasingly evident.
In the last five games, the Devils have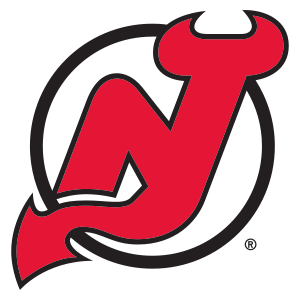 allowed 17 goals, including being torched twice by the Pittsburgh Penguins, both by 5-2 scores. Sunday night in Pittsburgh, Sidney Crosby and Evgeni Malkin appeared to tap-dance their way across the blue line without a care in the world, as the Devils only true heavy hitting defenseman, Anton Volchenkov, sat out with a lower-body injury. Volchenkov, nicknamed "A-Train" for a reason, certainly deserves his reputation as one of the hardest hitting blueliners in the game. Presenting virtually no offensive threat, he still has the ability to change the momentum of a game with one vicious hit. His open-ice check on Toronto's Mikhail Grabovski ignited the Devils on Friday night, starting a third period comeback that resulted in a shootout loss.
The issue for New Jersey is that Volchenkov can't be on the ice the entire game, and they have no other defenseman who can even come close to matching his physicality or intimidation of their opponents skill players. When Sidney Crosby is allowed to skate into your team's zone without having to think twice about possibly having this happen to him, he's going to be thinking of only one thing: scoring.
Devils head coach Pete DeBoer addressed the issue of a player of Crosby's caliber seemingly having free reign over the Devils zone after the team's practice Monday morning:
"He's the best player in the world…you have a combination of arguably the best player in the world, and we give him too much room."
With Volchenkov currently listed as "day-to-day," the team called up Peter Harrold, a defenseman who has played five games for New Jersey this season, from Albany. DeBoer insisted that Harrold'scall up is not an indication that Volchenkov will miss an extended amount of time. With the playoffs looming, that's a good thing to hear.