The Boston Bruins struggled for 82-plus games to find a suitable left wing for David Krejci. Matt Beleskey, Danton Heinen, Frank Vatrano, Peter Cehlarik and Drew Stafford all saw time to Krejci's left, and all left at least a little to be desired.
Boston does have an impressive group of young forwards set to compete for roster spots come September. And given general manager Don Sweeney's commitment to a youth movement, the B's could very well eschew a big-money winger this offseason. The wild card in all of this is Anders Bjork.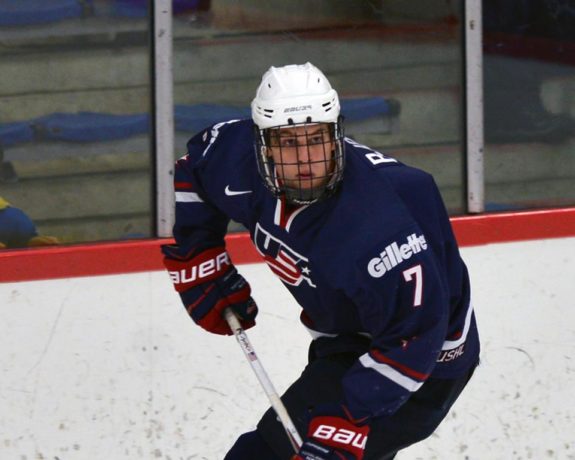 Should he forego his senior year at Notre Dame and join the Bruins, Sweeney will be less inclined to seek outside help at left wing. Then again, considering the revolving door to Krejci's left (as well as a woefully inept third line), counting on first or second-year pros to seize a spot in the top six is a dangerous roll of the dice. Sweeney and Cam Neely are both on record as saying they want to improve at the position, and with a lean market of free agents, we can speculate all we want.
It just so happens that two big-name left wingers are firmly entrenched on their respective team's trade block. Should Sweeney decide to dip into the prospect pool to address the team need at the position, you can bet that Gabriel Landeskog and Ilya Kovalchuk top his list.
Gabriel Landeskog
Sweeney and Colorado Avalanche GM Joe Sakic maintained a dialogue regarding Landeskog for months leading up to last year's trade deadline. Ultimately, no deal was reached, as Colorado native Brandon Carlo's inclusion was just too steep a price. It was speculated that a deal could be revisited in the offseason, and here we are.
Landeskog disappointed in his sixth season with the Avalanche. Then again, who didn't disappoint this season in Colorado? The team finished dead-last in both goals for and against en route to a league-worst 48 points. Landeskog's 18 goals and 33 points in 72 games were more indicative of the team's struggles than his own. Nathan Mackinnon, for example, showed that he's an all-world talent during the World Cup. Even he managed just 53 points during Colorado's nightmare season.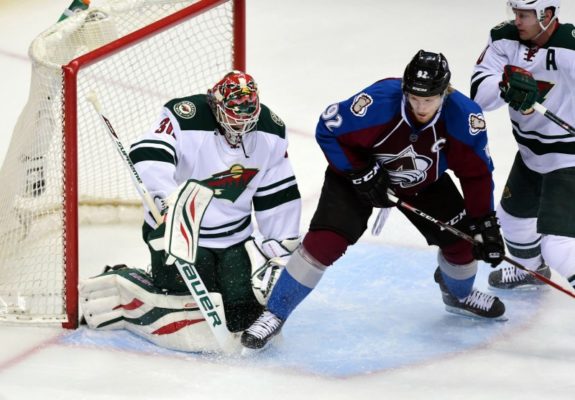 With holes abounding throughout the roster, sweeping change is imminent. Sakic said as much to Altitude Sports Radio:
There's going to be a lot of turnover. We're going to get some younger guys in here. We're expecting to be a much quicker team and a much more competitive team.

-Joe Sakic (Altitude Sports Radio/NHL.com) May 9, 2017
Price and Likelihood
Carlo and Charlie McAvoy aren't going anywhere, so you can exhale now. The emergence of those two defensemen are the biggest reasons for optimism regarding the Bruins' trajectory. Having said that, there is still enough common ground to facilitate a trade. Colorado wants to get younger and quicker, and Boston has the horses in the stable. At forward, Vatrano, DeBrusk, Heinen and Czarnik will all be fighting for roster spots. Ryan Spooner appears to be out in Boston; his rights could be shipped to Denver. On defense, Zboril and Lauzon serve as Boston's next wave of young talent.
The good news is that Landeskog will be 24-years-old when next season starts; he's not exactly a geezer. However, his $5.571 million cap hit over four more seasons would be tough to squeeze in following David Pastrnak's impending (and expensive) extension. Colorado is set to have loads of space toward the cap, so a salary dump (Jimmy Hayes) would be a necessary inclusion in Boston's package. Hayes might not have much to offer Colorado, but his contract will be off their books in 2018. Colorado could also bury part of his salary in the American Hockey League in favor of a younger, more promising player.
Something along the lines of Hayes, Vatrano/Heinen, Spooner, Zboril and a second round pick would serve as a good starting point for negotiations. Matt Grzelcyk and Rob O'Gara could also factor into the equation. If there's a way for Boston to acquire the Colorado captain while holding onto McAvoy, Carlo, Senyshyn, JFK and one of Jeremy Lauzon or Jakub Zboril it will likely get done.
Ilya Kovalchuk
Ilya Kovalchuk ended a multi-year "will he, won't he" this week by formally stating his interest in returning to the NHL. And if he's interested, he will find work. The 34-year-old Russian spent the past four seasons in the Kontinental Hockey League after bailing on his now infamous 15-year, $100 million contract with the New Jersey Devils. The sojourn to his homeland was a successful one, as Kovalchuk won the league title in two of the past three seasons. On a personal level, he remained a force, notching 89 goals and 222 points over 209 games. When averaged out over the NHL's 82-game schedule, Ilya's numbers are outstanding — 35 goals and 52 assists per season. While the KHL isn't exactly the NHL in terms of talent or team defense, it's still easily the second best league in the world. His numbers are to be taken seriously.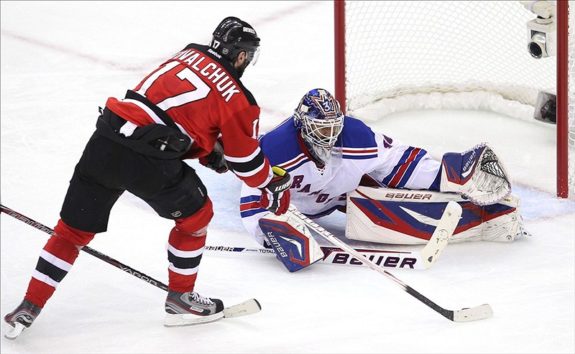 Gauging Boston's interest in Kovalchuk is more complicated than with Landeskog. For starters, they don't have a recent history of courting the Russian sniper. Secondly, he's a full decade older than the Colorado captain. Moreover, one has to go all the way back to Sergei Samsonov in 2005 to find the last Russian forward making waves in Black & Gold (Note: Prior to Samsonov, the last Russian forward of note in Boston was Dmitri Kvartalnov, who also happened to be Kovalchuk's coach at St. Petersburg SKA). Boston, for several different reasons, has always been lean on Russian talent.
Price and Likelihood
New Jersey, like Colorado, has holes throughout their lineup. As a rebuilding team, Kovalchuk just became the Devils' best bargaining chip.
Upon his return, he will not be the same player who notched 816 points in 816 games. He will, however, be an in-demand talent, capable of producing in any Top Six in the league. At his age and four seasons removed from the NHL, it's likely he signs a one or two-year deal; Alexander Radulov's one-year, $5.75 million contract upon returning from the KHL is an accurate projection of  Kovalchuk's fiscal worth.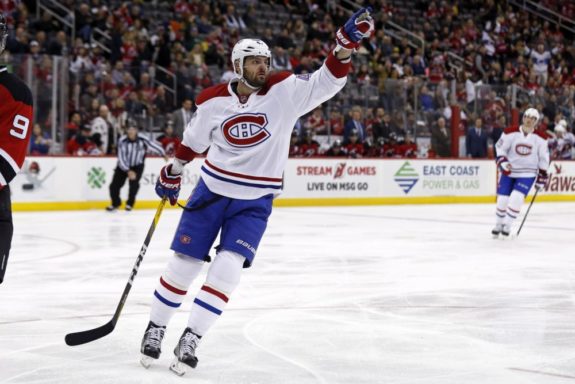 As far as his worth from an asset perspective, it's likely to be roughly the same as Landeskog's. Boston would need to offer New Jersey a high-end prospect on defense, a mid-to-high prospect at forward, and a high draft pick. Boston would also have to attempt to shed some dead salary in the deal as well.
As for the likelihood of a deal for Kovalchuk, I just don't see it happening. It's one thing to speculate Boston's interest in dealing youth to acquire a similarly young, talented, "Bruins-type player" at a position of need. It's another thing altogether to suggest Boston might deal talented prospects for an older veteran who has been out of the league for four years, and hails from a country in which the B's seldom accrue talent.
He's incredibly talented and would be a great fit alongside Krejci. Unfortunately, the cost of acquisition (in assets and dollars) flies in the face of how Sweeney is building the team. Ilya Kovalchuk will land somewhere, it just won't be Boston.