The NHL has released the protected lists for the Las Vegas expansion draft. Cue the excitement among Golden Knights fans dreaming up who will be at the T-Mobile Arena come October.
Hockey fanatics are racking their brain trying to figure out what is the best team available to the Las Vegas Golden Knights? If you want to try, pick your team at Capfriendly.com.
The following is the most competitive team that Las Vegas can draft, not the best team for the future. This also does not include any side-deals such as the rumored deal made with the Columbus Blue Jackets to pick a certain player and avoid others.
To make it slightly more realistic I have also included centre Vadim Shipachyov, who was signed out of the KHL.
Vegas' parameters for creating their roster are as follows: They must meet at least 60% of 2016-17 salary cap, which is $43.8 million. They can only select one player from each team. They must have at least 20 contracts for the 2017-18 season. A minimum of three goalies, nine defenders and 14 forwards.
So without further ado here are my Las Vegas Golden Knights.
Related: Actual Knights Roster & Contracts
Anaheim Ducks – Josh Manson
Up first is a HUGE pick from the Ducks, who were forced to protect aging defender Kevin Bieksa. This became a difficult decision between two very good defenders: Josh Manson or Sami Vatanen. Manson's 53% Corsi For rating was stronger while Vatanen had more points and a higher defensive zone start percentage. Manson's very team friendly $0.825 million deal ultimately made the difference.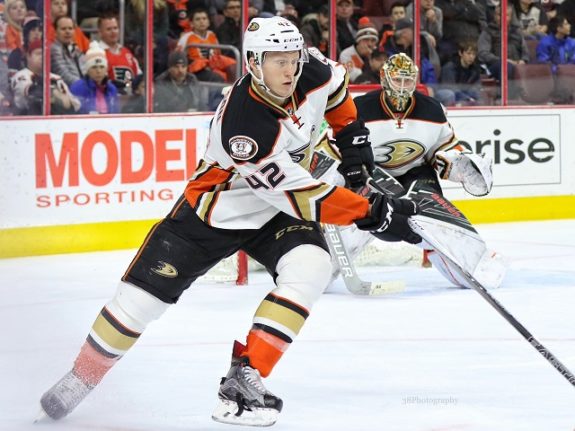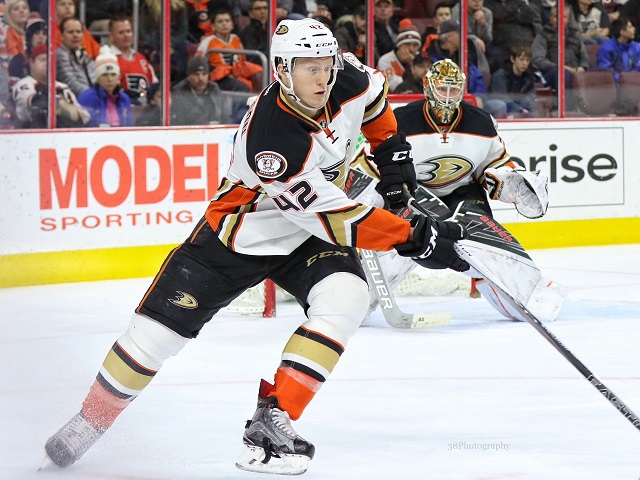 Arizona Coyotes – Radim Vrbata
When it comes to putting together the most competitive roster this pick is a no-brainer. No one is really quite sure how the 36-year-old Vrbata is putting up the points, but he is. Fifty-five points last year with a struggling team and on a very neat $1 million deal. One downside is he is a free agent this summer and thus would have to be re-signed, and does not count towards my 20 contracts.
Boston Bruins – Malcolm Subban
There is not much available here from Boston with their star players protected. I've gone with former first round goaltender Malcolm Subban. He has shown flashes of talent in the AHL and had his year cut short by injury. His $0.863 salary helps Vegas stay within the $75 million cap.
Buffalo Sabres – Zach Bogosian
The Sabres are another team that didn't leave much available, there were rumors that one-time 20-goal-scorer Tyler Ennis would be exposed but he was not. I am going with Bogosian here, this a bad contract for an underperforming defender, but he does have talent and upside. Matt Moulson was available but at 33 years old I don't think he'd add much competitiveness to Vegas.
Calgary Flames – Kris Versteeg
Versteeg is a Cup winner from his days with the Blackhawks and another free agent winger. He got 22 points last year. Another option would be Alex Chiasson who had 24 points and is more of a physical presence. Dom Luszczyszyn's game score has Versteeg as 0.44 third line guy. Unfortunately, Versteeg is another free agent.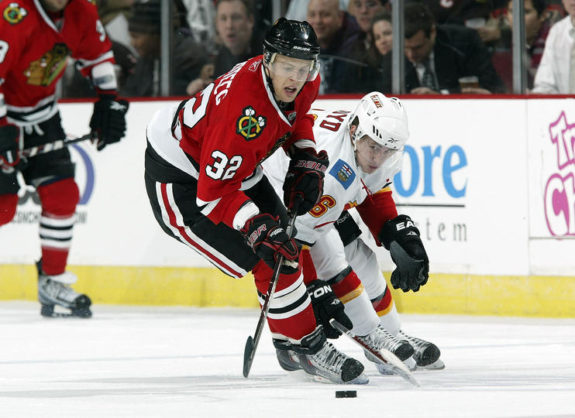 Carolina Hurricanes – Lee Stempniak
Similar to Versteeg and Vrbata, Stempniak is a veteran winger with a scoring touch. He scored 40 points in 82 games last year with a struggling team. A bonus with Stempniak is that he is under contract for 2017-18.
Chicago Blackhawks – Marcus Kruger
Kruger is a shutdown forward with 71% of his zone starts coming in the defensive zone. He provides little offense, only getting 17 points with the Blackhawks last year. Kruger also boasts two Cup wins with the Blackhawks in 2013 and 2015.
Colorado Avalanche – Joe Colborne
Who to pick from one of the worst teams in NHL history? I'm picking Joe Colborne in part hoping he can recover the form that saw him score 44 points last year, but also because he has a great reputation as a locker room guy.
Columbus Blue Jackets – Jack Johnson
Time to pick up some more defense. Johnson fits the bill of competitiveness as he's used mostly as a 2nd pairing defensive defenceman. The 30-year-old scored 24 points playing on one of the best teams in the NHL last year and should slot nicely into my Vegas team.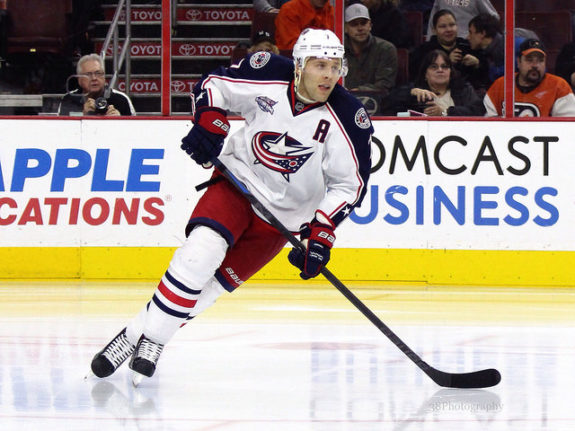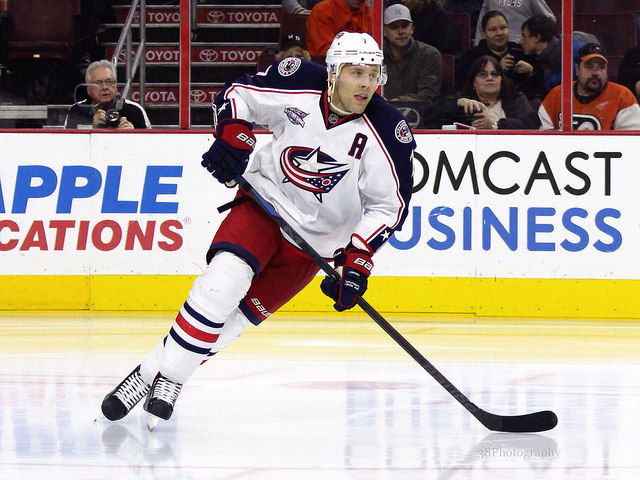 Dallas Stars – Dan Hamhuis
Past his prime but not quite done, Dan Hamius can also fit into my sturdy defense. Once considered one of the best defenders in the NHL with the Vancouver Canucks, Hamhuis still put up solid analytics in the 79 games he played for Dallas last year. He is on the wrong side of 30 but this team wants to win now!
Detroit Red Wings – Petr Mrazek
Everyone seemed to have a down year for Detroit. Once dominant defenders Niklas Kronwall and Jonathan Ericsson were exposed but at 36 and 33 respectively I don't think it's going to get better. Mrazek will be a sufficient back-up.
Edmonton Oilers – Griffin Reinhart
I'll be honest this one isn't the most competitive pick. Reinhart has disappointed after being the fourth overall pick in 2012. By picking Reinhart and his $0.836 million contract, he will keep my team cap compliant. Maybe Reinhart will show some of the talents he once possessed and burst onto the team.
Florida Panthers – Jonathan Marchessault
Slam dunk pick. Marchessault was a breakout star last year for the Panthers and scored 30 goals. If that isn't competitive, I don't know what is.
Los Angeles Kings – Kyle Clifford
Another player that admittedly is chosen to keep the cap down. Clifford's game score is 0.33, just enough for a third line rating. Clifford only scored 12 points last year, he is a healthy scratch.
Minnesota Wild – Matt Dumba
Slam dunk number two. All the talk leading up to the protected lists was: how do the Wild keep Brodin? The answer was by exposing Dumba. Dumba makes my team easily and will probably make the real Golden Knights.
Montreal Canadiens – Alexander Radulov
Come on, admit it, you'd love to see Radulov in black and gold. The Golden Knights signed Shipachyov from the KHL and I think the two Russians would be a match made in heaven. Radulov is a free agent this summer but if I keep the cap down I can offer enough money to convince him to come to America's playground.
Nashville Predators – James Neal
Over a long and successful career, Neal has played on some great teams and was at one point a 40 goal-scorer. I'm hoping he will be the left winger to Shipachyov and Radulov. Neal scored 41 points on the way to the Stanley Cup Final with Nashville last year.
New Jersey Devils – Beau Bennett
Sidney Crosby's former winger Bennett hasn't turned out to be a stud for the New Jersey Devils. His possession numbers are pretty good with a 53% Corsi. Bennett may not start for the Golden Knights but he can certainly provide scoring cover. His contract is up as a restricted free agent.
New York Islanders – Josh Bailey
This one was a close call. Calvin De Haan and Ryan Strome are two former first round picks with a lot of upside, but Bailey scored 56 points last year and can be effective on the second line for the Golden Knights.
New York Rangers – Michael Grabner
Grabner recovered last season after a terrible year with the Toronto Maple Leafs in 2015-16. Known for his incredible speed, Grabner could be a useful scorer. It would have been hard to leave his 27 goals on the board.
Ottawa Senators – Bobby Ryan
When asked about the expansion draft Ryan said, "They're not going to take $7 million." Wrong Bobby, I am. Ryan had a down year with only 25 points in 62 games but has proven pedigree. Part of the Ducks' dominance in the early part of the decade, Ryan once had four straight seasons of 30 or more goals. In Ottawa's run to the Conference Finals this year it was clear the talent is there.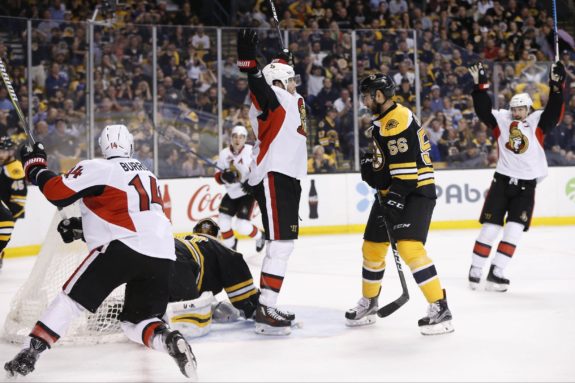 Philadelphia Flyers – Michael Neuvirth
Flyer's GM Ron Hextall has done a good job of protecting his assets. Philly has little to offer but they did expose both of their NHL goalies, and I'm taking one. Neuvirth can battle it out with Mrazek for the backup job.
Pittsburgh Penguins – Marc-Andre Fleury
Fleury is a three-time Stanley Cup winning goaltender. He was very impressive in the playoffs, filling in for injured Matt Murray and showed his team spirit in ceding the starting role to him once he was healthy again. Fleury is by far the best goalie available.
San Jose Sharks – Paul Martin
San Jose GM Doug Wilson probably thinks Vegas won't take a 36-year-old defender, and he's probably right. When it comes to competitiveness though I need my defense locked down. Martin is the man beside the dominant Brent Burns, and I'm going to rely on his experience to take me to the Cup. Another pick could have been Joe Thornton but $6.7 million cap hit and free agent status really hindered my draft process.
St.Louis Blues – David Perron
Another winger who knows where the net is. Perron had 46 points with St.Louis after being shuffled between Pittsburgh and Anaheim the year before. He could easily fit in on the power play or second line. The $3.75 million salary is fairly reasonable too.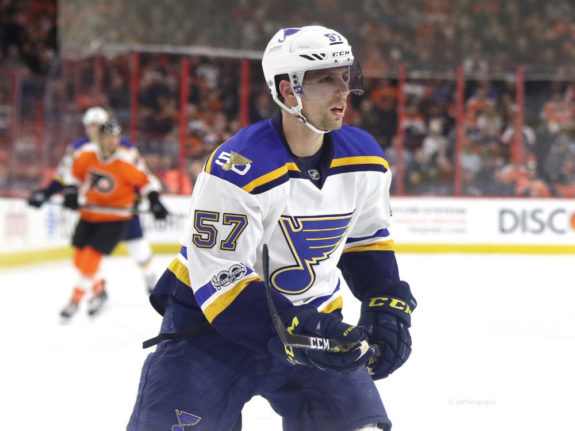 Tampa Lightning – J.T. Brown
Lightning GM Steve Yzerman was very aware of the expansion draft. Until recently a player such as Alex Killorn or Vladislav Namestnikov could have been exposed. Yzerman smartly moved Jonathan Drouin and Valtteri Filppula to get out of that sticky situation and leaves me with solid role player J.T. Brown.
Toronto Leafs – Brian Boyle
Disclaimer: I really like Brian Boyle. From his days with the Rangers and Tampa Bay, he is the definition of competitive. Playing either as a winger or a centre I'd have him killing penalties and taking important faceoffs. Boyle is arguably the best fourth-line centre in the NHL. His contract is up and would need to be signed.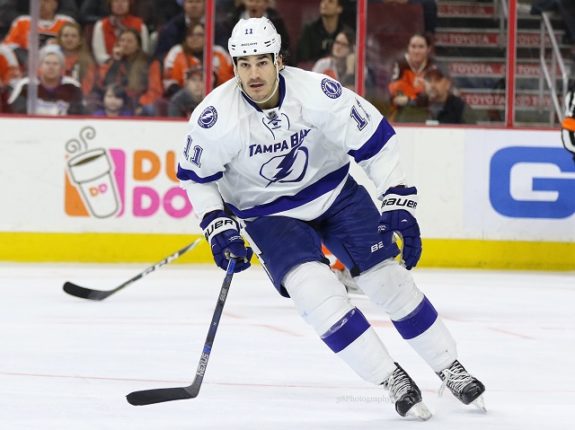 Vancouver Canucks – Luca Sbisa
Not much left on the NHL's second worst team. The Canucks only protected three defenders and left the solid but unspectacular Luca Sbisa. His analytics aren't kind nor his points, he will probably be left scratched.
Washington Capitals – Nate Schmidt
So many solid players to pick from the reigning Presidents' Trophy winners. Schmidt was a solid third pairing defender for most of the year until Kevin Shattenkirk arrived, at which point he was scratched. However, his play was so impressive that Barry Trotz opted for seven defenders for the playoffs at the expense of Daniel Winnik. Schmidt's contract is up as a restricted free agent, so he won't cost too much.
Winnipeg Jets – Marco Dano
Moving toward the end of the expansion draft, it became clear that I would need to save some cap space. Dano isn't NHL completive right now but may be in the future. His $0.85 million salary keeps the Golden Knights cap compliant.
As you can see the Golden Knights may be competitive for a year but would lose most of their players to free agency soon after.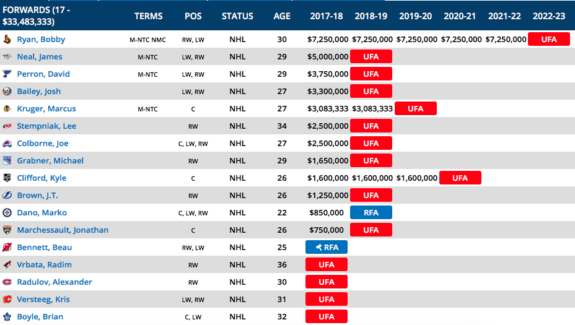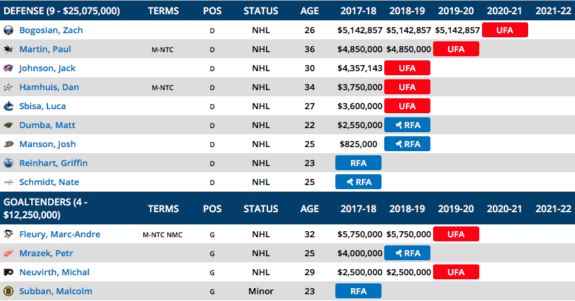 Here is what the starting lineup would look like: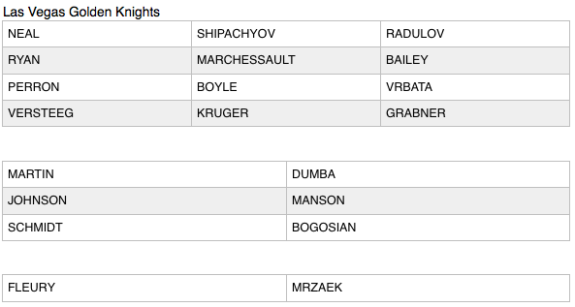 Even if the goal was to be competitive right away, fellow NHL GMs have limited the quality that George McPhee can get to Vegas. Some of the best players in this lineup are free agents and may refuse to sign.
Vegas is going to struggle to find quality centres because most of the quality players exposed were wingers. That being said, there is quality on defense, and Dumba and Manson could be cornerstones of the franchise.
Do you think this team would make the playoffs? Let us know in the comments below.