Stanley Cup titles aren't won in July. One can win the back pages with a blockbuster trade or big splash signing but patience can pay off. Ask the New Jersey Devils. While they haven't made the postseason in a few years, patience has been a virtue for the Devils. One may argue they've been too patient.
In 2011 New Jersey had defenceman Anton Stralman in camp but didn't sign him. Stralman has since turned into a top six blue liner with the New York Rangers and currently on the top pair of the Tampa Bay Lightning. Nevertheless, the Devils have cashed in on some last-minute signings since.
Petr Sykora – Playing overseas in 2010-11, the Devils took a flier on Sykora, signing him on October 5, 2011. Drafted by the Devils in 1995, Sykora tallied 145 goals and was a member of the 1999-00 championship squad. During his second tour of duty, Sykora played all 82 regular season contests, registering 21 goals, 23 assists and 44 points. In 18 postseason games, Sykora notched a pair of goals and three helpers for the Eastern Conference champions.
Jordin Tootoo – Tootoo missed the majority of the 2013-14 campaign, save for eleven games with the Detroit Red Wings. New Jersey took a chance and found a hard-nosed player. When Ryan Carter signed with the Minnesota Wild, the Devils inked Tootoo off a tryout. All Tootoo did was net ten markers or what Carter totaled the past two seasons combined. When the Devils changed coaches, Tootoo was a spark plug, playing the role of agitator, while sticking up for teammates. Tootoo also totaled 72 penalty minutes.
Steve Bernier – Part of the fabled "CBGB line," with Carter and Stephen Gionta, Bernier was twice a late sign with the Devils and both times he delivered. In 2011, Bernier initially signed a contract with the AHL Albany Devils. After playing 17 contests for the A-Devils, Bernier signed with New Jersey on January 30, 2012, skated in 32 more regular season games and 24 more in the postseason. Across those postseason contests for the Eastern Conference champs, Bernier potted two goals and added five helpers for a career high seven points in the playoffs. This past season, Bernier also began the campaign in Albany, helping the club to the best record in the Eastern Conference in October. When Bernier rejoined the big club in November, he went on to finish tied for second on the squad with 16 tallies and with fifth in points with 32, despite only playing in 67 contests. While notching a pair of game winners, Bernier's 16 markers tied a career best.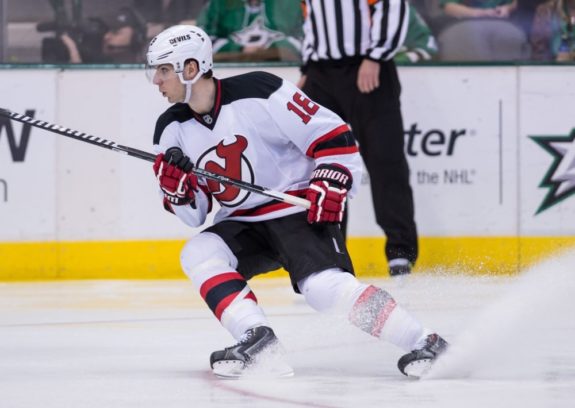 Scott Gomez – Ridiculed for his lack of scoring in recent years, Gomez skated for the Devils in the preseason, but was left to keep in shape with his buddy Martin Brodeur. Gomez was originally drafted by New Jersey in 1998 and helped the team to Stanley Cup titles in 1999-00 and 2002-03, winning the Calder Memorial Trophy in 1999-00. In December, Gomez finally got the call and laced 'em up for a successful second tour. More than seven years and four teams between his first stint in the Garden State, it was as though Gomez hadn't skipped a beat. Years after feeding Alexander Mogilny and teaming up with the "EGG line" and Patrik Elias and Brian Gionta, Gomez gave the 2014-15 Devils a jump. Despite only playing 58 games, Gomez tied for tops on the team with 27 helpers. Plus, Gomez ranked tied for third on the club with 34 points.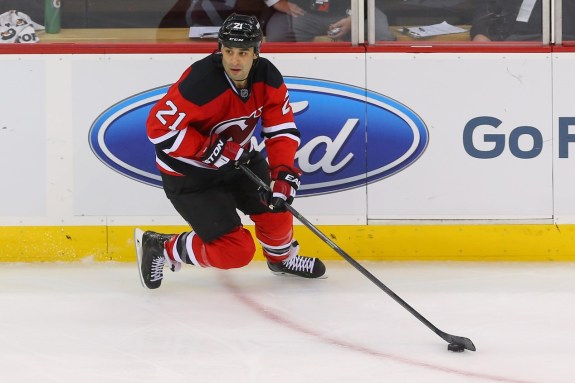 Which players will be among the unsung signings this season? Will it be Sergey Kalinin or Vojtech Mozik? Might there be some former Wilkes-Barre/Scranton Penguins players out there at the NHL or AHL level for the Devils, such as Chris Conner, Brad Thiessen, Pierre-Luc Letourneau-Leblond, Andrew Ebbett or Taylor Chorney?
If they play the waiting game, patience could prove a virtue for the Devils… but don't wait too long.
Michael Gwizdala covers the New York Islanders for The Hockey Writers. Michael is also an Associate Producer at WNYT NewsChannel 13. Additionally, Michael was once a Media Relations intern for the AHL Albany River Rats. Michael is a graduate of The College of Saint Rose in Albany, NY.