The Tampa Bay Lightning host the Atlantic Division leading Montreal Canadiens on Wednesday in their return to regular season play after a four-day break over the Christmas holiday.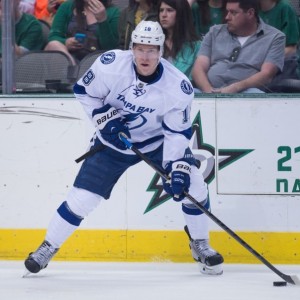 The teams will be meeting for the first time since the Lightning dropped a 3-1 decision to the Habs in Montreal on Oct. 27. The Lightning carried a 1-0 lead into the third period before allowing three unanswered goals in what was then their second loss of the young season.
From there, the seasons for these clubs have taken vastly different paths.
The Lightning won just three of their next eight contests before rattling off a season high four-game winning streak in mid-November. Lost during that stretch, however, was captain Steven Stamkos who went down with a right knee injury on Nov. 15.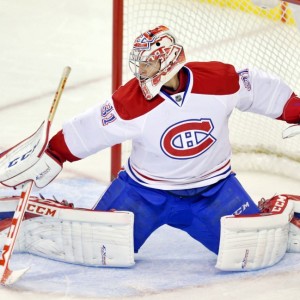 With their leading scorer sidelined for approximately four months, the Lightning turned to other forwards to pick up the slack. However, injuries have mounted since that time, as Ryan Callahan, Jonathan Drouin, Nikita Kucherov and Ondrej Palat, among others, have been lost at points along the way. The injuries have played a role in the Lightning winning just five of the 16 contests they've played since Nov. 21.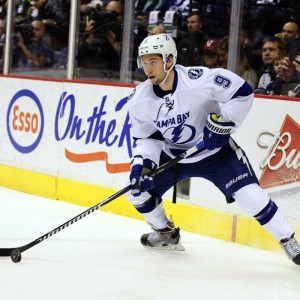 The Canadiens' season has been a bit of a different story since the two teams met. The Habs won two games following their matchup with the Lightning before a 10-0 shellacking by the Columbus Blue Jackets on Nov. 4. They have won 12 of their 21 games since that time and have relied upon the strong play of all-world goaltender Carey Price.
They enter Wednesday's game with a three-point cushion in the Atlantic Division over the second place Ottawa Senators (43 points) despite having dropped four of their past six contests.
The Lightning will welcome back Kucherov and Palat to the lineup and forward Matthew Peca will make his NHL debut as the team looks to get healthy and begin to turn around their season to end 2016.
---
Montreal Canadiens at Tampa Bay Lightning
Amalie Arena – 7:30 p.m. EST
Broadcast Channels – Fox Sports Sun, SN360, SNE, RDS
2016-17 Season Series: Montreal leads 1-0-0 (Oct. 27: 3-1)
Montreal Canadiens – 21-9-4 – 46 Points
Road Record: 6-6-2
Hot Players: Jeff Petry (eight points in past seven games)
Key Injuries: David Desharnais (knee), Alex Galchenyuk (lower-body), Andrei Markov (lower-body), Greg Pateryn (fractured ankle), Andrew Shaw (concussion)
Projected lines*:
Forwards
Max Pacioretty–Philip Danault–Brendan Gallagher
Paul Byron-Torrey Mitchell-Alexander Radulov
Brian Flynn–Tomas Plekanec–Artturi Lehkonen
Daniel Carr–Michael McCarron-Chris Terry
Defense
Nathan Beaulieu–Shea Weber
Mark Barberio–Jeff Petry
Alexei Emelin–Zach Redmond or Ryan Johnston
Starting Goaltender
Carey Price
*These line combinations are subject to change. The team has not yet made an announcement if Johnston will make his season debut on Wednesday.
Tampa Bay Lightning – 17-15-3 – 37 Points
Home Record: 9-5-1
Hot Players: Jonathan Drouin (13 points in past 10 games), Victor Hedman (10 points in past six games)
Key Injuries: Ben Bishop (lower-body), Ryan Callahan (lower-body), Cedric Paquette (lower-body), Steven Stamkos (right knee)
Projected lines**:
Forwards
Ondrej Palat-Tyler Johnson-Nikita Kucherov
Brian Boyle-Valtteri Filppula-Jonathan Drouin
Alex Killorn-Brayden Point-Vladislav Namestnikov
Michael Bournival-Matthew Peca-J.T. Brown
Defense
Victor Hedman-Anton Stralman
Jason Garrison-Andrej Sustr
Braydon-Coburn-Slater Koekkoek/Nikita Nesterov
Starting Goaltender
Andrei Vasilevskiy
**These line combinations are based on Wednesday's morning skate and are subject to change.
[irp]
---
Game Notes
[miptheme_dropcap style="normal" color="#222222″ background=""]1)[/miptheme_dropcap] Lightning forward Matthew Peca will make his NHL debut. He was recalled from the team's American Hockey League affiliate, the Syracuse Crunch on Tuesday. The 23-year-old center has five goals and 12 assists in 28 games this season. He was selected by the Lightning 201st overall in the 2011 NHL Entry Draft.
[miptheme_dropcap style="normal" color="#222222″ background=""]2)[/miptheme_dropcap] The Lightning will start goaltender Andrei Vasilevskiy.  He's 8-5-1 in 16 games of action this season and has a 2.53 goals-against average and a .953 save percentage. He's become the team's No. 1 goaltender after Ben Bishop went down with injury on Dec. 20.
[miptheme_dropcap style="normal" color="#222222″ background=""]3)[/miptheme_dropcap] The Canadiens will turn to Carey Price between the pipes. Price will seek his 19th win of the season and is the MVP of the Habs. He enters the contest with a 18-5-2 record and is second in the NHL with a 1.91 goals-against average and a .934 save percentage.
[miptheme_dropcap style="normal" color="#222222″ background=""]4)[/miptheme_dropcap] The Lightning have dropped their past four games to the Canadiens, despite playing them well during the first matchup between the clubs earlier this season. "We owe them a few here, because they've taken us out the last few games, so we'll be ready for them," Lightning head coach Jon Cooper said after Tuesday's team practice, according to the Tampa Bay Times' Joe Smith.
[miptheme_dropcap style="normal" color="#222222″ background=""]5)[/miptheme_dropcap] Behind the goaltending tandem of Price and Al Montoya, the Canadiens are fifth in the NHL in goals against per game with just 2.20 goals. The are also averaging 3.00 goals for per game (fifth) and are lead by Max Pacioretty's 14 goals on the season.
---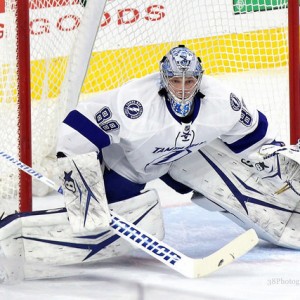 The Lightning will seek to limit the Canadiens' scoring opportunities and score first, as falling behind early in the NHL is made even more of a challenge when Price is in the crease with a lead. The teams played a tight game through 20 minutes in their first matchup of the season, but the Lightning were able to manage just one goal against Price in the loss despite leading the game with 31 shots.
The Canadiens have managed just 13 goals in their past six games and will be looking to their offensive weapons like Pacioretty and Alexander Radulov as they face Vasilevskiy. Radulov has returned from the Kontinental Hockey League this offseason and has been one of the league's most exciting players. His 23 points are second on the Habs and he's an explosive player who can be hard to contain when given open ice.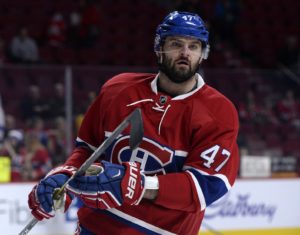 Brendan Gallagher will replace Radulov on the team's first line in an effort to jump start Gallagher, who has been held without a goal in his past 12 games, and provide a more balanced offensive attack with Radulov and Pacioretty playing on separate lines.
Wednesday's matchup is an important divisional game for both teams who are looking to carry momentum into the second half of the regular season entering 2017.
Steven is a lawyer and writer with a passion for the game of hockey. He's the Lead Writer covering the Tampa Bay Lightning with THW. He's also been press credentialed through the Lightning since 2016. His work has been published at The Fourth Period, LightningInsider.com, Bolt Prospects, The Sports Daily Network, U.S. College Hockey Online and College Hockey News. He's had radio appearances on TSN 690 in Montreal, Lightning Power Play Live and multiple podcasts to give insight and analysis on the team. He can be reached on Twitter @StevenDiOssi and by email at sdiossi@gmail.com.