The Tampa Bay Lightning and their fans are looking at the likelihood of losing one or more players who helped them win two Stanley Cup championships. As there only appears to be a small increase in the salary cap next season, the team will likely lose Alex Killorn to free agency and may have to trade at least one player to stay under the cap for the 2023-24 season.
One of the more intriguing trade partners could include the Detroit Red Wings. Last season, the Red Wings started a positive trend in the standings and could make a serious run at the playoffs in 2023-24. They also have former Lightning assistant Derek Lalonde as their head coach and former Lightning general manager Steve Yzerman as the architect of their rebuild, which may or may not be a benefit.

In order to continue that successful rebuild, THW's Tony Wolak noted that the Red Wings need help at all forward positions. Ross Colton and Anthony Cirelli are players frequently mentioned in trade talks and would bring a wealth of playoff experience to an up-and-coming team. He would also be a player that should fit in very smoothly in Detroit as he should be familiar with Lalonde and his coaching philosophy from his time with the Lightning. The Red Wings do have some options that could end up in a beneficial trade for both teams.
Draft Pick(s)
The Red Wings are well-stocked with draft picks for the next few years. They currently have ten picks in the 2023 NHL entry draft, including two in the first and two in the second rounds. They have two first-round picks in 2024 and ten picks in 2025. Including a third and/or fourth-round pick will not hinder their prospect development going forward and will still allow the fans to "trust the Yzerplan" as Yzerman continues to rebuild the franchise to prominence, much like he did in Tampa before parting ways with the organization in 2019.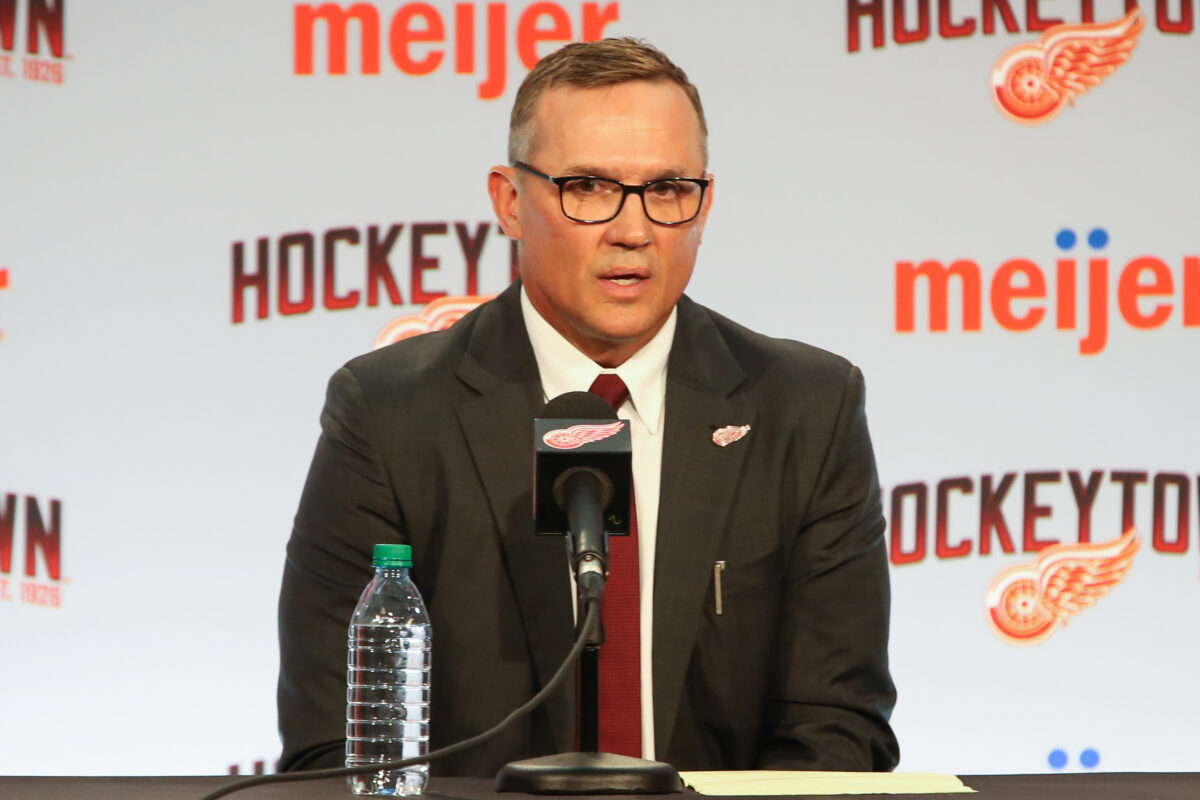 It is no secret that the Lightning have a very limited prospect pool that will only get shallower in the next few years, as they've traded away many draft picks in order to keep their Stanley Cup-contending teams in recent years. This year will see the Lightning with only three picks in the draft, one in the sixth round and two in the seventh. Adding a third and/or a fourth-round selection will provide some help in that area and clear up some cap space with the idea that a budget-friendly NHL-caliber player can be acquired.
Lightning Being a Part of a Three-Way Deal
In the mold of what recently happened with the Columbus Blue Jackets, Philadelphia Flyers, and Los Angeles Kings did with their big trade on June 6, the Lightning could involve themselves in a similar deal. One interesting pre-draft trade rumor involves the Ottawa Senators parting ways with Alex DeBrincat. One of the more frequent destinations for DeBrincat involves the Red Wings, as DeBrincat is a native of Michigan and may be intrigued by moving his wife and young son closer to home.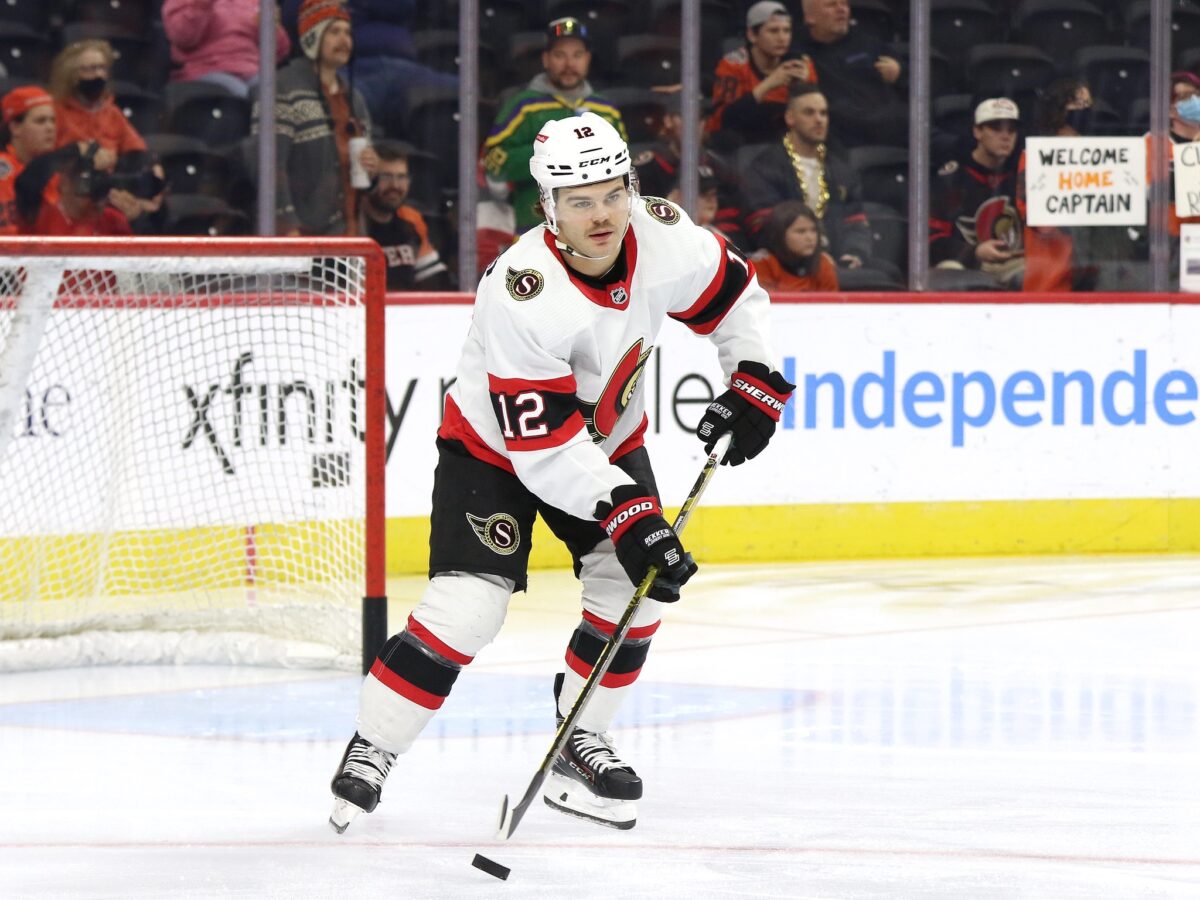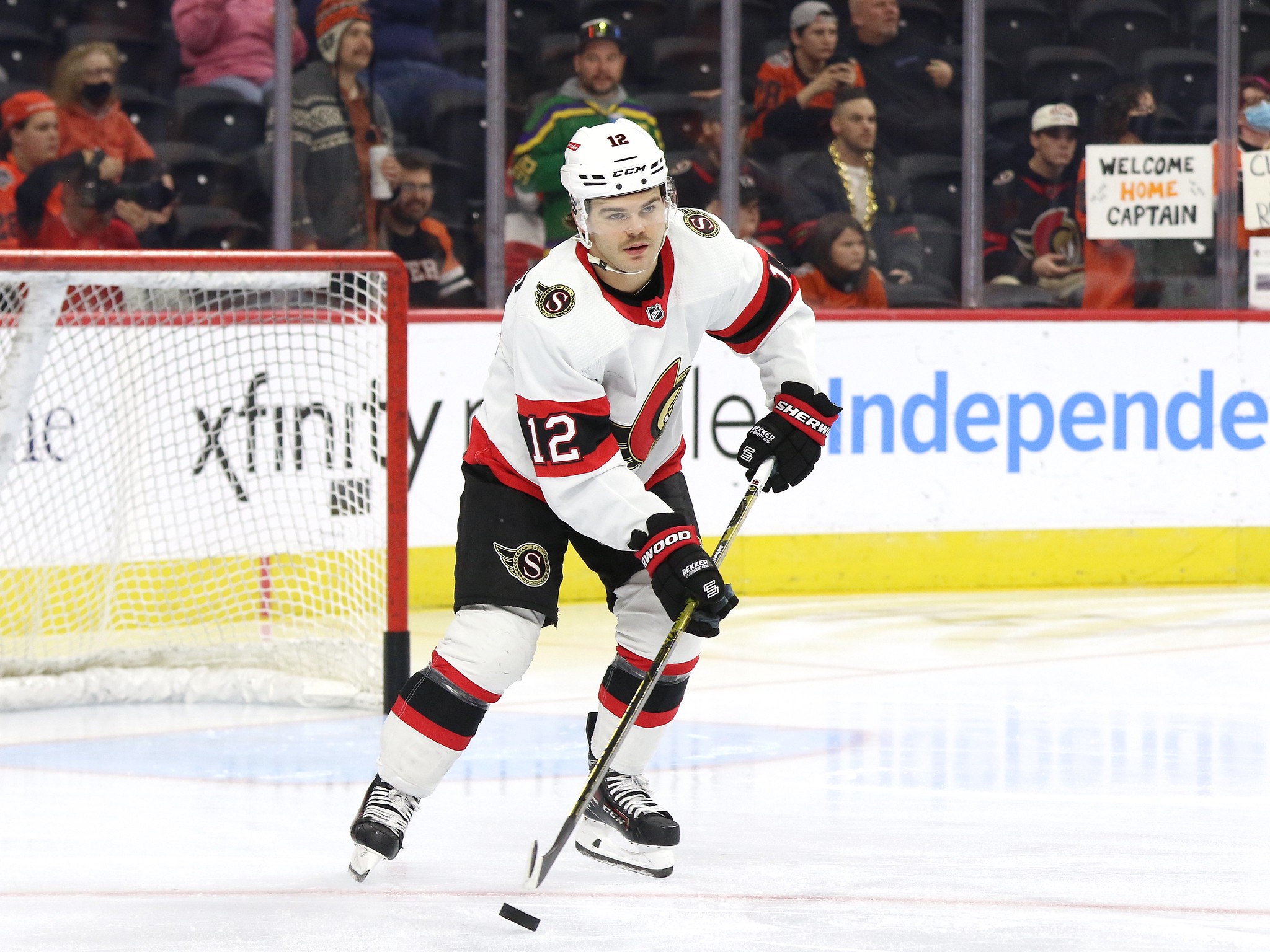 A possible scenario that would involve the Lightning could come about if the Red Wings wanted to acquire DeBrincat without giving up a top player or prospect, then the Lightning could be the party that offers Colton and/or draft picks in order to make the deal beneficial for all parties involved.
A Budget-Friendly NHL player
If that scenario does not come about, another possibility would include a trade involving a player that could carry a draft pick. If the salary cap does go up by the expected numbers, Michael Rasmussen would be an affordable option for the Lightning. After a slow start at the beginning of the 2022-23 season, the 24-year-old started playing well before missing the regular season due to taking a shot off the kneecap against the Lightning in February. He finished the season with ten goals and 19 assists for 29 total points in 56 games played.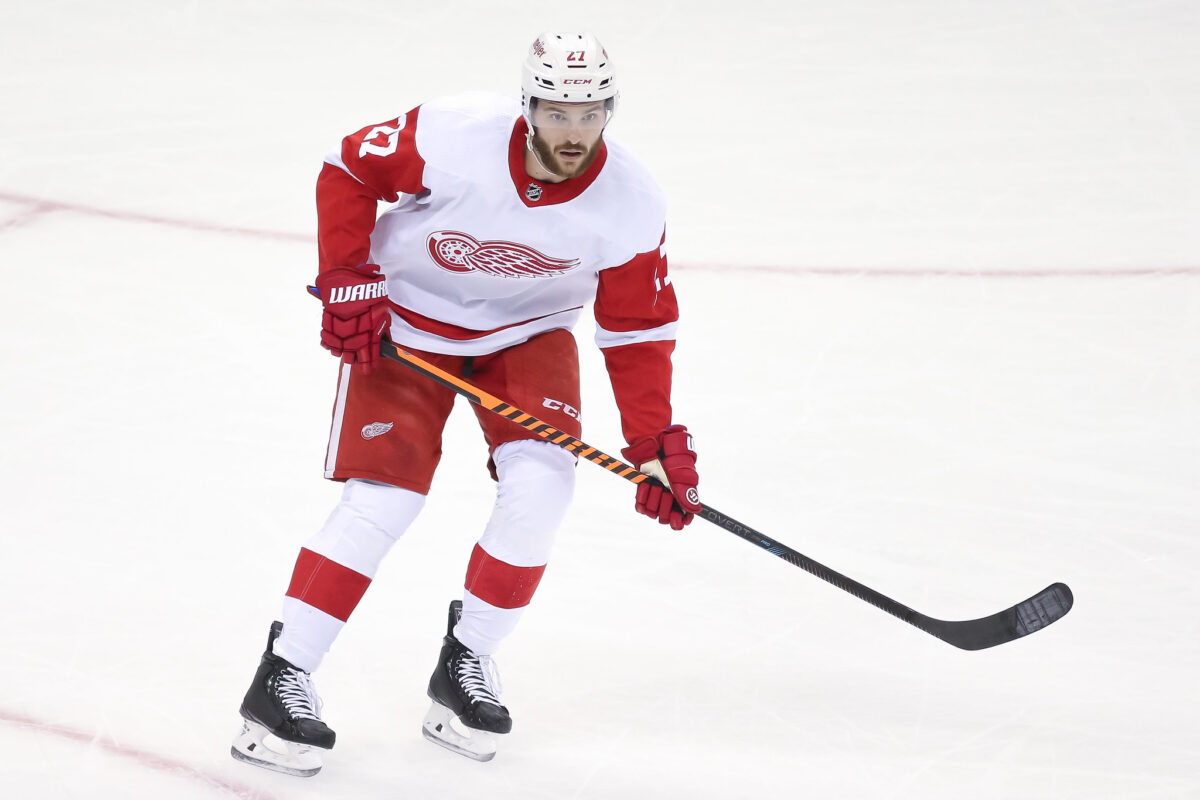 Another possibility could include Jonatan Berggren, who had a very good rookie season and survived a scary situation at the recent World Championships in May when he was almost run over by a tram while crossing the street with two of his teammates on their walk to the arena for a game. If the Red Wings want to keep those two young players, they have a top-5-rated prospect pool that could be used in a trade with the Lightning, as their bounty of future draft picks would keep them well-stocked with talented prospects.
Related: Lightning's 2023 Offseason Trade Targets: Chicago Blackhawks
---
Latest News & Highlights
---
Over the course of the past few years, the Lightning have lost important members due to salary cap restrictions. Ondrej Palat, Ryan McDonagh, Yanni Gourde, Tyler Johnson, and Barclay Goodrow were such players lost via trades, free agency, and the 2021 expansion draft. The same thing is going to happen this year. Whether they lose Alex Killorn to free agency or they find a suitable trade partner, like the Red Wings, to make a deal that will allow them to stay under the cap while maintaining a team that can make another run at a Stanley Cup title.
---
---