The Tampa Bay Lightning face an offseason dealing with a tight salary cap that will likely force them to part ways with one or more of the players that have helped them win two Stanley Cups. Alex Killorn is an unrestricted free agent, and unless he gives the team a significant hometown discount, the Lightning will be forced to let him sign with another team.
However, if they want to keep Killorn, they would probably have to trade one or more players that other teams would like to have on their roster for the 2023-24 season. One of the more interesting possibilities would be the Chicago Blackhawks, who recently struck gold by winning the draft lottery and the chance to take this year's top prospect, Connor Bedard. The two teams have made good trades together, with the most recent notable trade coming at the 2022 trade deadline when the Lightning acquired Brandon Hagel.
The Hockey Writers' Connor Smith wrote about the need for the Blackhawks to build wisely around Bedard. What could be wiser than getting players with extensive playoff experiences, such as Anthony Cirelli, Erik Cernak, Nick Paul, or Ross Colton? The Blackhawks have the cap space to incorporate any of these players easily into their roster. The Blackhawks also give the Lightning some options that would help them get under the cap and allow them to field a Stanley Cup-contending team.
Draft Pick(s)
The Blackhawks possess a lot of draft capital in the 2023 NHL entry draft. General manager Kyle Davidson and the Blackhawks' front office have 11 picks in this draft, including two first-round picks (No. 1 and No. 19) and four second-rounders. A good fit in Chicago would be Cernak, who would definitely provide much-needed help to a porous Blackhawk defense.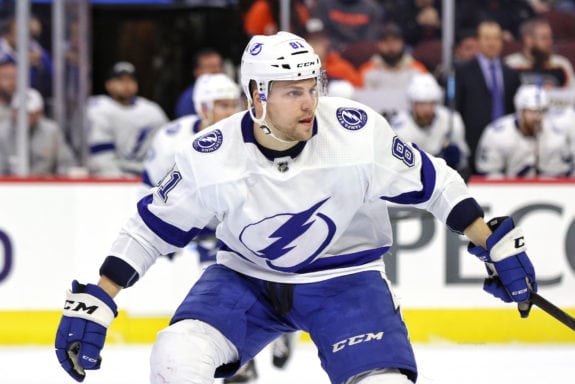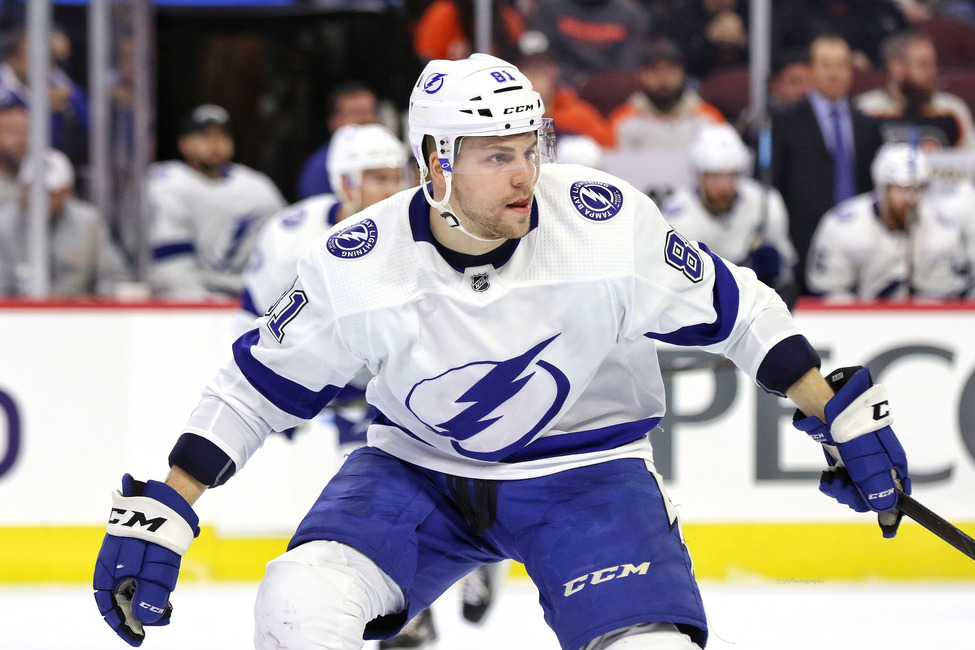 This kind of trade would free up just over $5 million in cap space while adding a draft pick or two for the Lightning, who only have selections in the sixth and seventh rounds in the upcoming draft. Losing Cernak would not be ideal, but the rise of Nick Perbix and Darren Raddysh would minimize his absence. The Lightning have one of the shallowest prospect pools in the NHL, and this might be a good time to start stockpiling some young players.
Prospects
If Chicago does draft 11 eleven players, they will have a very large pool of young players to talk about. Ideally, all the young players on their fifth-ranked list of prospects would eventually end up on the roster. Still, some of these prospects will have difficulty breaking into Chicago's lineup. While Kevin Korchinski or Lukas Reichel would not be offered, a young forward that would be a good fit for the Lightning is Gavin Hayes, who had an outstanding season with the Flint Firebirds of the Ontario Hockey League.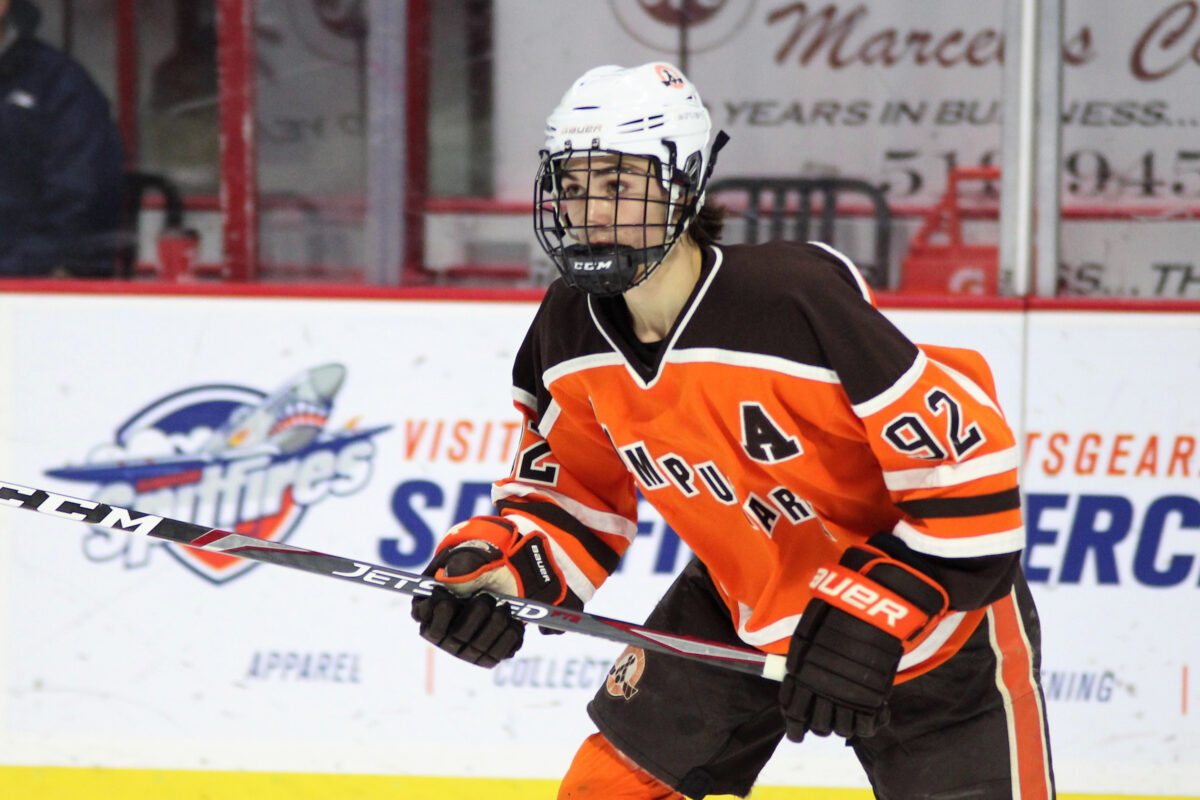 The Blackhawks' third-round choice in 2021 surprised some by scoring 41 goals last season, a very good performance from a third-round pick. Because he is 19 years old, he will have to play in the NHL or return to juniors, which is the most likely scenario. Hayes is just one example of the long list of prospects the Blackhawks may be willing to part with for the right price.
Affordable Veterans
With the likely selection of Bedard and a large group of draft picks, the Blackhawks may be willing to trade a veteran that would allow the Lightning some cap relief. One such player that could be a target is Colin Blackwell, who would only count a little over $1 million on the Lightning cap space. The 30-year-old had his 2022-23 season cut short when he underwent sports hernia surgery in April. While not a prolific scorer, Blackwell is noted for his gritty play, a high hockey IQ, and being a valuable member of the penalty kill unit on the teams he has played for.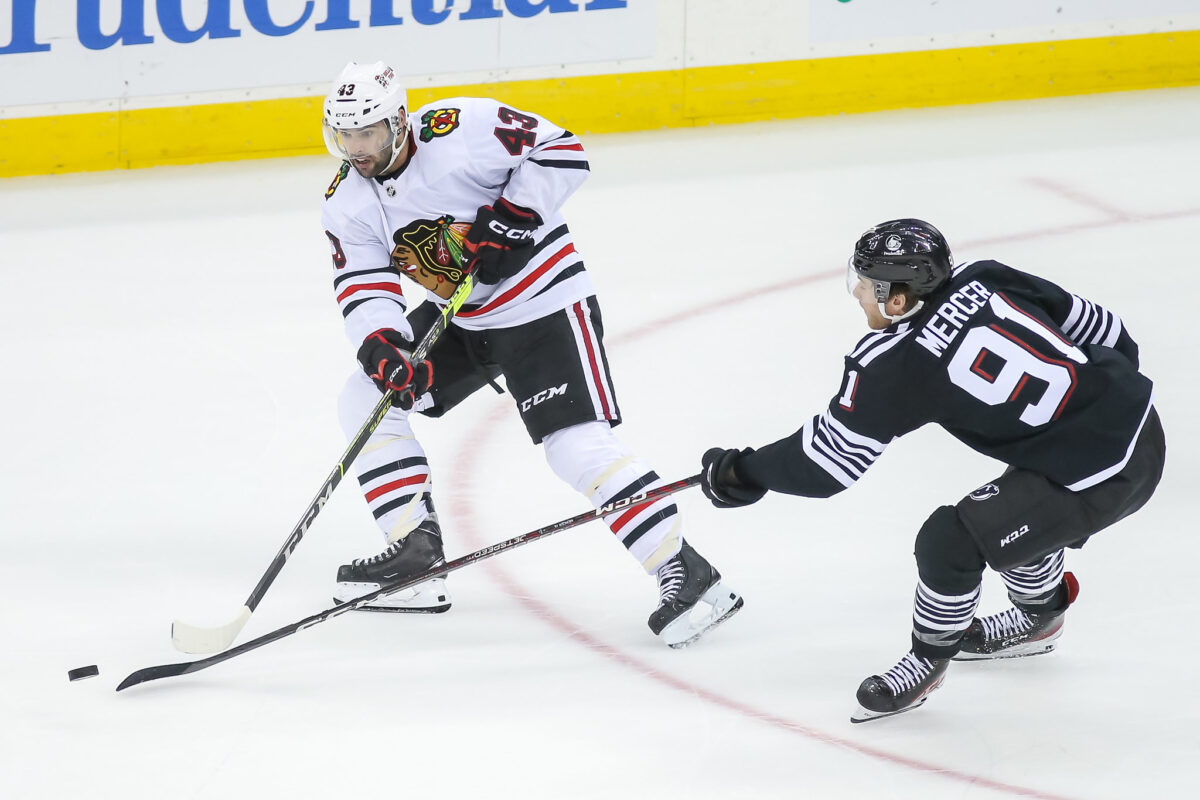 A couple of names on the Blackhawk roster could also be available and would be familiar to Lightning fans. Boris Katchouk, who the Lightning drafted in 2016, would be an affordable option as his contract is under a million dollars next season. The 24-year-old had 27 points in 58 games last season. He struggled early in the season but hit his stride in the latter part of the season, with his ability to create turnovers and being a force in the crease.
Taylor Raddysh would also be an interesting target, as he has a cap-friendly salary and was also in the Lightning organization. It might be a little harder to pry the 25-year-old away as he had an outstanding season in Chicago, finished the season tied with Andreas Athanasiou for the team lead in goals, and tied for second with Seth Jones in points. This move would reunite the Lightning's second-round pick in 2016 with his older brother Darren.
Related: Canucks' 2023 Offseason Trade Targets: Tampa Bay Lightning
---
Latest News & Highlights
---
Over the course of the past few years, important members of the Lightning were lost due to salary cap restrictions. Ondrej Palat, Ryan McDonagh, Yanni Gourde, Tyler Johnson, and Barclay Goodrow were such players lost via trades, free agency, and the 2021 expansion draft. The same thing is going to happen this year, whether they lose Alex Killorn to free agency or they find a suitable trade partner, like the Blackhawks, to make a deal that will allow them to stay under the cap while maintaining a team that can make another run at a Stanley Cup title.