The New Jersey Devils have a very solid top-four defense group going into next season. They have Dougie Hamilton, John Marino, Jonas Sigenthaler and Luke Hughes all signed for the next few seasons. And if Hughes could grow to be like his brother Quinn, that top four could be one of the best in the next few years.
The Devils do have Brendan Smith signed for next season, but he only played three games in the playoffs and was replaced by Kevin Bahl, who is a restricted free agent this summer. With the potential that Smith might get traded this summer, the Devils still have a hole they need to fill on defense. Let's take a look at potential free-agent targets they could look to sign this summer.

Just for some clarity, this list will not include the two pending free agents the Devils already have to consider. Those two players are Damon Severson and Ryan Graves. Both of them could easily sign back with the Devils, but since this year's defensive free agent class is weaker than in years past, these two could also get more money from other teams if they hit the open market.
Severson is the best right-handed defenseman on the market, and teams who need to fill a void on their team will look to sign him. Severson was playing on a third-pair behind Hamilton and Marino this past season. If he wants a bigger role in the future, he will not be a Devil next season.
As for Graves, he had a solid season in his second year with the Devils and had a +34 rating to show for it. He is known for his defensive game and could be seen as one of the top defensive players on the market this summer. If he wants to cash in and play a bigger role, he could also be heading out the door. With that out of the way, let's see who the Devils could possibly target this summer.
Connor Clifton
Clifton is a name that has been rumored to be on the way out of Boston this summer due to the Bruins already having seven defensemen under contract going into the next season. The Bruins also have other priorities this summer, including the future of Patrice Bergeron and trying to figure out a way to keep Tyler Bertuzzi. Clifton is not high on their list of priorities and could be a sought after free agent if he makes it to market. He is one of the top right-handed defensemen on the market, and he could make a good replacement for the Devils if Severson chooses to leave.
Clifton had 23 points in 78 games played and was a +20. He only played three games in the playoffs, which shows that he was the odd man out on the team already. He is coming off a contract where he made $1 million per year for three years, so he is likely getting a raise in the range of $2-2.5 million this summer.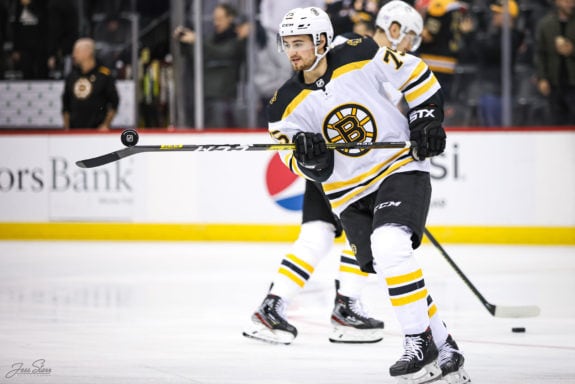 As to why he makes sense for the Devils, he could replace Severson on the right side, as mentioned earlier, but he is also very good defensively and could be a replacement for Graves if he leaves this summer. Graves was the best defender for the Devils in terms of +/- this past season, and if he leaves, having a player like Clifton that is also defensively responsible would not be a bad option. He would likely be playing third-pairing minutes with a player like Smith or Bahl, so he would have to be even more responsible, as neither of those players is that great in their own end.
Clifton could be a solid addition if the Devils are searching for a top-six defenseman who could step into the top four in case injuries were to occur. He should be the number one choice if he makes it to market on July 1.
Luke Schenn
The Devils don't really have a physical defenseman who could lay a big check and be physical when he needs to be. One player on the market this summer is Luke Schenn. He played for the Vancouver Canucks and Toronto Maple Leafs this past season and was a great physical presence in the lineup.
While he's not the biggest name out there, Schenn would bring something to the lineup that the Devils lack. Sure, they have the speed and the mobility on the back end, but they could also use a defender like Schenn that can be the stay-at-home, shot-blocking and hard-hitting blueliner. He led the league in hits with 318 and was a +8 this year. He provides the physical presence while also being defensively responsible is the defensive zone.
Related: Three Potential Clifton Landing Spots
---
Latest News & Highlights
---
He is coming off a two-year deal that paid him $850,000 per season, and he will be getting a raise from that deal this summer. He will likely make around $1.5 million, and the Devils have plenty of money to offer him that deal if they want to. If they sign Schenn, they could have a very physical defensive pair of him and Bahl. Two big men knocking the opposition off the puck could be a fun watch, but do the Devils want to add a big and slower defenseman to their group of speed? It would definitely be an interesting signing because it's a player who doesn't fit the team's style, but he could be a useful player going into the playoffs. If Schenn doesn't re-sign with the Leafs, the Devils could be an interesting fit.
Carson Soucy
The last player who could be a nice depth addition for the Devils' blue line is Carson Soucy. He played last season with the Seattle Kraken and had a very solid year. He had a career season in terms of points two years ago with 10 goals and 21 points in 64 games while being a +7. He followed it up this season with 16 points in 78 games while sporting a +18.
Soucy has only been a minus player once in his career, and that was his rookie season in 2017-18, when he only played three games. He is coming off a deal that paid him $2.75 million for three seasons, and on the open market, he should be making around the same, maybe a little more closer to $3 million if a team wants to overpay for his services.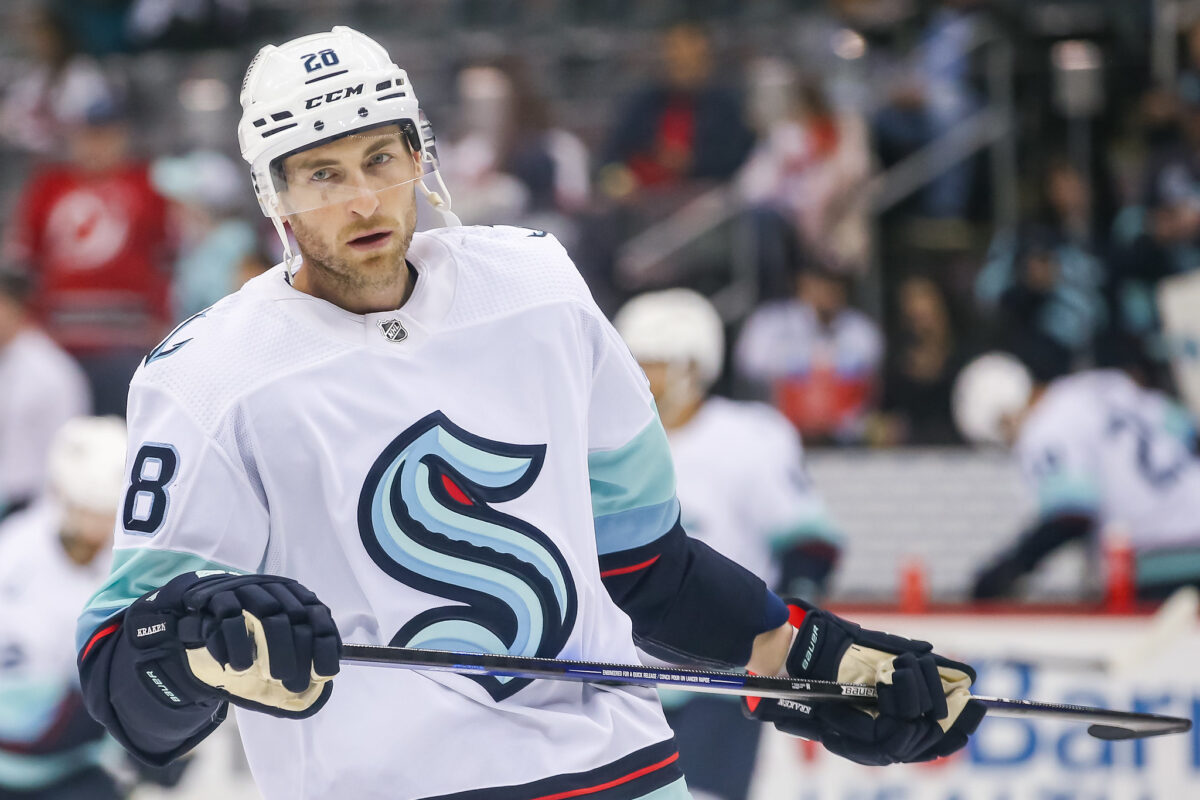 He would be a good addition to the Devils' defense because he is very solid in his own zone. If paired with a player like Hamilton or Hughes, he could be the guy who stays back while they lead the rush up the ice, and if the other team comes back the other way, Soucy can handle it. If paired with a player like Marino, they could be a very solid shut-down unit, just as Marino and Graves were this season. While Soucy may not be as good as Graves, he would still be a very suitable replacement if Graves signs with another team this summer.
The Devils may be losing some key defensemen this summer, and if they both walk to free agency, they are going to need to find replacements and placeholders to hold them over until a player like Simon Nemec is ready to take the next step into becoming an NHL player. These three players listed above are just some potential names the Devils could look at this summer. They could also go down the trade route, but one thing for certain is that changes are coming to the Devils' defensive core.
---
---