With more than one-third on the 2012-13 NHL season, including the All-Star game and the Winter Classic, already cancelled due to the owners locking out the players over a new collective bargaining agreement (CBA), time is now running out to negotiate and sign a new CBA and save the remaining part of the season. With all the NHL games already cancelled until December 30th, 2012, both parties will have to start making concessions in order to have a shortened season and save face in the eyes of passionate hockey fans.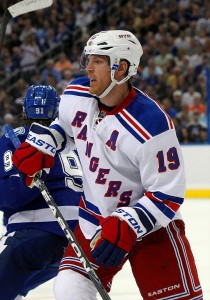 If the league and the players wish to play a possible 56-game season that would start around mid-January and end in early May, Gary Bettman and Donald Fehr will have to eat a humble pie and start negotiating seriously before Christmas, otherwise we are looking at another cancelled season due to an owner's lockout, similar to the 2004-05 season.
Fehr, who was hired by the NHL players to get them the best possible deal, has frustrated the league and its commissioner Gary Bettman by stalling and refusing to negotiate off its proposals. Fehr's mandate was to get the best deal he could for the players while minimizing how much they lost. While some experts think the players should hold their own and not accept the league's last offer, it is clear that  some veteran NHLers are losing a lot of money and might be forced to retire due to the lack of an NHL season.
Roman Hamrlik, a 20 year-old veteran who is in his third NHL lockout, has even called out Donald Fehr publicly, asking him to allow the NHL players to vote on the league's latest proposal. Hammer said that the NHL players should have learned a "lesson from 2004-05", when they didn't take an early offer from the owners and "came to an even worse deal." The 38 year-old rearguard also mentioned the NHLPA began negotiations later than he'd have liked under Fehr.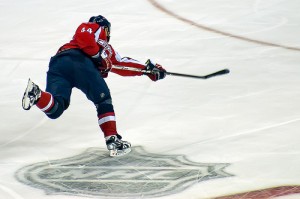 While Hamrlik has been the only vocal player about the current situation, a plethora of veteran hockey players are in his situation and are currently losing a boatload of money because of the current lockout.
Now let's have a look at all the NHL players who were already in the league in 2004-05 and stands to lose the most money if the 2012-13 season is completely wiped out. Minimum of a combined $7 million.
[table id=80 /]
*Brad Richards' salary of $12 million for the 2012-13 season includes an $8 million bonus that he received on July 1st, 2012.
***Please note that players on the long-term injury list such as Chris Pronger of the Philadelphia Flyers receive their full salary during the NHL lockout.***
Memorandum from the NHLPA to its members:
"If you are unfit to play because of a hockey-related injury when a lockout begins, you are entitled to receive your salary until you are fit to play," the memo said. "If you are currently injured, you should make sure that your condition is fully documented and that your club is aware of it. If you do not receive your salary payment when it becomes due, you should contact your agent and/or the NHLPA legal department immediately."
Teemu Selanne underwent knee surgery during the 2004–05 NHL lockout and was unable to play any games the whole season because his rehabilitation took longer than expected. As a result, I did not include him in the above table.
Finally, while some NHL owners will lose millions of dollars because of the current NHL lockout, most of them are billionaires and won't suffer financially in the short term. A team owner can possess a hockey club for a few decades, whereas most hockey players' career only last a few years. While I don't agree with the owners' tactics and lack of negotiations, it is time for the player to smarten up and avoid another lost season. As you can see, some NHL All-Stars are losing serious money over these unnecessary disputes!
Sources:
Capgeek
NHLPA
Hockey Zone Plus
Follow me on Twitter for more updates on the NHL and hockey in general.