Toronto Maple Leafs general manager Kyle Dubas headed into the offseason seeking solutions to a number of organizational problems. Because the Maple Leafs were bumping against the upper limits of the salary cap, they needed to dump salary to sign other players to contracts.
Related: Maple Leafs News & Rumors: Lehtonen, Korshkov, Simmonds & More
Dubas sought to accomplish that end by trading two of middle-six forwards – Kasperi Kapanan and Andreas Johnsson. In this post, I'll take a look at those trades one by one to assess how I believe the Maple Leafs fared in making those moves.
Move One: The Kasperi Kapanen Trade
The Maple Leafs simply had to dump salary. Most hockey commentators and fans realized that at least one of three middle-six forwards – Kapanen, Johnsson, or Alex Kerfoot – were the most likely Maple Leafs to be traded. In the end, the team moved two of these three players.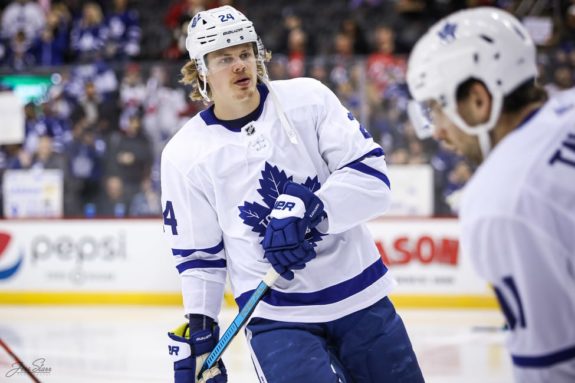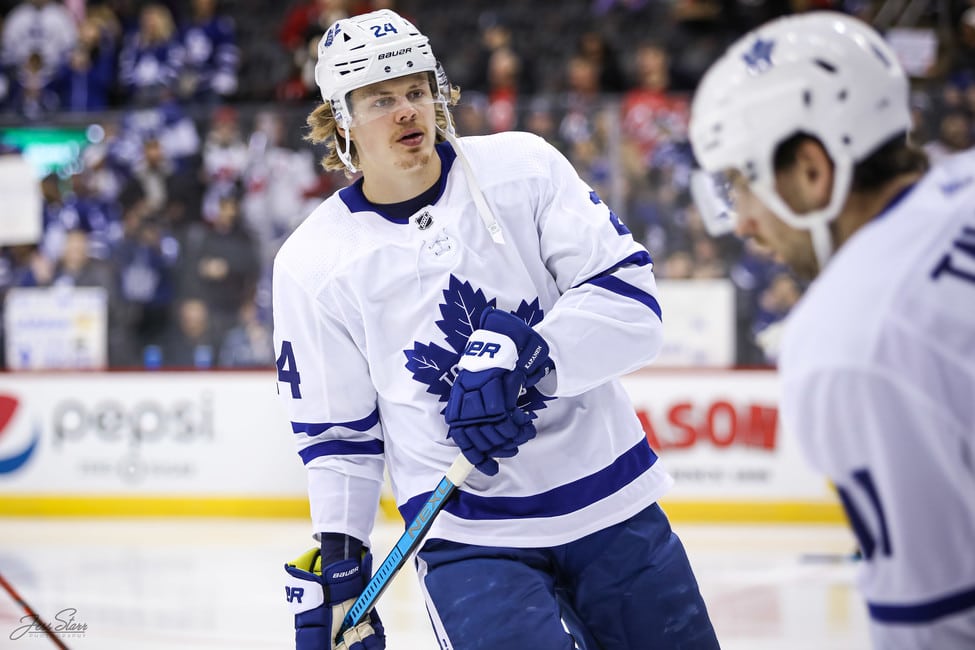 It's not as if the team didn't prize these players; it was more that Kapanan and Johnsson had fair contracts, good potential, and teams who saw them stuck in the middle group of Maple Leafs forwards (behind players like John Tavares, Auston Matthews, Mitch Marner, and William Nylander) wondered what these players could accomplish if they were allowed to play top-six minutes.
In the end, trading Kapanen and Johnsson became simple. Other teams wanted them, and the Maple Leafs needed to move them to free salary-cap space so that RFA's like Ilya Mikheyev and Travis Dermott could be signed.
Related: All-Time Best Players for Defunct NHL Teams
Kapanen was traded to the Pittsburgh Penguins. In return, the organization brought back a mid-first-round draft pick (who became young Russian Rodion Amirov) and a prospect (Filip Hallander). Amirov fitted the team's desire for finding smaller, faster offensive players with strong playmaking ability. Hallander was a prospect the team had its eye on previously.
It would be difficult to argue that Kapanen wasn't the best player in the trade; however, the Maple Leafs trade solves the immediate problem of freeing salary cap space. In addition, the team got a nice two-for-one (present for future) with Amirov and Hallander (being the future two) and Kapanen (being the present one). The Maple Leafs might have made that two-for-one trade anyway, but the fact that they also found salary-cap relief suggests this move is a win in my books for Dubas and the organization.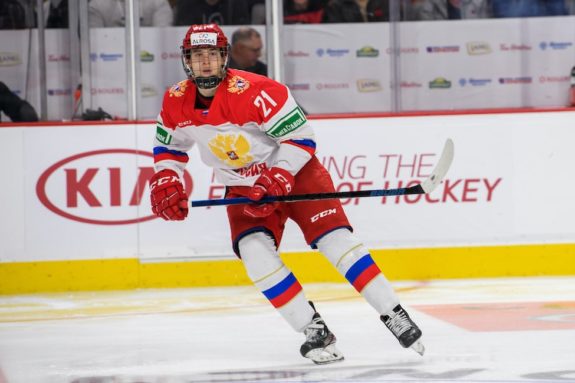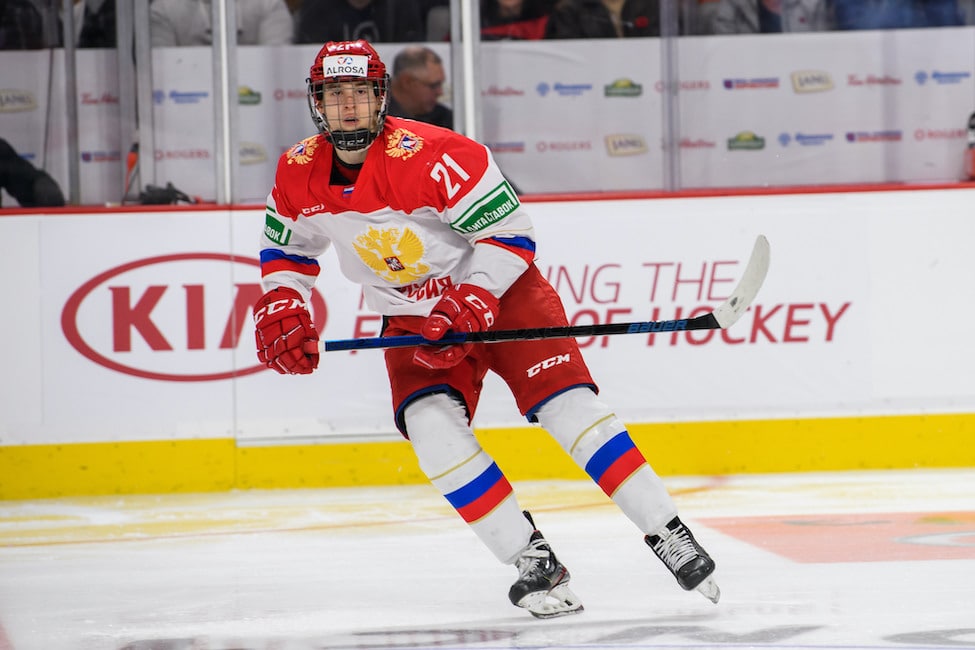 Kapanen has flash, speed, and tons of potential; however, he never quite took the next step to become an elite forward. In addition, there were small undisciplined things about Kapanen that seemed like flags and, to me, made him replaceable. For example, he was late for practice and suspended – something rumor suggests had happened before; another time, during an October 2019 game against the Montreal Canadiens, he lost his composure on the ice and threw his broken stick at Jeff Petry. He was penalized, and Petry scored on the ensuing penalty shot.
These might be little things, but they also might be examples of a kind of undisciplined behavior an organization might wish to avoid when icing a disciplined, composed team. I wish Kapanen luck with the Penguins.
Move Two: The Andreas Johnsson Trade
In assessing the Maple Leafs Andreas Johnsson trade to the New Jersey Devils for Joey Anderson, there's no other way to assess it than to admit it was a salary dump. Johnsson's $3.4 million per season for the next three seasons was simply too costly for the organization.
Player for player, this trade seems like a loss for the Maple Leafs. Johnsson was one of the few lower draft choices who actually worked for the team. He was drafted in round seven 202nd overall in the 2013 NHL Entry Draft, and he had become a good player.
Johnsson scored 20 goals and 43 points in the 2018-19 season, and was injured much of the 2019-20 season (scoring 21 points in 43 games). Johnsson has had injury issues; but, when he's healthy and can play, he seems able to score more than 40 points per season and score 20 goals.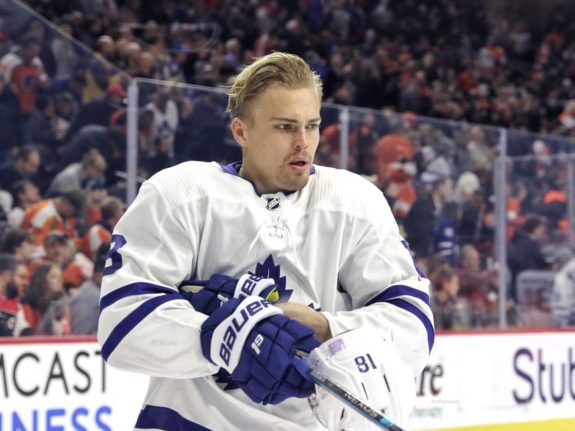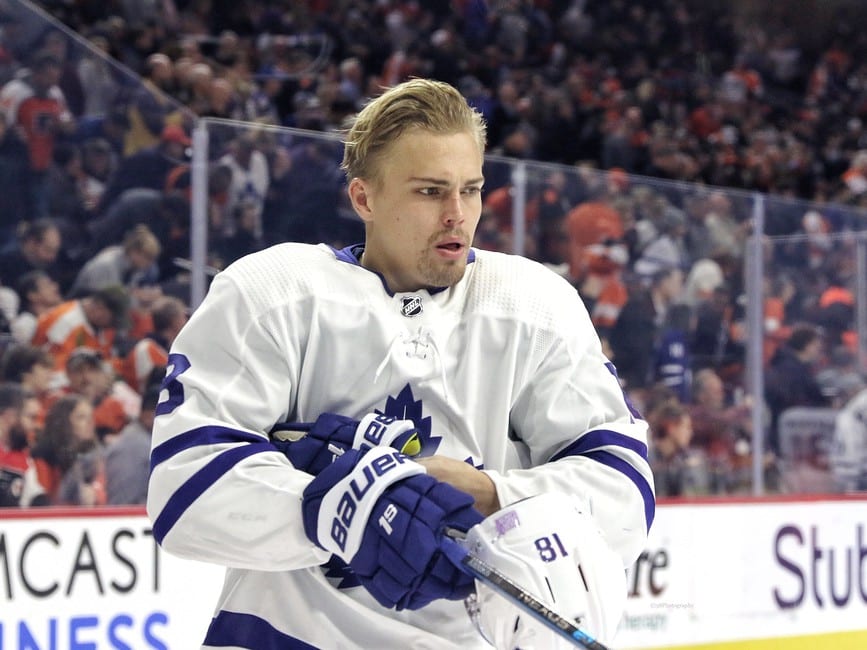 Anderson is not without some pedigree, but he doesn't have Johnsson's scoring skill – so far. Instead, he's a 22-year-old, third-round pick who's scored 13 points in 52 NHL games. But, he's had decent AHL seasons and is a former Team USA World Junior captain. What I specifically like about Anderson is that he's a hard-nosed, Zach Hyman clone with a reliable work ethic.
Speaking of Hyman, his contract expires at the end of the 2020-21 season and he'll become a UFA. Hyman has neither elite offensive skill nor elite playmaking ability. But his will to retrieve pucks and to "work like a dog" have turned him into a Maple Leafs success story. I wonder if the Maple Leafs see in Anderson another Hyman possibility. Can Hyman become an example to Anderson about how to create an NHL career for himself?
Related: Whitecaps Re-Sign Anderson, Brodt Brown, and Martinson
Or, do the Maple Leafs see a possibility that Hyman would leave the team? Most Maple Leafs fans (including myself) believe Hyman will sign a hometown-friendly contract, but what if he doesn't? What if he tests the UFA market?
If Hyman leaves, that makes Anderson's recent three-year contract valuable. In addition, forwards Jason Spezza, Wayne Simmonds, Joe Thornton, Jimmy Vesey, and Travis Boyd are also signed to one-year contracts. The organization might need Anderson more in 2021-22 than it does this coming season.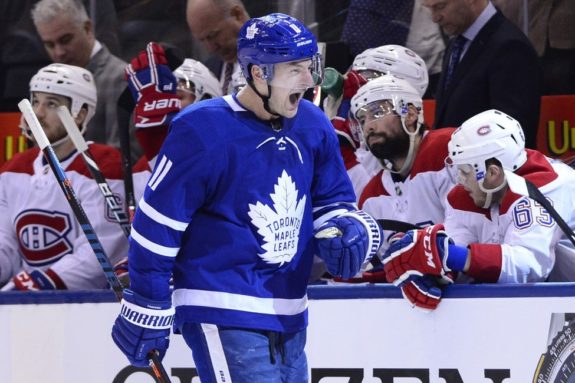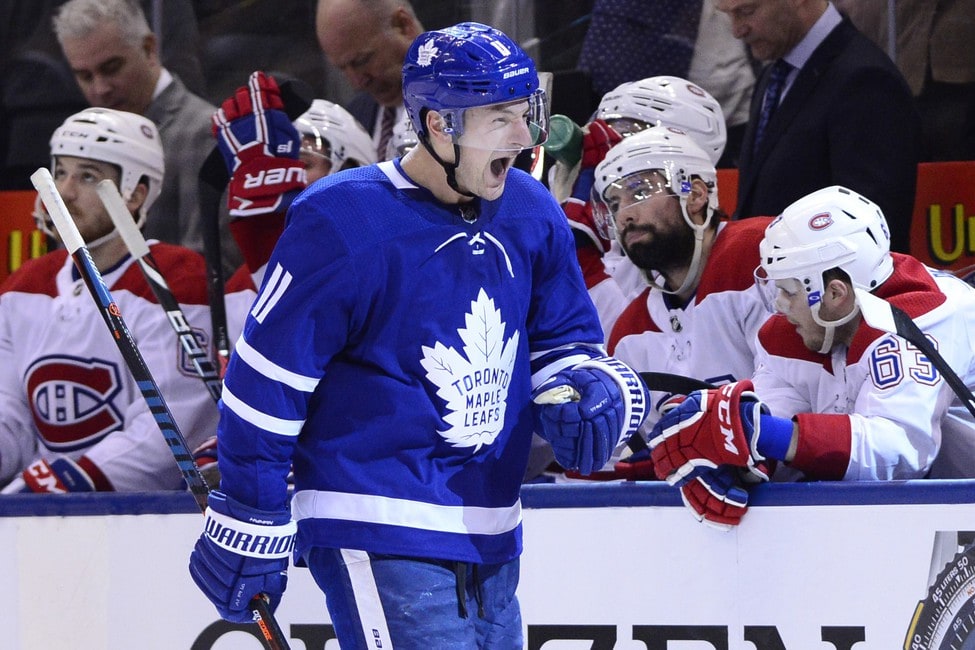 In assessing the Johnsson trade, as a salary dump it worked. If Johnsson stays healthy and plays top-six minutes with the New Jersey Devils, he could score well. If Anderson plays like Hyman and becomes a hard-nosed, dogged fighter for the puck – which is basically for someone with skills a will-power choice – he could turn into value. In other words, there are a lot of "ifs."
One for one, the Devils got the best of the trade. However, in a "what if" scenario, it's hard to say. I wish Johnsson success in New Jersey.
What's Next for the Maple Leafs?
I'm not alone in being a Dubas fan, however I also know there are many Dubas detractors. Some fans tell me they're becoming impatient with Dubas. I think he's smart, creative, and flexible enough to change direction when needed. In other words, his actions suggest he's not so proud that he won't change the team's trajectory.
Specifically, when the team was eliminated again from postseason play, obviously the conversation within the organization decided that more grit, experience, and leadership were needed. The team then signed Thornton, Simmonds, Bogosian, and Brodie.
Related: Maple Leafs News & Rumors: Chara, Barabanov & Team Leadership
What happens if the team isn't "more difficult to play against?" The stark fact is that the Maple Leafs have not won a postseason series since 2004. That must change if Dubas hopes to continue as general manager. If it doesn't, what next?
If the Maple Leafs miss the playoffs or are eliminated early, it might be time for a review of the organization's direction – including Dubas' grand plan. That's what makes these offseason moves so interesting and why I'm looking for the team actually playing a 2020-21 NHL season.
It's the only way to really know.
---
---