Toronto Maple Leafs writers and fans got into a frenzy this past week as Sportsnet's Elliotte Friedman dropped a major piece of news on Tim and Sid. 
Friedman previously reported, the Maple Leafs are in the market for a winger that could play in the top-six after they endured multiple injuries early on in the season. Since then, names have been thrown into the rumour mill left, right and centre. The curiosity is definitely growing. 
On a recent episode of the Sticks in the 6ix podcast, Andrew Forbes and I discussed this topic in length, as something appears to be brewing in Leafs Nation. I even went one step further and gave my prediction on who that player is. The Maple Leafs need to make a deal that will benefit them in the future both cap wise and in terms of production. Rickard Rakell of the Anaheim Ducks checks off all those boxes as he could be the "mystery player".
Is Something Bigger in the Works?
Friedman is going to be keeping this information close to him. As a result, everyone is going to be asking questions and speculating for some time. Honestly, I think it's intriguing to have this mysterious veil on this report, especially if the Maple Leafs are involved as they're heading in the right direction to be a contender. Acquiring a player like Rakell would push them further into the category.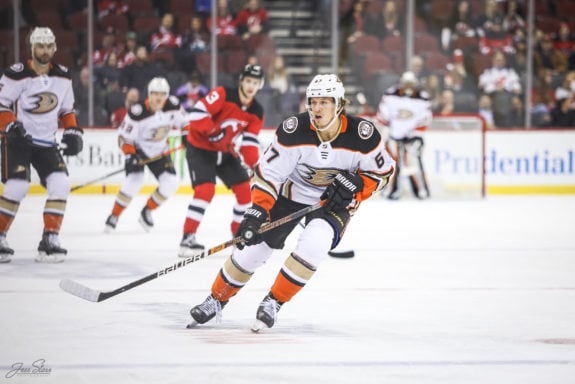 Usually when there are reports like this, we're given options in regards to players and the teams involved. With this bit of news, there's only one thing that we know: the Maple Leafs want another forward. That's it. It's obviously hard to draw any type of conclusion with very little information. This has turned into a guessing game on top of a guessing game, where we won't know the player and team involved until there is breaking news report from Friedman.
There have already been rumours of Alex Iafallo, being a potential trade target as the Maple Leafs have a history with the Los Angeles Kings acquiring Jake Muzzin, Jack Campbell and Kyle Clifford the last two seasons. It's very possible that it could be Iafallo as he has a respectable nine points in 13 games, playing on the Kings top line. He also has a great contract at $2.425 million dollars, but he's an unrestricted free agent after this season. 
However, much like acquiring Muzzin, it's possible they could get some more years out of the player they acquire instead of getting a potential UFA. While Iafallo could benefit the Maple Leafs significantly, something like this shouldn't be this much of a secret. If Friedman is keeping this news tight lipped, something bigger could be in the works with a bigger name for the Maple Leafs.
That is why Rakell could be a very exciting option for the Maple Leafs. It seems that the "Rakell to the Maple Leafs" talk appears to be gaining traction as Brian Reid from The Leafs Nation thinks it's a possibility as well. It would be great if the Maple Leafs got another chance to land him as they wasted their opportunity at the 2011 NHL Entry Draft. 
Ducks Are in a Rebuild
The Anaheim Ducks haven't been doing very well this season and they are in the stages of a rebuild. THW's Ducks writer Anthony Ciardelli explains if the Ducks are out of the playoffs, general manager Bob Murray could be making moves and Rakell is the best asset to be traded.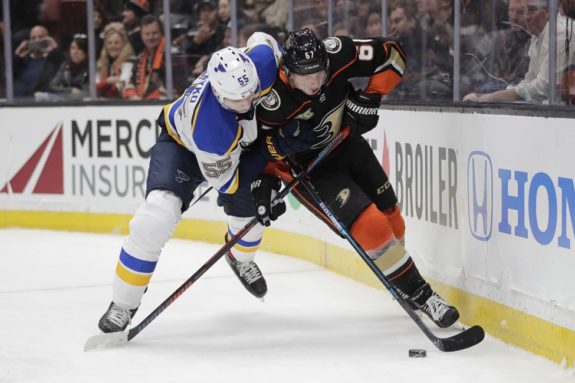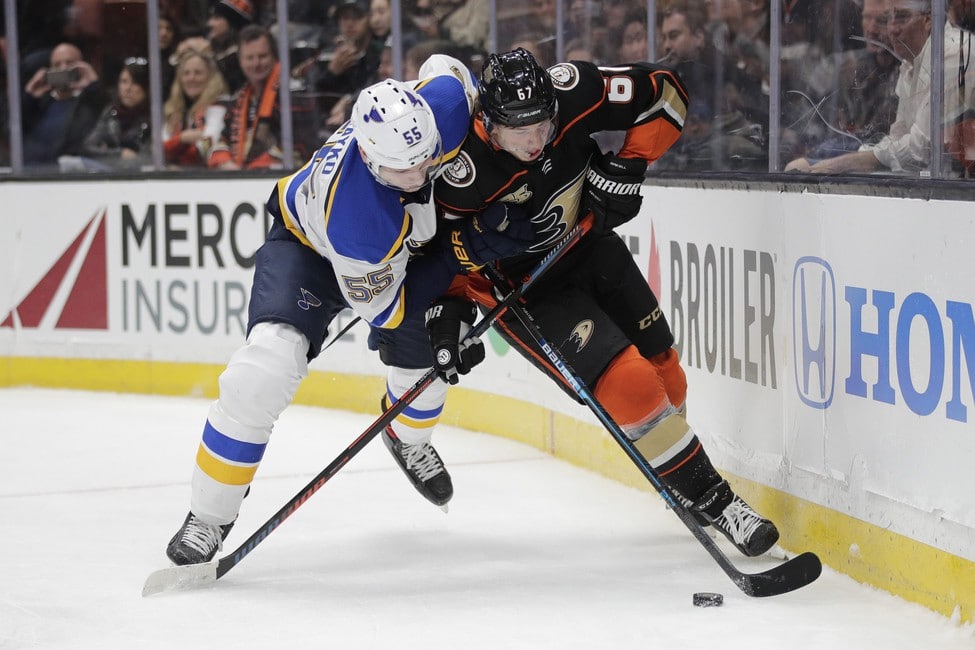 It seems like a perfect match for both teams as the Maple Leafs have the assets to try and acquire help on their second line. The Ducks have players in the pipeline coming up like Trevor Zegras. It won't be long before they start to shop some of their veteran forwards, like Rakaell to continue building for the future. 
As Ciardelli mentions, he brings with him a cap hit of $3,789,444 million dollar, which is very enticing for a top-six forward if you're the Maple Leafs. If they do try to acquire Rakell, they would obviously have to move a contract of similar value out to stay within the cap. The only contract that's close to his is Alex Kerfoot at $3.5 million, as his value is slightly smaller. He also holds a modified no-move clause in his fourth year of the deal, which the Maple Leafs may want to move sooner than later. 
Rakell Could Find Offensive Game with Maple Leafs
Rakell was once a dangerous offensive threat for the Ducks. He's a former back-to-back 30-goal scorer where he recorded 33 in 2016-17 and set his career-high mark with 34 in 2017-18, including a career-high in points with 69. Since then, his production declined as well as the Ducks in the standings. He only has one goal and six assists, which is good for second in team scoring. Though, the Ducks are having a hard time to generate offense. 
Adding a former 30-goal scorer to your roster is always going to be beneficial no matter what. There isn't any doubt that with his speed and skillset Rakell would be a welcoming addition to the Maple Leafs, in particular alongside with John Tavares and William Nylander. He would definitely be an improvement over Jimmy Vesey and Ilya Mikheyev. 
| | | | |
| --- | --- | --- | --- |
| Statistics | Jimmy Vesey | Ilya Mikheyev | Rickard Rakell |
| Corsi For% | 48.98 | 45.03 | 51.47 |
| Expected Goals For% | 45.22 | 43.93 | 52.70 |
| Scoring Chances For (SCF%) | 46.48 | 47.53 | 52.56 |
| High Danger Chances For (HDCF%) | 42.86 | 43.10 | 49.40 |
While the numbers for all three players don't immediately jump off the page, Rakell holds an advantage over both Vesey and Mikheyev. Rakell isn't playing with top tier linemates with the Ducks and has above average numbers in terms of possession, expected goals and scoring chances. Overall, Vesey and Mikheyev have struggled and have shifted up and down the lineup. Both players have seen time with Tavares and Nylander and really haven't found any offensive consistency. 
Inserting Rakell with them could not only benefit himself, but his new teammates as well. While he's looking for his offensive game to take off, over his career Rakell has been a major threat in the offensive zone.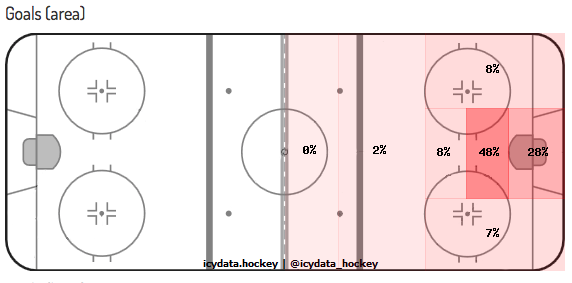 There are two areas where he thrives when scoring on the ice. In total, 48% of his career goals have come in the slot and 28% right in front of the net as this chart from IcyData shows. For a team that has had good success getting to the high danger area lately, this should bode well for the Maple Leafs and Rakell's style of play.
Who is Involved?
While wanting to acquire Rakell makes sense for the team's cap situation as well as his impact on the ice, you may have to pay up for someone of his ability to be a consistent goal scorer.
As mentioned before, Kerfoot's name seems to be popping up quite a bit in any deal. It makes sense given that this could be a contract for contract situation, but that alone wouldn't be enough. Given the Maple Leafs deep prospect pool, they could be willing to part ways with one. They could even offer their first-round pick in 2021, as this draft is unpredictable.
Ciardelli mentions Pierre Engvall and Nick Robertson as potential targets, which could be possible. General manager Kyle Dubas would be hesitant to give up either Rasmus Sandin or Robertson. Then again, you may have to give up assets for a key piece.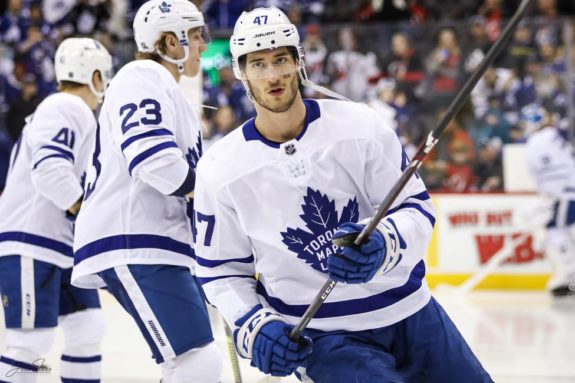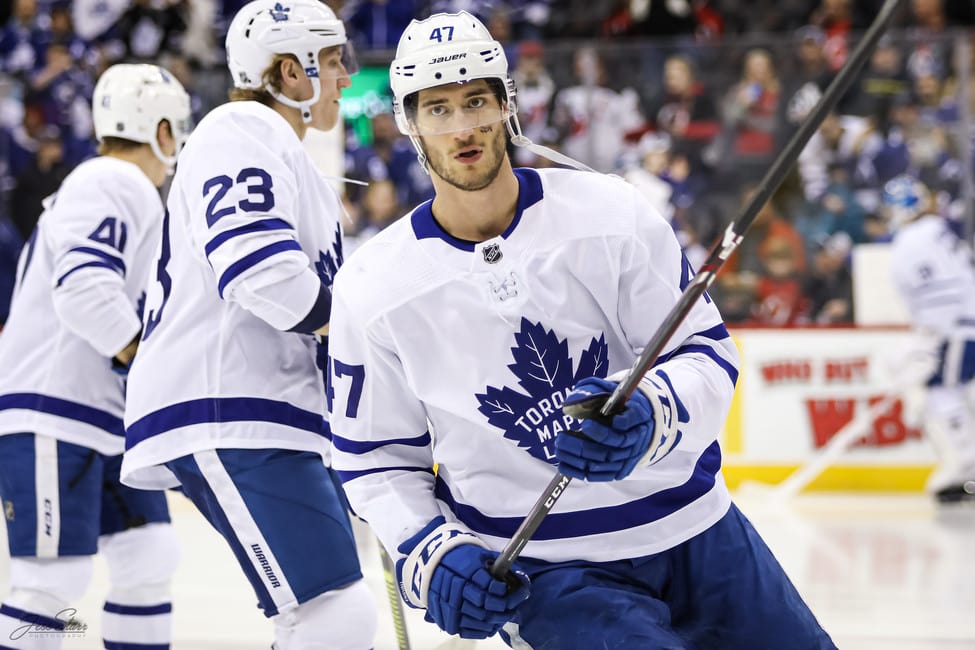 Engvall seems more of a possibility for a few reasons. One, he carries a $1.25 million cap hit. Moving him frees up more cap space for future moves. More space the better no matter how small the contract is. Second, he played in his 59th game, where he will no longer be waiver exempt according to Cap Friendly. He would need to clear waivers from here on out and could get picked up for nothing. 
Dubas might as well try and get an asset in return for him. Whether it's a player and a prospect, a prospect and a pick, or player and a pick, he has multiple options to make this deal happen.
There are many options out for the Maple Leafs to acquire help for their top-six, but Rakell fits the bill with his speed, skillset and ability to battle. Adding that kind of scoring touch will no doubt add to their forward and scoring depth. Will it happen? That remains to be seen.
Statistics and numbers from Natural Stat Trick and Cap Friendly. Image from Icydata.Hockey.
---
---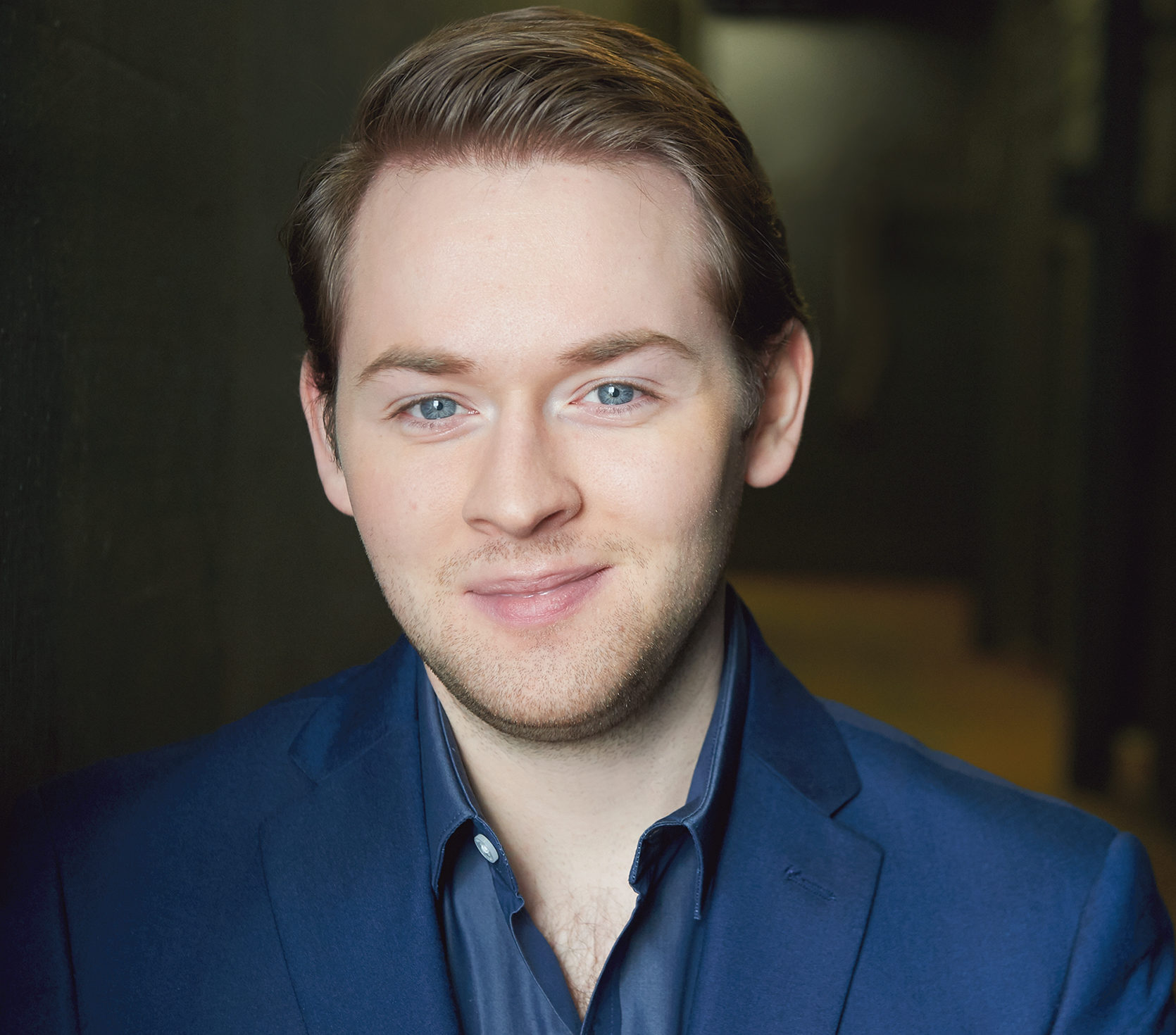 Peter is in his third year with The Hockey Writers, covering the Toronto Maple Leafs and heading the Draft and Prospects section. He has previously interned at The Hockey News and worked on Toronto Marlies broadcasts for Rogers TV. He currently is the co-host of the podcast Sticks in the 6ix and a frequent guest on Maple Leafs Lounge. Aside from hockey, he also enjoys drumming, animation and impressions/ voices.