In today's NHL rumor rundown, with so many forwards out due to injury, the Toronto Maple Leafs might be looking to fill a hole or two via the trade market. Meanwhile, there's speculation the Montreal Canadiens offered Phillip Danault a big contract and it was rejected. What comes next? Finally, Pierre-Luc Dubois reveals the reasons he asked the Columbus Blue Jackets for a trade and how close were other teams with their offers for Dubois?
Maple Leafs in Market for a Forward
The Maple Leafs lost two-thirds of their top line when Joe Thornton and Auston Matthews went down to injury and this came after news that Nick Robertson's knee injury was going to be fairly serious. Sportsnet's Elliotte Friedman reported on Saturday Headlines that the team might be looking to acquire someone to fill a hole left by their absence.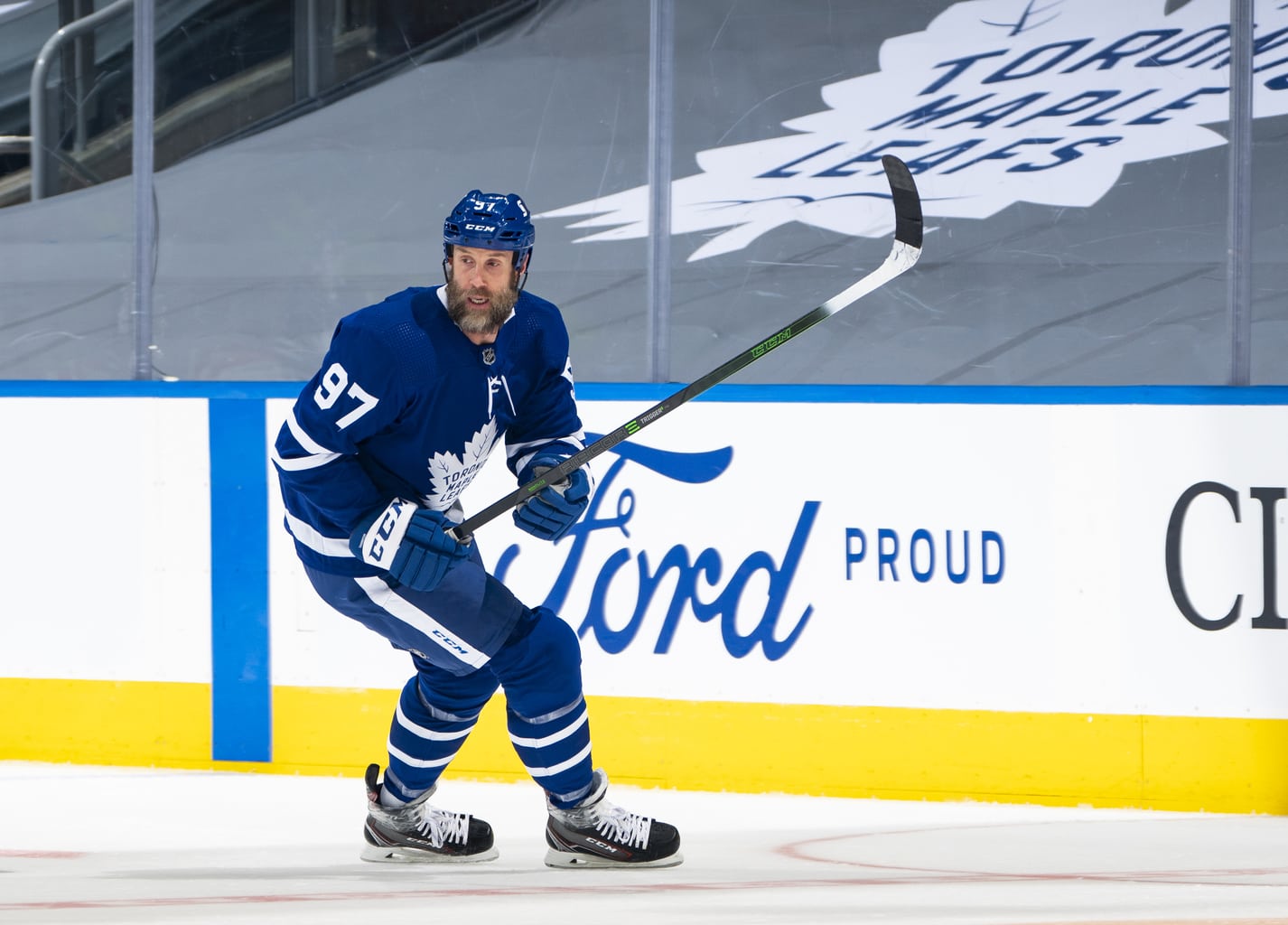 The Matthews issue is not expected to be long-term but Thornton is out for at least a month and there's some doubt players like Alexander Barabanov and Wayne Simmonds can step up considering they've been held scoreless through the first six games of the season.
The Maple Leafs don't have a lot of cap space to play with or add contracts so they might need to move a defenseman to get the forward they need. That would open up the possibility of Mikko Lehtonen or top prospect Rasmus Sandin getting into the lineup on a more regular basis.
Related: Maple Leafs' Frederik Andersen: Slowly But Surely Finding His Game
Danault Rejected Canadiens Offer, Gap Not That Wide on Extension
As per a story from Mathias Burnet of La Presse, the Candiens did make a sizeable offer to Danault, but couldn't come to terms during the offseason. They write: "From what we have learned, Danault is the second CH veteran to receive a contract offer in September, after Jeff Petry, before Brendan Gallagher."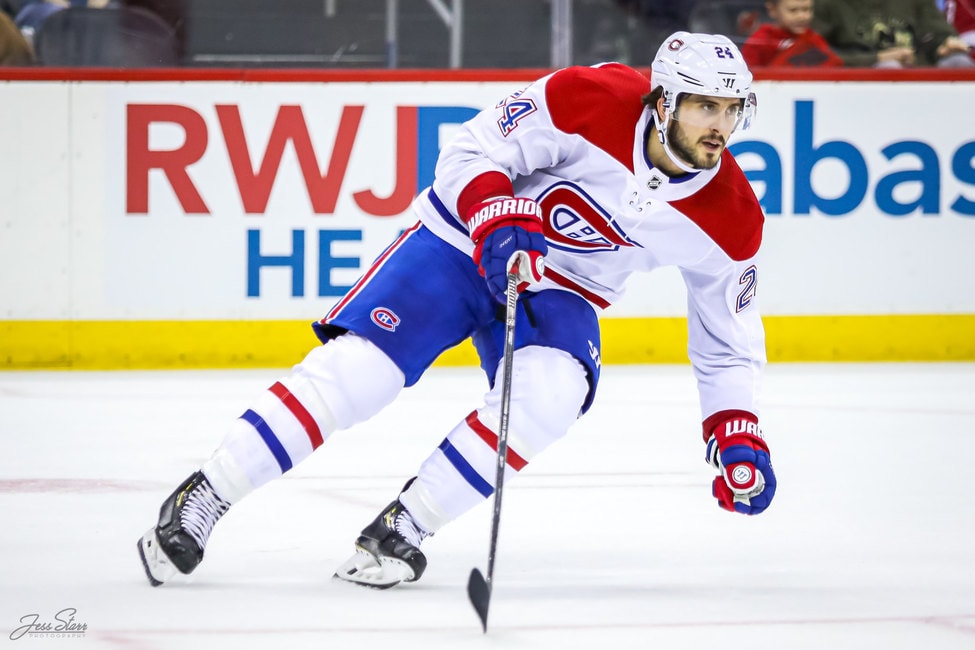 The report adds that the Canadiens offered him 30 million on a six-year contract, with an annual salary of five million. The offer was reportedly refused by Danault and there is talk the Canadiens are willing to come up a few hundred thousand from their last offer. The reason no future talks have happened is because Danault's camp has not offered a counter of any kind.
Brunet writes:
According to our information, Danault is happy in Montreal and is keen to continue his career with the Canadiens. The gap would not be that important between the two parties, although there seem to be some nuances to be clarified on the duration of the contract. Some speak of a five-year deal, others of six seasons.

source ' -Phillip Danault and the CH are they so far from an agreement?' – Mathias Brunet – La Presse – 01/22/2021
Mete On the Move?
In other Canadiens news, Elliotte Friedman reports that Victor Mete is struggling to get into the lineup on a deep Canadiens roster and because the organization won't assign the 22-year-old defenseman to their taxi squad because of waiver concerns, there's potential for a trade.
It's not as though the Canadiens are shopping Mete, more that some teams could be keeping an eye on this situation to see if the blueliner shakes loose in a possible deal.
Dubois Talks Why He Wanted Out of Columbus
Dubois sat down for a lengthy interview with Ron McLean on Saturday and said he was excited about the potential of playing with the Winnipeg Jets. When asked why he wanted to leave the Blue Jackets and when he knew it was time to request a trade, Dubois said this was something that was a long-time coming.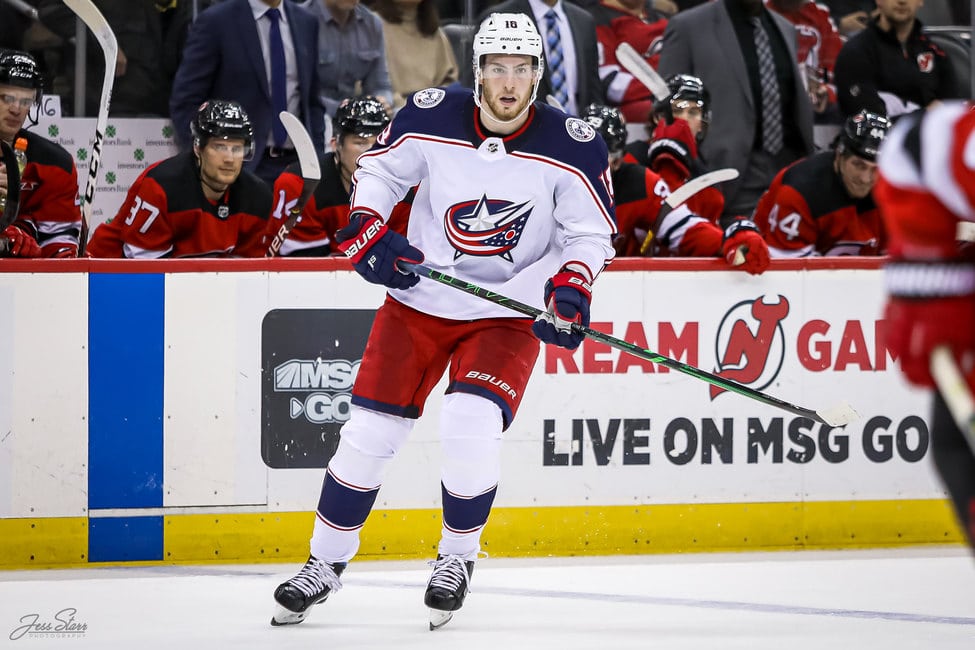 He knew as he tried to work out the details of his recent contract that his stay in Columbus wouldn't be a long one. He said, "As the negotiations were going, you don't take anything personally, but as they go longer and longer, you kind of start to think about stuff and situations." He spoke about the differences between Dubois the hockey player and Dubois the human being and noted, "This is something I knew I would have wanted."
As such, he let it be known that he wasn't going to want to stay long-term, so he told the organization and his teammates. The one thing he did say was that this was not about coach John Tortorella. He said he spoke to a lot of former players before he was drafted and they all said the same thing: "The consensus I got, was that he helps guys, he motivates guys, he gets guys going." He knows he'll look back at his time in Columbus and appreciate that Tortorella made him a better player and better person.
Jets Always Led the Way on Dubois Front
Chris Johnston noted during the Headlines report on Saturday night that other teams were rumored to be in on the trade talks for Dubois but no one was ever as close as the Jets were to getting a deal done.
Friedman adds that the Jets and Blue Jackets knew they always had this deal in their back pocket and all other trade offers for Dubois would need to measure up. None ever did. When Dubois was benched, that was the moment the Blue Jackets knew it was right to finalize the deal with Winnipeg.
---
---
Catch up on all the latest NHL Rumors