Really, the season couldn't have started much worse for Frederik Andersen. Although the Toronto Maple Leafs won their first game of the season against the Montreal Canadiens in an overtime thriller, it wasn't because Andersen played that well – actually he played just OK.
Andersen Had Two Poor Games to Start the Season
In that game against the Canadiens, the Maple Leafs managed to come back from 1-0, 3-1 and 4-3 deficits before winning in overtime. Admittedly, Andersen saved his best for the overtime when he made a couple of key saves just before the Maple Leafs' Morgan Rielly scored to end the game.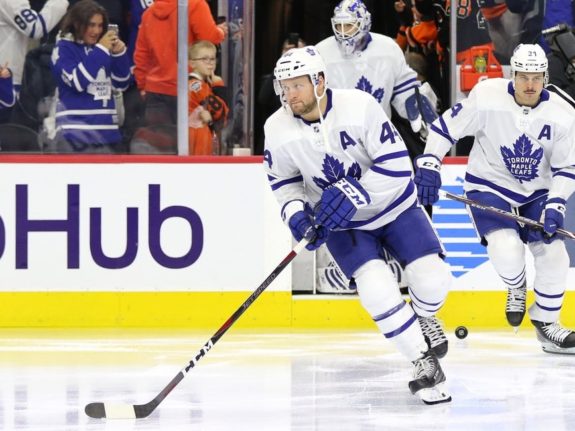 During the second game of the season, the Maple Leafs lost to the Ottawa Senators. Andersen didn't play well in the net, especially during the first two periods of the game. Again he did made some key saves during the third period, but by that time the game was already over.
Related: Maple Leafs News & Rumors: Further Thoughts About the Andersen Trade
The veteran Dane had given up nine goals during his first two starts of the season, and things didn't look well. In fact, based upon Andersen's first two starts of the season, his job security was waning.
Jack Campbell's Good Start Shows He's Capable
When Maple Leafs backup goalie Jack Campbell started during the back-to-back and beat the Senators, it was good news for the team but not for Andersen. The combination of Andersen's two poor starts and Campbell's solid play against the Senators was the cause for some head-scratching in Toronto.
However, head coach Sheldon Keefe was clear that Andersen was his starter – so start he did. During that game, things started to turn around. There's no doubt Andersen took a step in the right direction against the Winnipeg Jets last Monday night. Andersen stopped 27 shots in a 3-1 win over the Jets. It was clearly his best performance of the season after letting in nine goals in his first two games.
Although Winnipeg was playing without the recently-departed Patrik Laine, the team still iced a strong group of NHL forwards that included Mark Scheifele, Blake Wheeler, and Kyle Connor. But, of that group, only Connor could score – and that was the Jets' only goal. Andersen stopped everything else he faced.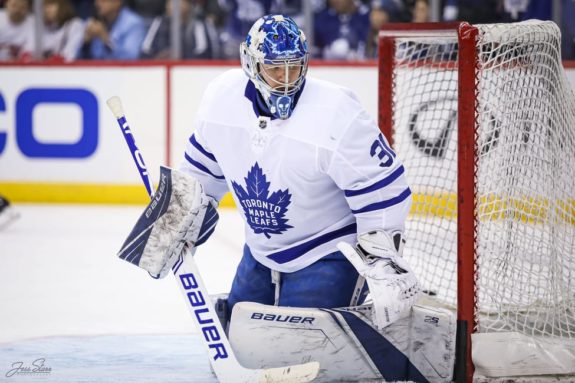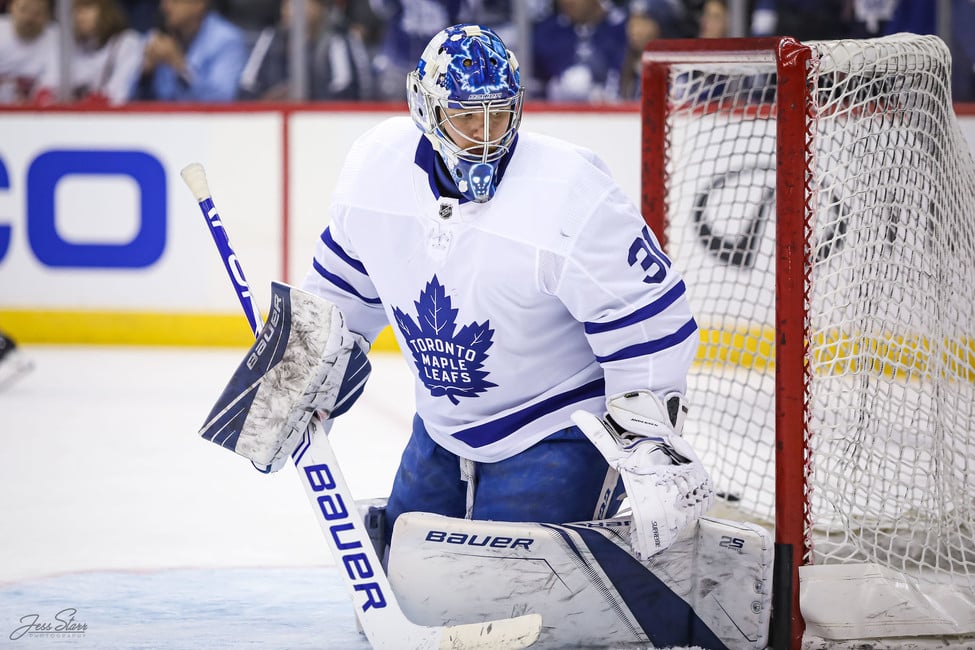 After his first two games, Andersen's record was a goals-against-average of 4.47 and a save percentage of .839. By the end of game three, he'd improved that average to a goals-against-average of 3.33. That's tons better, but still not that great yet on the season.
Andersen Played Well Enough Against the Oilers, But Didn't Win
On Wednesday night, playing his fourth game of the season, Andersen faced the offensively-minded Edmonton Oilers. It was a surprisingly defensive game, and the Oilers employed a defensive mindset that's usually lacking from their game. Andersen allowed two goals on 21 shots and the Maple Leafs lost 3-1 to the Oilers. 
Andersen played quite well but was stymied by a Maple Leafs' offense that couldn't find the score sheet. Andersen's record moved to 2-2-0 record with a 3.01 goals-against average and .886 save percentage.
When the Maple Leafs met Edmonton the second time in a row on Friday, it was no surprise that head coach Sheldon Keefe started Andersen once again. In a big game, both Andersen and the team came through and Toronto won 4-2. When Andersen started that game, he sported a goals-against-average of 3.01 and an .886 save percentage. When he finished the game, his goals-against-average had improved to 2.81 and his save percentage to .898.
Andersen's Game Is Coming Around
Andersen's game is coming around. He hasn't allowed more than two goals during his last three starts. Last Friday night, he was named the game's first star after stopping 30 of 32 shots. It was a nice return performance after losing to these same Oilers on Wednesday. In fact, both Oilers' goals were all but unstoppable.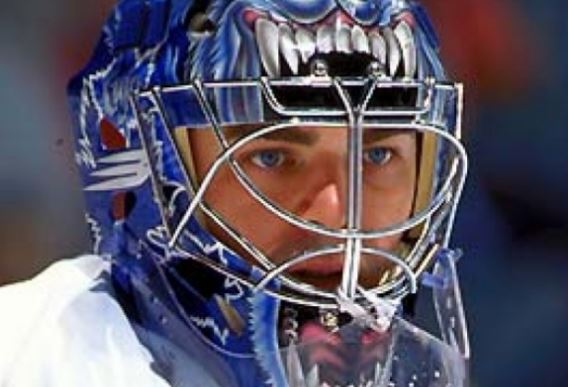 In that victory, Andersen hit a milestone by winning his 139th game in a Maple Leafs uniform. By doing so, he passed Curtis Joseph (Cujo) for all-time goalie wins as a Maple Leafs player. He now ranks fourth in wins after Turk Broda (with 304 wins), Johnny Bower (with 219 wins), and Felix Potvin (with 160 wins). Can he win 22 more games this season to beat Potvin?
Related: Six Add Scoring Depth, Leadership with Signing of Fluke
Is Andersen Up to the Task Against the Calgary Flames?
This afternoon the Maple Leafs take on the Flames in Calgary. Both teams are playing well early in the season. So far, after six games Toronto has a record of 4-2. Oddly, the Flames have only played three games and have yet to lose in regulation: they sport a 2-0-1 record. The Flames have been led by goalie Jacob Markstrom, whose play since signing from the Vancouver Canucks has been solid in net.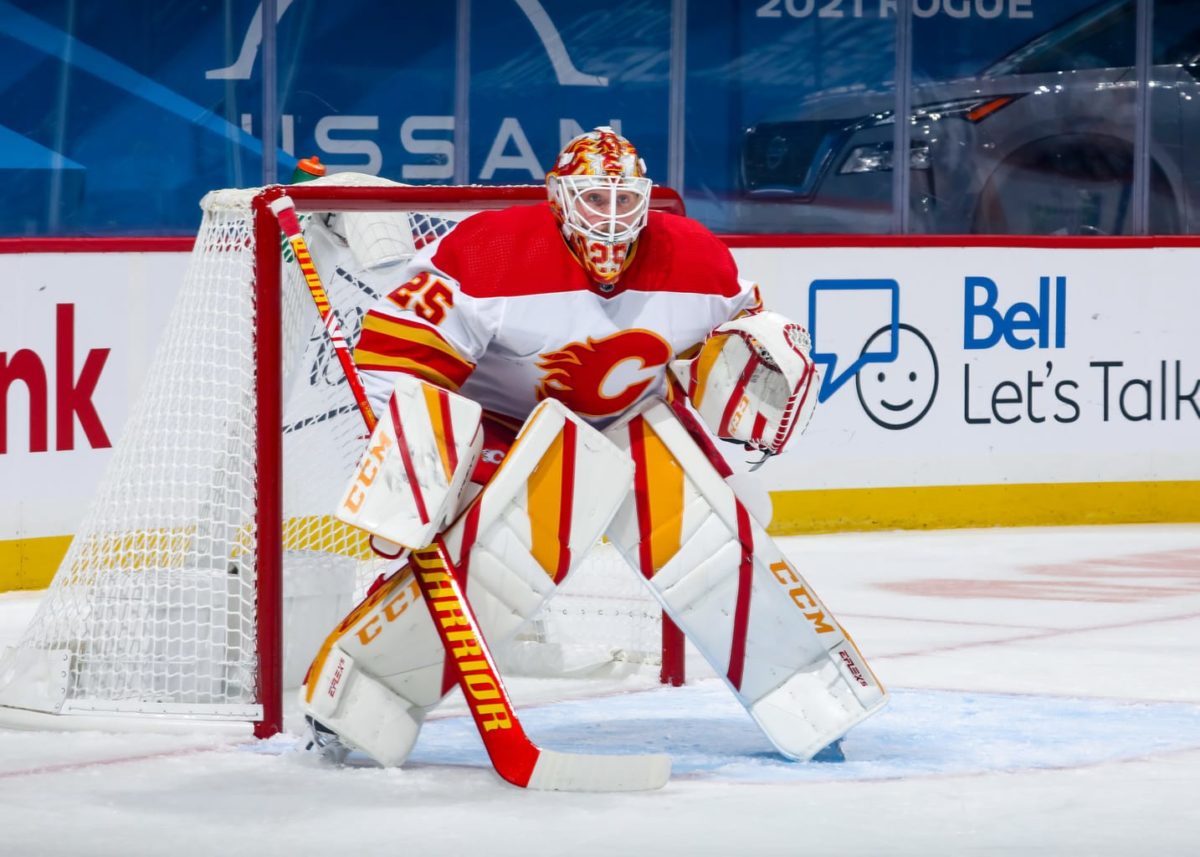 There are a number of questions heading into this game. First, can the Maple Leafs solve Markstrom enough to claim a victory? Second, what's the status of Auston Matthews who has been listed as day-to-day? Third, if Matthews can't play, can the team continue to play the same solid defense it has played over the last few games? Finally, will today's game be another positive step by Andersen towards finding his game?
Andersen's Praising His Team's Defensive Play
In speaking about how that team defense played against the Oilers, Andersen had this to say: "I think it's a good sign in seeing how much pride guys take in the defensive role and especially when you face two of the better players in the league (Connor McDavid and Leon Draisaitl). It's obviously a great task and it's been great to see the team respond and really take that role seriously and not give them anything for free."
Related: Maple Leafs' Matthews & Tavares Call Out Team: No Response & No Gas
It sounds as if Andersen is anticipating and even encouraging more of the same kind of defensive play against the Flames. It should be a good game, and Maple Leafs fans have to hope it's one step closer to Andersen to finding his game.
---
---