After waiting over 300 days for the NWHL to return, fans were treated to a trio of great games as the league kicked off its 2021 season in Lake Placid on Jan. 23. The Goaltenders were the stars of the day in all three games and the six starters combined to allow a mere seven goals on the day. 
With the schedule compressed into a two-week timeframe, there will be plenty of back-to-backs to go around, and having trust in both goalies will be paramount for the coaching staff of the six teams.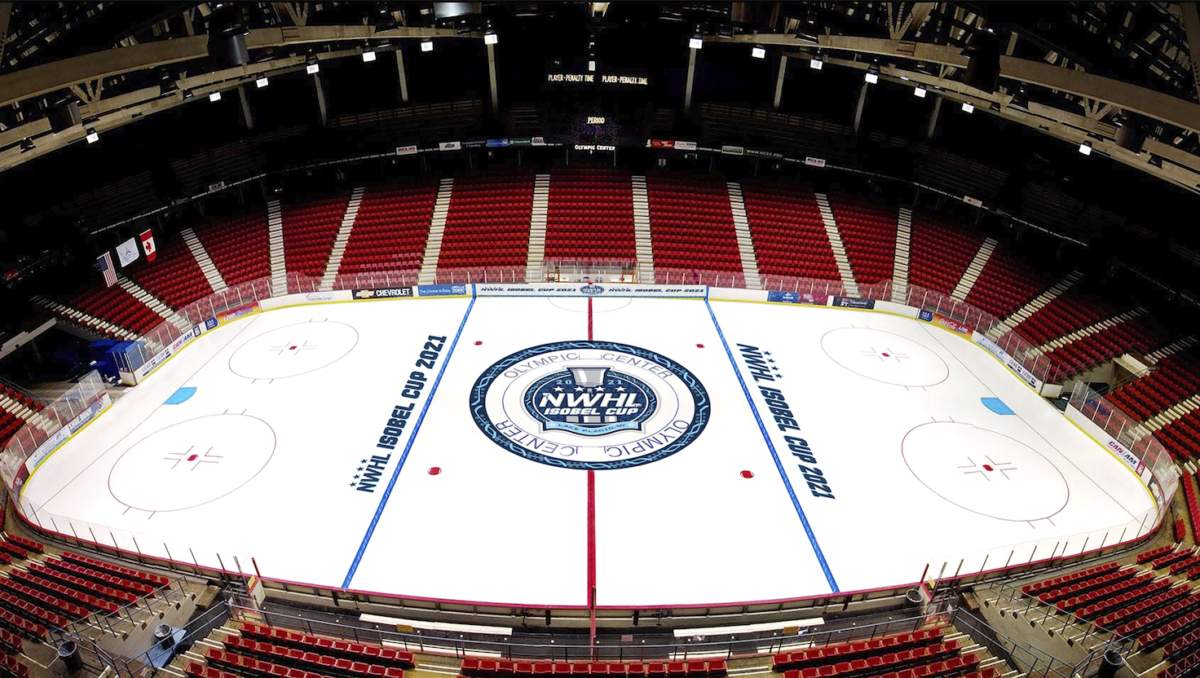 There were some pretty fabulous debuts too, as a new crop of NWHL players joined the league and immediately had an impact on their teams. We saw a shutout in the opening game of the day, a matchup of the previous season's two top teams in the middle game, and we needed a shootout to determine the winner of the day's final game.
A Day of Firsts
Day one of the 2021 NWHL season started with the debut of the league's newest team, the Toronto Six. They will have to wait to score the first goal in franchise history though, after losing 3-0. Sonjia Shelly turned aside all 40 shots she faced in her debut for the Metropolitan Riveters for her first career NWHL win and shutout. Shelly went winless over 13 appearances for Connecticut last season.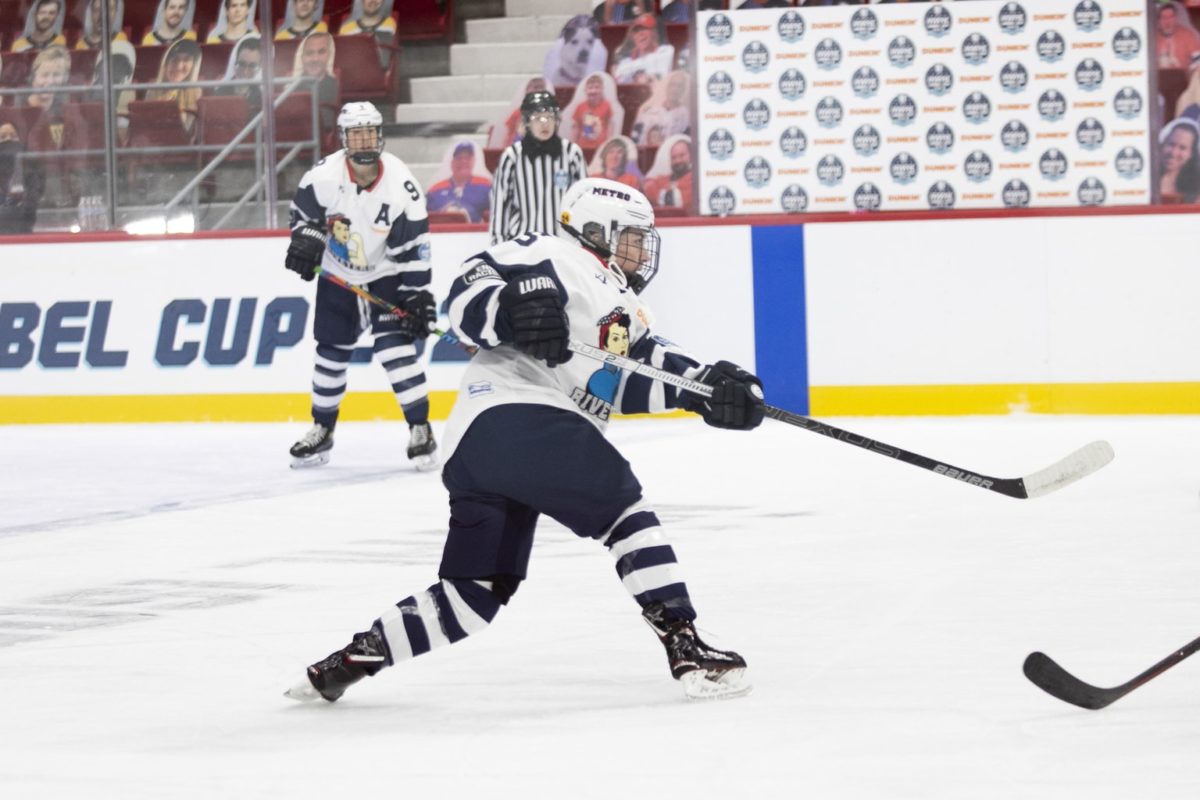 Rivs defender Leila Kilduff scored the first goal of the 2021 NWHL season and she only waited 65 seconds to do it. She also scored at the tail-end of the opening period for her first career two-goal game as a pro. Kelly Babstock had the primary assist on both of Kilduff's goals, her first two points as a Riveter, and Emily Janiga put her first goal as a Riveter into an empty net late in the third period.
In the second game of the day, the Minnesota Whitecaps edged the Boston Pride 2-1 in a matchup of last season's two top teams. Boston took a lead late in the first period, but Minnesota responded with their own goal 63 seconds later to even the game.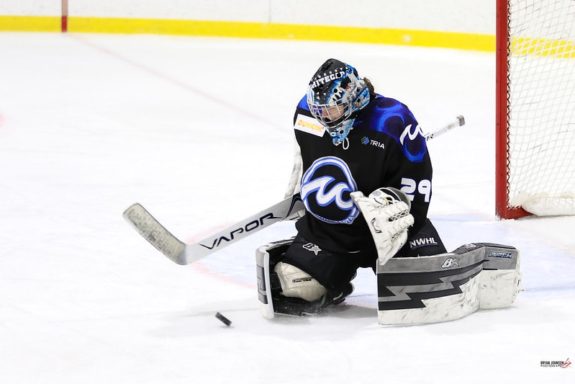 In the second period, it was Whitecaps captain, and hockey legend, Winny Brodt Brown who scored her first career NWHL goal with what ended up being the eventual game-winning goal. For the second season in a row, the Pride suffered their first loss at the hands of the Whitecaps. Brodt Brown, at 43-years-old, is the oldest player to score in an NWHL game.
In the nightcap, NWHL fans were treated to a duel between two goaltenders making their pro debuts. Carly Jackson of the Buffalo Beauts and Abbie Ives of Connecticut Whale battled each other save-for-save and when 65 minutes of gameplay wasn't enough the game had to be settled in the shootout. Ives came out on top with her first career win because Jackson surrendered the lone goal among the six combined shooters they faced, but Jackson had the larger workload – making 43 saves to Ives' 24 stops.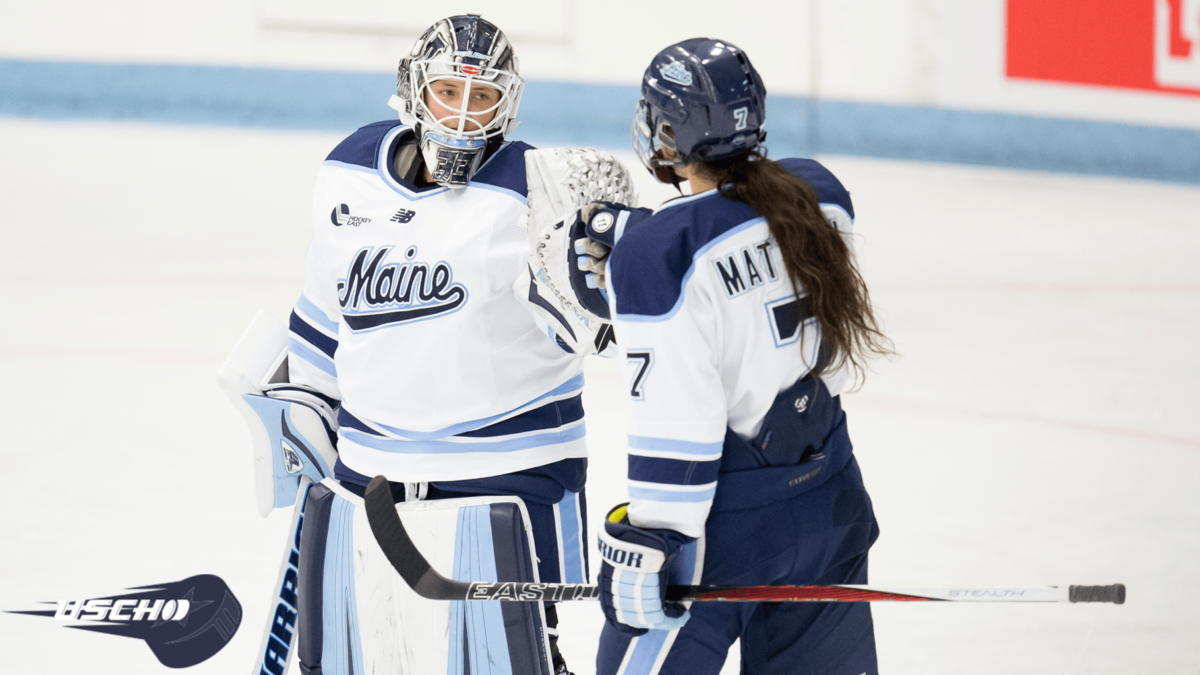 Rookie and second overall draft pick (2020) Kayla Friesen netted the first goal of her NWHL career to give the Whale the lead early in the second period. Buffalo defender Alyson Matteau picked up her first career assist/point when she set up a power-play goal by Kristin Lewicki to tie the game early in the third period.
All in all, 47 players made their NWHL debuts on the first day to ever feature three league games in one day.
Gaga for Goalies
The six goalies combined to allow just seven goals on a total of 182 shots. Toronto's Elaine Chuli and Boston's Lovisa Selander were the only ones to give up more than one goal, each letting two slip past them. Minnesota's Amanda Leveille picked up her 43rd career NWHL win, the most all-time in league history.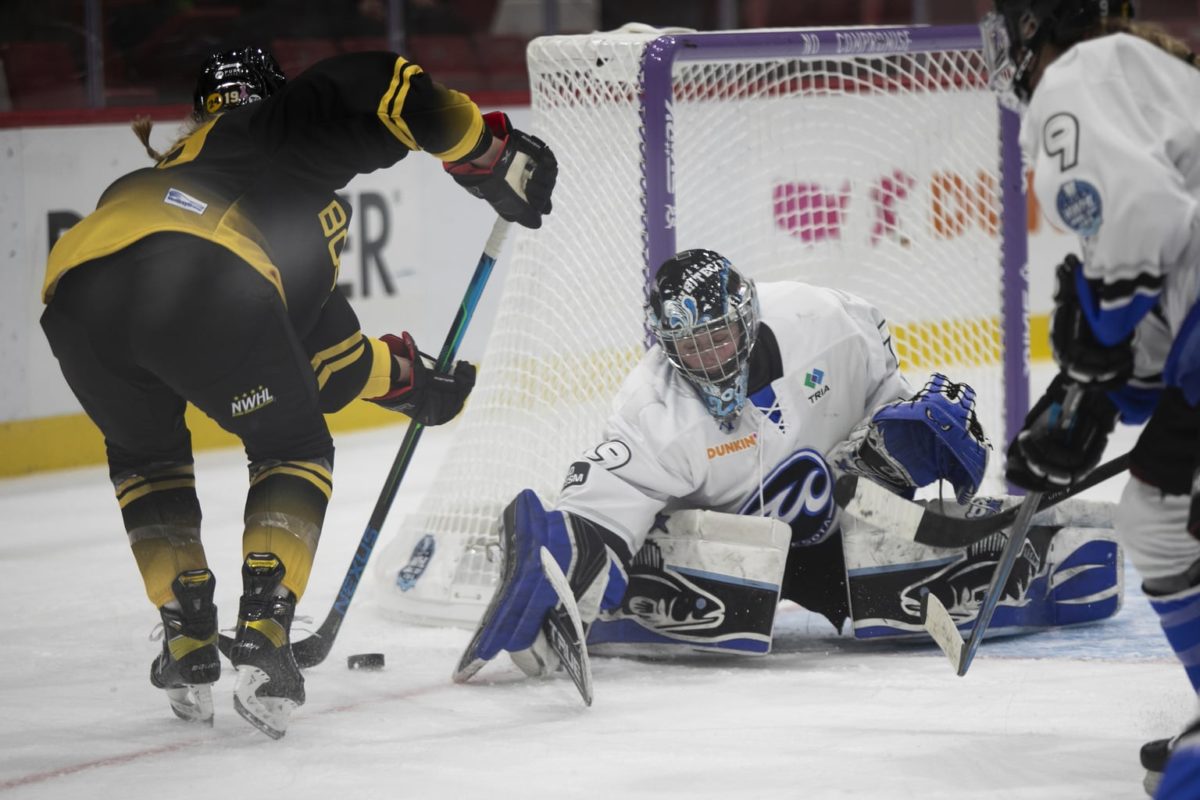 All of the goalies looked like they were a slight step ahead of the skaters/shooters. As our friend and Leveille's goaltending partner for the Whitecaps Allie Morse pointed out: there was 'lots of time for goalie sessions in the last 300 or so days'.  
Jackson had the best day of all the netminders, and her 43-save performance should alleviate any fears that Beauts' fans had after seeing so many goalies come and go over the past two seasons. Truly a legendary performance, and a shame that she gets saddled with the shootout loss. But what a duel between her and Ives; most fans probably expected that from Leveille and Selander in the middle game.
Quotes of the Day
"After that first goal, you could see that weight falling off of our players' shoulders. That was a game-changer." – Riveters head coach Ivo Mocek.
"She made such important plays, maybe ones that people didn't even notice. But with her energy and work ethic, she makes some game-changing plays during the game. I couldn't be happier with her." – Mocek on Kelly Babstock's first game as a Riveter.
"It was amazing. To come from not playing for almost a year and scoring two goals (today), it was good. – Leila Kilduff on her two-goal performance.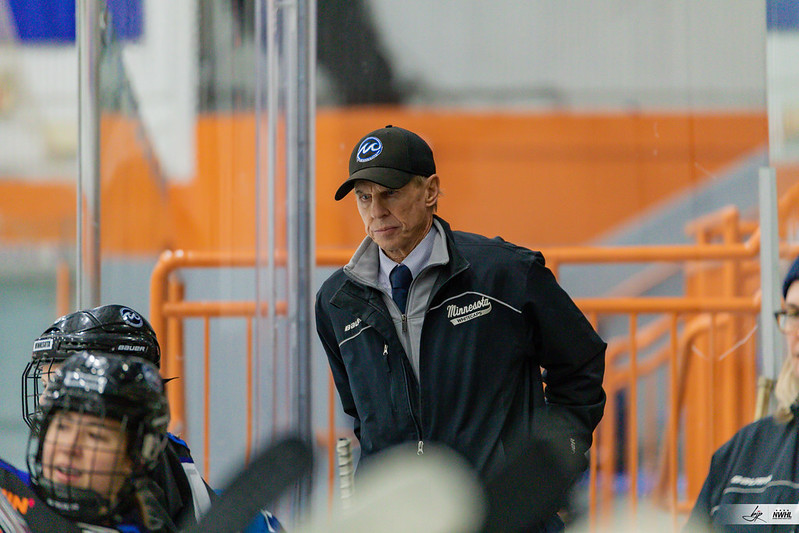 "Today was probably the best we've played in the last two or three years, as far as killing penalties." – Whitecaps head coach Jack Brodt.
"I'm so grateful to play for the Whitecaps, to have the opportunity to play in this bubble. From start to finish it was a great game to be a part of. Bonus: we came away with the win." – Whitecaps goalie Amanda Leveille.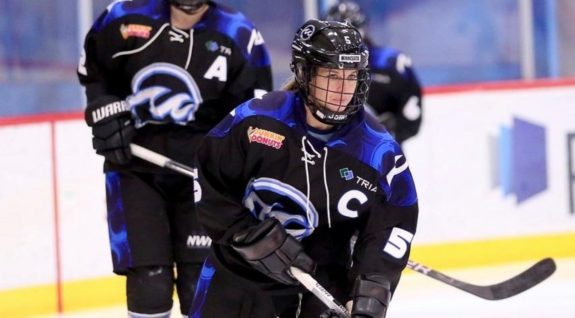 "I actually didn't even know she scored the goal until the game was over. I missed it! I can't believe I missed that, I'll have to go back and watch it." – Leveille on Whitecaps teammate Winny Brodt Brown's first NWHL goal.
"We've been practicing against each other for four months. So I think they are really sick and tired of listening to me, listening to Rhonda. It allowed them to go out there and do something on their own and not have to worry about what the coaches were saying. – Whitecaps head coach Jack Brodt.
"I think we have a fantastic team and a little adversity never hurt anyone. I am extremely confident in my team and if we keep playing the way we are playing, we'll be fine." – Pride head coach Paul Mara.
"Everything." – Mara on what wasn't working for the Pride on the power play.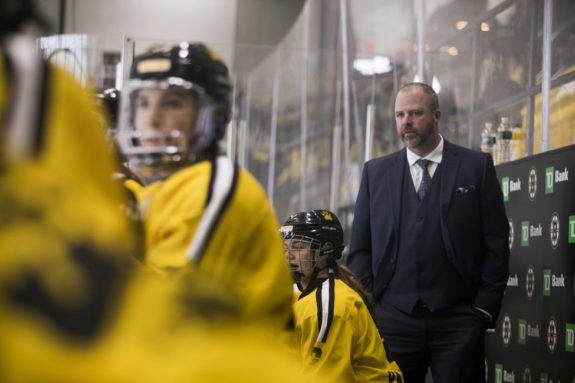 "Coming into this season, the last four months in practice she has been unbelievable for us. She can skate like the wind and she's very skilled. We rely a lot on her and she'll keep getting big minutes for us. Jenna has stepped up. Its tough to lose Lexi (Bender), who was a leader on and off the ice. She's hard to replace, but Jenna has stepped up in that role." – Coach Paul Mara on the development of Pride defender Jenna Rheault.
Related: Jenna Rheault's Season in Review
"To be blunt, if Leveille is not in the net I think it's a 5-2 or 6-2 game for us. Sometimes we're snakebitten, gripping our sticks too tight. Everyone thinks we're coming up here and winning the Isobel Cup. We have to actually play. Yeah, we might be the favorite but everyone has to play. It looks like they won the Isobel Cup tonight, they were so excited to beat us, and that's fine. I don't think Minnesota wants to play us again, I'll tell you that much." – Pride head coach Paul Mara.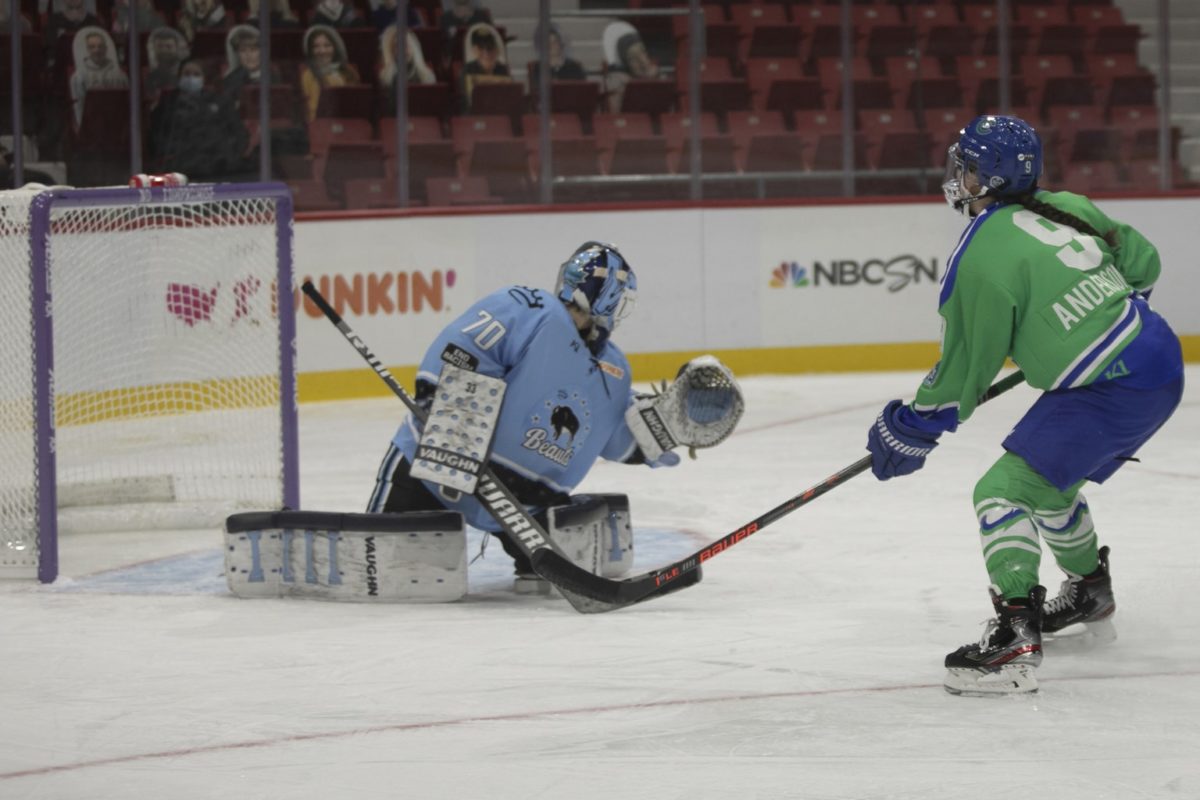 "I just wish the game could have kept going until we scored. We have to go back to the drawing board, make some adjustments, and come back stronger tomorrow. – Beauts goaltender Carly Jackson.
"We are going to be better. We are going to finish those opportunities in the upcoming games." – Beauts head coach Pete Perram.
"We have more points than Boston, as it stands right now. – Perram looks ahead to Buffalo's next opponent.
My 3-Stars of the Day
1) Sonjia Shelly (Rivs) had a 40-save shutout to kick off the day and was despite the team's offensive performers she was the best player in the game.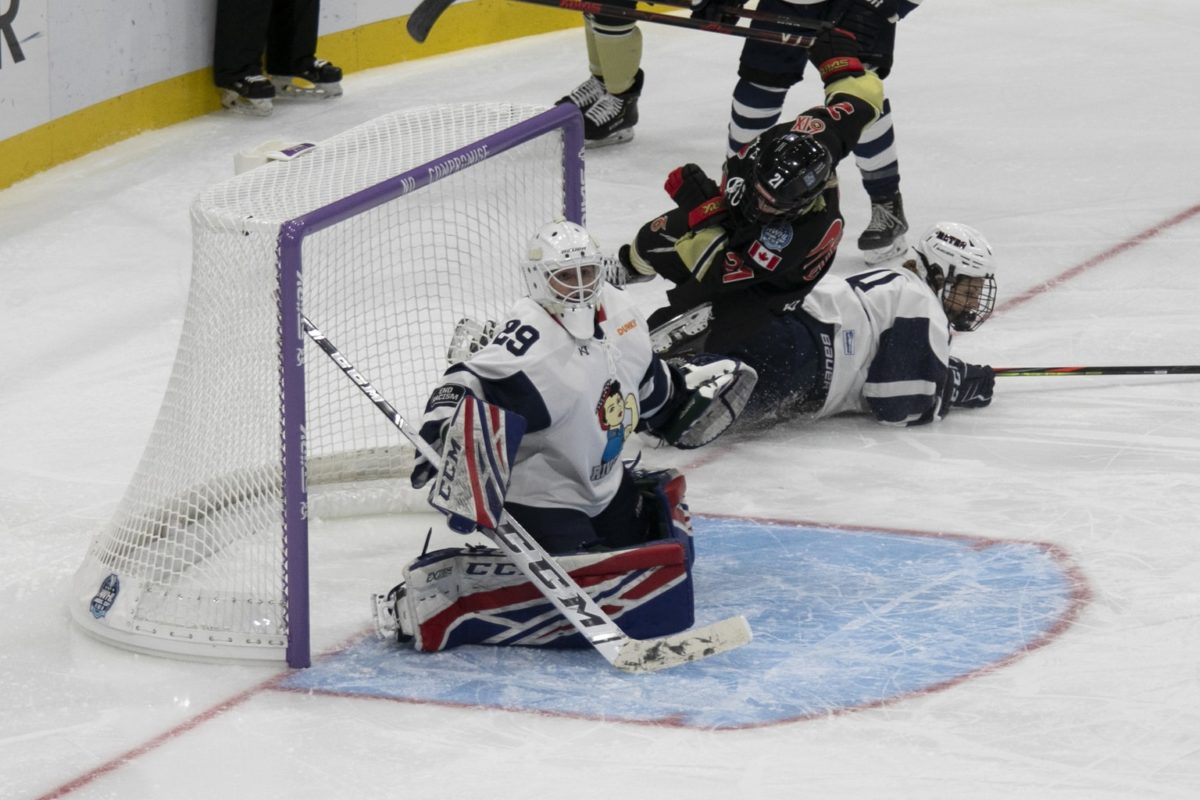 2) Carly Jackson (Beauts) had one of the best NWHL debuts in recent memory. The third overall pick in the 2020 Draft showed just why she was selected so high. The wins will come.
3) Kayla Friesen (Whale) had a great debut and was her team's most lethal offensive threat throughout the night. In addition to the goal she won 17-of-24 face-offs, had two takeaways, blocked a shot and had five shots on goal.