In this post about Toronto Maple Leafs News, I want to focus on Maple Leafs' history. Two events – two different kinds of releases – occurred this week that invite Toronto fans to reconsider the long and storied history of their beloved team.
Related: Maple Leafs Radical Trade Rumors: Nylander, Ekblad, Nurse & Subban
First, after months of teasing, the Adidas sports company released their new designs for what are called reverse retro uniforms. Second, the great Maple Leafs player and new author #22 Rick Vaive just released his book titled Catch 22: My Battles, In Hockey and Life.
Although both these events are different, they invite us to recall parts of the Maple Leafs' history.
Item One: Reverse Retro Uniforms
In a recent post, I noted that the Maple Leafs iconic maple leaf logo was named the third best team logo in the NHL. That's great; however, it also undoubtedly causes a problem in regard to any new design that is created. The logo itself is so classic that it's hard to tweak it without messing with the storied team tradition.
Ergo, anything that re-shapes that logo would likely fly in the face of the fans of a team that traces its roots far back into the Original 6. As a result, it's easier to adapt newer team's logo designs such as the Vegas Golden Knights, where there's much less tradition to work around.
The reviews I read of the Maple Leafs logo are less than positive. Most reviewers simply didn't like the new reverse retro design. Given differences in taste and the fact that we're talking about the Maple Leafs, having fans upset about something isn't surprising.
Related: 1971-72 New York Rangers: "We Did It All Except Win"
But let me assess some of the choices the uniform designers made. Adidas, the company that designed and produced the "reverse retro" jerseys, announced that the design of "The Maple Leafs jersey straddles two seasons with the logo from the 1969-70 jersey and the striping from the 1970-71 jersey. The gray is a nod to the silver that was featured in the Maple Leafs' Centennial Classic jersey in 2017."
I get the logic, but I also have two thoughts about the "logical" choices the jersey designers made. Choosing a Maple Leafs logo that carries fans back to 1967, which as every Maple Leafs fan knows was the last time Toronto won the Stanley Cup, is a two-edged sword.
First, it's a reminder of a great time in Maple Leafs history. Second, it's also a reminder that 1967 was a long time ago and there hasn't been much success to write home about since then – which goes back now 53 years. Love it or hate it, but there's likely no safe neutral with that choice.
Perhaps a poorer decision was choosing elements of jerseys from the space of time of the late 1960s. That choice seems less than wise. On the plus side, "the Reverse Retro combines the distinct crest and the shoulder stripes that started to appear in the late 60's and early 70's. Names like Keon, Bower, Ellis, and Horton graced the sweaters of this memorable era in Toronto Maple Leafs history. A remix of the club's storied history with its present and future."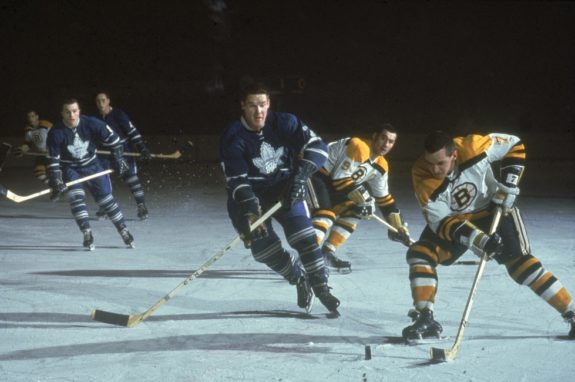 Perhaps there was no middle ground; however, for as positive as linking the jerseys to names like Dave Keon, Johnny Bower, Ron Ellis, and Tim Horton was, linking them to the dark night of the Maple Leafs soul that owner Harold Ballard inflicted on Maple Leafs fans was simply and overwhelmingly a bad choice. Ballard, as Maple Leafs fans know too well, basically stripped the team of its talent assets simply because he was so cheap that he shipped out the team's veteran players or exposed them to NHL expansion drafts.
For a solid review of the new reverse retro jerseys, my The Hockey Writers' colleague Kevin Armstrong has done a great review of them. It's worth a read in the Related link below.
Item Two: Rick Vaive Shares Life on the Maple Leafs
Earlier today, Sportsnet's Luke Fox published a great interview with Rick Vaive. Vaive was the first and most frequent (having hit the 50-goal mark three times) member of the Maple Leafs 50-goal club. During that interview, Fox spoke to the 61-year-old Vaive about a variety of topics all of which should be interesting to Maple Leafs fans.
The occasion of the interview was Vaive's new book titled Catch 22: My Battles, In Hockey and Life, which was just released. The book is advertised as "the untold story of a Toronto Maple Leafs legend," and the title refers to the fact that Vaive wore #22 when he played for the Maple Leafs.
For Maple Leafs fans, Fox's entire article is worth reading. Here I'll share only a small part of the article.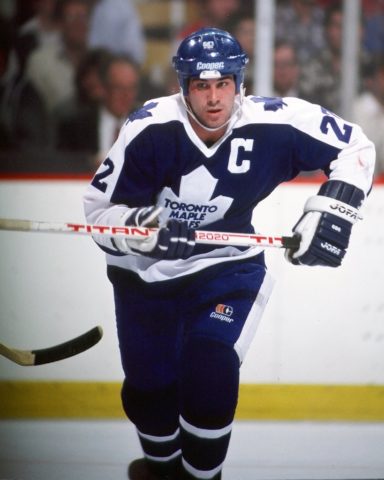 First, Fox asked Vaive about the three straight seasons in which he scored 50 goals or more (1981-82 – 54 goals; 1982-83 – 51 goals; and 1983-84 – 52 goals). In his book, Vaive expressed his lack of joy playing with a bad team – even if he experienced individual success.
Vaive shared: "I wish we could've been more productive as a team. Everything around the 50-goal seasons would have been a heck of a lot more enjoyable."
He then hinted at some reasons why highly-successful NHL players such as Joe Thornton, Jason Spezza, and Wayne Simmonds have signed on with the Maple Leafs for a chance to win the Stanley Cup: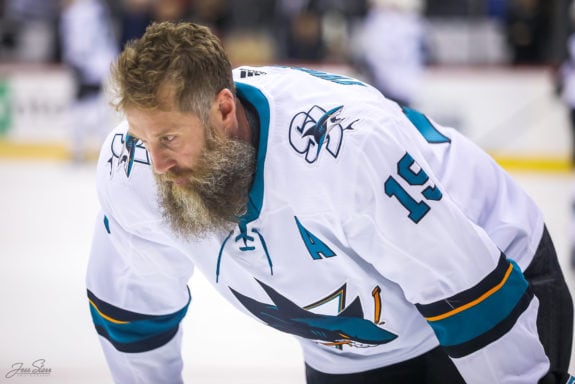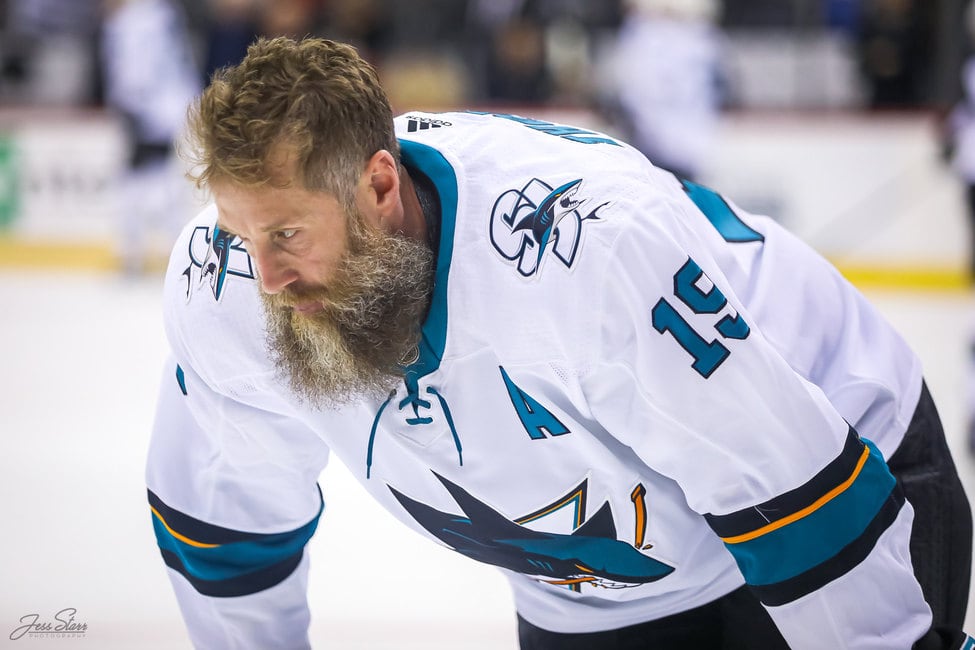 "That you are playing in the National Hockey League and playing for the Toronto Maple Leafs and you're [putting up points] and you're the captain, yes, that's all great. But winning is what you play for. You play for winning a Stanley Cup. That's your dream when you're a kid. Under different circumstances with the guys we had, things could have been different. I'm not saying we would've won a Stanley Cup, but we might have."
Then he gave reasons why the team did so poorly: "We had an owner who … was cheap. We were probably underpaid compared to the [talented] players on other NHL teams. He wouldn't pay for a good general manager who could make that move when you needed it at the deadline. He wouldn't pay for good coaching … We were just starting to get good in 1985-86. Dan Maloney was our coach. We had a good playoff and got to the second round. And then they wouldn't give him any more than a one-year contract, so he left and went to Winnipeg. The whole thing was a mess because of one individual, and that was Harold Ballard."
Vaive then shared reasons he believed young players' developments were set back by team actions, which perhaps speaks to some reasons there seems to be no hurry to push Rasmus Sandin and Timothy Liljegren into the Maple Leafs lineup this season. He noted, "We had some good players, and that's the sad part about it. We drafted pretty well. They made mistakes by bringing a lot of guys up to the NHL way too early, and some didn't last very long. We suffered through those times."
For me, although Vaive's thoughts come from almost 40 years ago, they offer insight into why the Maple Leafs have made some of the decisions they've made over this past season.
What's Next for the Maple Leafs?
All this talk in today's post about Maple Leafs history reminds me of how storied this great Original 6 franchise is. The team's history is so diverse, with incredible highs and horrible lows. I can see why the fan base for this team seems to sometimes lose patience (but never hope) with the team.
Related: Maple Leafs News & Rumors: Chara, Barabanov & Team Leadership
As a relatively new hockey writer who's covered this team for just over two years now, there seems to be a certain loving cynicism that comes with being a Maple Leafs fan. Too many seasons of having one's sports heart broken by bad luck or, worse yet, organizational stupidity.
Perhaps that's why with the 2020-21 iteration of the team, one senses a certain hope and desire to get the season started. Me, too.
---
---