The Toronto Maple Leafs are almost through their first couple weeks of the 2017-18 season and The Hockey Writers' round table is back at it.
With an impressive 3-1-0 start to the season, there are a lot of discussion topics that we would like to get to, but for this edition of the round table, I'm joined by Anthony Fusco, Brett Slawson and Branden Poelzer to discuss the Leafs' fourth-line center job and what surprises came out of camp to start the year.
With that in mind, here's what the round table had to say about this week's topics.
With Moore and Fehr the favourites to stick as the platoon for fourth line center job, who will take the reins? Will we see Miro Aaltonen in 2017-18?
Forbes: When it comes to seeing some of the younger players as the season progresses, I don't think there's any doubt that we'll get a glimpse of these kids. Whether it be Aaltonen, Kapanen or Dermott, there is a good chance they will don the Maple Leaf for the big club at some point this season. It'll take an injury or a trade to make it happen, but it's certainly not farfetched.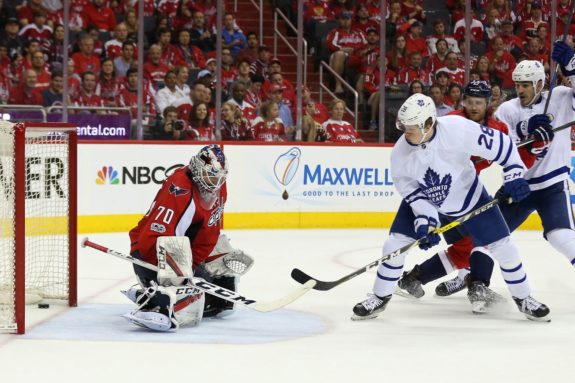 As for the fourth-line center spot, it has been a platoon role so far and it seems as though Fehr is coming out on top. While both players offer a veteran presence within the lineup, Fehr tends to carry a tad more offensive upside than Moore – though their numbers this season would prove otherwise.
As it stands right now, Moore has two goals to Fehr's zero. His face-off winning percentage is 68 percent while Fehr has won just 51.9 percent of his draws. Sure, we're only five games in and I think Mike Babcock will continue to platoon the two until someone puts together consistent outings. That said, I have a feeling that Moore will win the job. He's shown a little more tenacity and net-front presence which led to his two goals for the surging Leafs.
Fusco: The job is Fehr's, at least to start the season. He's a veteran presence who will be a nice anchor for the Leafs fourth line. He performed well in the preseason and it's nice to see him get rewarded.
I do think that we will see Aaltonen somewhere in 2017-18. The talented Finn will get some solid minutes with the Marlies, but will be one of the first forwards called up in the event of an injury.
Slawson: I have no doubt that we will see Aaltonen this season. At 24 years of age, Aaltonen already has plenty of professional experience dating back to this days in the Kontinental Hockey League and Liiga. Further, as a proven offensive threat, Aaltonen would add tremendous scoring depth to Toronto's roster – if used appropriately within the lineup, that is.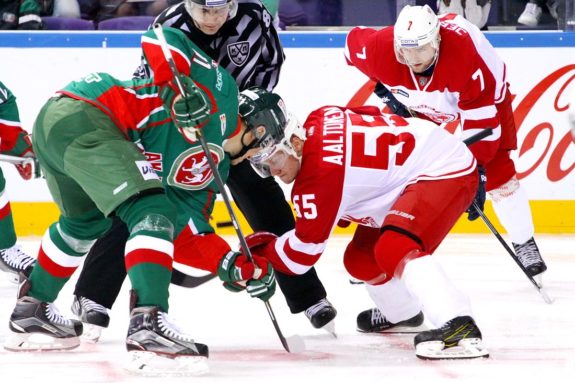 With that being said, Aaltonen would surely be more effective skating in a top-six role rather than as the Leafs' fourth-line center. Given the team's crowded roster and the immense internal competition for playing time, the Leafs' decision to send Aaltonen to the AHL was disappointing yet ultimately understandable.
So, who will take the reins as Toronto's fourth-line center? In my eyes, it will be none other than Fehr. While Moore remains an excellent face-off artist and leader, Fear brings similar abilities to the ice alongside greater offensive potency and consistency.
Poelzer: I would have to give that to Fehr, but that could simply be a matter of Fear knowing Babcock's system a little better than Moore. For the season opener against the Jets, Fehr was penciled in as the fourth line center, but that spot isn't set in stone for the year. Fehr is probably on a short leash, meaning Moore could step into the lineup often.
The battle is far from over, but I don't believe Moore was brought in to sit in the press box. Later on in the year, if an injury occurs, I could see Aaltonen stepping into the lineup, or even if management feels the need to shake things up.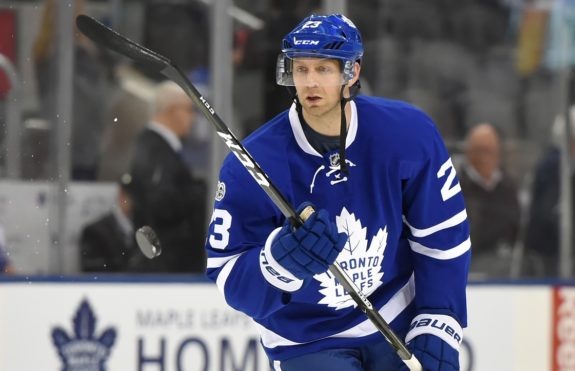 I was really impressed with Aaltonen's ability in training camp and preseason. The fact that he was given an equal opportunity as two reliable veterans to win over the coach speaks wonders as to how good he is. Before those last round of cuts and the final preseason game, I was convinced Aaltonen had stolen a roster spot, but once again a business decision had to be made. Aaltonen doesn't require waivers, therefore it makes more sense to send him down when the roster is already at its maximum capacity and he could continue developing with the Marlies.
Who were your biggest surprise cuts from camp? Any surprises that made the team?
Forbes: There weren't any real surprises either way for me. Sure, I would've liked to have seen Kapanen make the cut following his impressive play in the Leafs first-round playoff series last season, but it was a numbers game and he was the easiest player to send down. Hence the battle that is going on for the fourth-line center position.
On the back end, it's really no surprise that one of Borgman and Rosen made the team. The biggest surprise might be the fact that both of them cracked the big club's roster. That being said, I think we're getting a taste of what the full-time roster is going to look like. It seems that Connor Carrick has won his job on the third pairing and that Borgman is making a case to maintain a spot alongside him. Rosen seems to be the odd man out and might only check in if there's an injury or some disappointment stemming from the play of another Leafs' blueliner.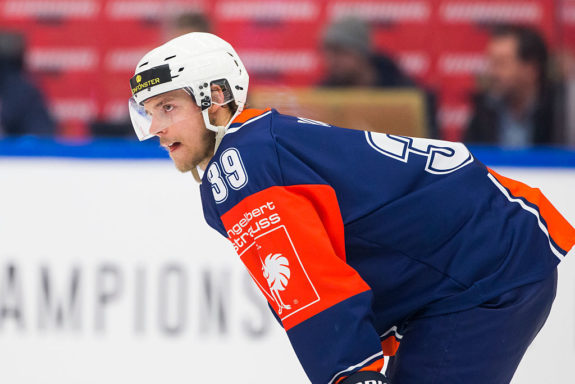 Fusco: The biggest one for me was Calle Rosen. I thought that the Swedish defensemen played well and had the inside track on a job. That being said, Andreas Borgman also looked good and brings a physical element, something Babcock appreciates. Good to see one of the Swedes make the team right off the hop.
It wasn't a big surprise, but Travis Dermott and Kasper Kapanen were sent to the Marlies. They were both victims of the numbers game, but I believe both will see time in the NHL this season. Depth is a wonderful thing to have and the Leafs will utilize it well throughout the year.
Slawson: In terms of cuts, none were overly surprising.
While Kapanen and Aaltonen surely deserved to crack the Leafs' lineup, the team's crowded roster made such impossible, as neither youngster was truly provided with an opportunity to seize. While both will surely see time at the NHL level with Toronto this coming season, their absences from the opening night roster were certainly noticeable.
With regards to those who made the team, once again there were no massive surprises.
Icing relatively the same roster as they did in 2016-17, the Leafs' biggest surprise was that of Borgman, who fended off the likes of Polak and Rosen in order to crack the opening night lineup. A physically imposing defender whose game is based upon stability in the defensive zone, Borgman's reliable play on the blue line made him a safe bet for Babcock.
Poelzer: I think that Rosen was a bit of a surprise, but not really when you look at the depth they're starting to form on the blue line. Rosen is an extremely mobile defenceman – a common theme amongst most team's defensive groups.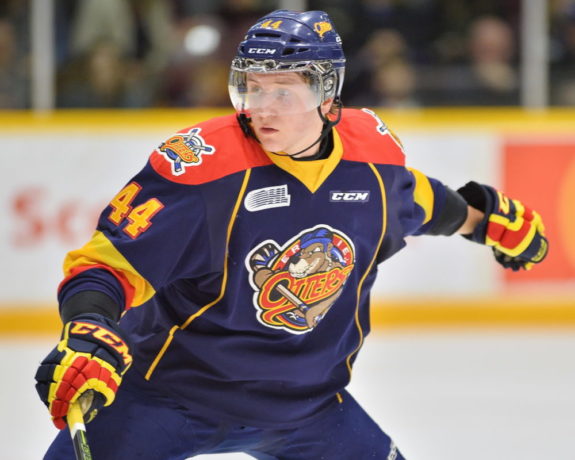 I think I am more surprised with the impact of the Swedish signings on Dermott. I really believed this was Dermott's time to become a regular NHL player, I did not think that these two Swedish rookies would be able to storm into training camp and take an NHL spot from Dermott. Not only that, but you can no longer confidently say that Dermott is the Maple Leafs' most promising defensive prospect. Babcock raved about the mobility of Rosen for a reason.
I was surprised with Borgman making the team, mainly because I thought Dermott was taking that position. However, things change when talent is brought in and Borgman's resume speaks for itself. He won the SHL's rookie of the year last season, after scoring 15 points in 45 games during the regular season and added an additional 10 points in 14 playoff games en route to winning the SHL Championship. On top of his offensive resume, Borgman can play with a mean streak, as we saw with his hit on DeBrincat, and often out-muscles opponents in puck battles which is a good addition to a third defensive pairing.
The Leafs are 4-1-0 in their first five games and things are looking good for the young squad. The additions of Moore, Marleau, Borgman and Rosen have paid off so far to start the season and the future of the club continues to look bright with even more prospects sitting in the minor leagues waiting for their big-league opportunity.
You can bet that some of them will make their NHL debuts this season and will certainly become topics of discussion for THW's Maple Leafs Round Table down the road. Until then, if you have anything you'd like us to discuss, be sure to leave your comments and questions for members of the round table.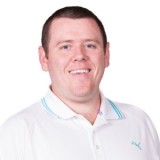 Andrew is in his 8th year reporting for The Hockey Writers covering the Toronto Maple Leafs. He began his broadcasting with CBC's Hockey Night in Canada team as well as being part of their coverage of the 2014 Winter Olympic Games in Sochi. He's the former play-by-play voice of the London Jr. Knights for Rogers TV and currently hosts the Sticks in the 6ix podcast. You can follow him on Twitter at @AndrewGForbes.