Having just come into existence in 2000, the Minnesota Wild don't have a long trade history with the Toronto Maple Leafs – like many other teams we've looked at. On top of that, both clubs are in separate conferences and don't see a whole lot of each other.
While our goal is to look at the five most recent trades between the two teams, it's hard to do when the Wild and Maple Leafs have only engaged in two trades over Minnesota's existence.
With that said, here's a look at the deals they've agreed to over the last 18 years.
Maple Leafs Trade Robbie for Ryan
The most recent trade happened on Jan. 21, 2009, when the Maple Leafs moved forward Robbie Earl in exchange for Ryan Hamilton.
Earl had played just nine games for the Maple Leafs as a 22-year-old in 2007-08 – tallying just one assist and a minus-two rating over that time. Following the trade, Earl jumped into the Wild lineup in 2009-10 playing 32 games for Minnesota that season. He tallied six goals for his new club and finished with a plus-one rating.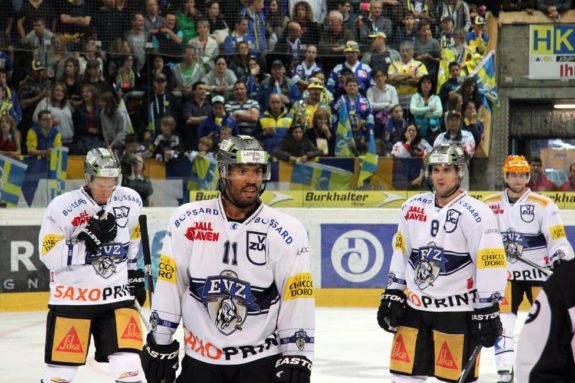 He played another six games with the Wild during the 2010-11 season, but didn't record a single point. From there, he went overseas where he tallied a 50-point season with Salzburg EC in Austria before playing in both Switzerland and Sweden over the last seven seasons.
As for Hamilton, the Maple Leafs were his first taste of NHL action in 2011-12. He played just two games that year tallying one assist for the blue and white. He played another 10 games for the Leafs the following year collecting another two assists, but only averaged just over 11 minutes during his Toronto tenure.
He went on to play two seasons with the Oilers – dressing for just 18 games over that span – before heading back to the Bakersfield Condors of the AHL for the past three seasons.
Maple Leafs' Two-for-One
Prior to that, the only other trade the Maple Leafs and Wild have engaged in came back on June 21, 2003, when the Leafs traded a 2003 third-round pick for a 2003 third-round pick along with a 2003 fourth-round pick.
Related: Maple Leafs' Recent Dealings With the Kings
The Wild used the pick they received (originally a Calgary Flames pick) to take centre Danny Irmen with the 78th overall selection in 2003. Irmen played just two games for the Wild in 2009-10 before bolting overseas where he's had stops in Italy, Austria, Switzerland and Germany.
The Maple Leafs used their picks to select winger Martin Sagat with the 91st overall pick and Konstantin Volkov with the 125th overall pick in the fourth round.
Sagat played two seasons with the AHL Toronto Marlies – collecting 36 points over 131 games – before spending one season in the ECHL with the Elmira Jackals. From there, he went back to the Czech Republic and finished in Denmark in 2015-16.
As for Volkov, he never left Russia. He, most recently, played for Yekaterinburg Automobilist in the KHL where he put up four assists in 28 games for his Russian club.
While there's only two trades to talk about and both quite irrelevant, did either team come away on top? Be sure to share your thoughts in the comments below and tune in next time when we look at the five most recent trades between the bitter rivals – the Maple Leafs and Montreal Canadiens.