They aren't rivals by any means. In fact, considering how often they play, it's hard for the Toronto Maple Leafs and Los Angeles Kings to build any kind of rivalry. That said, the rumour mill has swirled over the past couple years of Drew Doughty coming to Toronto, which he seemingly shut down.
While Doughty to the Maple Leafs is a rumour cooked up by fans, the Maple Leafs and Kings have met at the trade table on a number of occasions. With that, here's a look at the five most recent trades between these two clubs.
From Kings to Kozun
For the most recent trade between the Maple Leafs and Kings, you have to go back to Jan. 22, 2014. That's when the Leafs acquired forward Brandon Kozun in exchange for Andrew Crescenzi.
Related: Maple Leafs' Recent Dealings with the Panthers
Kozun played just 20 games for the Maple Leafs in 2014-15 and collected two goals and four points. From there he's gone on to play with Jokerit Helsinki and Yaroslavl Lokomotiv in the KHL, where's he's tallied 138 points in 170 games over three seasons.
As for Crescenzi, he's spent the majority of the time since the trade in the AHL with the Manchester Monarchs and Ontario Reign. That said, he was finally called up to the big club this past season and played two games for the Kings registering two penalty minutes.
Bringing in Bernier
Before the Kozun trade, the Maple Leafs and Kings engaged in a deal that might be the most relevant between these two clubs in recent memory. On June 23, 2013, the Maple Leafs acquired their eventual starting goaltender in Jonathan Bernier from the Kings. In exchange, they gave up back-up goaltender Ben Scrivens, forward Matt Frattin, a 2015 second-round pick and cash.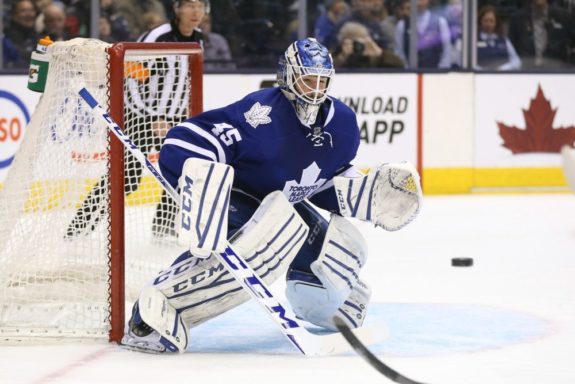 Scrivens played 19 games for the Kings, racking up a record of 7-5-4 with a .931 save percentage and 1.97 goals against average before he was shipped off to the Edmonton Oilers. Frattin played 40 games for the Kings and collected two goals and six points before he was traded to the Blue Jackets and as for the pick, it ended up back in the hands of the Leafs who used it to take defenceman Travis Dermott with the 34th overall selection.
So how did Bernier fair? Well, Bernier had a record of 59-68-17 in 151 games for the Maple Leafs during the regular season with a respectable .915 save percentage and 2.81 goals against average. He had six shutouts over three seasons, but never saw any playoff action in blue and white. He was eventually replaced by Frederik Andersen and moved to the Anaheim Ducks.
Trading Two Thirds
Prior to that, the Maple Leafs traded a 2012 third-round pick to the Kings on June 26, 2010, in exchange for a 2010 third-round pick.
Toronto used the pick in the 2010 draft to take Sondre Olden. Olden went on to play one season with the OHL's Erie Otters in 2011-12 where he had 32 points in 48 games before returning to Sweden and eventually playing in Austria in 2017-18. However, he hasn't cracked an NHL lineup to date.
Related: Maple Leafs' Recent Dealings With the Oilers
As for what the Kings did with their pick, they packaged it with a 2011 sixth-round pick and traded it to Nashville for a 2011 third-round pick which they used to take Nick Shore. The Predators used the pick originally belonging to the Maple Leafs to take Jimmy Vesey 66th overall in 2012 and it's safe to say we all know how that turned out.
Bringing Berg to the Maple Leafs
It was nine years between trades for the Maple Leafs and Kings with this one dating back to Mar. 13, 2001. The Leafs brought in defenceman Aki Berg in exchange for Adam Mair and their second-round pick in 2001.
Berg played 325 regular season games for the Maple Leafs and tallied 10 goals and 42 points over that span, while carrying a plus-five rating over that span. That's not bad considering he was a career minus-12. He also added five points in 48 playoff games with Toronto over four seasons. Berg returned to TPS Turku of the SM-Liiga following the 2005-06 season where he played until 2010-11.
While Berg was in Toronto, Mair played just 28 games for the Kings. He tallied one goal and two points over that span – also collecting 63 penalty minutes in a Kings uniform. From there, he went on to play in Buffalo where he arguably had the best years of his NHL career.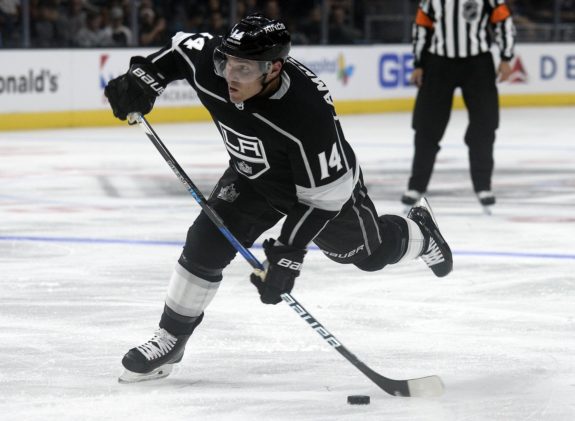 As for the pick, the Kings used it to take Michael Cammalleri with the 49th overall pick in 2001. Cammalleri scored 93 goals and 205 points in 283 regular season games for the Kings in his first stint with the team following his draft year and added seven more points in 15 games during his second stint in 2017-18.
Maple Leafs, Kings' Irrelevant Trade
Finally, back on Feb. 23, 2000, the Maple Leafs acquired Don MacLean for Craig Charron.
MacLean played just three games for the Maple Leafs and tallied one goal and one assist before making stops in Columbus, Detroit and Phoenix.
As for Charron, he never made it out of the AHL and last played for the Rochester Americans in 2001-02 when he tallied 24 points in 43 regular season games.
While both clubs got some good tenure out of particular players they acquired from one another, was there any clear winner in these deals? Be sure to share your thoughts by commenting below. Otherwise, be sure to check out the next one where we look at the recent trade history between the Maple Leafs and the Minnesota Wild.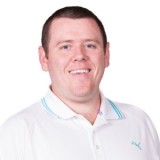 Andrew is in his 8th year reporting for The Hockey Writers covering the Toronto Maple Leafs. He began his broadcasting with CBC's Hockey Night in Canada team as well as being part of their coverage of the 2014 Winter Olympic Games in Sochi. He's the former play-by-play voice of the London Jr. Knights for Rogers TV and currently hosts the Sticks in the 6ix podcast. You can follow him on Twitter at @AndrewGForbes.