He hasn't spent a lot of time in his new home — Elias Lindholm's home to be exact — but Jacob Markstrom seems to be adjusting well to his new climate. (From 'Close pals and current roommates Lindholm and Markstrom will be key pieces for Flames,' Calgary Sun, 01/08/21)
"I don't mind staying there — it's great food on the table every day," Markstrom said when asked about living with Lindholm and his better half, Annica. "They're pretty good in the kitchen. Breakfast is served when you wake up. It's a pretty good gig right now. But I think he's getting sick of me, as well as I'm getting sick of them. So, I'm moving out to a place here soon when the season starts."
He's quick with a joke, and with a save, but with a new season on a new team that's set to take on their first opponent in five days, Markstrom's time to prepare is running thin. As one of the top free agents on the market this summer, he made a clear decision that change was needed in his career. After signing a six-year, $36 million contract with the Calgary Flames this summer, Markstrom's moment to be the top goalie in the Scotia North Division begins now.
Smooth Transition
He won't be alone in figuring out his way around the halls of the Scotiabank Saddledome for the first time as a member of the home side. Markstrom, along with Josh Leivo, Chris Tanev, and Louis Domingue all join each other as former Canucks playing for the Flames, and they'll all have a list of expectations from their fans as well as team staff ahead of their first season in Calgary red threads.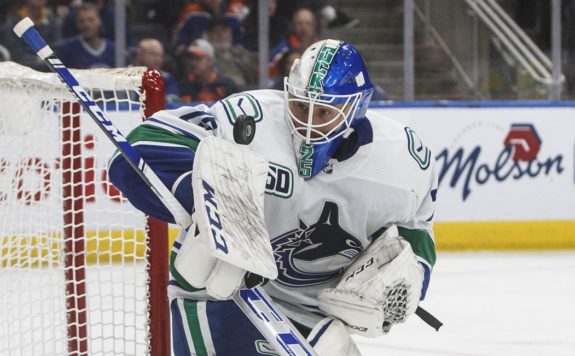 The expectations for the new guys in town is that they'll come into the mix, and contribute positively on a nightly basis, so that this team trends in the right direction throughout the course of the season. Not only does Jacob Markstrom have six other Swede's on his new club, which is sure to help relax him as he embarks on a journey in unfamiliar territory, but he also comes over with three former teammates.
That in itself is a luxury for Markstrom, as having him feel at ease about his surroundings and his social life should transpire into a more level-headed performance overall. Goalies aren't like players, they require a completely different routine, and often times it is their routine that they consider sacred to them. If he can build a comfortable routine in the Stampede City, other teams should take warning before entering it.
New Found Depth
When Domingue was asked what stood out the most about the Flames after getting in some reps on the ice at practice, his initial answer was something Flames fans likely haven't heard in a while. "I think what sticks out for me is the depth of this team, and the organization. Great young guys pushing for jobs, you know the core of the team is solid."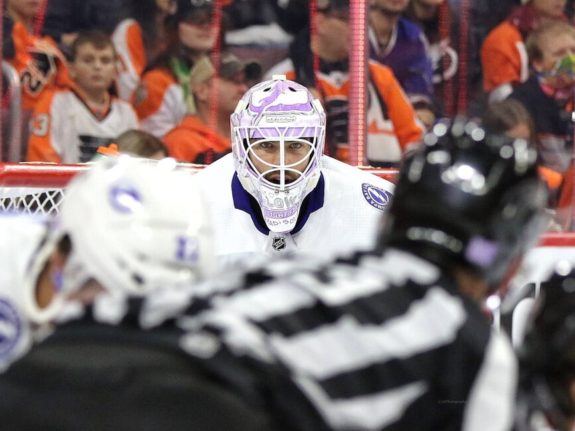 When Domingue speaks of depth, I can't help but feel that the Flames' depth and dependency has vanished in recent years, but after the offseason deals they made, I feel as if this team has the ability to finally take themselves to a higher level. The Flames have been missing the mark for far too long, as they've only passed the first round twice in the past 30 years.
The Other Guys
Crease competitiveness will be at an all-time high this year, as most teams have either made changes to their goalie rotation, are adding to their rotation in case of an emergency, or will be dividing the crease duties. In fact, due to the shortened season, the test will be even greater as each team has little room for error. One bad losing skid for the Flames, and they could be looking at major trade deadline deals or missing the postseason all together.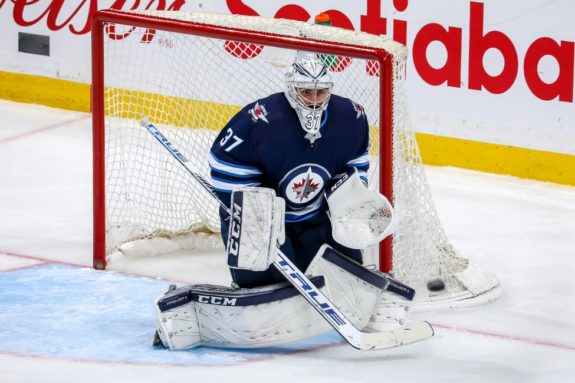 Each team in the Scotia North Division has a goalie or two worth talking about. Of all seven of the likely starting goalies in the division this season, Markstrom posted the second-highest save percentage (SV%) last season among the group. Holtby, Markstrom, Mike Smith, Frederik Andersen, Matt Murray, and Carey Price all fell behind behind Connor Hellebuyck, who posted a .922 SV%. Markstrom wasn't far behind Hellebuyck, as he touted a .918 SV%. Let's also not forget, he won the Vezina Trophy last season.
Trending in the Right Direction
It's definitely unfair to blame Markstrom's career numbers all on him, as he hasn't exactly been playing in front of the most developed teams. Playing for both the Florida Panthers and Canucks so far in his short career, the Flames pose the most realistic option of the three when it comes to winning, at least on paper, as they offer a wide variety of sniper artillery, depth both up front and on the back end, and have steady options in net.
Markstrom will look to continue to trend in the right direction, as his SV% and winning record has been climbing over the last few seasons. He currently possesses an overall record of 110-118-37, and a .911 SV%, but with so many positive factors contributing to Markstrom's game this season, look for his numbers to continue the upward trajectory.
King of the North
The Flames will have one final test in the form of a scrimmage game on Jan. 11 before they head to Winnipeg to embark on a season like no other. Crease duties in Calgary will need to be split appropriately so that Markstrom and Rittich can remain focused, healthy, and sharp. The Flames have relied too heavily on their star starting goalies in the past, which has resulted in fatigue at the tail end of the regular season or in playoffs.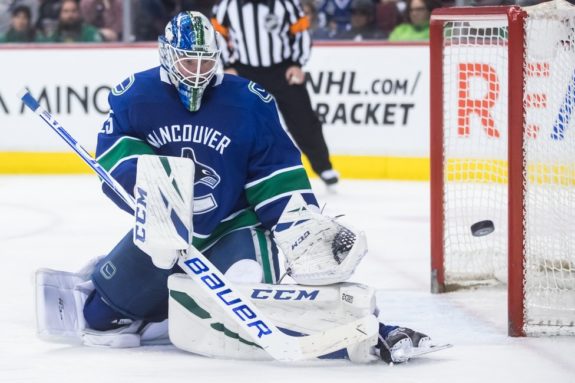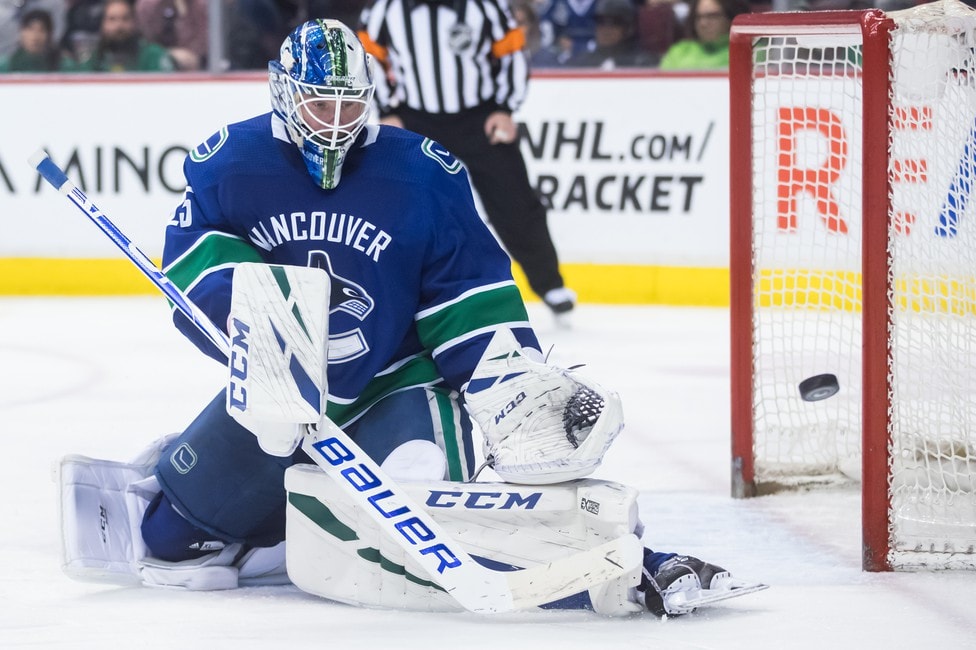 Miikka Kiprusoff was always at the helm when it came to being the backbone of the Flames, and despite the load possibly being too heavy at times, he still took them to the Stanley Cup Final, and captured a Vezina too. While I still feel it's too early to say whether Markstrom will be on the list for Vezina candidates by the end of this season, I feel he does have the ability to be the best goalie in the North Division.
---
---