A goaltending controversy — or dilemma — in Philadelphia? You don't say.
Yes, it's safe to say: Here we go again.
The city best known for the Broad Street Bullies has long been a goalie graveyard, and Steve Mason might be the latest to meet his maker in a Flyers' uniform. That's probably jumping the gun, but Ray Emery appears to be slowly but surely wresting (or wrestling) the No. 1 role away from Mason to start this season.
Emery just beat Sidney Crosby and the powerful Pittsburgh Penguins, albeit far from pitching a shutout at 5-3, but he's undefeated in regulation — Mason is winless — so that should ensure Emery at least the next start, Saturday at home to the Detroit Red Wings. If he wins again, Mason might have to wait another week or so for his next start, although there's no such thing as a sure thing in Philly.
Ilya Brygalov, anyone? The Flyers still owe that enigmatic netminder $1.64-million annually for the next 13 years (until 2026-27) because of a big deal that blew up in their faces, forcing a buyout after only 2 of a scheduled 9 years.
Mason is in the first of a three-year extension signed last January that will pay him $4.1-million annually. Emery was eventually welcomed back on a 1-year, $1-million contract to play second fiddle. That financial discrepancy should allot Mason ample opportunity to take back the net, but that is no guarantee. They are in the business of winning and right now Emery (2-0-0-1) is getting the job done. Mason (0-3-0-1) wasn't, which opened the door (or crease) to Emery, despite both displaying mediocre statistics for their efforts to date. Emery has been marginally better on that front as well, with a 2.84 goal-against average and .897 save-percentage to Mason's 3.83 and .878.
The Flyers won't be making the playoffs with a sub-.900 save percentage — not in a vastly improved Metropolitan Division, and Eastern Conference in general — so one of these two (or both) is going to need to improve significantly. If they don't, in short order, Philadelphia's goaltending carousel could be in full swing again.
Martin Brodeur, anyone? That seems quite unfathomable, but stranger things have happened with this franchise. The Philly faithful can be a tough crowd, and it doesn't take much for that fan base to turn on a player, regardless of position, so Mason, especially, better shape up or brace to be shipped out. Or worse, bought out. Run out, really.
It's already a combustible situation — just seven games into the season — and certainly has the potential to boil over sooner than later. Unless, of course, the Flyers keep winning 6-4, 6-5, 5-3, etc. That kind of firewagon hockey hasn't been the norm since stability between the pipes was the norm during current general manager Ron Hextall's first stint (1986-1992).
Without even bringing up Sergei Bobrovsky — and pouring salt on the wound — or replaying the goal Michael Leighton gave up to Patrick Kane in handing over the 2010 Stanley Cup, it's best to keep living in the present. Stay tuned for more picking on the Flyers as I take a closer-but-briefer look at the masked men for all 30 teams, including their fantasy implications.
Anaheim Ducks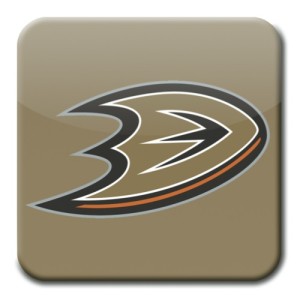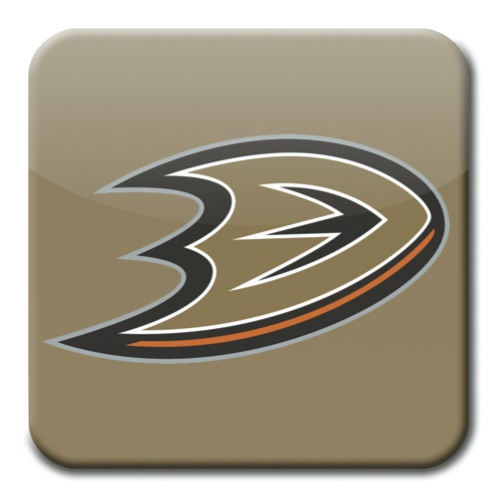 Frederik Andersen owners rejoice. John Gibson owners don't give up hope just yet. The Ducks are soaring under Andersen (6-0-0-0, .951, 1.32), the NHL's second star behind only the red-hot Tyler Seguin last week, but Gibson (0-1-0-0, .846, 6.00) remains a top-flight prospect who will still get his share of chances going forward. That said, this has become Andersen's team for the time being, despite Gibson getting the opening-night assignment (and subsequently getting lit up by Crosby and the Pens). Bruce Boudreau has been known to bounce back-and-forth between his goalies, so Gibson could end up being a 1b or even 1a as the season progresses. Regardless of who is guarding the goal, this is a winning team, which makes both guys a must-start in fantasy.
Ducks goaltender Frederik Andersen has been best player on ice. Sabres have had quite a few great chances, but he's stoned them.

— John Vogl (@BuffaloVogl) October 23, 2014
Arizona Coyotes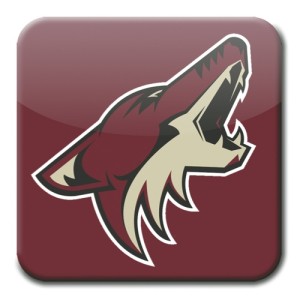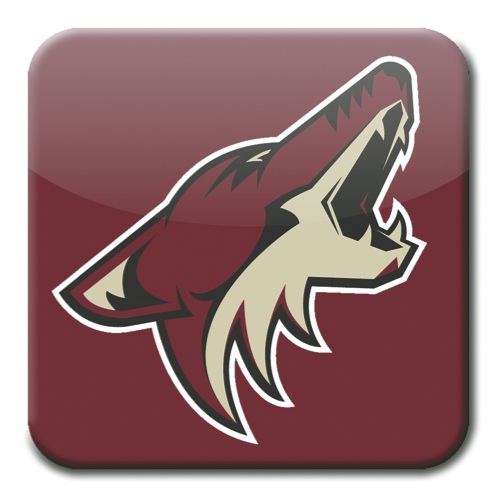 There's trouble in paradise here too. Mike Smith (1-2-0-0) is off to a terrible start — 5.33 GAA and .822 Save %, yes, even worse than Mason — but Canada's third-stringer from the Sochi Olympics is expected to get his act together. He'll face the Minnesota Wild tonight, but that's a risky fantasy play, and he'll remain that way until he shows measurable improvement. Devan Dubnyk (1-0-0-1) is Smith's backup and has shockingly been outperforming his superior (2.31, .904) — didn't see that coming — but I wouldn't turn to Dubnyk for a fantasy start unless absolutely necessary. Then again, Arizona is a strange place where less-than-stellar goaltenders have excelled as products of Dave Tippett's defensive system — cough, Bryzgalov, cough — so perhaps this stop will offer a revival of sorts for Dubnyk, who failed to stick with Edmonton, Nashville or Montreal last season.
Boston Bruins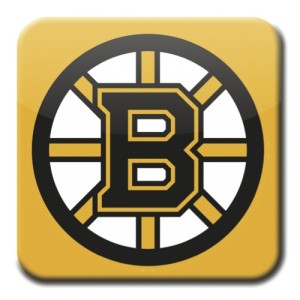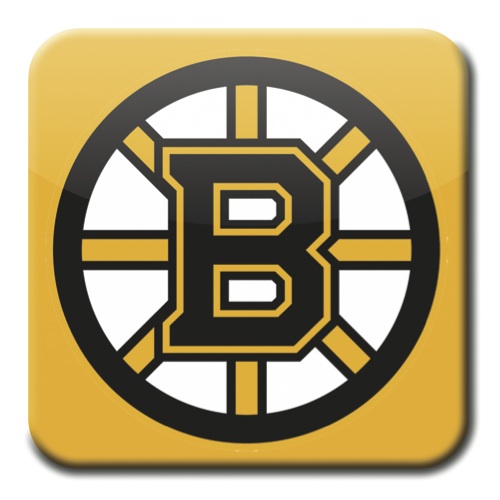 Even Tuukka Rask (3-3-0-0) hasn't been himself to start this season. The reigning Vezina Trophy winner as the NHL's top goalie is sporting an .880 Save % — 50th best in the league — and 2.91 GAA, but unlike Smith, Rask is still a safe bet to backstop your fantasy team on a daily basis. Rookie backup Niklas Svedberg (1-1-0-0) might have sleeper potential, having so far stood on his head in limited action (.969 Save %, 0.91 GAA, 1 shutout). Keyword being limited, a Rask will continue to see the lion's share of starts for Boston.
Buffalo Sabres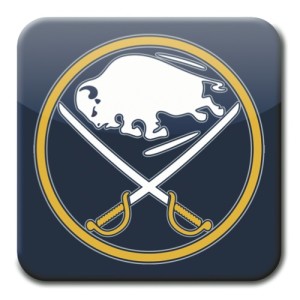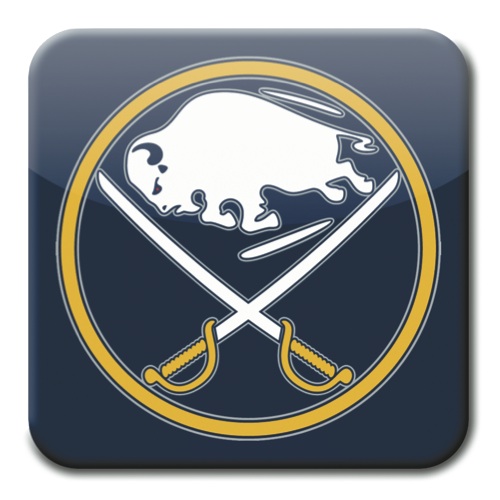 Avoid at all cost when it comes to fantasy. Jhonas Enroth (1-4-0-0, .907, 3.34) and Michal Neuvirth (0-2-0-0, .896, 4.00) are facing a non-stop firing squad and neither of them are proving bulletproof. Enroth has been the better of the two and probably has the upper-hand in terms of starter potential, but they will keep platooning until one of them strings together some wins, which may or may not ever happen. Their stats could actually get worse before they get better.
Calgary Flames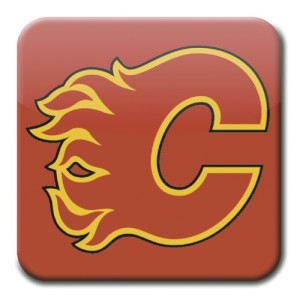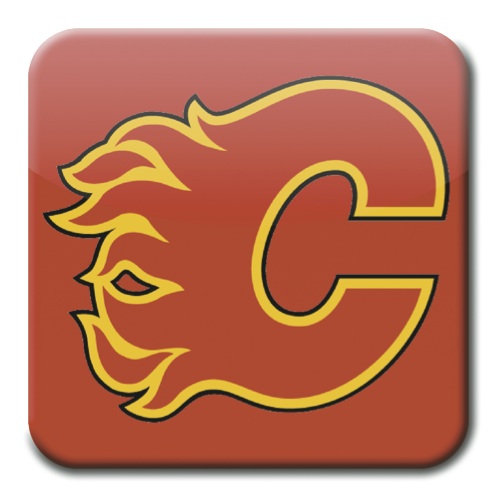 Much to the contrary, Jonas Hiller (2-2-0-0, .942, 2.22) and Karri Ramo (2-1-1-0, .917, 2.20) have been solid and sometimes spectacular as the Flames (4-3-1-0) have overachieved by most prognosticator's standards to start the season. That surprising success has been thanks in no small part to their goaltending, but the word "overachieve" should be stressed. Calgary still isn't expected to contend for the Cup, or even a playoff spot, so temper your expectations when it comes to these goalies. Hiller is the de facto No. 1, but Ramo is giving him a run for his money, so be weary of that temptation as well.
Carolina Hurricanes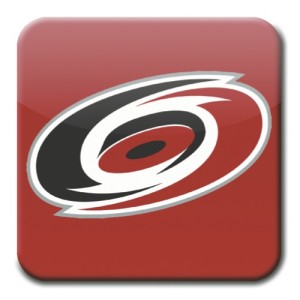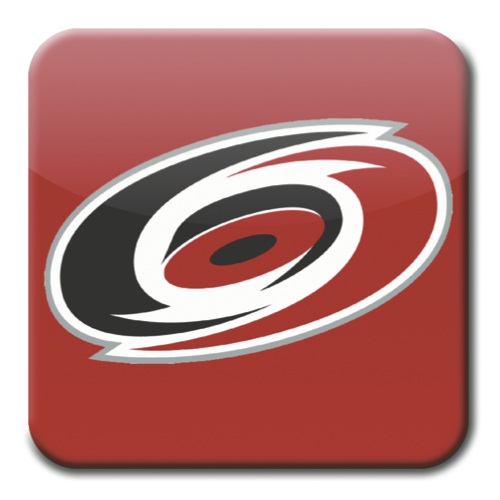 See Buffalo, and keep shopping elsewhere if you are in need of a goaltending upgrade. Cam Ward (0-1-0-1, .846, 3.87) has "name" value from carrying the Hurricanes to the 2006 Stanley Cup, but he's been injury prone and mediocre at best in recent years. Anton Khudobin (0-2-0-1, .912, 2.64) outperformed Ward last season and has continued that trend to start this season, but Ward is probably still be the favourite to emerge as Carolina's starter based on his track record. With the Hurricanes touring Western Canada and Khudobin starting the trip with a loss in Winnipeg, Carolina will likely turn back to Ward in Calgary tonight. If the Alberta native is able to find the win column, Ward might get the call again in Edmonton on Friday. Steer clear regardless.
Chicago Blackhawks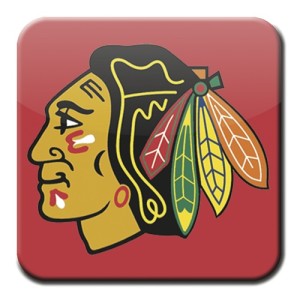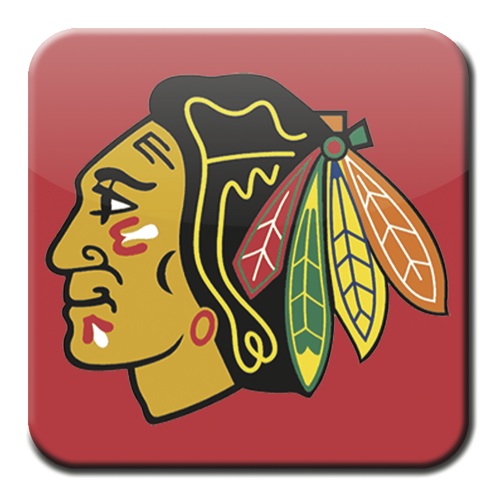 Corey Crawford (3-0-1-0, .926, 1.66) joined the list of injured starting goalies this week and will miss at least three games through Saturday's trip to St. Louis. In his absence, the Hawks are turning to sophomore backup Antti Raanta (1-0-0-0, 1.00, 0.00), who debuted by shutting out Philadelphia on Tuesday. If he's available, Raanta could be worth a short-term stint on your fantasy team, although wins won't come easy in Nashville on Thursday or obviously St. Louis.
Colorado Avalanche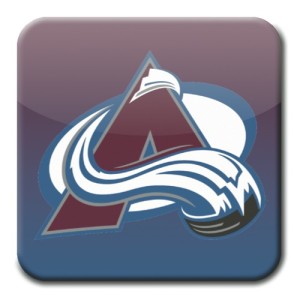 Semyon Varlamov (0-2-1-0, .910, 3.80) went down with a groin injury last week, but he's expected to be back between the pipes for Friday's home game against Vancouver. He was a Vezina finalist last year and although the Avs appear to be falling back to earth this season, as predicted by the fantasy stats gurus, Varlamov is still a very viable (and valuable) fantasy option. Reto Berra (1-0-1-0, .932, 2.07) was also hurt, briefly, which allowed Calvin Pickard (0-2-0-0, .889, 3.65) to make his NHL debut in a losing effort. Neither should really be on your fantasy radar as Varlamov will be Colorado's workhorse so long as he's healthy.
Columbus Blue Jackets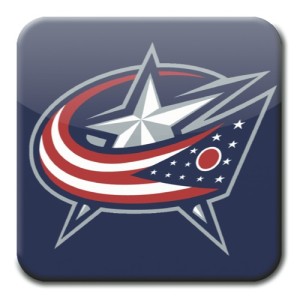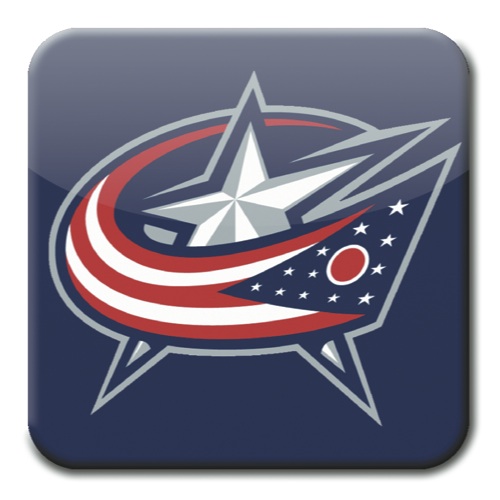 This is where Bobrovsky (3-2-0-0, .931, 2.00) ended up . . . and became the 2013 Vezina winner. He continues to be a fantasy stud these days and the undisputed No. 1 for the Blue Jackets ahead of Curtis McElhinney (0-0-0-0, .882, 4.42), who was banged up in his season debut. But even when McElhinney's healthy, he's mostly there for moral support. So start Bobrovsky accordingly.
Dallas Stars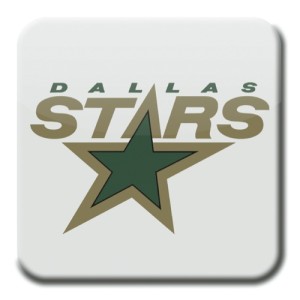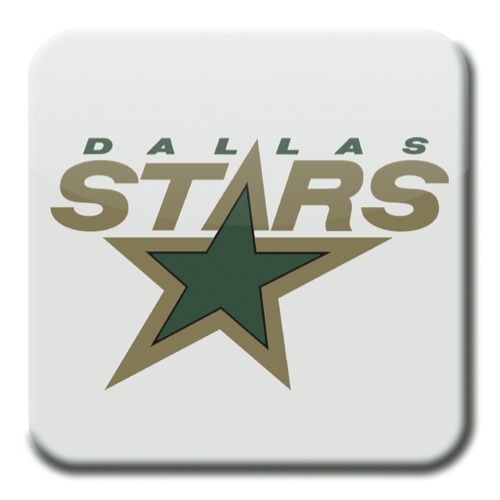 Kari Lehtonen (3-0-1-1, .913, 2.92) is another must-start on an upstart Stars team. He's been living up to his billing lately as a second overall pick from 2002 and perhaps a late-bloomer, at least from a consistency standpoint. Anders Lindback (0-1-0-0, .906, 3.05) is the backup in Dallas but, barring injury, won't see a ton of ice this season.
Detroit Red Wings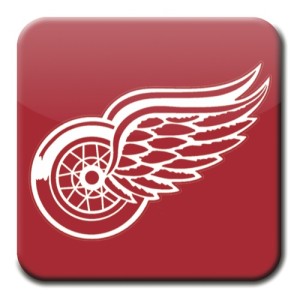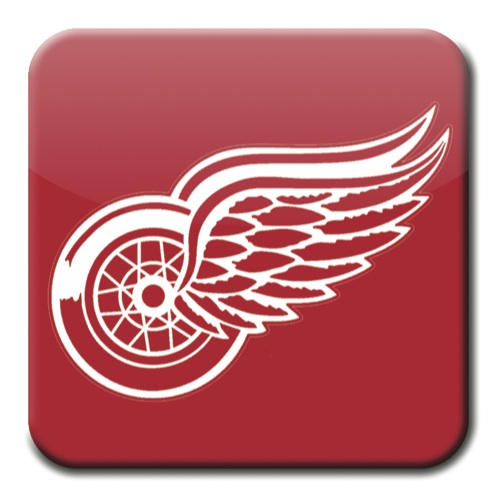 Jimmy Howard (2-1-1-1, .937, 1.77) also sat out a game because of a tweaked groin, but he returned in fine form against Montreal during Tuesday's 2-1 overtime loss, and has been otherwise awesome this fall. Jonas Gustavsson (1-0-0-0, 1.00, 0.00) pulled a Raanta, or vise versa, by posting a shutout in his only appearance to date. How Detroit (3-1-1-1) fares this season will determine this tandem's fantasy value, but Howard should rank somewhere in the top 15 starters when the dust settles.
Edmonton Oilers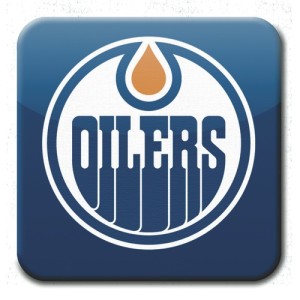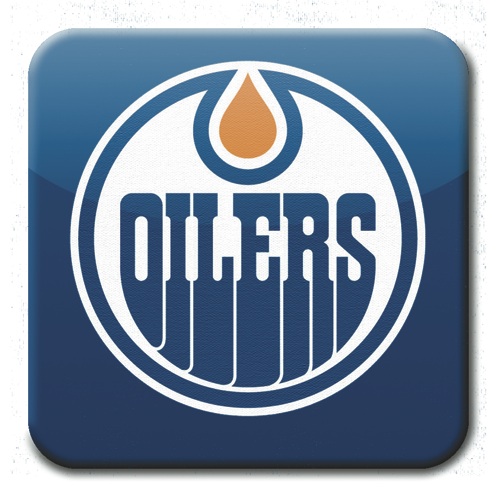 In Ben Scrivens, we trust . . . again. What a difference a few days can make. Flashing back to last week at this time, Edmonton's fairweather fans were jumping off the Scrivens (and team) bandwagon after a franchise-worst start to the season (0-4-0-1) that saw the Oilers outscored by a combined 13-5 against Los Angeles and Arizona. Since then, Scrivens (2-3-0-0, .879, 3.36) has strung together three impressive starts (.966, .917, .941), winning his two most recent outings, as the Oilers attempt to dig themselves out of that early hole. Viktor Fasth (0-1-0-1) is sidelined with a groin issue that isn't as bad as initially feared — he's skating again — but Scrivens seems to be running with the ball for now. Scrivens and the Oilers could (and probably should) make it three in a row against the Hurricanes on Friday, so don't let his overall statistics scare you away from a one-day audition on your fantasy team.
Florida Panthers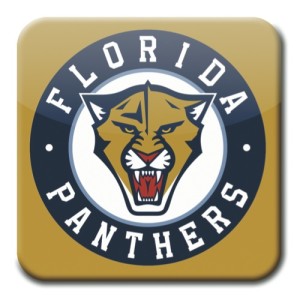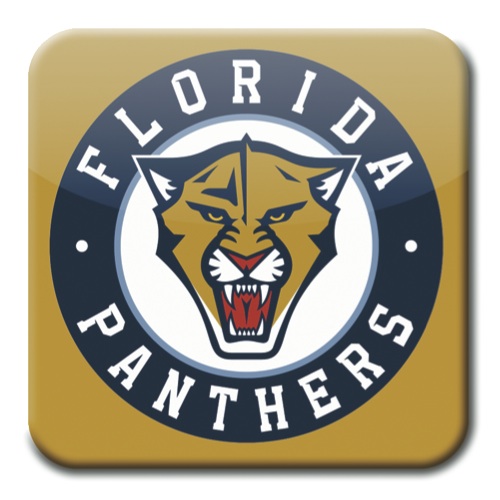 Roberto Luongo (2-2-1-0, .906, 2.72) has taken his talents back to South Beach and despite getting off to a mediocre start, the team in front of him has gradually been playing better, so his results are reflecting that. It appears Luongo will be given a heavy workload this season — after splitting time the last few seasons in Vancouver — so if he can handle it over the long haul, then he could be a decent fantasy option again. Al Montoya (0-0-0-1, .974, 0.59) is a capable backup, who is also likely enjoying the climate upgrade from the frozen tundra of Winnipeg, having signed with Florida as a free agent in the summer.
Los Angeles Kings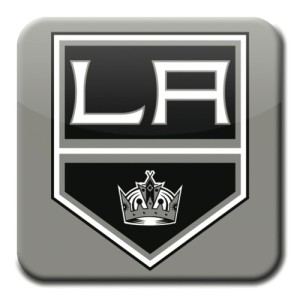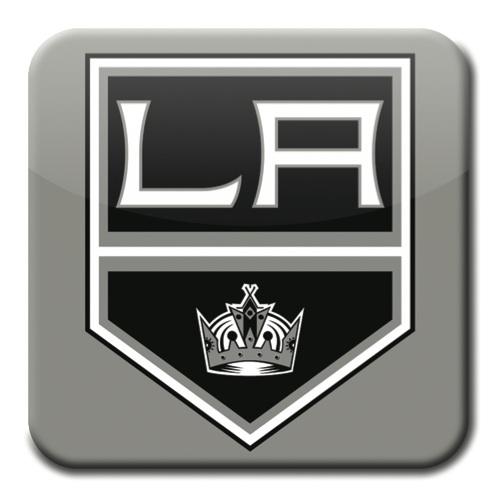 Jonathan Quick (3-1-1-0, .951, 1.86) is off to a great start to the regular season, something he's not necessarily known for. Quick has won a Conn Smythe Trophy as playoff MVP and captured his second Stanley Cup this past spring, but he's been somewhat inconsistent during previous regular seasons. No such concerns so far, so definitely play him if you have him. His backup, Martin Jones (1-0-0-0, .970, 0.75), is no slouch either, but he's not expected to see much playing time.
Minnesota Wild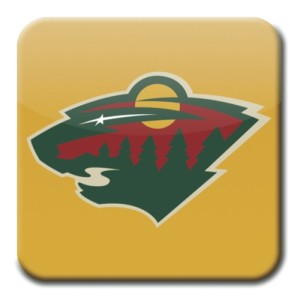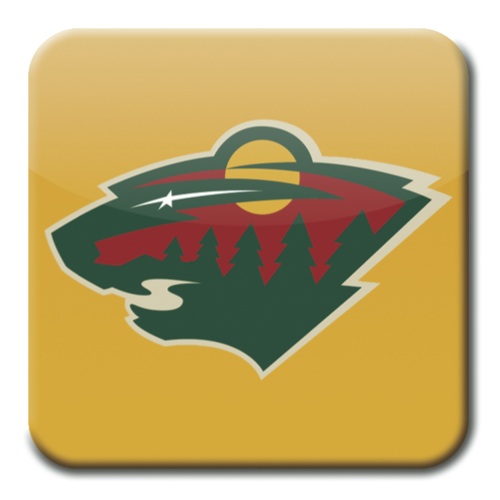 Darcy Kuemper (2-1-0-0, .972, 0.67) went from almost signing in the KHL to posting consecutive shutouts over Colorado to start the season. His showing in that playoff rematch seems to have cemented his status as Minnesota's No. 1 at least for the time being. Niklas Backstrom (0-1-0-0, .875, 2.03) had that role for a number of years and could still take it back if Kuemper struggles for an extended period. For now, though, snatch up Kuemper if somebody else hasn't already.
Montreal Canadiens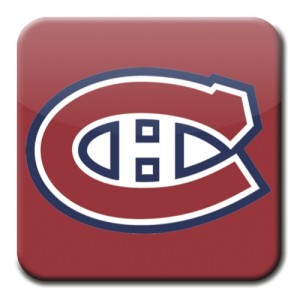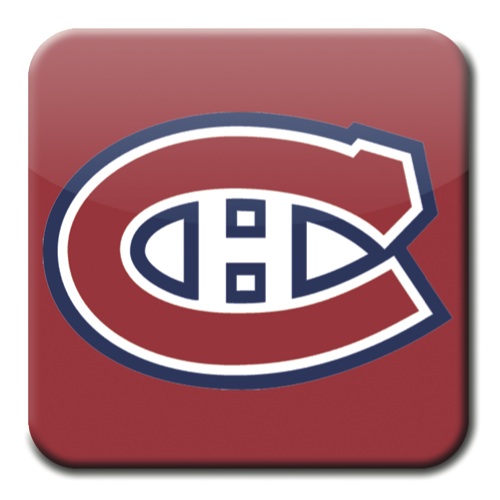 Carey Price (5-1-0-0, .902, 2.96) is the man in Montreal, as he has been since 2011, and this could be the season he finally earns a long-overdue Vezina nomination. He's one of the league's best and proved it at the Olympics, backstopping Canada to gold, so if you have him backstopping your fantasy team, you should be in good hands. If you happened to add Dustin Tokarski (1-0-0-0, .917, 2.82) to your team after his admirable relief performance when Price went down with a knee injury in the playoffs, he's returned positive results in a small sample size this season too.
Nashville Predators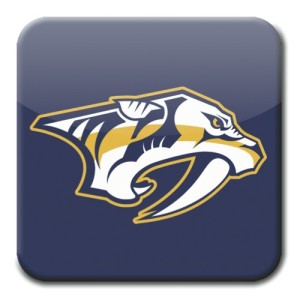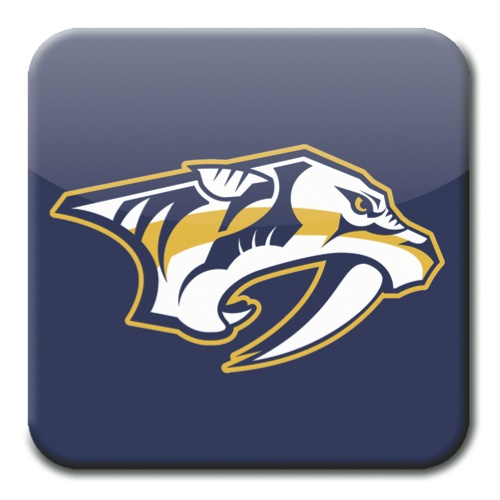 Pekka Rinne (4-0-0-1, .940, 1.55) battled injuries all of last season and might have been flying under the radar in fantasy drafts this fall, but he's paying off handsomely for those who took a chance on him. Clearly back in all-star form thus far, Rinne has the Predators back in the (very premature) playoff conversations. Carter Hutton (0-0-1-0, .946, 1.90) is one of those backups that isn't the most recognizable name and doesn't play enough to get a great read on, but he seems to hold his own when called upon, which won't be enough to warrant fantasy relevance unless Rinne goes down again.
New Jersey Devils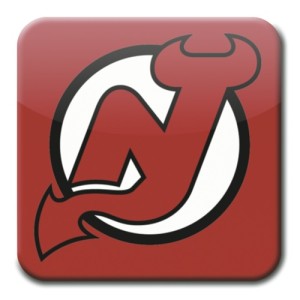 Cory Schneider (3-2-1-0, .898, 3.13) and the Devils have went from scorching hot to almost ice cold in a Jekyll-and-Hyde start for the team and him personally. But with Brodeur out of the picture in New Jersey, Schneider will be getting the bulk of the starts and should prove to be above average in the fantasy realm as well. Scott Clemmensen (0-0-0-0, .857, 3.53) is back in New Jersey where he started his career, but will likely be a non-factor this season.
New York Islanders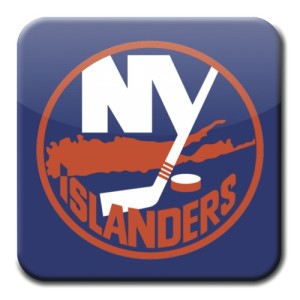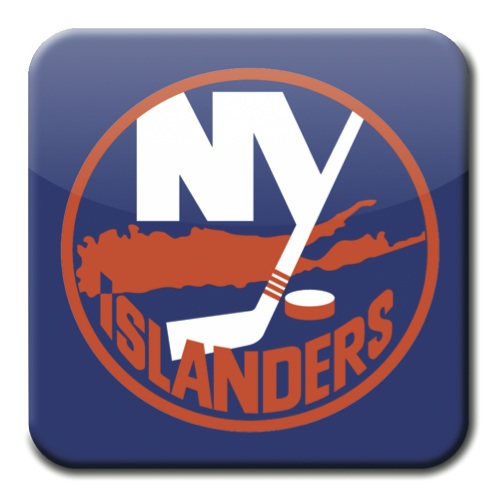 Jaroslav Halak (3-2-0-0, .893, 3.38) has nearly mirrored Schneider's start, in that the Islanders looked like world-beaters the first week, then playoff tweeners the next. Whether or not the Islanders make the cut this season will depend largely on goaltending and Halak's play in particular, so they will ride him and so should you unless the Islanders start sinking out sight, then by all means abandon ship. Chad Johnson (1-0-0-0, .897, 2.25) could be a temporary life-raft if the Islanders hit a rough patch, having been fairly sturdy behind Rask in Boston last season, but it's unlikely Johnson will be tested with much frequency if Halak is keeping the Islanders afloat.
New York Rangers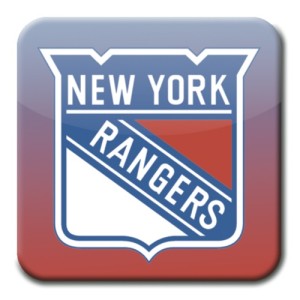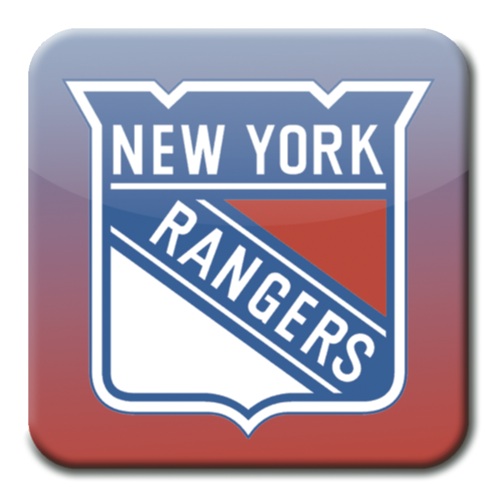 Henrik Lundqvist (4-2-0-0, .894, 3.15) is starting similar to last year, which is obviously frustrating to fantasy owners, but he just shut out the high-scoring Sharks on Sunday, so that could be a sign of good things to come. It's really only a matter of time until King Henrik gets into a dominant groove again, having carried the Rangers all the way to the Stanley Cup final before losing to the Kings last season. He'll no doubt be asked to carry the title hopes of many fantasy teams as well. Cam Talbot (0-1-0-0, .886, 2.89) came out of nowhere last season to beat out Martin Biron for the backup job, and if not for his solid pre-Christmas play, the Rangers might not even have made the playoffs with the way Lundqvist had been struggling. That said, Talbot remains a backup in every sense of the word and shouldn't be relied on in fantasy.
Ottawa Senators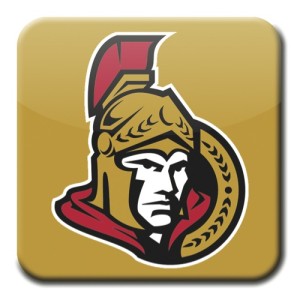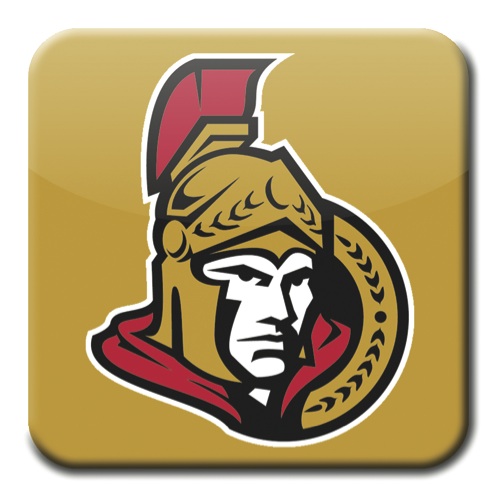 Craig Anderson (2-1-0-0, .939, 2.01) and Robin Lehner (2-0-0-0, .950, 1.92) have been splitting the workload to start this season, matching each other every step of the way for the surprising Senators. Anderson got the opening-night and home-opening assignments, with coach Paul MacLean labeling him the pre-season No. 1, but if Lehner keeps pushing, this could be a rare season-long platoon. That can create fantasy headaches if you own one or the other, but if you own both, then it could obviously bode well.
Philadelphia Flyers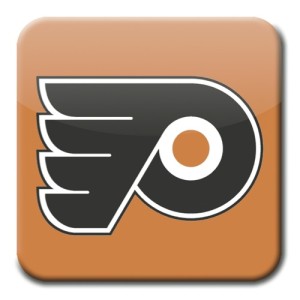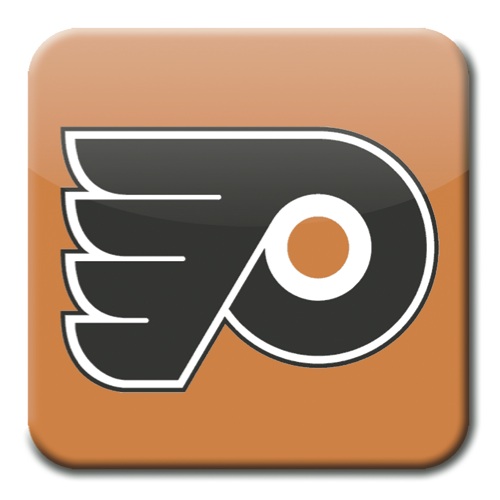 Mason has been miscast as a No. 1 more than once in his young career, and leave it to the Flyers to make that same mistake. He's always been streaky (and/or shaky) despite enjoying an impressive run last season — prior to inking his current contract — and previously flashing elite form that earned Mason the 2009 Calder Trophy as the NHL's rookie of the year while with the Columbus Blue Jackets. I've watched Mason single-handedly shatter the dreams of several fantasy teams over the years, so I wouldn't touch him, or Emery for that matter, with a 10-foot pole these days. This, coming from the guy who just pulled off a "blockbuster" trade to land Cam Ward (not that I'm advocating that move, either).
Pittsburgh Penguins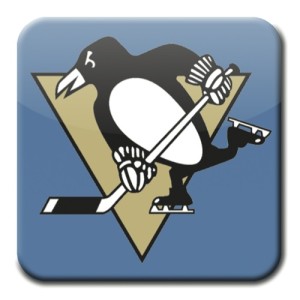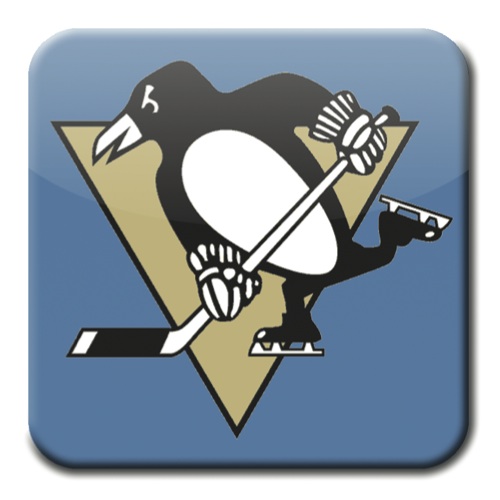 Marc-Andre Fleury (3-2-0-0, .906, 2.81) is quite the opposite of Quick and Lundqvist in that he's typically strong in the regular season and suspect in the playoffs. That's worrisome for the Penguins, but quite reassuring for fantasy owners. Thomas Greiss (0-0-0-0, .000, 0.00) has yet to make his Pittsburgh debut, but he beat out Jeff Zatkoff for the backup job and has been an above-average secondary option for the Sharks and Coyotes in years past. His first appearance could be coming soon after Fleury lost to the Flyers on Wednesday, so if Greiss prevails and puts in an effort worthy of additional playing time, he could be a decent grab.
San Jose Sharks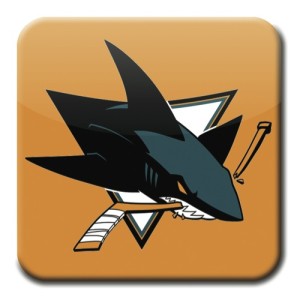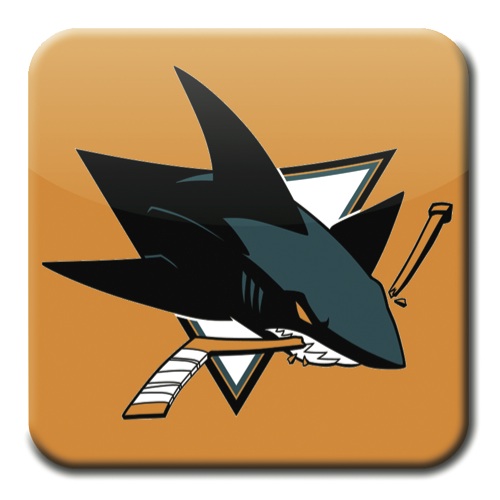 Antti Niemi (3-1-0-0, .920, 2.70) isn't about to hand over his starter's job and has made that abundantly clear early on, as the entire Sharks team is playing with a chip on their shoulder after blowing a 3-0 series lead against the Kings in their first-round playoff series this past spring. Niemi was a Vezina finalist just two years ago when Bobrovsky won over him and Lundqvist, so he's got the ability to be an elite fantasy option as well. Alex Stalock (1-1-0-1, .933, 2.27) is expected to push Niemi for ice time this season and his stats are pretty comparable (and slightly better) thus far. Stalock could be a good buy low if he starts gaining momentum in that goalie battle.
St. Louis Blues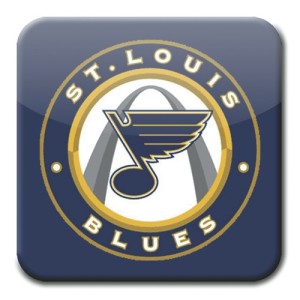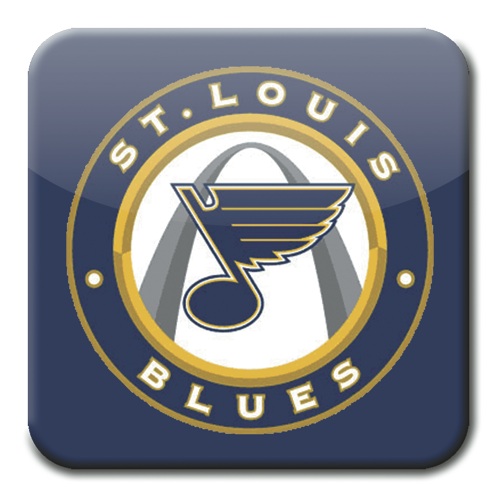 Brian Elliott (1-2-0-1, .924, 1.73) is getting his chance to be St. Louis's starter after backing up Halak and Ryan Miller throughout last season. The Blues should be a good team, so Elliott could be an under-the-radar fantasy guy if he secures the No. 1 role. Rookie Jake Allen (1-0-0-0, .960, 1.00) is a top prospect much like Gibson, and there is potential for him to steal the spotlight this season. It just depends how long the leash is for coach Ken Hitchcock is regards to Elliott. If it's shorter than he's letting on, then Allen could be a household name before long. If you are in a keeper league by chance, definitely target Allen, but those of you in single-season drafts would be better served with Elliott for the immediate future.
Tampa Bay Lightning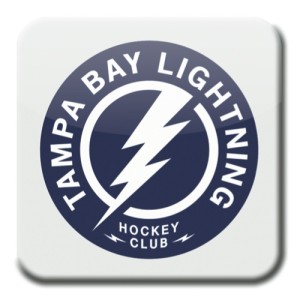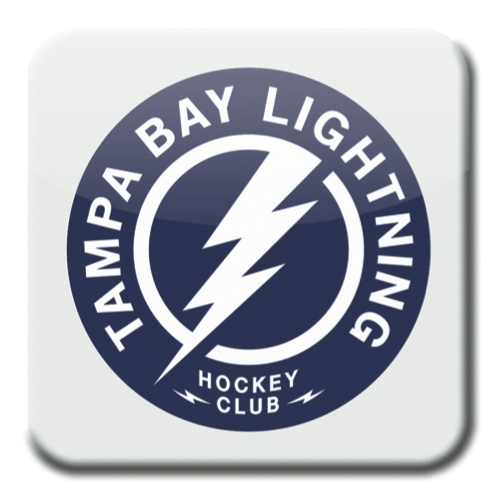 Ben Bishop (3-1-0-1, .921, 1.97) was the other Vezina candidate last season and he's basically picked up where he left off. The Zdeno Chara of goalies, Bishop is a big man and a big-time fantasy player. Evgeni Nabokov (1-1-0-0, .936, 1.48) doesn't pose much threat to Bishop's starting role, but he's showing early on that he's still got some game left too. With the Lightning as good as they are, if your league allows daily transactions from the waiver wire, and you are in need of a goalie win, you could do worse than picking up Nabokov when he's the announced starter.
Toronto Maple Leafs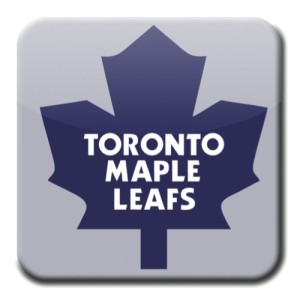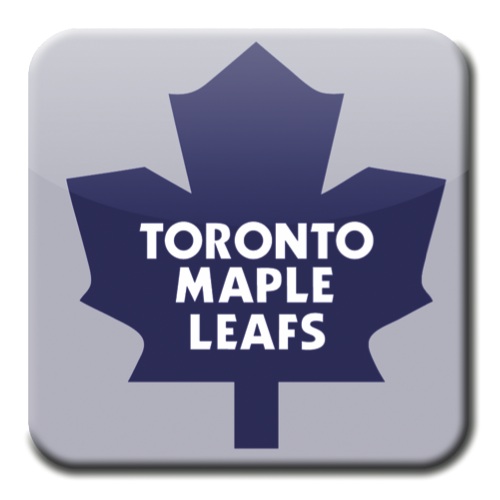 Jonathan Bernier (1-2-1-0, .915, 3.02) got off to a lacklustre start and got the Toronto media stirring the goaltending pot earlier than expected. Bernier was supposed to be the clear No. 1 this year, but James Reimer (2-1-0-0, .906, 2.87) won his first two starts and that put coach Randy Carlyle right back on the hot seat. Reimer started a third straight, but lost to Detroit and the Leafs went right back to Bernier for a rematch against the Red Wings, which saw him the hard-luck loser in a 1-0 overtime setback. Bernier bounced back to beat the Islanders 5-2 on Tuesday, so it's expected he'll keep the net for a while now unless he falters again. Bernier is the better fantasy option based on that assumption, but this is still a tandem situation that could go either way, so buyer beware on both guys.
Vancouver Canucks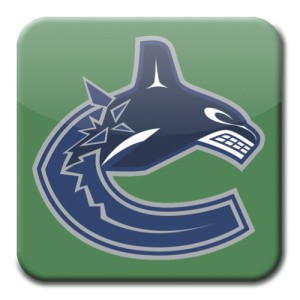 Ryan Miller (3-1-0-0, .884, 3.20) saw his stats take a big hit with a bad game against Dallas — allowing 5 goals on just 13 shots before getting yanked in Tuesday's 6-3 road loss — but he's actually been pretty good for Vancouver overall. New coach Willie Desjardins will want to avoid another goalie controversy, with Vancouver being even harder on netminders than Philadelphia as of late, so expect him to stick with Miller for the most part as long as the team is winning the games they should be winning (or even getting points). Miller might not be the fantasy target he once was, but he shouldn't be ignored this season either, as he and the Canucks have plenty to prove. Eddie Lack (0-1-0-0, .872, 3.13) returns as the backup after taking over the starting job when Luongo was traded to Florida last season. But that decision was made by the former regime and it probably played a role in their firings, so Desjardins (and fantasy owners) would be wise to play the experienced hand in Miller.
Washington Capitals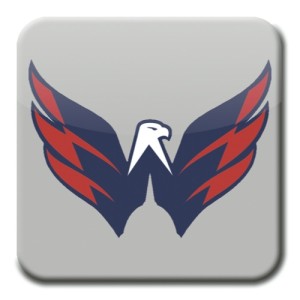 Braden Holtby (2-1-0-1, .917, 2.13) got a vote of confidence from Capitals management and new coach Barry Trotz in the off-season when they opted not to sign an older, veteran backup to challenge him for playing time. Holtby has rewarded that decision early on, looking sharp and confident in his own ability, which should have fantasy owners taking notice as well. Justin Peters (1-0-0-1, .919, 1.50) was the free-agent addition and while he could certainly push Holtby from time to time this season, there is a clear hierarchy in place at present.
Winnipeg Jets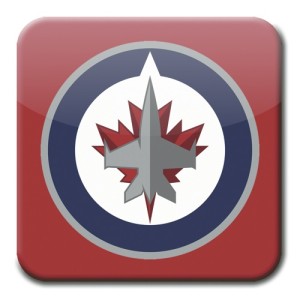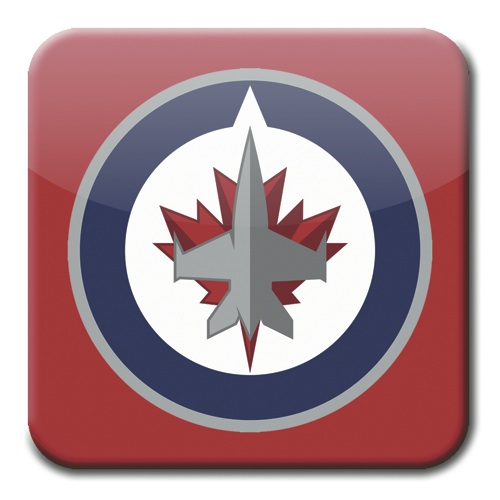 Ondrej Pavelec (2-3-0-0, .913, 2.32) got a similar vote of confidence despite his struggles last season, and he's been both good and bad to start this season. Consistency has never been a strength for Pavelec and he's never played in a playoff game, so sticking with him was a high-risk move for the Jets and fantasy owners alike. Michael Hutchinson (0-1-0-0, .769, 8.18) is a rookie backup who has excelled at the AHL level but so far has looked in over his head in the NHL. Winnipeg did pick up Peter Budaj as an insurance policy from Montreal and assigned him to the minors, but don't be shocked if Budaj replaces Hutchinson sooner than later. Much like the Buffalo, Carolina and Philadelphia situations, Winnipeg's goalies will do more harm than help for your fantasy team.
Larry Fisher is a sports reporter for The Daily Courier in Kelowna, British Columbia, Canada. Follow him on Twitter: @LarryFisher_KDC.
Larry Fisher is a senior writer and head scout for The Hockey Writers, having been an at-large contributor for THW since August 2014. Fisher covers both the NHL and the WHL, specializing in prospects and NHL draft content, including his annual mock drafts that date back to 2012. Fisher has also been a beat writer for the WHL's Kelowna Rockets since 2008, formerly working as a sports reporter/editor for The Daily Courier in Kelowna, British Columbia, Canada from 2008-2019. Follow him on Twitter: @LarryFisher_KDC.