In the 2009 NHL Draft, the Tampa Bay Lightning selected defenseman, Victor Hedman with the number two pick. Five days after drafting the 18-year-old Swede, the team made a couple of decisions that helped catapult Hedman's career.
Imagine beginning your NHL career half a world away from home. The best league in the world is demanding for any rookie. It is downright brutal for a teenage defenseman.  Perhaps, that is why we don't see that many peach-fuzzed kids on an NHL blueline.
So, during that first week after drafting Hedman, the Lightning resolved their plan for their No. 1 pick. They decided they were going to give Hedman the chance at the NHL from the start. It was evident the young player possessed many skills at his age. Hedman was considered by many to be the best European player in his draft.
How Swede It Is
Once the organization punched Hedman's ticket for Tampa, they signed free agent defenseman and fellow Swede, Mattias Ohlund. Already an eleven-year NHL veteran with the Vancouver Canucks, Ohlund was the perfect mentor for Hedman.
A tremendous physical presence, Ohlund helped Hedman develop his defensive skills. As with any young defenseman, it is a process. The arrival of Ohlund meant Hedman's growth became exponential. Ohlund was so well thought of he was quickly named an associate captain for his new team.
To become an elite NHL defenseman, Hedman has put forth yeoman's work on the defensive part of his game. Ohlund was vital for that progress. Aside from playing with an 11-year vet, Hedman was playing with one of his country's heroes.
Ohlund played with the Canucks for over a decade and put up some good numbers. Eleven years with the same team is notable by itself. Playing 770 regular season and 52 playoff games is also noteworthy. Putting up 93 goals and 325 points is damn fine work for an NHL defenseman.
At the end of the 2008-09 season, Ohlund was an unrestricted free agent and 33-years-old. He was a great fit for the Lightning. Who better to guide the kid who would become a franchise cornerstone?
Management must have thought the stars lined up for them having the chance to sign Ohlund less than a week after drafting Hedman. Not much had been going right for the franchise at the time. New owners, Len Barrie and Oren Koules bought the team in 2008.
Okay Hockey?
Just in time to draft another 18-year-old kid by the name of Steven Stamkos. That season, the team went through the 16 game coaching regime of Barry Melrose. They also finished fifth out of five teams in for the second year in a row in the then Southeast Division.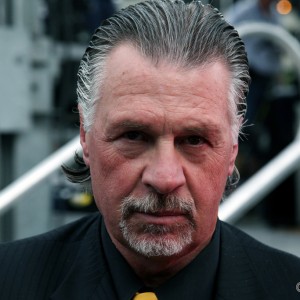 When Hedman joined Stamkos the following year, it led to a slight uptick to third place but there was something there. These two teenagers were special. Yes, many nights they were getting eaten alive but every once in awhile, they would show a glimpse of what was to come.
The ownership team of Barrie and Koules is not thought of fondly by any stretch in Tampa. One thing that can be said is that they sure had luck on their side despite the poor performance by their teams. These guys happen to buy the team that had the No. 1 pick in the Stamkos draft a couple weeks later.
The encore was the Hedman draft but the organization was in shambles. Aside from the poor performance on the ice, there was clear infighting between the two owners. Yet they managed to have the foresight of the Ohlund signing.
For Hedman's first two seasons, Ohlund was the advisor. Leading his young protégé in and around this game. In his rookie season (2009-10), Hedman scored 20 points including four goals and earned top ten Calder Trophy honors.
New Sheriffs in Town
After Hedman's first year (Stamkos' second year), the dysfunctional ownership sold the team to Jeff Vinik. Within a few weeks of that sale, Vinik hired Steve Yzerman as Vice President and GM for the Lightning.
In 2010-11, Hedman's second year with Tampa, the team made the playoffs. Yzerman hired Guy Boucher and they surprised the league. Ohlund was a strong mentor for Hedman and it showed in the young player's work defensively.
Hedman had 48 takeaways in his sophomore season. He only registered 14 his first year. This was a direct result of the confidence he seemed to be playing with alongside Ohlund. Hedman was also jumping in from time to time in the offensive zone.
After four NHL seasons and heading into his fifth for the 2013-14 season, Hedman is now 22-years-old. He hits double digits in goals scored with 13 and tallied 55 points. He was on the top defensive pair and the team went all the way to Game 7 of the Eastern Conference Finals.
The heartbreaking 1 – 0 loss at the hands of the Boston Bruins still hurts. That team wasn't supposed to do anything with a first-year coach. But Stamkos and Hedman saw otherwise.
Nagging injuries, especially to his right knee, had severely hampered Ohlund. By the end of the 2011 ECF, Ohlund had reduced minutes but his impact was already being felt with Hedman's progress.
After playing in Hedman's first two seasons, Ohlund's injuries prevented him suiting up again. Many fans in the area grew to resent the five years of his contract in which he couldn't play. All that seems insignificant in comparison to what Ohlund contributed to the player Hedman is now.
Tampa Foundation
Soon after last season was in the books, Lightning GM Steve Yzerman re-signed his two top skaters – Stamkos and Hedman. Locking up the Swedish defenseman for the next eight years was a top priority for Yzerman.
Hedman is the cornerstone of the Lightning blueliners. From his NHL debut at the age of 18 back in '09 to playing in this year's All-Star Game, the maturation of Hedman has been outstanding.
Somewhere, Mattias Ohlund needs to pat himself on the back for his part in that job well done.
Born in Chicago, Illinois. Grew up playing and loving sports. Spent most of my formative years playing, debating, arguing and talking sports. for the last couple of years I have written about hockey. I am currently a Tampa Bay Lightning contributor for The Hockey Writers. I know that I may not always be right, but I am passionate about hockey and it is damn hard to hide that passion in my writing.