On Wednesday, the Flyers agreed to terms with 32 year old Russian defenseman Evgeny Medvedev. Medvedev represents a slight departure from Philly's previous undrafted UFA signings, but if the past is any indication, he should be another diamond in the rough.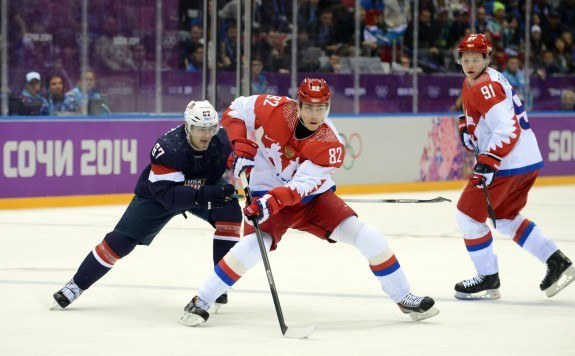 Success With Previous UFAs
In the past five years, the Flyers were notorious for trading away draft picks in trades, and routinely had a below average prospect pool compared to other teams as a result. They've consistently hit home runs with their first round picks, but haven't produced much else because they've traded their lower picks.
To address this problem, the Flyers have been active in the undrafted UFA market to find hidden talent. They've had their fair share of misses (Luke Pither and Shane Harper are the first that come to mind), but have struck gold with a few others.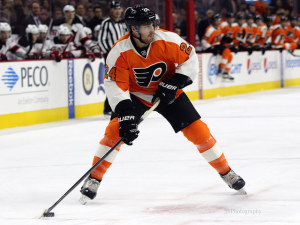 In each successful signing, the player was not a highly publicized or coveted target. The Flyers were reportedly in on all of the big undrafted UFAs like Justin Schultz, Danny DeKeyser, and Christian Folin, but didn't land them. Instead, their lesser known signings have paid dividends.
Matt Read was signed out of Bemidji State, and has become a strong two-way middle six winger that had previously been a consistent 20 goal scorer. Michael Raffl is a similarly solid top nine winger that can fill in up and down the lineup. Pierre Edouard Bellemare has been a great 4th line center that brings energy, and plays dutifully on the penalty kill.
In the case of Raffl and Bellemare, their signings came shortly after their performances at the IIHF World Championships. Evgeny Medvedev is no different. It appears that there was competition for Medvedev, but it was not well publicized:
Reason Flyers paid so much to get Medvedev: competition. He told Russian media he had offers from 5 NHL clubs.

— Bill Meltzer (@billmeltzer) May 20, 2015
The Scoop on Evgeny Medvedev
Unlike Raffl and Bellemare, Medvedev is at the top, or more likely, the downswing of his prime. At 32 years old, he has been consistently regarded as one of the best defensemen in the KHL, won two championships, and has made the KHL All-Star game in three of the last four years.
In addition, he has been a consistent figure on the Russian national team at international competitions. He's represented Russia in the last four World Championships (includes two gold medal wins), and won a silver medal with the Olympic team in 2014.
Evgeni Medvedev terminated contract with #AkBars of #KHL. Could mean he's going to #NHL. Best team Russia D in Sochi, 2 times world champ

— Igor Eronko (@IgorEronko) May 20, 2015
Medvedev has consistently been one of the six best Russian defensemen in the world, which means he should certainly be able to handle a middle pairing role in the NHL. At $3M/year, he's being paid that way. There may be an adjustment process going to the smaller sheet of ice, but Medvedev's skillset is one that should translate well to the NHL.
Elite Prospects said the following about his game:
A large, yet very mobile and smooth skating defenseman. Evgeny Medvedev sees the ice well and has good hockey sense. He can pass really well, but also possesses a hard shot. Could play a more physical and aggressive game given his size.
Medvedev is tall at 6'3″, but is relatively thin for his height at just 198 lbs. As a result, it shouldn't come as any great surprise that he is not an overly physical player. That description sounds exactly like what the Flyers defense needs right now. His mobility will be a breath of fresh air for an otherwise slow group.
A Fit with Dave Hakstol's Vision
When Hakstol was asked about the style of hockey his teams play, he offered the following insight:
Hakstol aptly summed up his coaching style in four words during his 20 minutes on the dais at the Wells Fargo Center on Monday.

Accountability. Speed. Structure. Transition.
Medvedev gets a big check mark next to the speed and transition requirements of Hakstol's game. Hakstol continued…
"It's hard to generate offense. You have to be playing from the back end," Hakstol said. "That doesn't mean you have to lead every play from the back end, but you have to have support and you have to be active from the back end to gain offense."
That also sounds a heck of a lot like Medvedev. If you look at his numbers in the KHL, he didn't put up gaudy point totals. His best seasons were totals of 26, 24, and 24 points from 2011 to 2014. His mobility will help in 5-on-5 transition, an area the Flyers have struggled greatly in lately.
If I were to offer an NHL comparison, Medvedev seems like a combination of Matt Carle's skillset in Braydon Coburn's body. Carle consistently made a great first pass and moved the puck at even strength, and Coburn was a big, strong skating defenseman that was not overly physical.