Plain and simple; the Habs stole Game 3 of the Eastern Conference final. Every Montreal Canadiens fan has seen a similar story. From Game 1 last series in Boston, to Game 5, 6 and 7 against the Washington Capitals in 2010. From back in Boston for Game 7 of the 2004 playoffs, to Game 3 of the Eastern Conference final Thursday night in New York. The Canadiens had absolutely no business winning that game, yet they found a way to pull it out. Dustin Tokarski will get all the credit, and he should, but the real man behind the Canadiens success these playoffs has behind the man behind the bench. Michel Therrien. 
I'll be the first to admit, I did not think Therrien was the right man for the job when hired two years ago by Marc Bergevin, who was named GM weeks before. Therrien had his chance years ago and quite frankly, he blew it. Therrien coached the Canadiens to a regular season record of 77-77-36 from 2000-03. The Canadiens took out the Bruins in the 2002 playoffs, but Therrien lipped off and took a crucial bench minor in Game 3 of the semi-finals against the Hurricanes, already up 2-0 in the series and 3-1 in the game. The minor gave Carolina a 5 on 3 where they evened the game and took over the series. Therrien was fired the following January and his emotions had a lot to do with the decision. He led Montreal to its first playoff appearance in four years, but it wasn't good enough to stick.
Michel Therrien's 2nd Kick at the Can
A second go around for Therrien and he seems more focused. Almost like he has learned a thing or two along the way having coached the Pittsburgh Penguins to the Stanley Cup final in 2008. Therrien lost his cool against the Senators last season with head coach Paul MacLean, but for the most part, Therrien has avoided controversy and allowed his team to do the talking with their play on the ice. He chose his words carefully this time around with the press not getting himself involved more than he had to regarding racial tweets that surrounded P.K. Subban and he refused to comment when Milan Lucic flexed his muscle or beat his chest. Better yet, when Shawn Thornton sprayed water in Subban's face Therrien again had very little to say. The Bruins gave the Canadiens more than enough motivation. Therrien called the Boston Bruins the best team in the NHL more than once to the media and he may have been right, but it also could have been a message to his players. If so, they responded!
The Canadiens coach made all the right moves leading up to the series with the New York Rangers. He experimented with Douglas Murray against the Bruins and although he brought energy to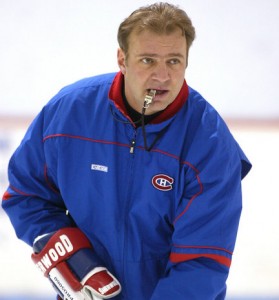 the team with thunderous hits and fearless shot blocking, Therrien was smart enough to make adjustments when Murray's weaknesses were exploited. Therrien replaced the slow moving Swede with the very fast and smooth skating Nathan Beaulieu. Many questioned the move. Not only would it be Beaulieu's first playoff game, but his first game in the NHL in months (before the Olympic break). Pretty big stuff for a Game 6, win or go home situation for Montreal. That wouldn't be the first tough call for Therrien.
Therrien received criticism when Daniel Briere was a healthy scratch in Game 5 versus the Bruins, but he was inserted back into the Habs lineup in Game 6 and 7 and lucky or not, Briere scored a big goal in what helped prevail the Canadiens over their arch rivals. Therrien tinkered with his lineup just enough to give his team the edge, out coaching Claude Julien who kept a similar squad over the seven game series.
Therrien was left with the toughest decision to date when his best player Carey Price was announced out for the Eastern Conference final after hurting his knee in Game 1 in a collision with Chris Kreider. The incident was full of talk back and forth between the Rangers and Habs; was the contact accidental or accidentally on purpose? Therrien along with Brandon Prust – former Ranger who made his presence felt in Game 3 – thought Kreider could have avoided contact with Price. Nonetheless, Therrien and his team were dealt a huge blow and with everyone assuming it would be backup Peter Budaj who would try to fill number 31's net, it was instead a 24-year-old kid who had 10 games of NHL experience and none in the playoffs.
Therrien's Unlikely Goaltender Choice
Whether you believe in the saying 'he's a winner' or not (OK you shouldn't, because it truly is not a thing, but if it were) you might say Tokarski is the closest thing making you believe. He has won at every level; 2006 Telus Cup, 2009 world junior championship (with Subban), 2012 Calder Cup, 2008 Memorial cup and now a playoff game at Madison Square Garden, with the season basically on the line for the Habs. Tokarski has a fantastic track record and that is why Therrien went with him when many 'analysts' questioned the move. The majority of the Montreal fan base were left puzzled as well, but there were also many who backed the coach's decision.
Tokarski turned aside all 10 shots in the third period of Game 2 and his play carried over in Game 3 where he made 35 saves in a 3-2 overtime victory. Tokarski said he felt more calm and relaxed in Game 3 because he 'got the jitters out'. Tokarski, a fifth-round pick by the Tampa Bay Lightning in 2008, was dealt to the Canadiens last season and played in only three regular season games with Montreal in 2014. He has some big skates to fill and I'm not just talking about Price's.
Ken Dryden played only six games as a 23-year-old during the 1970-71 season before leading the Canadiens to a Stanley Cup. Patrick Roy also won Montreal a cup as a rookie in the 1985-86 season. Steve Penney didn't win a cup, but the 22-year-old took over late in the 1984 season, sweeping the Bruins and taking out the Quebec Nordiques before falling short against the defending Stanley Cup champion New York Islanders.
All the pressure in this series went on the Rangers the minute Kreider ran into Price. Whatever happens from here on out, Bergevin will deserve a lot of credit for the moves he has made since taking over this team. Briere, Mike Weaver, Dale Weise and Thomas Vanek, despite his struggles as not even Therrien can get him going, have all made a major impact during these playoffs. But, maybe his best move was hiring Michel Therrien.
In two years the 50-year-old coach took the Habs from third last in the NHL to a division title in his first year and then knocking off the President Trophy champs in Boston in year 2. Now he has a shot to prove his doubters wrong again by taking out the Rangers. Therrien looks like a different man this time around in Montreal. He has learned from his mistakes and seems like a much more confident coach, more matured. He was a rookie coach his first time around, but he doesn't look like a rookie now. Therrien won't even let anyone watch his practice!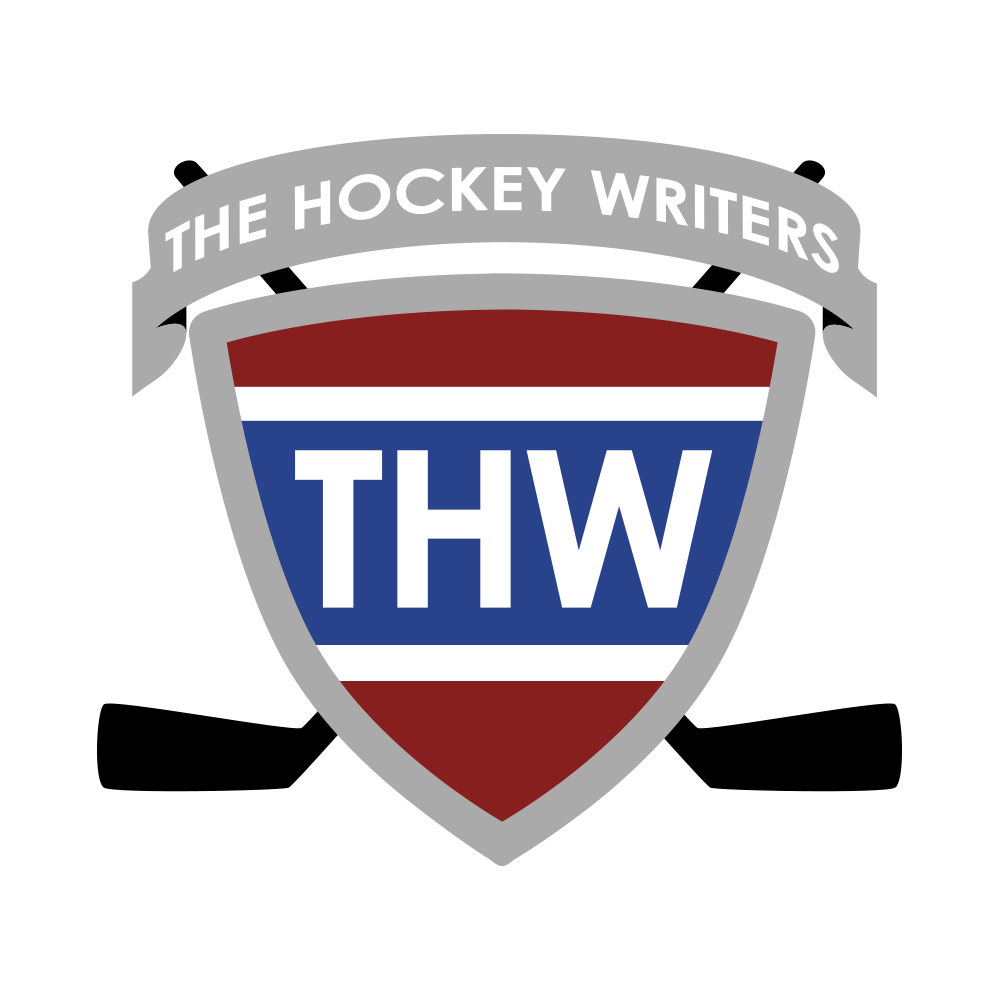 The Hockey Writers is:
1) A top-tier hockey media company delivering a top-notch, in-depth look at the NHL
2) A collective of some of the best hockey writers anywhere
3) A multimedia provider with daily podcasts and YouTube shows
4) Well-respected and widely-cited NHL prospect and draft resource