Believe it or not, a large percentage of Habs fans adamantly believe that Michel Therrien has an axe to grind with their team's raining Norris trophy winner, P.K. Subban. To them, I ask: are you telling me that the Canadiens coach is blind, or on hallucinogenic drugs while behind the bench? The answer to this question is obviously NO. Subban is not only the Habs most explosive and dynamic defenseman, he is probably the team's most valuable player, and in my opinion, the heart and sole of this hockey team. I find it extremely difficult to believe that Michel Therrien does not feel this way as well. So why does Therrien continuously show him tough love by benching him for half of a period in a game where his team is trailing? Why is Therrien seen giving Subban a hard time in the Habs weekly television series, 24CH? Why hasn't Therrien given Subban more penlty killing duties or shootout attempts?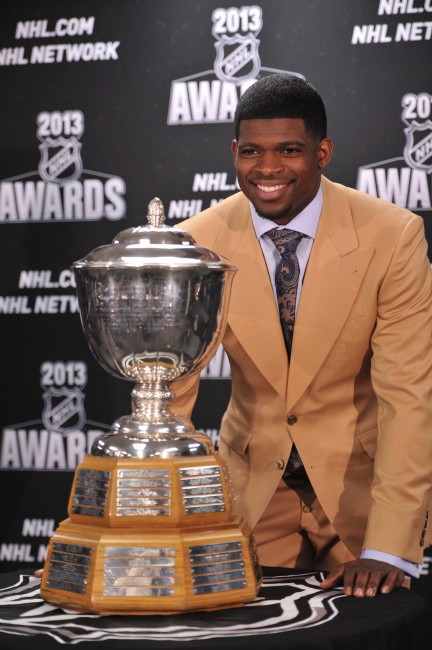 Before I offer my take, I want it to be known that I am not in full agreement with Michel Therrien. Sometimes, I believe he takes things a little bit too far. Moreover, I myself would like to see Subban receive an attempt in the shootout once in a while, and some more penalty killing time. However, I am also open-minded enough to see where Michel Therrien is coming from in other areas of his perceived bad relationship with Subban.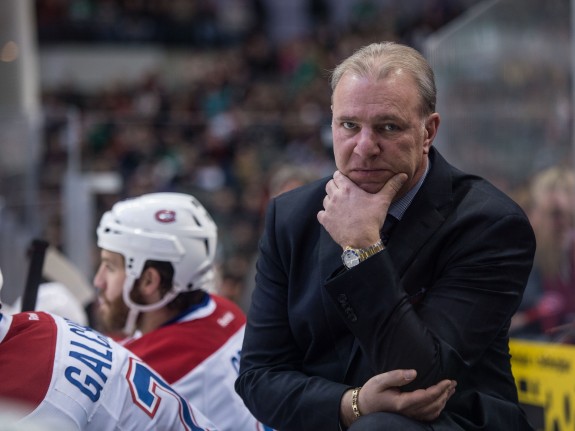 As a coach, you usually have two choices. You can treat your superstars differently than the rest, because let's face it; they make much higher salaries (or will make) than other guys, and they contribute more than other guys on the team. Contrarily, and this is Michel Therrien's school of thought, you make everyone in the locker-room accountable, and you don't dismiss a bad play or performance on the ice even if the player happens to be your MVP. By making struggling forwards (at the time) David Desharnais, Daniel Briere, Alexei Emelin, and most recently, Rene Bourque healthy scratches, Therrien has made it clear that nobody on this roster is bigger than the team itself, thus protecting his "team-concept" philosophy.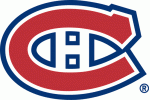 Still disagree? Well, maybe this analogy can help steer you closer to where I stand. In a family of let's say three of four children, each child is bound to have different strengths and weaknesses (aside from Henrik and Daniel Sedin, no two people in this world are exactly the same). For example, one child might experience high levels of success. He or she might achieve high grades as a student and have many friends while growing up. His or her sibling might have a lot of trouble learning or making friends in school and as a result, he or she might acquire bad habits, and eventually decide to drop out. The question is, would a smart parent turn a blind-eye should their successful child misbehave in a moment of weakness? The right answer to this question is NO. Don't get me wrong, most parents would play down the situation in order to protect their superstar child's psyche. If the parents respond with sanctions, like Therrien did with his superstar, they are making all of their children equally accountable. That, my friends, is how parents acquire respect from their other children, and more importantly, that's how a coach gets respect in his locker-room.
When P.K. Subban took a 2-minute roughing penalty at the end of the second period in a recent game against the Philadelphia Flyers, Subban first shift preceding his penalty was about 12 minutes into the third period. On this night, most fans were calling for Michel Therrien's head. To them, I had another question: would Mike Babcock not have done something similar had Subban taken the same penalty in Sochi? With no empirical evidence to back it up, I am convinced that Babcock and the rest of Team Canada's coaching staff would have responded in similar fashion.
P.K. Subban fails to stay disciplined late in the 2nd period in game vs the Flyers
Furthermore, the common response to this question by Canadiens fans went like this: Would Therrien have benched Desharnais, or Bouillion had it been one of them who took the penalty that Subban did? My response: there is no doubt in my mind that those players would have received the exact same treatment. However, I quite simply don't see these guys taking a penalty as unnecessary and untimely as the one that Subban took. But that's another topic that's up for debate.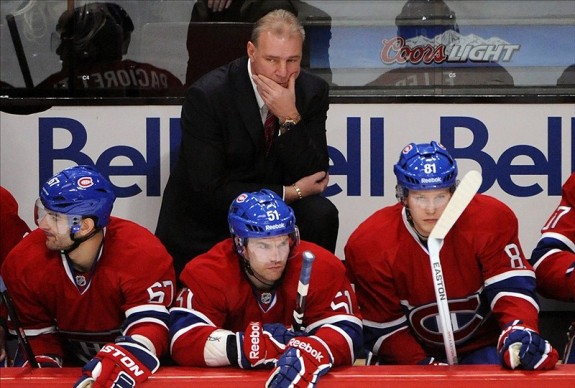 Returning to Subban, it is no secret how much passion and pride this player feels to be a part of the Montreal Canadiens organization. We see it on the ice and we see it by the way that he speaks when talking to reporters. After recently being selected to represent Canada at the 2014 Sochi Olympics, the toughest hockey team in the world to make, and a team that he worked his tail off to make, Subban was naturally, and deservedly euphoric. However, if you are coaching the Canadiens it is your duty to keep Subban grounded and focused on his job in Montreal, before he goes off to experience one of his lifelong dreams. Similarly, a good parent needs to make sure their child doesn't get complacent if he or she accomplishes something really grand. Ultimately, it comes back to the same philosophical stance: nobody is above the Habs logo, and oh by the way, P.K. Subban knows this.
.
David is currently a second year Arts student at McGill University and aspires to have a career as a sports journalist one day. When he's not covering the Montreal Canadiens for THW, he is the sports producer for TVMcGill and the host of his very own show called "On The Line with David Stein." He is also a frequent contributor to the McGill Tribune.