From being passed over in multiple drafts to becoming the captain of the NHL's most storied team and winning three Stanley Cups, Mike Keane is one of the best and most successful undrafted NHL players of all time.
Keane — who is one of only 11 players in NHL history to win a Stanley Cup with three different teams — found success and that trio of Cup victories thanks to his incomparable work ethic, dogged determination, and simple desire to "play as many games as I can."
Keane's Humble Winnipeg Roots
Perhaps Keane got his grit and gutsiness from his prairie hometown of Winnipeg, an isolated and insular place that can test a person's resolve, especially in the brutal winters.
Keane began his hockey career in humble digs, playing out of Sir John Franklin Community Centre, a modest rink only a few minutes away from the author's current and childhood homes. Framed pictures of Keane still hang proudly in the River Heights community hub.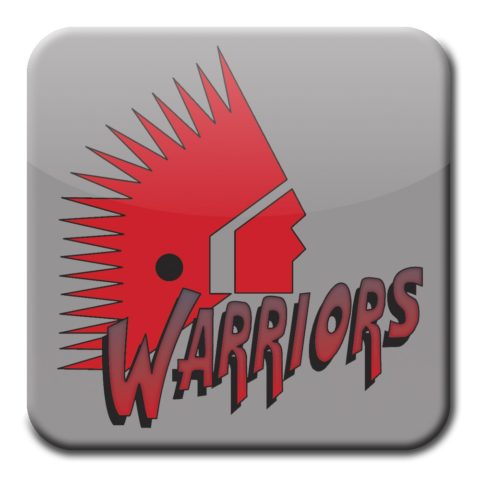 His junior career began with the Manitoba AAA Midget League's Winnipeg Monarchs in 1983-84. He also played a single game for the WHL's Winnipeg Warriors that season, in their last and worst of their brief four-year tenure in the 'Peg.
The Warriors moved to Moose Jaw, Saskatchewan and Keane went with them. In his first season, he showed the mixture of skill and truculence that became benchmarks of his game, tallying 43 points and racking up 141 penalty minutes.
Keane was passed over in the 1985 NHL Entry Draft but the Montreal Canadiens took a chance on him a few months later, signing him as a free agent. Keane played two more seasons with the Warriors, putting up 83 and 70 points, respectively, and also represented Team Canada at the 1987 World Junior Championships. Of course, that was the year of the infamous Punch-Up in Piestany, a 20-minute bench-clearing brawl which led to both Canada and the Soviet Union being disqualified from the tournament.
Hard Work for Les Habitants
After spending a single season with the AHL's Sherbrooke Canadiens, Keane made his NHL debut on Oct. 6, 1988, tallying an assist against the Buffalo Sabres. Keane quickly made an impression as a truculent and hard-nosed player despite his 5-foot-10 frame, and recorded 16 goals and 19 assists for 35 points. He recorded seven more points in the playoffs as the Canadiens ran all the way to the Cup Final but were beaten by the Calgary Flames.
Related: The Best Undrafted Players in NHL History
Keane continued to plug away, helping the Habs qualify for the playoffs in each of his next three seasons before enjoying the best year of his career in 1992-93 and finding Cup glory. He put up 60 points that season and 15 more in 19 playoff games as the Canadiens bested the Los Angeles Kings to win their 24th Stanley Cup.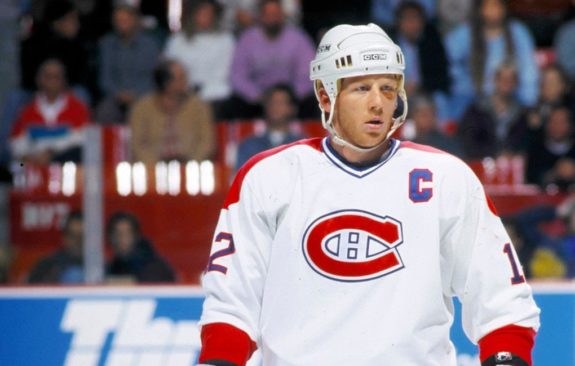 The Canadiens recognized everything Keane brought to their team — much of which didn't show up on the scoresheet — and named him captain in 1995 after Kirk Muller was traded to the New York Islanders. Keane created a bit of a kerfuffle in the staunchly-nationalist Quebec after saying he didn't find it necessary to learn French since the team predominantly spoke English in the locker room.
Keane's tenure as the 24th captain in franchise history was short-lived. Just four months later, he was traded as part of the Patrick Roy deal to the Colorado Avalanche in their first season since relocating from Quebec.
Related: Quebec Nordiques: A History of Beers, Brawls, and Van Halen
Keane's Success Continued in Colorado
When Keane was traded, he joined an instant contender. Nordiques ownership was forced to sell that summer because of financial constraints, a poor Canadian Dollar, and a terrible arena, not because they were a terrible team.
After suffering through an awful 1980s, the Nordiques chose first overall thrice in a row between 1990-92 and were a legitimate contender by the mid-1990s. The Mile High City's COMSAT Entertainment Group acquired a loaded squad that featured Joe Sakic, Peter Forsberg — who they acquired in the Eric Lindros trade — Valeri Kamensky, Adam Deadmarsh, Adam Foote, Curtis Leschyshyn, Owen Nolan, and Mike Ricci.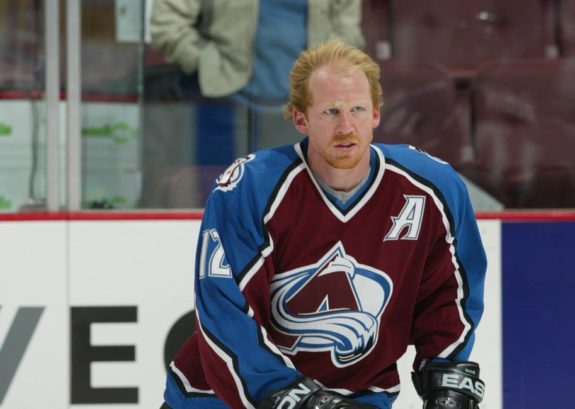 Adding the superstar Roy and chippy Keane, who excelled on the penalty kill, pushed the brand-new franchise over the top. They went 47-25-10 that season and captured the Cup. Keane played in all 22 playoff games, recording five points.
New Teams, Same Keane
After spending 1996-97 with the Avalanche and making it to the Conference Final, Keane signed with the New York Rangers as a free agent and spent most of 1997-98 with Wayne Gretzky before being traded to the Dallas Stars.
Keane, just like he did with the Canadiens and Avalanche, helped the Stars excel: in 1998-99, the Stars finished first in the NHL with a 52-19-12 record. Alongside Mike Modano, Brett Hull, Joe Nieuwendyk, and fellow Manitoban Ed Belfour, Keane helped the Stars win their first Stanley Cup in franchise history, with the the Cup winner being Hull's controversial triple-overtime goal (yes, his toe, indeed, was in the crease when he banged it by Dominik Hasek.)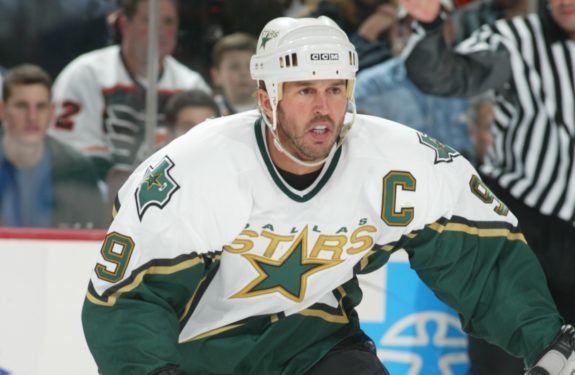 Keane and the Stars returned to the Final in the next season — he put up 34 points that season and once again played in every playoff game — but they fell to the New Jersey Devils.
Keane stayed with the Stars through 2000-2001 before beginning the 2001–02 NHL season with the St. Louis Blues. However, before that campaign was over, he ended up back with Avalanche, which fell one win short of giving Keane the chance to capture his fourth Stanley Cup as they lost 4-3 in the Conference Final to the Detroit Red Wings. Keane stayed with the Avalanche until he signed with Vancouver Canucks at the start of the 2003–04 NHL season and played 64 games there at age 36.
On April 4, 2004, in what would be the final regular season game of his NHL career, Keane scored two goals in a 5-2 win against the Edmonton Oilers.
Keane Comes Home
However, his pro hockey career was far from over. Keane truly had nothing left to prove after playing 1161 regular season and 220 playoff games for six different teams over 16 seasons, but his simple love of lacing him up led him to continue his career into his 40s. Older and balder but still more than capable, Keane signed with his hometown Manitoba Moose after the lockout wiped out the 2004-2005 season and spent five campaigns as Moose captain.
The author, who grew up without NHL hockey in his hometown, attended dozens of Moose games each season and always admired Keane for his desire to win that never wavered — he'd even drop the gloves against much bigger opponents if he had to — his intelligence with the puck, his pure tenacity, and his knack for getting the best out of his teammates.
"If the Moose aren't quite the Jets and the crowd is a bit sparser than in the NHL, Keane is still living a dream: He's playing pro hockey in Winnipeg," wrote Lindsay Berra in a 2007 ESPN feature.
While he recorded only 36 goals and 78 assists in 365 games with the Moose and never scored more than nine goals in a season, they "didn't need Keane to dominate," Berra explained. "He's already been where every kid with a hockey stick wants to go, so when he talks, his teammates listen. They imitate his on-ice habits, follow his orders, tape their socks like he does. He's another coach, who happens to take shifts." Under the grizzled vet's gaze, the Moose made the playoffs in all five of his seasons and advanced all the way to the Calder Cup Final in 2009.
The Moose elected not to re-sign Keane, then 43, after the 2009-10 season. On Feb. 12, 2011, the team honoured him by raising his #12 to the MTS Centre rafters, which the author had the privilege of seeing.
Keane is Winnipeg Royalty
In 2013, two seasons after True North Sports & Entertainment bought the Atlanta Thrashers and relocated them to Winnipeg, Keane joined the organization as a player development assistant. He continues to work in this role, side-by-side the Moose captain that preceded him, Jimmy Roy.
As an aside, Keane and Roy's numbers hang side by side in Bell MTS Place, with the former hoisting the latter's #21 to the rafters in February. Roy played nine seasons and 603 regular season games with the Moose, tallying 101 goals, 111 assists and 1,434 penalty minutes.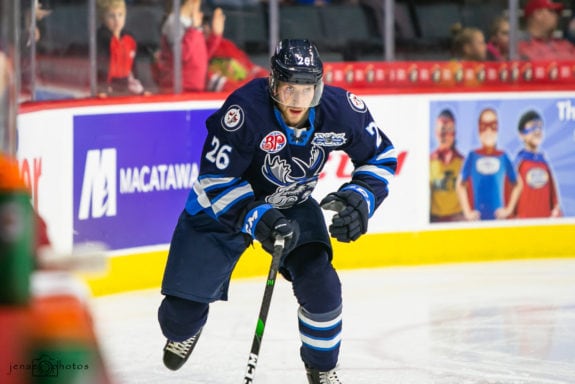 Keane was inducted into the Manitoba Sports Hall of Fame in 2016 and is also a member of The Order of the Buffalo Hunt, which recognizes "the outstanding and distinctive contributions of leaders in areas like politics, business, sports and entertainment."
Reflecting on his career in 2018, Keane said: "It never was a grind. It never was an effort to come to the rink and put your stuff on.  You had your tired days sometimes, but once you put your stuff on it was a good day. I don't think it's ever, 'oh my god… have to go here again.' Paul Maurice had a good quote when he talked about Winnipeg. There's never a bad day. You're going to have not-great days, but there's never a god-awful day. It's never been a grind for me."

Mike Keane on his career
Winnipeg is a blue-collar town and those of superb character such as Keane — a modest, lunch-bucket guy who made good because he gave it his all every shift of every game — really resonate within the city. He may not have possessed the slickest skills, but has three Cup rings and a lifelong legacy thanks to his hard work.
---
---