The Pittsburgh Penguins had a season that they would rather forget. Much of the blame for that can be placed on former general manager (GM) Ron Hextall, however, head coach Mike Sullivan also should share in that blame. Many consider him to be one of the best coaches in the league, but this season he made a lot of questionable decisions that hurt the team. Now the big question is will the new leadership in Pittsburgh keep him around or choose to part ways?
Sullivan's Track Record 
Sullivan became the head coach in Pittsburgh in December 2015. That season the Penguins went on to win the Stanley Cup, and they won it again the following year. He was immediately classified as an elite head coach after winning the championship two years in a row. After examining the body of work he has put together since 2017, it is hard not to wonder if he really is an elite coach or did he just inherit a good roster.
This was the first year that the Penguins have missed the playoffs in 16 seasons, but they have not advanced past the first round since 2018. The moves made by Hextall did not do much to help the team, but that does not give Sullivan a pass. When he took over during the 2015-16 season, he had a much faster, younger team. His current roster is much different, yet he has continued to stick with the same style of play. His stubbornness and refusal to adapt his game plan to fit his players cost his team a number of games this season. 
Sullivan's Questionable Decisions 
One of the many questionable decisions by Sullivan that had fans screaming at their televisions all season was the continuous deployment of Jeff Carter especially in high-risk situations. He had no problem scratching younger players who were struggling throughout the season such as Kasperi Kapanen and Danton Heinen. However, when it came to Carter, it seemed like his allegiance to the veteran clouded his judgment.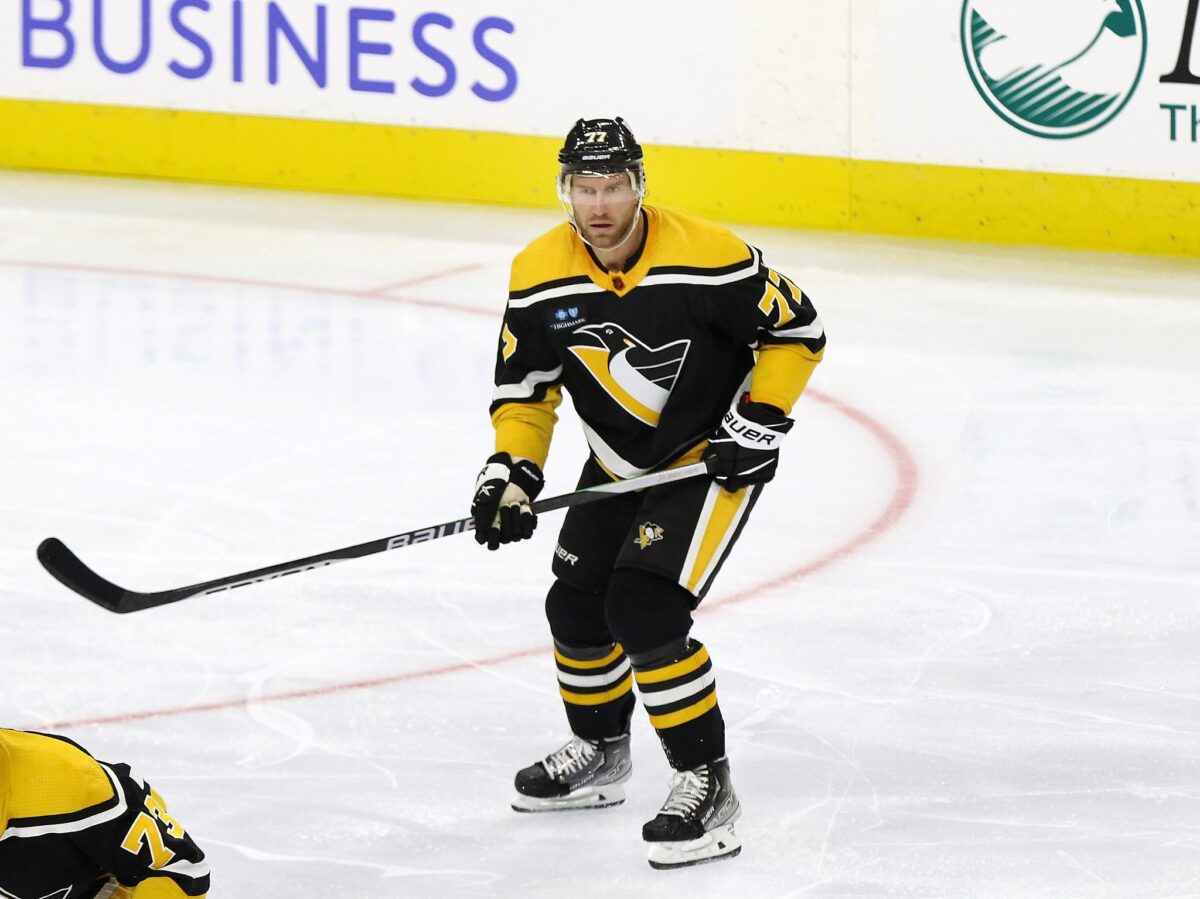 There weren't many younger players called up from Wilkes-Barre/Scranton this season, but the ones that were got little to no opportunity to prove themselves. Forward Alex Nylander, who showed promise early on, only played in nine games before being sent back to the American Hockey League. Jonathan Gruden, Fillip Hallander and Sam Poulin also only played in two or three games before being sent back to Wilkes-Barre/Scranton. Sullivan had an unwavering loyalty to his veterans this season despite their struggles, which made it impossible for younger players to even get on his radar. 
Related: 2 Potential Trade Destinations for Penguins Mikael Granlund
---
Latest News & Highlights
---
One of the few good decisions that Hextall made was bringing Rickard Rakell to Pittsburgh. Rakell has been at his best when he is deployed on the first line with captain Sidney Crosby and Jake Guentzel. However, for the majority of the season, Sullivan kept Bryan Rust on the first line and sent Rakell to the second line. Rust had a decent year and ended the season with 20 goals, but it was clear as the season went on that Rakell deserved to be on the right wing of Crosby. 
Sullivan's Future in Pittsburgh 
Fenway Sports Group is currently searching for a new front office in Pittsburgh. They will no doubt bring in a GM who is forward-thinking and understands the modern game. Will the new leadership keep Sullivan around, and if they do can he adapt his coaching style to fit his players? A new coach in Pittsburgh may also be exactly what the Penguins need. Someone who has no loyalty to any of the players and will simply do what is best for the team could be the key to their success next season.