by Eldon MacDonald (edited by @ChrisRalphTHW)
NHL Draft War Room: Mikko Rantanen
Ranked #7 – March 2015 THW's War Room Rankings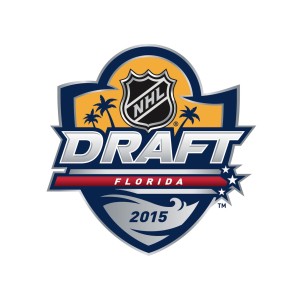 Hashtag: #TheFinnishHavoc
Team: #96, TPS, Liiga
Position: Centre/Right Wing
Shoots: Left
Height: 6'4
Weight: 209 lbs.
Born: Nousiainen, Finland, 29-Oct-96
Twitter: n/a
Stats
Other Rankings
THW's Draft War Room: The Finnish Havoc
How Much Havoc Can One Finnish Guy Create?
Eldon MacDonald, THW:  A few words on Mikko Rantanen:
The Finnish Havoc – Question: Why do coaches love big guys who run over people (like defensemen), big guys who take parking places (on the ice) not reserved for them (like in front of the net) or big guys who take things others feel belongs to them (like the puck)? Answer: It's the havoc. Havoc not only creates opportunity it also removes any control the opposition thinks it may have. North American Coaches will absolutely love Mikko Rantanen.
http://t.co/XjymQcv3NG
#8 Mikko Rantanen
2015 – 21GP 6G 7A 13PTS. Strong mix of size, vision & developing technical skill-set on the puck.

— ISS Hockey (@ISShockey) March 11, 2015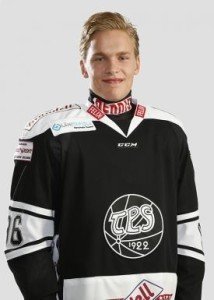 Five Reasons Why Mikko Rantanen Will Be the First European Player Chosen in the 2015 NHL Draft
Herd Skating: No, opposition defensemen do not have to put an ear to the tundra (tundra derives from the Finnish word, tunturia, meaning treeless plain) to hear Mikko Rantanen approaching. They do, however, sense the shock wave coming as he advances upon them like a herd of reindeer in full flight. They often feel the bruises too as he barrels over them in an all-out, full afterburn drive to the net.
Havoc Creator: Take compete, add drive, add size, add reach, add skating prowess, add puck protection, add a need to be in the action and a need to control – take all of that and throw it down low and watch the ensuing havoc develop – Havoc from a net drive, a net presence or a puck battle. It is fun to watch. He doesn't give up on the play.
Domination: Shows that big-man dominance in board and puck battles or in establishing net presence.
Leadership: Assistant Captain of TPS at 17 probably tells it all.
Team First: Whatever hockey coach or hockey school that gave Mikko the lesson on "Team First" knew what they were doing. I bet Mikko still has the gold star from that lesson.
Offense
Vision – Elite.
Mental Prowess – Processes the game at a high rate so he can physically play the game at a fast pace and still be control.
Skating – Reindeer-like. Reindeer think with their noses, not the eyes. They go with the wind. Mikko also possesses very good agility and the ability for quick stops that he uses to his advantage in working down low.
Passing – Physical ability to make great passes and the mental ability to know when and where to make them. A strength.
Stickhandling – Mikko uses his size and decent hands to work magic at high speed and in traffic. He also possesses the confidence to execute difficult rushes and has the ability to draw the opposition to him allowing his teammates the get the freedom they need to be open for his passes.
Defense: Does he block shots – yes? Is he good on the forecheck – yes? Will he hold back and assist in the breakout – yes? In short, Mikko is a defensively responsible player that you are happy with in all areas of the ice. Mikko could also be a good player for the PK down the road.
Awards and Achievements
2011-12: Jr B SM-sarja – Bronze Medal
2013-14: IIHF U18 – Team Finland – Top 3 Player
2014-15: IIHF U20 – Team Finland – Top 3 Player
Improvements to make – The first two things coaches will likely ask him to work on when he comes to North America are:
Complete your physical domination game – While Mikko can be a wrecking ball in driving through opposition defensemen, he is yet not known for throwing physically imposing checks that the big-boys in North America use to complete the domination and intimidation side to their game.
Shoot more – Mikko will need to move from the pass first mentality prevalent in Europe to the more "shoot where possible" mentality of North America. The quality of his shots are good; it is just the quantity that he needs to work on.
NHL Projection: This is the type of guy that every team wants to have as their big power forward that they generally don't have – big-man size, high energy, high compete, high-end drive to the net, willingness to create havoc along with high-end physical skills. Yes, he will need to learn to deliver punishing body checks but that can come later. I see him as a first line power forward, most likely on the wing.
Draft placement: Those who watched the IIHF World U20 Tournament knows Mikko Rantanen had a great tournament and put himself into contention to be a high draft choice in 2015. However, most thought he would go back to Finland and more or less get lost on a very poor TPS team in the Liiga (top Finnish professional league) and probably not get much ice time anyways so he would eventually drop in the rankings. Nobody could have told Mikko Rantanen this or, if they did, he didn't listen. What happened was Mikko Rantanen went back to Finland and turned up his game about five notches and became about the only reason to go to TPS games. So instead of falling, Mikko should be rising in the rankings for 2015. I have him in the top 10 at number 7. Most others have him in the 7 to 13 range.
"Mikko Rantanen is rising up the charts. We have him in the next grouping after Hanifin with Marner, and Strome." Woodlief.

— Oilers Now with Bob Stauffer (@OilersNow) March 10, 2015
Quotable
Interview
Profiles
Mikko Rantanen #96 | Remember The Name – https://t.co/fKb0OE4HMH #HCTPS #Liiga #NHLfi

— Lari Lieskivi (@ElManazer) March 19, 2015
Videos
https://www.youtube.com/watch?v=I-4HnMa-f4Y