The Minnesota Wild have to be plenty excited to be done with the month of March. A month that has seen the top team in the Central Division and Western Conference drop five straight games, with a 2-8 record for the entire month. For a team that has looked so dominant for a majority of the season, the Wild seem to have lost a bit of their mojo and with only 11 games remaining in the season, the Wild are looking to find their game again.
Dubnyk Must Play Better
It's been a Vezina-caliber season for Devan Dubnyk, who is in his second full season with the Wild. Throughout the entire season, Dubnyk's numbers have been either at, or near the top in terms of wins, goals against average and save percentage, However, just like his teammates, Dubnyk has struggled in the month of March. After allowing three or fewer goals in his first 27 starts, Dubnyk has allowed four or more goals four times in his past 11 starts, including twice this month. Due to his decline in performance, he has seen his statistics take a hit in March as he's went 2-7 in 9 starts, (one of those wins came in relief of Darcy Kuemper) with a 2.92 goals-against average and a .898 save percentage.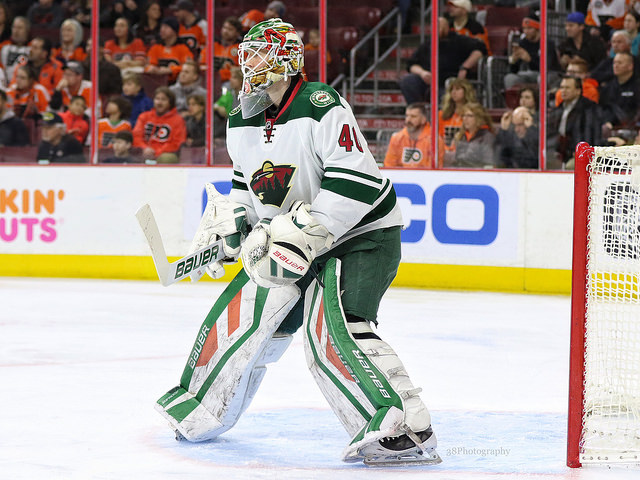 Dubnyk isn't the only one to blame. Defense has been issue for the Wild this month as well. Guys have been lazy in the defensive zone and have made its fair share of mistakes. Matt Dumba has struggled defensively. Marco Scandella has had a down year and has struggled to play consistent defense. There has been several instances this month where a Wild player stopped skating and allowed their man to move into a high scoring area, leaving Dubnyk exposed.
Wild Offense Has To Capitalize
This team is different from the Wild teams of recent years. When Mike Yeo was head coach of the Wild, the team was known for playing shut down defense and scoring enough goals to win. If the Wild ever fell down by two or three goals, you could typically chalk that up as a loss. This year has been much different. The Wild have scored 229 goals through 71 games, which is second best in the league behind only Pittsburgh. They have found ways to come back and win after trailing by multiple goals or trailing several different times in a game. The resiliency in this team and their ability to finish on quality scoring chances has been a lot of fun to watch and they've shown that you can never count this team out of a game.
Minnesota has gotten away from that this month. They have failed to finish on quality scoring chances multiple times in key situations where it could have very well changed the outcome of the game. They have failed to produce goals on odd-man rushes, and have missed an open net on many occasions this month. Therefore, if the Wild want to get back to their game, they need to find that scoring touch that has come so easily this season.
Rediscovering Their Identity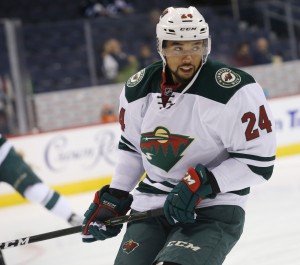 Rather than settling with recent results and limping into the playoffs, the Wild have to rediscover their identity. This is a team that has become fast-paced, offensive minded, and stout defensively. It's been a rough month for the Wild but head coach Bruce Boudreau believes that this team can get past this slump and "will be a better team and better players for it."
The Wild showed glimpses of its former self against Winnipeg on Sunday when they scored four unanswered goals to tie the game at four a piece. The Wild have a tough match up tonight against the Sharks yet should be a desperate hockey team, looking to get back on track.
I am 25 years old and have been happily married for over three years. I have been writing sports blogs for the past five years and I love it!
I also enjoy hunting, fishing, playing hockey and riding dirt bike in the summer.