Another week in the books means some more prospect updates and this week it also means that the Minnesota Wild's training camp officially starts in just a couple of days. Hockey is back! Thankfully this week we have more than Kontinental Hockey League (KHL) news to cover as the Tom Kurvers Prospect Tournament was held in which a team of the Wild's prospects competed against a similar team from the St. Louis Blues and Chicago Blackhawks. The Wild dropped the first game against the Blues and looked like they might do the same in the second against the Blackhawks, but ended up collecting a 7-4 win.
Tom Kurvers Prospect Tournament
These prospect showcase tournaments are a little bit difficult to put a whole lot of stock into because the teams are made up of groups of players who have little to no time playing together after an entire summer of not playing any hockey at all. It doesn't matter though because it's Wild hockey and fans will always watch it. While we didn't get treated to appearances from most of the Wild's top prospects, it did provide an opportunity to watch some highly touted players like Jesper Wallstedt, Reilly Heidt, Hunter Haight, and Sammy Walker.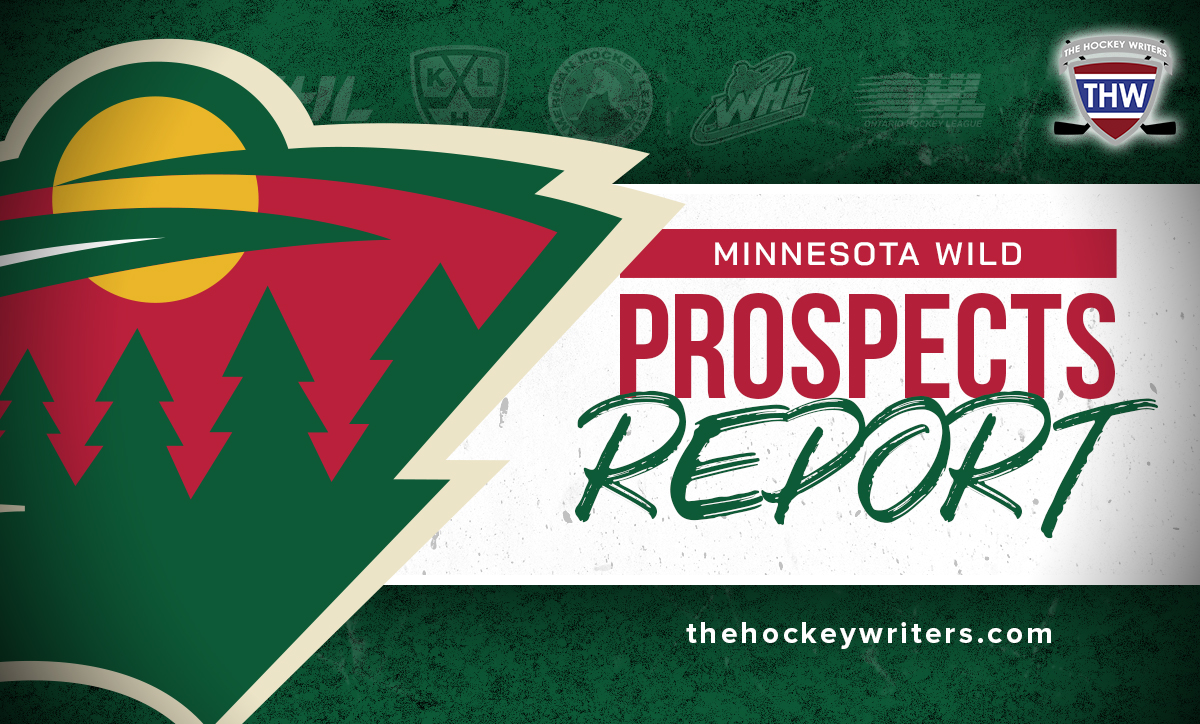 Walker led the Wild's offense with a hat-trick in the second game which was made up of the only goal in the first period, one in the second off a great feed from the Wild's 47th overall draft pick in 2022, Hunter Haight, and a go-ahead goal in the third to put the Wild up 5-4. Haight's assist on Walker's second goal completed the missing piece of his Gordie Howe hat trick for the weekend as he had the Wild's only goal in the first game along with a fight that he perhaps didn't have the upper hand in.
Casey Dornbach, an Edina, Minnesota native who signed a contract with the Iowa Wild back in March for the upcoming season, had both a great shorthanded finish to tie the game and a very nice assist on a delayed penalty to put them ahead by one (at that point). 
Related: 10 Minnesota Wild Prospects You Need to Watch in 2023-24
---
Latest News & Highlights
---
Rasmus Kumpulainen likely shrugged off any questions about whether he was worth his second-round pick with some true power-forward aggressive play, while David Spacek likely had people questioning why he was drafted so late with some excellent two-way play on the back end.
Another Strange Week in the KHL
Wild fans rejoiced to see Marat Khusnutdinov slide back into his first game since Sept. 6 as a second-line center. The joy may be short-lived though as the game ended in a loss with Khusnutdinov playing a season-high 13:44 without a single shot on goal, let alone a point, meaning his chances of participating in the next game are low (as if they weren't already). SKA St. Petersburg has a roster loaded with talent but they have now dropped five of their first seven games.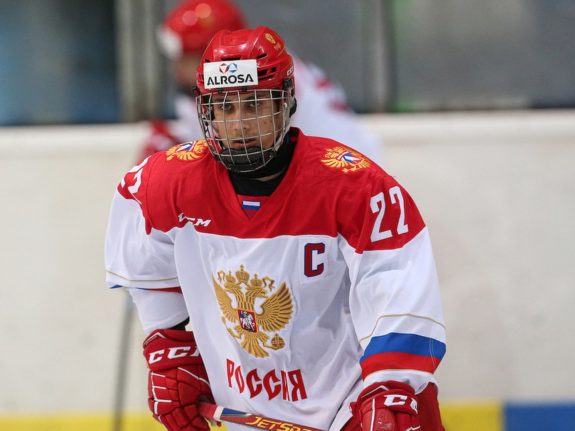 On the more positive side of the KHL, both Danila Yurov and Vladislav Firstov added a goal to their season totals as both now have four points in six games played. Yurov's consistent point production could be the start of a massive step forward for his development in what is likely (and hopefully) his last season before making the jump to North America. Point production is great, but more importantly, it leads to more ice time and greater responsibility in different game situations.
Firstov is a little bit more of a question mark for the Wild, as the second-round pick in 2019 played just one game with the Iowa Wild last season in 2022-23 after three seasons with the University of Connecticut before returning home to Russia to play for the Torpedo. He has serious potential as an offensive threat and remains a Wild prospect as he has signed a $925,000 entry-level contract (ELC) with the team, but the danger of him staying in Russia long-term is always there.
Hockey Season is the Best Season
The most important note of this entire week is that hockey season is officially back. More and more leagues are going to be kicking off their season openers this week, along with the Wild's training camp officially starting up. It is the week that fans wait for from the moment the previous season ends and they have to suffer through months of sports played on grass with balls, or cars driving around in circles for hours.