Yes, technically defenseman Mark Streit is still a member of the Montreal Canadiens… for now.
No Takers for Streit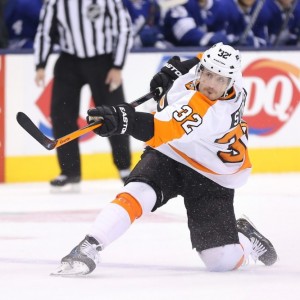 One can be excused for laughing at initial reports that Streit was being shopped. Having since been placed on waivers, Streit had initially signed a one-year, $700,000 deal with the Canadiens on July 25, nearly one month after free agency had begun.
That he was still available, with his previous team, the Stanley Cup-champion Pittsburgh Penguins, showing no signs of interest, should have been red flag No. 1 for general manager Marc Bergevin. In fact, with Streit having played just three of their playoff games (none in the Stanley Cup Final), there should have been no signs of interest on the part of the Habs to begin with.
Him signing on just two days before longtime Canadiens defenseman Andrei Markov announced he was leaving for the Kontinental Hockey League should have prompted all kinds of warning signs for Habs fans in turn. Despite Bergevin's public pleas to the contrary, it was clear from the get-go that the Habs would miss Markov's puck-movement from the back-end.
I mean, why else would they go out and sign Streit, a power-play specialist who had scored over 50 points as recently as 2014-15? Truth be told, there was no reason, like at all. Considering Bergevin had gone on record as implying Markov, "who, let's keep in mind… was going to turn 39 in December," was easily replaceable, you would think the team would do a better job hiding its true intentions.
Funny, But in a Tragic Way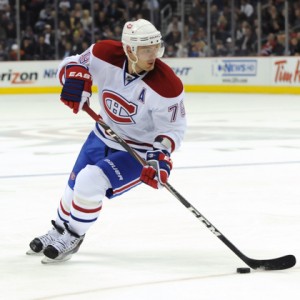 It's clear, but laughable, that the hope was Streit, who's going to turn 40 in December, would help to replace the offense and synergy with Shea Weber that Markov brought to the table. It's funnier still that Bergevin thought he could slip that by, without anyone noticing.
That's the best-case scenario. The worst-case? That Bergevin knew very well what he was getting (and what he wasn't) in Streit and simply signed him as a ploy to advance negotiations with Markov.
The $700,000 price tag is a pittance for a team like the Canadiens. So, it's very possible Bergevin, who at one point in time had made a daring "first come, first served" declaration to Markov and Alexander Radulov, simply got caught bluffing… again.
Fast forward three months later and Streit has been limited to two appearances and 28 minutes of ice time in four total games. So, Streit being shopped as a 39-year-old with zero upside? It's funny, but in a tragic way, because there's no way any team so much as gives up a clichéd bag of pucks for him.
Remember, they had their chance throughout all of July and decided against not having to give up any assets to bring him aboard. Streit hardly disproved their assessment of his past-the-best-before-date skill set while with the Canadiens. He is on waivers right now, after all.
Bright Side for Bergevin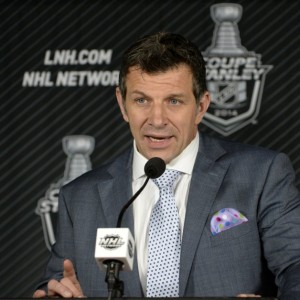 It's admittedly not all bad with regard to Bergevin. Him shopping Streit points to the general manager doing his due diligence. And, once again, Streit's presumably inevitable demotion (if not outright contract termination a la Alexander Semin) points to Bergevin being professional and putting the team's best interests over his own, similar to with the Andreas Martinsen situation.
It's just a shame Bergevin seems to have had this epiphany only after head coach Claude Julien has had to resort to playing a 19-year-old Victor Mete, however impressive he's been, on the top pairing with Weber. He's not Markov. One year older and a lot of years slower, Streit isn't either.
That much was obvious way back in June, when Bergevin could have done a better job assessing his situation and negotiating extensions for Markov and/ or Radulov. Now the Habs have no Markov, no Radulov, close to no goals scored on the season, and a whole lot of cap space accumulating dust.
Streit's Last Stand?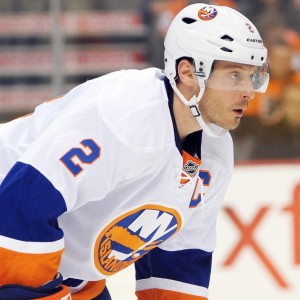 The Canadiens are far from doomed, but they could have made life easier on everyone involved. That includes Streit, who has clearly played his last game as a Hab. That's the only thing that isn't funny about this whole mess. This could also be the end of his NHL career. Not only has he potentially failed to go out on his terms, but this may have unfortunately become his lasting legacy… not being good enough.
It's ironic, because he was initially scouted in much the same vein. He first came over to North America back in 1999, but failed to catch on with an NHL team. Eventually drafted by the Canadiens five years later, he developed a reputation as a premier offensive option on the back-end, even immediately preceding John Tavares as the captain of the New York Islanders.
That's not nothing. It unfortunately speaks to his current situation, from a skill standpoint, that the Canadiens couldn't find some way to keep him aboard and take advantage of his career experience and leadership intangibles. We're talking the Canadiens again… a team that has consistently overvalued those same exact qualities.
Maybe that's another positive to take away for Habs fans, that the team has turned a corner from a managerial standpoint. It's sad, not funny, Streit had to get caught in the crossfire for it to happen.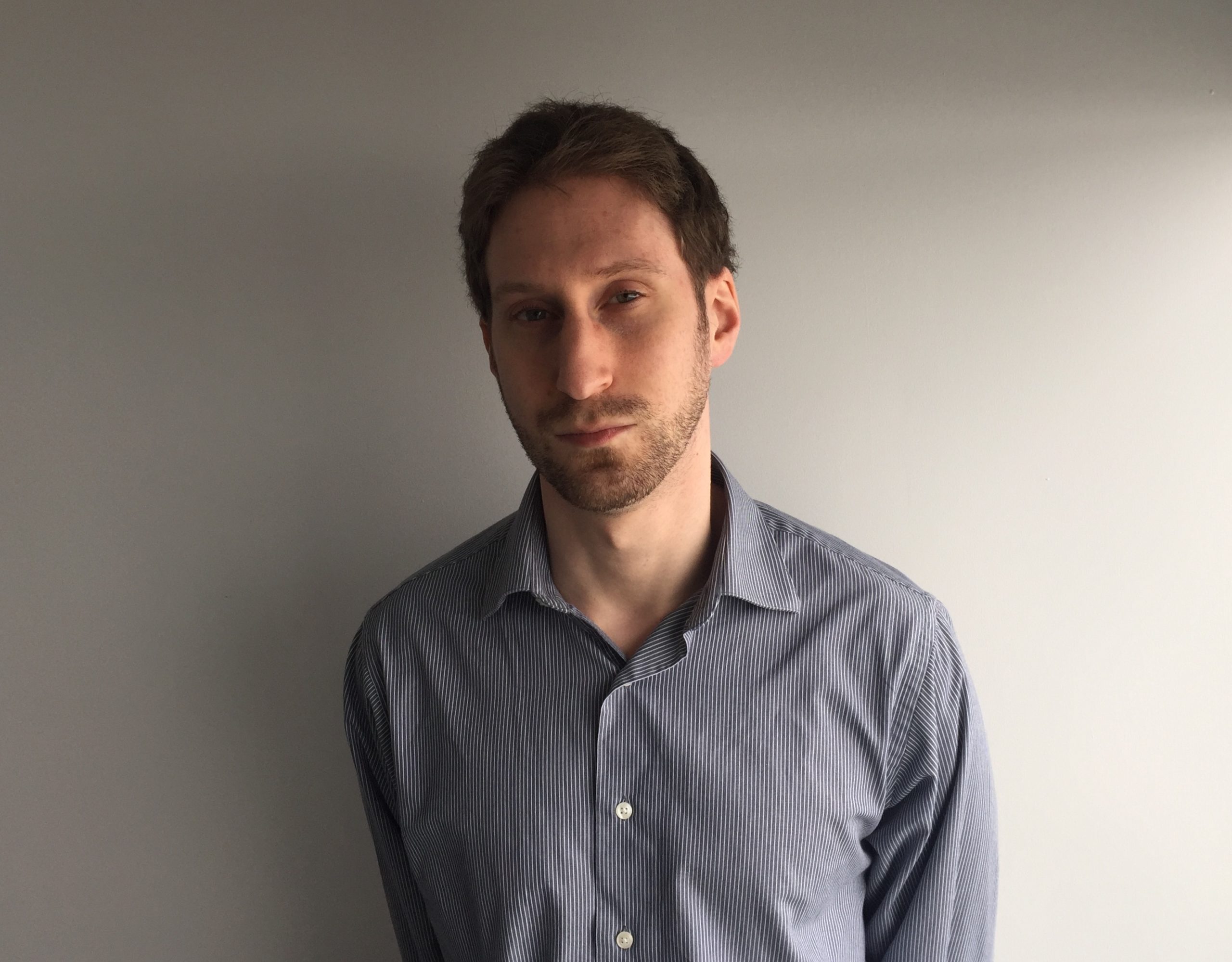 After 10 years of writing hockey, Ryan decided it was as good a time as any to actually join The Hockey Writers for the 2014-15 season. Having appeared as a guest on such programs as CBC Radio One's Daybreak, Ryan has also written for the Montreal Gazette and Bleacher Report and worked for the NHL itself and his hometown Montreal Canadiens. He currently writes about all things Habs for THW, with it being a career highlight for him to have covered the 2021 Stanley Cup Final as a credentialed member of the press.