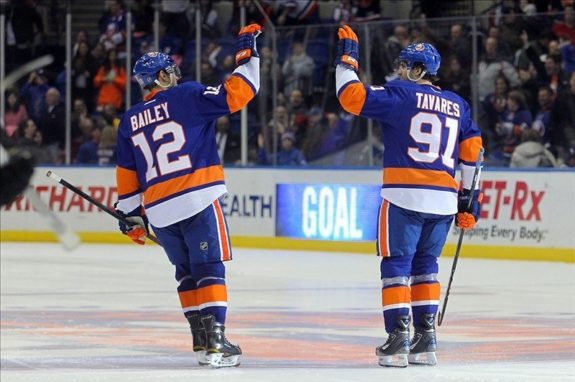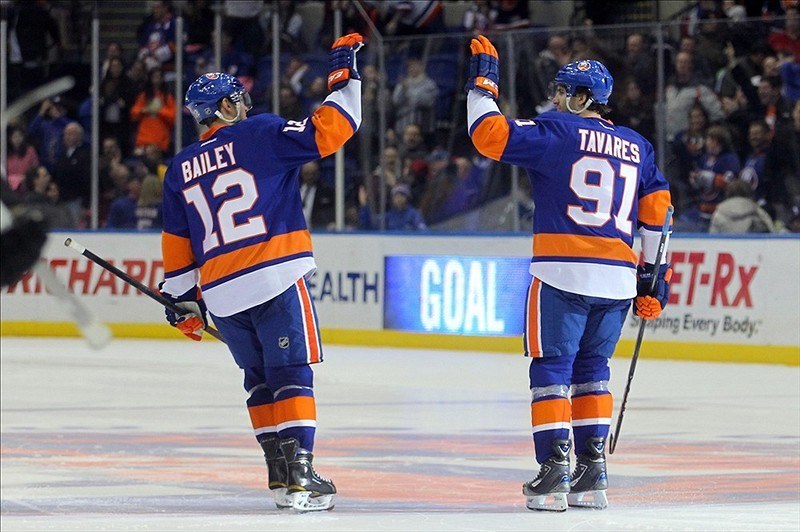 It's been six years — six long years — since the New York Islanders made their last playoff appearance.
To be more precise, it's been six years and four days since their Game Five loss to the Buffalo Sabres on April 20, 2007; a loss that sent them packing and set in motion a sequence of events that would prove to be heartbreaking for both the team and its fans.
It's been six years of missed opportunities, six years of failed arena campaigns, six years of misery and six years of ridicule.
I have nothing but the utmost joy for Maple Leafs' fans, who will get to see playoff hockey for the first time in nine years. With all due respect to them, they didn't have to spend those years worrying about a potential franchise relocation. Islander fans did.
After both the Lighthouse Project and August 1st arena vote were rendered unsuccessful, this team's future was very much in question. You would've thought that a fan base that's had to deal with the Rick DiPietro fiasco, the Scott Gordon/Bill Guerin fallout and plenty more, wouldn't have had to deal with more heartache.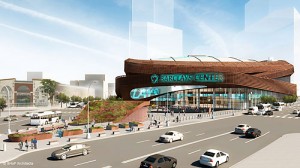 But there was always a light at the end of the tunnel, and the upcoming move to the Barclays Center in Brooklyn means the Islanders will geographically remain on Long Island. More importantly, it means the Islanders won't be moving anywhere else, be it Kansas City, Kitchener or Kalamazoo.
After the 2007-2008 season, GM Garth Snow committed this organization to a rebuild, and in the five subsequent years, the pieces to that puzzle have come together.
I think it's only too appropriate that Josh Bailey (14 points in his last 18 games) has been one of the major contributors to the Isles' recent surge. Bailey was Snow's first draft choice (ninth overall, 2008) after announcing the rebuild, so in a way, things have really come full circle.
Kyle Okposo's also been a key cog for this team and was drafted two years earlier, but the GM at the time was Neil Smith and the Islanders were in the postseason that year. The rebuild had not yet begun.
Fast-forward to the events of Tuesday, April 23rd, 2013; a day that most Islander fans did not believe would ever end the way it did. The Islanders needed to earn at least one point against the Carolina Hurricanes to have a shot at clinching a playoff berth that night.
Playing their sloppiest game in weeks, the Isles trailed Carolina 3-2 near the end of the third period. The Hurricanes could have been ahead 4-2, but hit the post on a wide-open net with Evgeni Nabokov "halfway to Charlotte," as John Kreiser of NHL.com described it. Instantly, there was a sense that things might somehow go the Isles' way after all.
With the clock minutes from striking twelve, Evgeni Nabokov made an acrobatic desperation save on fellow countryman Alex Semin and, almost immediately, the Islanders regained possession and skated into the offensive zone. John Tavares darted towards the net on the left side, took a perfect feed from Matt Moulson and fired a shot at Dan Ellis, who'd been doing his best Patrick Roy imitation for the better part of that game. The puck glanced off of Canes' defenseman Justin Faulk and behind Ellis and, with just 1:01 remaining, the game was suddenly knotted at three-apiece.
The Isles lost in the shootout, but that didn't end up mattering much, because the Washington Capitals held on to beat the Winnipeg Jets in regulation. At around 10 PM, the Islanders officially clinched a playoff berth.
I'd love to sit here and tell you what I was thinking at that precise moment, but to be perfectly honest, I didn't know what to think. I walked around the house at least three times saying "I can't believe it, I can't believe it, I can't believe it" over and over and over again. The more I said it, the more I couldn't believe it.
Now that I've had time to internalize what happened Tuesday night, I'm still overflowing with emotion but I can believe it; I can connect the dots.
I'd always believed in Garth Snow, in the rebuild, in the guys on this team. I hadn't always believed in coach Jack Capuano, and I'm still not fully-convinced that, long-term, he is the right man for the job. That being said, I tip my hat to Capuano, because he has his team playing very good hockey right now.
With Ryan Strome, Nino Niederreiter, Griffin Reinhart and other top-flight prospects still in the system, this team has a very strong future. If they're already a playoff team now, just you wait; they're going to be even better soon.
There have been several ups and downs over the last six years, many of which were of the extreme variety. There's no question that, in those moments, it was hard for the Islander fan to envision that a playoff berth was even a remotely feasible accomplishment for this organization. Yet here they are, heading to the postseason six years later.
Moments are capable of producing an infinite number of outcomes and igniting an infinite number of reactions to those outcomes. For those who've been associated with this team during the last six years, most of those moments have produced unfavorable outcomes and have ignited negative, pessimistic and, in some cases, downright-cynical reactions.
Today, for the first time in a long time, the moment is yours.
Enjoy it. Embrace it. Let it last a lifetime.
Comments are welcome
Follow me on Twitter @DFriedmanNHL