During the month of September, we will profile New Faces in New Places from around the NHL. We now look at new Coyotes' forward Alex Galchenyuk. Don't look now but the Arizona Coyotes have some nice pieces in place. How does Galchenyuk fit and can they make the playoffs this season?
Alex Galchenyuk
2017-18 Stats: 19-32-51 in 82 games for the Montreal Canadiens.
2018-19 Team: Arizona Coyotes
How Acquired: Galchenyuk was traded to the Coyotes for Max Domi on June 15, 2018. The trade was one-for-one. Galchenyuk has two years left at $4.9 million per season.
Expected Place in Lineup: Top-six forward.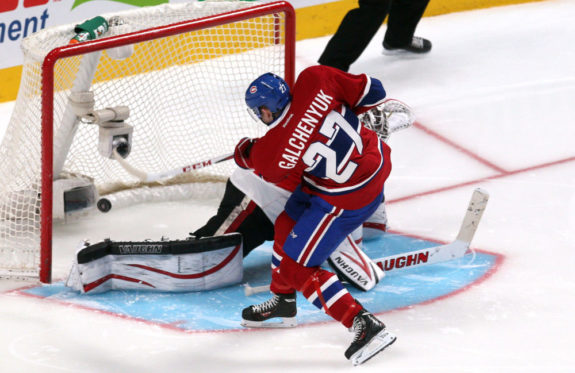 Mark's Take
It was only a matter of time before the Montreal Canadiens did something with Alex Galchenyuk. It just wasn't working for whatever reason. Despite posting a 50-point season, Galchenyuk was always involved in some kind of trade rumors.
Finally before the draft, the Canadiens and Coyotes completed a trade that got a lot of reaction in the hockey world. Galchenyuk was sent to Arizona in exchange for Max Domi. Initially, the reactions suggested the Coyotes got the much better end of this deal. In reality, only time will tell.
However you do have to love this trade from a Coyotes' perspective.
Even if he doesn't end up at center, which he will most likely to start the season, Galchenyuk is an upgrade on the wing from Domi. The numbers bear that out.
Galchenyuk already has a 30-goal season on his resume and does have the talent to consistently stay in that range. The questions with him of course start at center. Can he play center at the NHL level consistently? The Coyotes will put him there to start and see where things go. As well, were his struggles because of the way Montreal handled him or something he was doing? That is the part that I am most curious about.
The Coyotes have put themselves in an interesting place in a loaded Western Conference. Clayton Keller is a superstar in the making. Oliver Ekman-Larsson is there for the long haul. Jakob Chychrun is on the verge of being special and back from injury. This team has significant good pieces. Now they have Galchenyuk to boost their forwards. In one of my boldest predictions of this season, I believe the Coyotes sneak into the playoffs. Galchenyuk threatens 30 goals while they get enough goaltending from Antti Raanta.
What Others Have Said
"I have no problem with a player who'd like to try something if he backs it up. So, I want to give him a chance at centre if he wants to play it, and our coaching staff will try to give him the best possible help to play that centre position. We'll see how that goes." -Coyotes' HC Rick Tocchet
"The Galchenyuk deal involves two first-round draft picks who are both young and it will take a while to see how the players adjust to their new surroundings and whether either team can claim a victory. If nothing else, it will answer the question of whether Galchenyuk is a centre, because if he can't cut it on the worst team in hockey, he won't be able to blame it on Rick Tocchet." –Montreal Gazette
"Galchenyuk never really did fit the bill for Bergevin and the Canadiens remain very weak down the middle. Galchenyuk did enjoy some offensive success at centre and scored 30 goals and added 26 assists during the 2015-16 season. But before the start of last season Bergevin said Galchenyuk couldn't play centre in the NHL and the GM repeated the same thing at the end of this season." –Stu Cowen/Montreal Gazette
"At worst, the Coyotes acquired a more productive scoring wing than Domi has been. Domi has averaged 0.16 goals per game; Galchenyuk has averaged 0.26 (their points per game are even) and Galchenyuk's 255 points are tied with the Nashville Predators' Filip Forsberg for the most of any player from the 2012 draft class. At best, the Coyotes have acquired a top-six center who touches the game in far more ways than a wing does." –Craig Morgan
2018-19 Season Stats Prediction
Galchenyuk is a better player than last year showed. With more young talent around him and a fresh start, I expect he'll make a strong push for 30 goals. Could be near a career season for him.
25-30-55 while playing most of the season at center while helping squeak the Coyotes into the playoffs.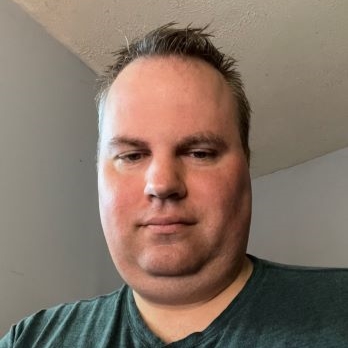 I am a fully credentialed writer who covers the Columbus Blue Jackets, Cleveland Monsters and Erie Otters as well as the Ontario Hockey League and NHL Draft. The 2022-23 season will mark nine seasons with the Hockey Writers. I am also the site's Credentials Manager. Please take note of the updated Twitter handle: @mark_scheig.