Thanksgiving comes but once a year. Well, OK, Canada already celebrated the holiday last month if one wants to get technical. Nevertheless, it is a time to be thankful and give thanks. This also applies to hockey and this season New Jersey Devils fans have a good amount to be thankful about.
10.) Prudential Center
One can question if Newark was the ideal spot to place a hockey team but there's no arguing it's a great building to watch a hockey game. Why do I bring this up? All one need do is look across the river at the debacle the New York Islanders have gotten themselves into with Barclays Center in Brooklyn. Who cares if the building is modern if you can't see anything? There's no problem seeing a reasonably priced game at "The Rock."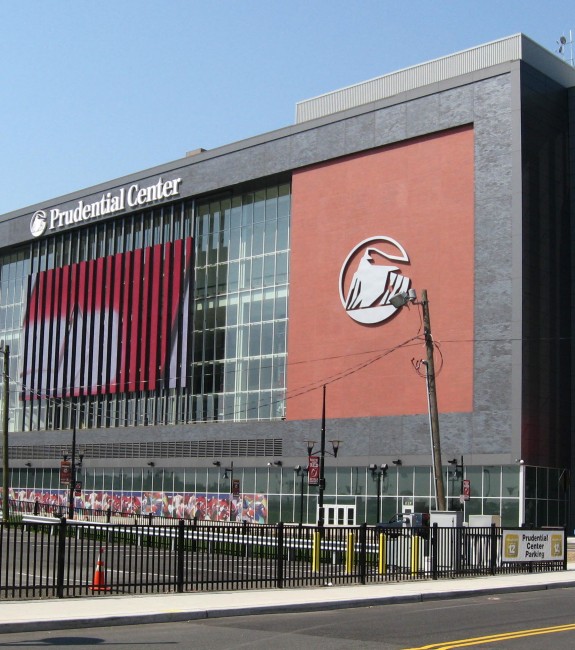 9.) Socially Conscious Devils
This season has resulted in a complete 180 when it comes to the Devils and their social interaction on social media accounts. Sports are supposed to be fun and in this interactive world, if done correctly, social media platforms can be a great way to foster a connection between teams, players and fans. The change in philosophy has allowed players to let their hair down (and grow facial hair) and let fans see behind the curtain so to speak. Pravda is officially off the air.
Mustache growing so well they have to put me in the box!
Donate and support a good cause!https://t.co/EF52aI0yyi pic.twitter.com/ikEQX5e3yI

— Adam Henrique (@AdamHenrique) November 12, 2015
The Captain gets the Hard Hat tonight. Very solid on the back end. Huge no-look writster goal on the power play. pic.twitter.com/u1mSpieDWD

— NJD Equipment Staff (@NJDSk8Guy) November 23, 2015
8.) An Improving Farm System
That 90s show. Winning and developing at the AHL level has been a rarity with the Devils but some prospects are beginning to bear fruit with the Albany Devils. Matt Lorito, Mike Sislo, Joseph Blandisi and Reid Boucher have all posted double digits in points. Presently the club sports a ledger of 9-4-3-0 (21 points).
7.) Wild Thing
In a world of metrics and declining fighting, the intangible of energy and excitement can often go overlooked. Let's face it, this club has been stale for the past few years. Enter Bobby Farnham. Farnham has given the Devils a spark, some jump. From the AHL ranks of the Wilkes-Barre/Scranton Penguins, the Devils took a chance on Farnham and thus far he has three tallies, 13 penalty minutes and a theme song.
GOAL! #WildThing lights the lamp! Bobby Farnham cuts the lead in half! #NJDvsCGY pic.twitter.com/y2MUdUE6jl

— New Jersey Devils (@NJDevils) November 18, 2015
6.) Rocking Their Rivals
Having failed to register a victory in their first four contests, New Jersey changed its fortunes against their Hudson River rival. During the 2014-15 campaign the Devils went 0-4 against the New York Rangers. Yet on October 18, the Devils dealt the Rangers a 2-1 defeat in overtime at Madison Square Garden. New Jersey also served up a 4-1 thumping at the Philadelphia Flyers.
5.) Captain Andy Greene
This is no knock on Bryce Salvador but it has to be helpful to have your captain present and on the ice on a consistent basis. The longest tenured blueliner on the squad and an underrated one at that, Greene is a workhorse and his top pairing with Adam Larsson is a solid combination. Greene leads the squad in average ice time at 23:33 per game.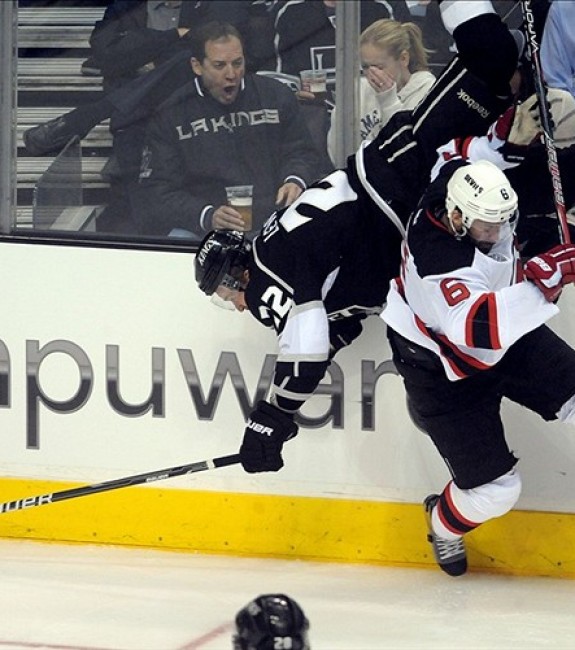 4.) In Ray We Pray
New general manager Ray Shero is responsible for constructing a roster which is younger, faster an flexible. While no one is guaranteed a roster spot, some of the younger players, such as Larsson, Damon Severson and Jacob Josefson are being given a chance with the notion that these are their spots in the lineup to lose. Shero also inked a bargain in Lee Stempniak and his 16 points, along with Farnham, Sergey Kalinin and David Schlemko. Shero's best acquisition may be the trade for Kyle Palmieri, who has been "Palm Wonderful" with New Jersey.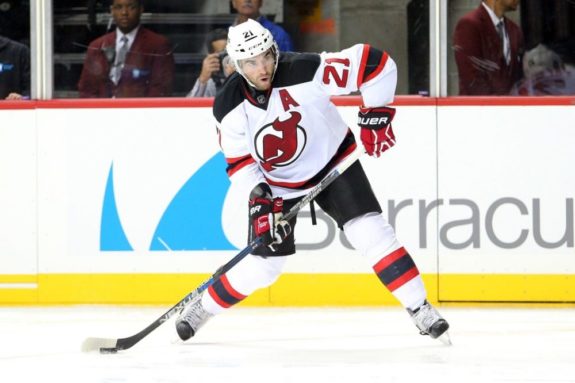 3.) John Hynes – Fast. Attacking. Supportive.
Not only do the Devils play a faster, more aggressive brand of hockey, they're also much looser. Yes, expectations remain high but as Travis Zajac opined, they're having fun coming to the rink. Hynes has been getting the most out of his players thus far too. Including the young defense, Hynes has gotten the most out of the likes of the big contract guys like Zajac, Adam Henrique and Mike Cammalleri. New Jersey's special teams are also clicking with a fourth ranked power play (22.5%) and a ninth ranked penalty kill (83.6%). The Devils are playing hard and they know how to have fun and it's a testament to Hynes.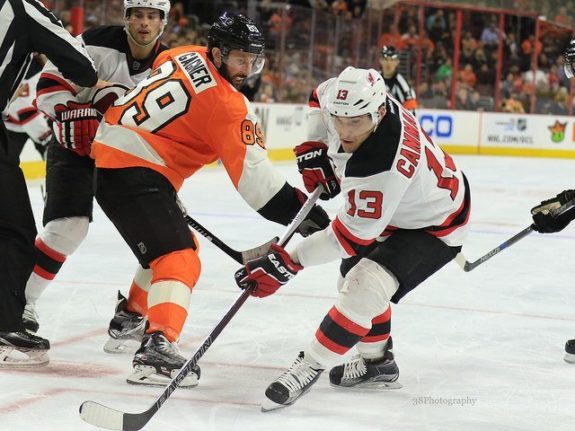 2.) Cory Schneider
When Schneider first arrived in New Jersey, he had to deal with the awkward sharing of duties with the legendary Martin Brodeur. Following that, the club gave Schneider a big contract and threw him into the fire in the early going last season. Mind you, Schneider has gotten the lion's share of work between the pipes, yet he appears to be as comfortable as he's been since joining the Devils. A big part could be the added offensive support, alleviating some pressure off Schneider. Not that added scoring has stopped Schneider from posting stellar numbers, winning ten games, while sporting a 2.05 goals-against average and a .928 save percentage.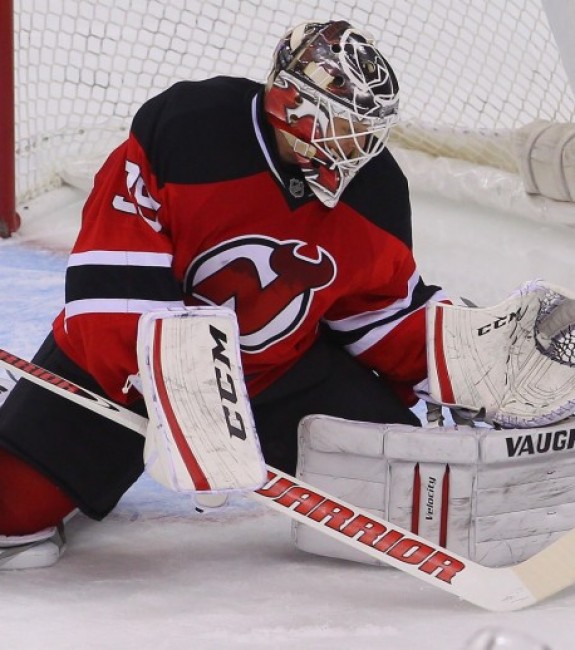 1.) That Winning Feeling
A certain former GM used to say the first 20 games were an important benchmark in gauging the performance of the team. Through 20 games, New Jersey is 11-8-0-1 (23 points) and would be a Wild Card team if the postseason started today. Devils fans can also be thankful for free hockey, as the club is 3-0 in games decided in overtime. It's their most points through 20 contests since the 2012-13 season, when the Devils recorded 24 points in the early going. Given the preseason prognostications and early stumbles lending to talk of an "Auston Matthews watch," fans can sleep well with their turkey tryptophan and the knowledge their team is in contention.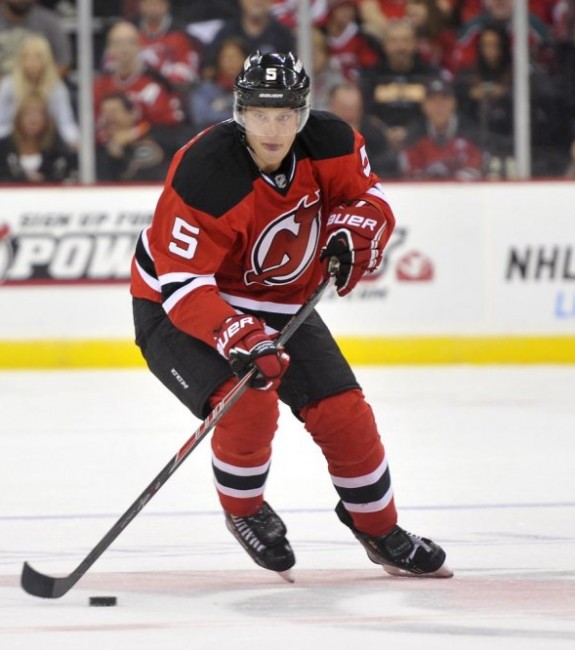 Michael Gwizdala covers the New York Islanders for The Hockey Writers. Michael is also an Associate Producer at WNYT NewsChannel 13. Additionally, Michael was once a Media Relations intern for the AHL Albany River Rats. Michael is a graduate of The College of Saint Rose in Albany, NY.