File this one under bad ideas. Forget Mickey Mouse, this is downright Goofy. The New Jersey Devils are openly inviting visiting fans to "The Rock."
Talk about hitting rock bottom.
An email purportedly sent out by the organization states, "Not a Devils fan? That's okay, we don't judge (too much ;-)). Find your favorite team below and join us at The Rock when they play the Devils."
We've hit a new low. Actively seeking out visiting fans. pic.twitter.com/rRE1MkFwpx

— Definitely not a "Conservative" (@Loofighter) September 5, 2017
No. Just no. Seriously. No.
Not on Lou's Watch
This would not fly under Lou Lamoriello's watch and it shouldn't be acceptable now. The email reeks of desperation and an organization that used to employ Bernie Nicholls, to one looking to squeeze out every last nickel. This is an organization that pulled its longtime AHL affiliate from Albany (30th in attendance) to Binghamton (29th in attendance) for a cool $3 million dollars because the Binghamton ownership group was willing to absorb all operating costs and losses. One can make a cogent argument from solely a business perspective, but have you ever been to Binghamton?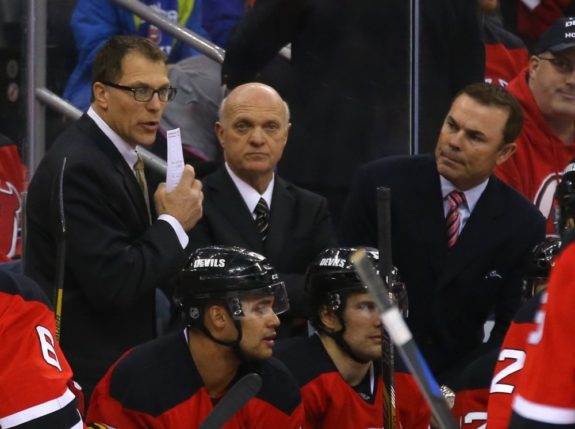 Back to the email, which is sad on so many levels.
During the Lamoriello era, one could argue the Devils didn't do enough to promote their own stars, which included three Hall-of-Fame players in Martin Brodeur, Scott Stevens and Scott Niedermayer. Those Devils took pride in the "NJ" crest on the front of their sweaters and made it a team-first approach.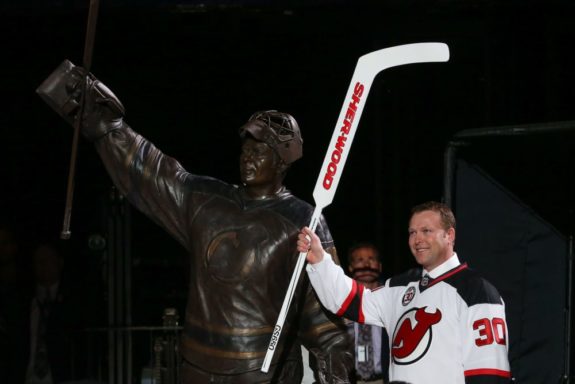 Sending a Bad Message
Yet, this marketing stunt shows zero pride and sends a bad message to players and fans alike. Think about being head coach John Hynes, preaching defending home ice, while simultaneously the ownership group is courting visiting fans to make themselves nice and comfortable by the warm fire of the Devils' den. How long does it take for frustration to boil over after a loss where players start to comment on how "our own building felt like a road game"?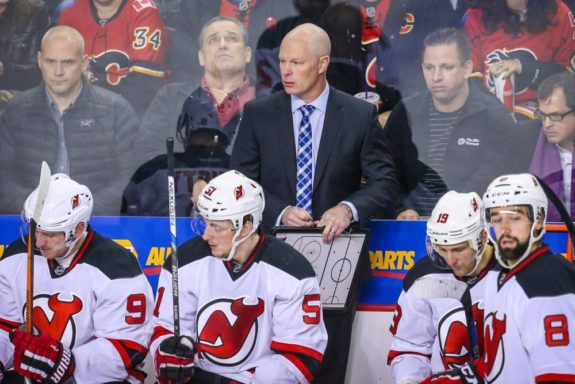 Greed is Good
In defense of the organization, some clubs will promote ticket packages against elite teams and or players. For instance, when the New York Islanders hit rock bottom during the late 1990s, they'd market packages against the "defending Stanley Cup champion Detroit Red Wings," "Mario Lemieux, Jaromir Jagr and the Pittsburgh Penguins," "Joe Sakic's Colorado Avalanche," etc. Sure, it was sad on one level where they'd be pumping up the other stars/quality teams visiting Long Island, but they weren't outright begging opposing fans to come with a winking emoji.
I understand the need to fill the seats in a saturated sports market. The Devils ranked No. 26 in attendance last season, averaging 14,567 per contest. In an era where "money is money," I suppose this shouldn't be too surprising.
Spirit of the Sport
In my opinion, this flies in the face of the spirit of competitive sport. Some teams still actively go out of their way to block opposing fans from certain zip codes from buying tickets to playoff games.
One wonders which "goal song" the club will play when the New York Rangers come to town.
.
Michael Gwizdala covers the New York Islanders for The Hockey Writers. Michael is also an Associate Producer at WNYT NewsChannel 13. Additionally, Michael was once a Media Relations intern for the AHL Albany River Rats. Michael is a graduate of The College of Saint Rose in Albany, NY.