Strong, humble, selfless, and highly motivated. These are just some of the qualities that a good team captain possesses.

Scott Stevens, Al MacInnis, and Darryl Sittler are all considered to be some of hockey's best leaders. In the past, they have all talked about the importance of leading by example when it came to being their team's captain. Another captain who preaches that same philosophy is New Jersey Devils forward Nico Hischier.
Related: Devils Getting Solid Leadership From Nico Hischier
---
Latest News & Highlights
---
The young center turns 24 today and is already in the midst of his third season as captain. The Brig, Switzerland native was only 22 years and 47 days old when handed the "C" making him the second-youngest captain in Devils history. After the announcement was made, Hischier met with the media and talked about what it meant to have this honor.
"It's a great honor. It's a privilege representing the New Jersey Devils organization as a captain and leading a team. We have some really good leaders in the locker room too, and I'm sure they will help me out as well. I just try my best every game to help the team have success."
Hischier's approach of looking to learn from those around him has not changed.
Hischier Still Looking To Improve as a Leader
Over the summer, the organization brought in three veterans in Ondrej Palat, Erik Haula, and Brendan Smith. During training camp in September, the now 24-year-old addressed the media and said he is still looking to improve as the team's leader.
"I still have a lot to learn, and other guys coming in, they have experience and can help me out," he said. "I met them two weeks ago, and they already gave me some good tips. I'm still learning, but definitely, there's some stuff I want to improve as well to be even a better leader and take this team to the next level."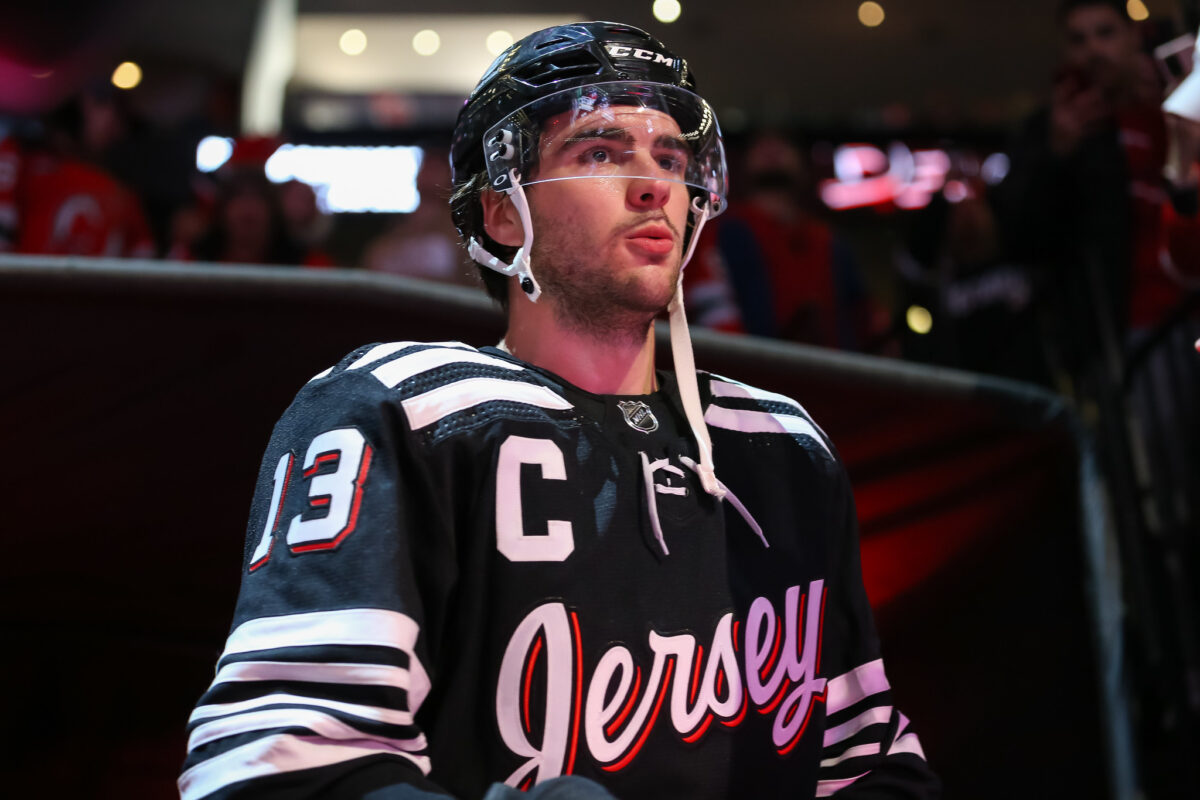 Hischier has and continues to be motivated to improve as team captain. From day one he has been a player who leads by example, and previously said, "I'm more of a leader with action. I like to do the action (so) that others can follow me."
While it is his preferred style, there are other areas he feels need to be addressed.

"Sometimes you have to hold each other accountable and sometimes a little argument doesn't hurt. It makes the other guy better and we are all grown ups here, and I think we call take a little criticism. That's what I'm trying to learn here too."
What Hischier's Teammates Are Saying
Last season was Dawson Mercer's first in the NHL. His stall in the locker room was and remains next to Hischier, and last season I asked the Bay Roberts native about his captain.
"He's a great leader for us," said Mercer. "He is a young captain, but with a young team, it's really good because you trust him and know his situation. He's been in the league for a while, and he's not that old. He knows a lot and has been learning … I take pointers and see what I can learn from him to help me out in my style."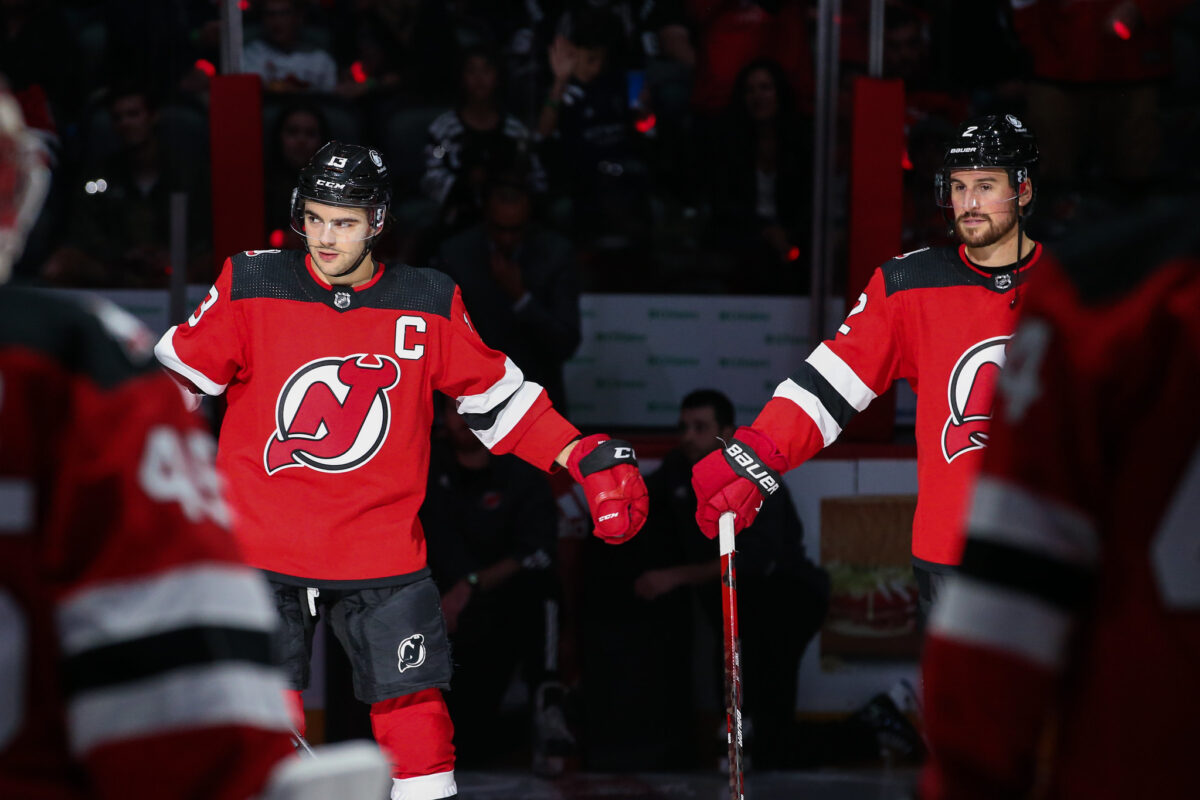 This season Hischier received extremely high praise from one of the team's offseason acquisitions. The Devils mark Brendan Smith's fourth NHL club, and throughout his career, he's had an impressive list of leaders starting with Nicklas Lidstrom and including Henrik Zetterberg and Ryan McDonagh. Knowing this, his words about Hischier hold even more merit.

"He's going to be one of the best captains that I'll ever play under, and that's saying a lot with the people I've had. He wants to be the best captain and he's always asking for help. He comes in and prepares himself every day to be better and it's something that is infectious around the young guys and they build off that. That's what you want is your captain to be the leader. He reminds me of Lidstrom, where he came in and he does the right things on a daily basis, then people emulate that and your team kind of grows in that way. He's a big part of this organization and we're lucky to have him."

– Brendan Smith
The 33-year-old defenseman has continually praised Hischier this season. In the few instances this season when opposing players took a run at the former first-overall pick, it has been Smith who quickly came to his captain's defense.
Observations as a Member of the Media
I have been a credentialed member of the Devils' media since last season. Due to COVID protocol media members were not allowed in the locker room, and because of that, were limited to only seeing the captain at the podium in the media room. It did not take long to notice how much he wants to win and how much he cares about his team. When it comes to his professional career, Hischier is selfless.

This season with the locker room opened up to the media, I've gotten an entirely different perspective. In one of my first conversations with him, he personally welcomed me into the room with a smile and could not have been kinder to me, a newbie. Whether it is the team's reporters or writers from an online sports blog, he treats every individual with the same level of respect.
He is very humble when addressing the media and continually talks about the team, rarely putting the focus on himself. Even when asked about his own goal, the center will quickly give credit to his teammates, whether it was their play-making or pass. I additionally noticed the strong presence he has in the room and how he carries himself. Hischier is poised and exudes professionalism. Throughout the club's 13-game winning streak it was business as usual in the locker room. The captain constantly said they can't get too high after a win and too low after a loss, and I have witnessed just that, as he has remained even-keeled as the season progresses.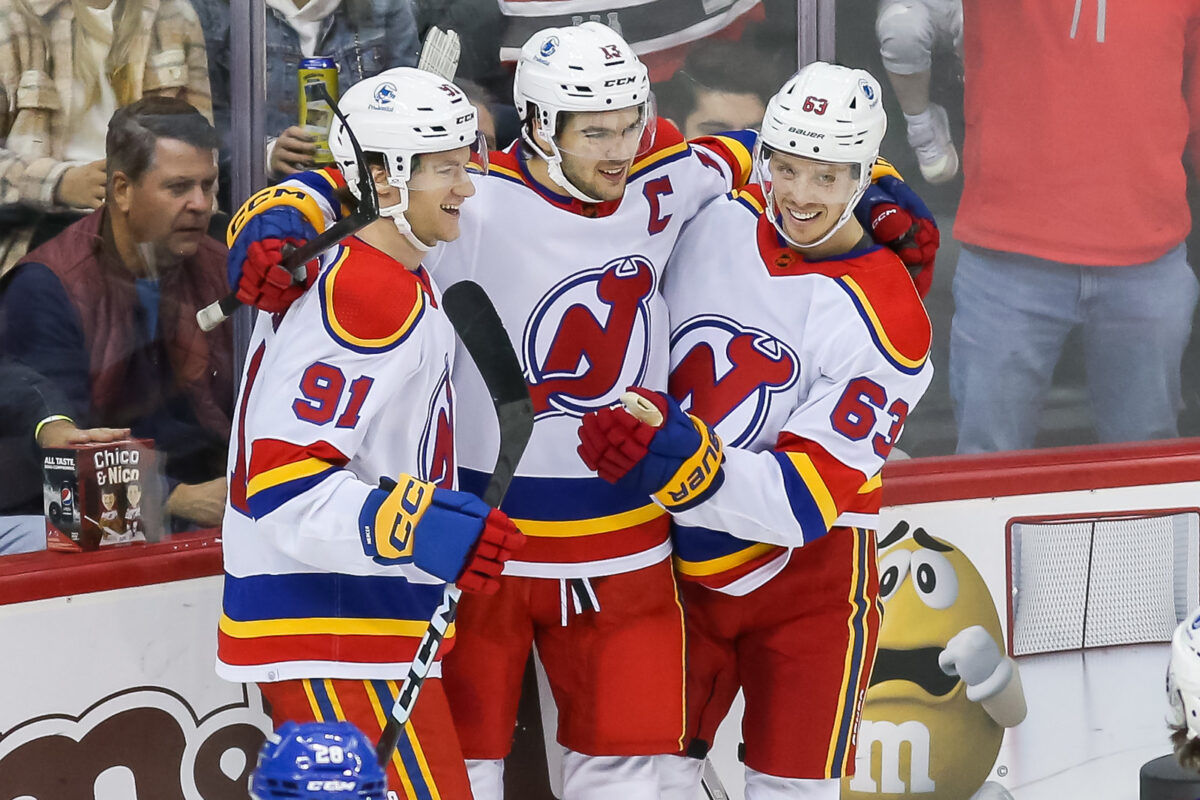 It is no surprise that he is beloved in New Jersey. When the forward is announced in the team's starting lineup at Prudential Center I am reminded how much of a favorite he is because night after night he receives rapturous applause that stands above the rest.

Over the past few seasons, fans, media members, and teammates have seen Hischier evolve on and off the ice. He is coming into his own as both a player and a leader and will continue to focus on improving in all aspects. One thing is clear, is that he won't be satisfied until he leads his team back to the playoffs and an eventual Stanley Cup championship.