From playing on the "A line" to finding a line. It sounds odd when discussing Patrik Elias, such a longtime fixture of the New Jersey Devils. At the same time, it's a valid question as the all-time leading scorer in franchise history, skates with the team on their Western Canadian road trip.
These Devils are much different from the last time Elias was active on April 11 at Florida. New Jersey is sporting a young, attacking lineup, having won six of its past eight contests. Though for a player like Elias, who is used to winning, it may be a refreshing reboot.
While Elias won't play on the trip, as the calendar turns to the holiday season, it's worth figuring out where he fits.
The top line has been headlined by Mike Cammalleri, Adam Henrique and Lee Stempniak. Cammalleri has given the club what it expected when signing him through free agency last season, leading the club with 17 points. Henrique, like John MacLean, is hitting his stride in his fifth full campaign, topping the squad with eight tallies. Then there's the bargain busting Stemper, whose 14 points are tied for second on the team.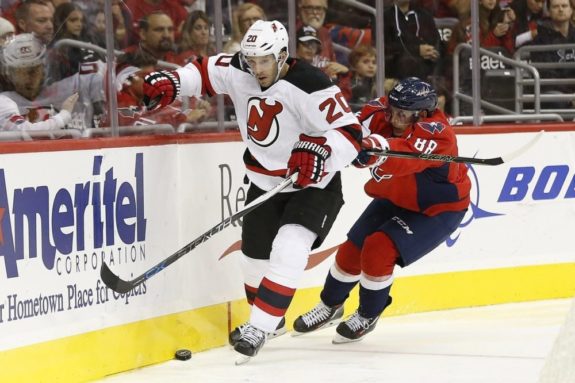 On the second line, Travis Zajac, Kyle Palmieri and Sergey Kalinin have been a stellar trio. Zajac appears to be loose and enjoying himself, posting six goals thus far. Newcomers Palmieri and Kalinin have been gritty and relentless in the early going. Like Zajac, Palmieri has also registered six goals and is tied for second on the team with 14 points. Kalinin netted the game-winning tally at Chicago.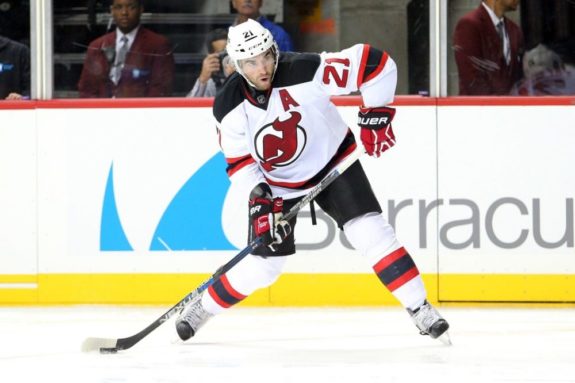 Moving down to the third line, there's Jacob Josefson, Jordin Tootoo and Jiri Tlusty. Perhaps this is where Elias slides in best, giving boost to a line with a combined ten points. All three have played to their respective roles effectively but I can't see Elias being buried on the fourth line.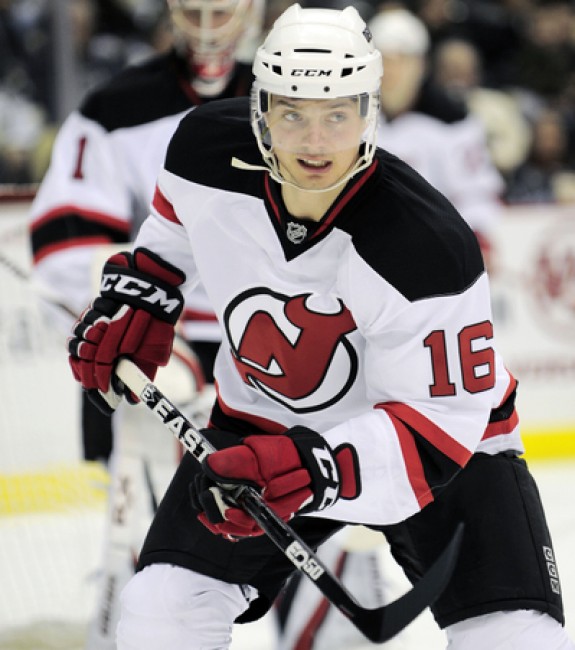 Speaking of the fourth line, Stephen Gionta, Bobby Farnham and Brian O'Neill have mostly comprised this unit. The Devils could either go for more offense here or watch the likes of Farnham and Tootoo reek havoc on the opposition.
#WildThing doing wild things. #RELENTLESS pic.twitter.com/6zcDiBu3h4

— New Jersey Devils (@NJDevils) November 15, 2015
One could also see the Devils placing Elias on the second unit with Zajac and Palmieri. Last season, Elias was paired with Zajac 15.34% percent of the time. Elias also saw significant time with Gionta and Henrique. Additionally, Elias saw the most power play time with Cammalleri.
Patrik Elias on the ice this AM. pic.twitter.com/h8h3WZhAO8

— Leo Scaglione Jr. (@LeoScaglioneJr) November 14, 2015
Although Elias could hang up his skates tomorrow and have his No. 26 raised to the rafters of "The Rock," he'll still have a few things to prove going forward.
Last season saw Elias post a career lows with 13 goals, 21 assists and 34 points. Plus, he's coming off a right knee injury at age 39. Couple those with new management and a new coaching staff and system and Elias will need to quickly catch up and get into the flow of a two-month old season.
While the Devils will most assuredly find a line for Elias, the larger question remains, which one?
Michael Gwizdala covers the New York Islanders for The Hockey Writers. Michael is also an Associate Producer at WNYT NewsChannel 13. Additionally, Michael was once a Media Relations intern for the AHL Albany River Rats. Michael is a graduate of The College of Saint Rose in Albany, NY.