Every team has an x-factor; something that has to go right in order to have a successful season. It could be a player stepping up or even something as basic as having a favorable schedule. However, success in the NHL is measured by a team's ability to push for the Stanley Cup. Whether or not the New Jersey Devils are ready for a deep playoff run remains to be seen, but the team that is expected to take the ice opening night is undeniably improved compared to the last several years. The Devils do not have just one x-factor. Instead, the team has several items that must align for them to break their playoff drought and compete for hockey's ultimate prize.
Finding Consistency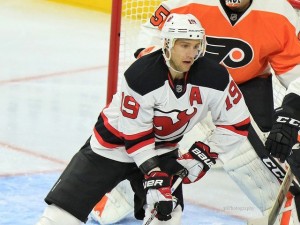 For the first time in several years, goal scoring should not be an overwhelming concern after general manager Ray Shero made moves this offseason to address the team's previous scoring woes. Regardless of the roster changes, though, to take the next step New Jersey must be consistent from their shot totals and puck possession to their defensive structure. The offseason moves should pay dividends to New Jersey's shot totals and puck possession, which varied throughout games and often forced the Devils into a more defensive minded approach.
It may sound cliché, but it is true, that there are no easy games in the NHL. Any team on any given night can win and the Devils proved that several times last year when they defeated many of the league's elite teams. New Jersey's 2015-16 season seemingly always fell back to the team's consistency. Beating elite clubs then losing to lesser ones and dominating for periods at a time but then falling off. Losing to clubs that the Devils should have beat plagued the team last season and when points are at a premium, those games can haunt franchises down the stretch. New Jersey must capitalize this upcoming year.
Staying Healthy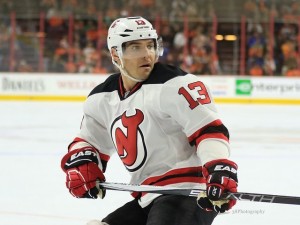 Entering the 2016-17 season, the Devils will be healthy and the top-six will be revitalized with a surplus of skill. Every team in the NHL hopes to remain healthy and sometimes it comes to down to a little bit of luck, and the Devils are certainly due some luck — injuries can bury teams and New Jersey has dealt with its fair share. Although the Devils should have more offensive depth this upcoming season, it will be imperative that their star players remain in the lineup and do not miss long stretches of time.
Losing star forward Michael Cammalleri last season hurt the Devils, who were in a position to push for a playoff seed. Cammalleri's untimely exit from the lineup meant head coach John Hynes had to shift the line combinations and put bottom-six players into top-six roles. New Jersey battled and did not give up but the team could not withstand losing one of their top producers.
Another player who will be looking to avoid the injury bug is newly acquired forward Beau Bennett. Shero traded for Bennett with the goal of helping New Jersey's secondary scoring issue. Bennett, though, also has a history of being injury prone. If he can stay healthy, not only should he be able to put pucks into the back of the net, his acquisition could prove to be a very smart deal.
Secondary Scoring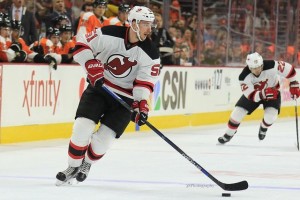 New Jersey surprised the league last season with the play of its top-six, which featured two 30-goal scorers. While the top-six changed throughout the year due to injuries and trades, it still held up well and produced. However, the vast majority of the scoring pressure fell onto the shoulders of the team's top forwards. The lack of secondary goal support was a glaring issue for New Jersey and needed to be a point of emphasis for Shero this offseason.
The acquisition of forward Taylor Hall will shift producing players to third line roles, which will undoubtedly benefit the team. The top-six cannot be expected to score every night — the bottom-six needs to carry some of that burden. The third line should have a fresh look centered by rookie Paval Zacha who will inject skill and speed into the unit. Zacha's skill, combined with forward Devante Smith-Pelly's grit and ability to score in the dirty areas of the ice, could prove to be a dynamic combination. Second-year forward Sergey Kalinin will also be looking to add more scoring this season and build upon his solid NHL debut last year. Kalinin's role could change throughout the season as he provides the Devils with several options ranging from a second line role if a player goes down to a fourth line position.
Defensive Development
Even with the absence of defenseman Adam Larsson, there are no glaring issues with the Devils' defensive unit. Nonetheless, Larsson's departure means the defense may consist of several young and potentially inexperienced players. A key to New Jersey's 2016-17 season will be the development of several young defensemen such as Seth Helgeson and possibly Steven Santini.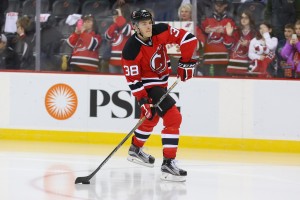 Inexperience can certainly be a liability at points throughout the year, but players grow and develop from their mistakes. The Devils will have to try to minimize the consequences of those errors and acclimate new players into the lineup without any major breakdowns. New Jersey is a franchise built on its defensive structure and regardless of the offensive players the front office brings in, the team's identity is not going to dramatically change. The young defensemen will be heavily relied upon and expected to shut down the opposition.
With the exception of staying healthy, the Devils are in control of their own fate and how far they push is up to them. Every team in the league has a list of items that they must check off for their year to be successful. As the 2016-17 season inches closer and New Jersey's roster continues to take shape, it is becoming clearer that if the Devils can address their x-factors, then this upcoming year could be an exciting one to see.
Amanda Rosko is an avid hockey fan. This is her second year covering the New Jersey Devils for The Hockey Writers. She graduated with honors from Rutgers University in 2014 with a B.A. in Journalism and Media Studies.