As of about 6 pm last night, the news became official, the Pittsburgh Penguins (or at least part of them) are for sale. Our own Mike Colligan was way ahead of the curve on this one as he reported on this all the way back on April 7th, 2015.
Pittsburgh Penguins potentially for sale. Details here: http://t.co/tx969HujjP #TSN

— Bob McKenzie (@TSNBobMcKenzie) June 3, 2015
The Penguins later confirmed the news by issuing an official statement, which can be found here.
Clarity Is Still Needed
While the news is now official the Penguins are for sale, there are still many missing details that have yet to come to light.
Reporters, bloggers and fans have all been focused on this announcement since it was made. However, what has become prevalent is the disagreeing ideas that are floating around the media.
Former Pittsburgh Tribune-Review writers (now working for DKonPittsburghSports.com) Dejan Kovacevic and Josh Yohe have expressed that they believe this is about Mario Lemieux looking to sell his share. There's speculation that Lemieux could sell his (rumored) 25-30% share in the Penguins and net a nine-figure payout.
Then there are the current writers of the Tribune-Review, Jason Mackey and Rob Rossi, who believe that the entire franchise is for sale. Burkle is a businessman, Lemieux is a hockey legend, but both will receive a gigantic return on investment with this potential sale. They also confirmed that the Penguins financial future is in great health and the monetary outlook does not seem to be a driving factor in the decision to explore a sale.
Dave Molinari, of the Pittsburgh Post-Gazette, expressed his belief that a majority of the Penguins is for sale.
Change Could Be Positive For the Penguins
Regardless of what you believe about the sale of the franchise, the change could be a positive one.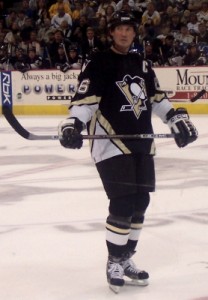 New ownership (even if it is not a majority share) will bring new ideas, challenge the status quo and might just be the change this franchise needs. The Penguins have been stuck in purgatory since winning the Stanley Cup.
Blame the players, blame the management, but blame has to fall on ownership above all.
Ownership hired Ray Shero, ownership hired Jim Rutherford, ownership gave them free reign and look where the Penguins are. They're a team consistently good enough to make the playoffs because of the star talents they possess, but no further.
It was ownership's hirings that put the team into the position it is in and I'd like to make a bold distinction.
The Difference Between Player and Manager
Mario Lemieux and Ron Burkle, in all reality, are managers of the Pittsburgh Penguins. They own the franchise, they hire the front office and they ultimately have the final say in everything that occurs.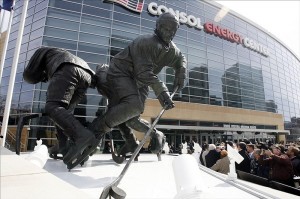 However, Burkle is a billionaire businessman, who has only learned hockey by owning the Penguins, and Lemieux was a phenomenal player, but his managerial decisions have not been the greatest.
Many former NHL players end up working in the front office of franchises as GM or an assistant for the remainder of their career, but that does not mean they earned their job.
Many of these mentioned players obtained a job in management because they played hockey and not because they are the best qualified candidates.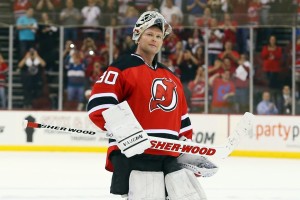 A great example is the hiring of Martin Brodeur as an assistant GM of the St. Louis Blues.
Yes, Brodeur was a great goaltender, one of the best in history, but what makes him qualified to run a hockey club? The man never even attended college/university and probably does not fully understand how a business is run and at the root of professional sports, they are multi-million dollar businesses.
I'd argue that some of the best NHL GMs never even played professional hockey.
Look at Stan Bowman of the Blackhawks, Dean Lombardi of the L.A. Kings or Lou Lamoriello of the New Jersey Devils. What do all of them have in common?
They never played in the NHL and obtained their job in management by being the best qualified to do so.
Lamoriello served as the Devil GM from 1987 until just a few months ago, in that time his teams had a record of 1045-759-288, they made the playoffs all but three times between 1988-2012, qualified for the Stanley Cup finals 5 times and won the Cup 3 times.
He also was the GM of Team USA in the 1996 World Cup of Hockey, which won the gold medal, and in the 1988 Winter Olympics. In 2009 he was inducted into the Hockey Hall of Fame and in 2012 into the United States Hockey Hall of Fame. He accomplished all of this without ever playing professional hockey and because he was qualified to run the club.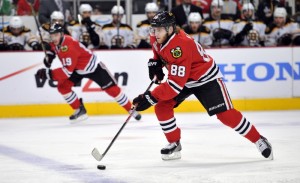 Bowman of the Blackhawks has only been the GM since 2009 and since then, the results have been impressive. His teams have had a record of 223-102-48, have made the playoffs every year, made the finals four times, won the Cup twice and are playing for another right now.
You can cite how his star players like Jonathan Toews and Patrick Kane were drafted before he took over, but look at what he has done since then. All of the moves, the signings and trades he made have mostly been positive. Look at his transaction to acquire Antoine Vermette from the Arizona Coyotes, he was a healthy scratch in the regular season, but has been an incredible playoff performer since then.
Then there's Lombardi of the Kings, who had experience as an NHL GM before with the San Jose Sharks. Lombardi turned the franchise around and built a winning team, but it would not last forever.
He later took over the L.A. Kings in 2006 and has done a great job since then including winning the franchise's only two Stanley Cups. It was only this past year that his team faltered, but from 2009-2013 the Kings made the playoffs.
What Does All of This Mean?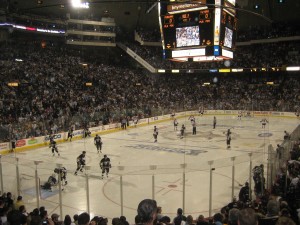 The point is that there is a big difference between being a great hockey player and a great hockey manager/owner. I do not believe Lemieux has been a great owner and Burkle has followed his direction.
I do not believe that Rutherford is, or ever was, a great GM and that is why the Penguins have failed to meet expectations.
Ray Shero should not have been given the free reign that he did, ownership should not have put pressure on him to win now (look at the extensions of Chris Kunitz and Pascal Dupuis and the signing of Rob Scuderi). But because of how ownership operated, Shero was kept as GM years after he should been released.
To quote my friend Mike Colligan's article about the cost of loyalty.
Lemieux always takes care of his friends. Ray Shero shared many of Lemieux's core principles. Shero believed that the strength of the Penguins front office came from a small, but incredibly loyal group of talented associates.

He didn't micromanage the draft process.  He instead relied on longtime friends Randy Sexton and Jay Heinbuck to oversee the Penguins' amateurscouting system.

When Sidney Crosby was in need of a young, scoring winger, Shero relied on Jason Botterill and his staff to find a short list of targets that eventually led to the acquisition of James Neal.  And when it came time to sign Neal to an extension, Shero relied on Botterill again to help him frame contract comparables.

Shero showed loyalty to his own players as well.  He never bought out a single contract during his tenure, despite a handful of deals he probably wishes he could've had back.

The only significant contract he ever buried in the minor leagues was Miroslav Satan's in order to accommodate the 2009 deadline acquisition of Bill Guerin.  Shero phoned Satan almost daily to check on his mental state.

When Zbynek Michalek was looking for a change of scenery, Shero didn't dump him on Long Island or in Edmonton. He returned Michalek to the team he preferred in Phoenix for very little in return.

Two years ago, Shero was faced with the decision to fire or extend the contract of head coach Dan Bylsma after the Penguins were swept in the Eastern Conference Finals.  Shero admitted he could have easily fired Bylsma, but said at the time:

"I want to reward [Bylsma] with an extension that shows him, 'Hey, he's my coach, and I believe in him.' I think that's the way I want to run this business.  I want to stick to that if I believe in something."

Shero was a man of loyalty and principles, much like Lemieux.  And there's something to be said for consistency in a National Hockey League that's seen over 30 coaching changes in the past three years.
It's the fundamentals that the Penguins have been built on that have put them in their current situation. Loyalty has killed the franchise because Lemieux and Burkle have been blinded by it.
A change in ownership will bring new ideas and hopefully rid the Penguins of the problems that have plagued them. They have the required talent to win the Stanley Cup, it has been loyalty that has clouded the organization because of ownership's beliefs.
I personally believe that the sale of the Penguins is one of the only ways to push the franchise back into contention, before it's too late. Sidney Crosby, Evgeni Malkin and Marc-Andre Fleury cannot play forever and the Penguins are running out of time until they have to re-build.
Michael Pityk is an analyst who has written for numerous sites since beginning his professional career. He's acted as a credentialed member of the media for the Philadelphia Phillies, Philadelphia Flyers, Pittsburgh Pirates and the Pittsburgh Penguins. His work has been featured in Sports Illustrated, The Sports Journal, MSN, PensLabyrinth, Montreal Hockey Talk, ESPN Pittsburgh, The Hockey Writers, Todays SlapShot and The Bleacher Report. He formerly was the editor of Pens Labyrinth and an analyst for The Sports Journal. Michael presently acts as an NHL Analyst for The Hockey Writers