The expectations for the 2017-18 New York Rangers were high last fall, but injuries and inconsistencies on the ice plagued the Blueshirts' season out of the gate. The Rangers dealt captain Ryan McDonagh at the trade deadline in an attempt to set themselves up for the future. The question now remains: Who will be chosen as the 29th captain in franchise history?
Kevin Shattenkirk
Shattenkirk is New York's most offensive defenseman, but a knee injury derailed his 2017-18 campaign. In 46 games played he put up 23 points (five goals and 18 assists, good enough for second-most amongst the Rangers' blue line. Shattenkirk does the majority of his offensive damage on the power play and last year tallied more than half of his total points on the man-advantage (12).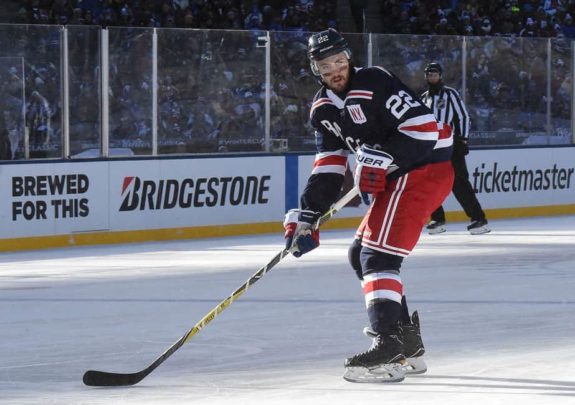 The Boston University (BU) product has been a captain at every level he has played with the exception of the NHL. He served as the U.S. National Development Team (USNTDP) captain in 2006-07 as well as for the BU Terriers in 2009-10. In 2016-17, he was appointed the alternate captain role for the St. Louis Blues.
Shattenkirk has the ability to lead this rebuilding Rangers club moving forward along with all of his on-ice tools to make a positive impact. One thing that could hinder the organization's decision to select him as captain would be his injury-ridden past. He has missed a better portion of two of the past three seasons, and teams just simply need their leaders being an everyday component in this league.
Marc Staal
The Thunder Bay, Ontario native is entering his 12th season with the Rangers this upcoming fall and has worn an "A" for the franchise for the past eight years. Staal is coming off of one of his worst statistical seasons as a pro, accounting for only one goal and seven assists in 72 games played.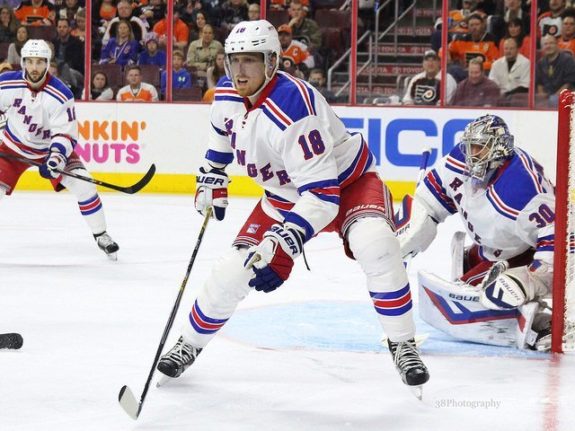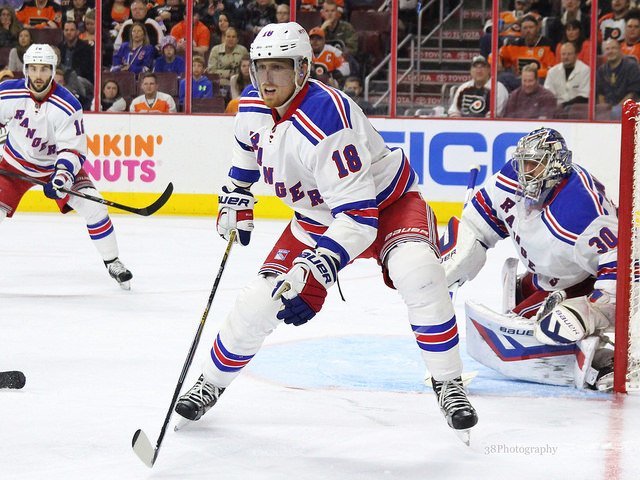 Generally not known for his scoring ability, Staal's numbers have been in a decline over the past three seasons. Over the past three years combined, he has accounted for just 33 points and just six goals. He is known more for being a shutdown defenseman who has actually had decent plus-minus numbers on the back-end. The majority of New York's roster in 2017-18 finished with negative on-ice ratings, but Staal managed to lead the team with a plus-11 mark.
As already mentioned, his career is starting to slow down and his on-ice play has begun to lower his average minutes per game. The direction of this team is entering what appears to be the first rebuild in over a decade and will likely look for a younger face to lead the charge, but Staal is a proven leader in New York and will likely be an option.
Chris Kreider
The 2009 first-round pick (19th overall) has been with the Rangers for the past seven seasons and helped guide them to their first Stanley Cup appearance since 1994. Kreider is arguably New York's most impactful player on offense and plays a two-way, physical style of hockey. Before going out with a blood clot that forced him to miss 24 games last season, he was on pace to tie his career-high point total of 53. He ended the 2017-18 year with 16 goals and 21 assists in 58 games.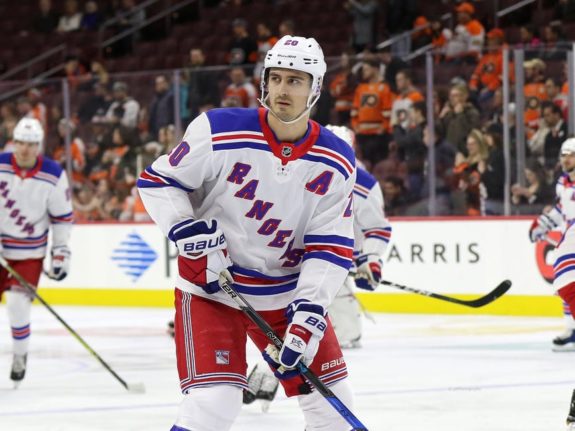 Kreider won the 2012 NCAA National Championship with Boston College while tallying 45 points in 44 games. He is a proven scorer in the NHL, eclipsing the 20-goal plateau in three of the past four seasons with the exclusion of last year, where he finished with 16 goals in his injury-shortened stint.
One of his biggest downfalls is his minimal experience of wearing a letter. Although that can generally be overshadowed by him entering a strong team with veteran leadership as he did with New York in 2012, he was appointed as an alternate captain in 2017-18 but had his first career season with a letter cut short due to injury. The 27-year-old should be considered in leadership talks this summer, as he has been with the club through the good and the bad over the past seven years while making the organization better with him in the lineup.
Brady Skjei
If the Rangers are fully committed to entering a rebuild like general manager Jeff Gorton says they are, then Skjei must be near the top of their captaincy list. The Lakeville, MN standout was a pivotal component towards their 2017 playoff upset over the Montreal Canadiens and has been thrown into every situation since being called-up from Hartford during the 2016 postseason.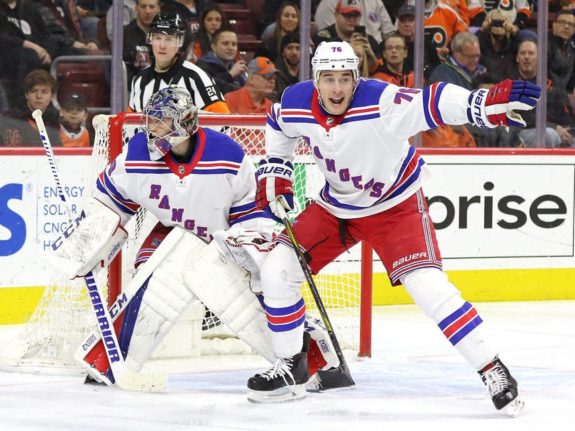 Skjei was named to the 2016-17 NHL All-Rookie Team and racked up some impressive first-year numbers. In 80 games played he recorded five goals and 34 assists, making him a near half-point-per-game player as a rookie. Even more impressive were his four goals in 12 playoff games, including a highlight-reel tally against the Ottawa Senators in the second round.
The 2017-18 season saw Skjei's numbers decline as did those for roughly the entire Rangers roster. In a full 82-game tenure this past season, he put up just four goals and 21 assists, a step back from his incredible first season in the Big Apple. However, this can be attested to him playing with virtually every Rangers blueliner throughout the course of the season while the team began to call up prospects in the final two months in an attempt to give experience to younger prospects.
He served as an alternate captain during his stint at the USNTDP from 2010-12 and would have been named a captain at the University of Minnesota in 2014-15 had he not left early to sign with New York's organization. Having recent leadership experience at lower elite levels proves that he can handle new obstacles, even if that entails leading one of the NHL's most historic franchises.
Skjei is currently a restricted free agent and will likely be inking a new long-term deal in the upcoming months. New York has the potential to not only sign him to a five-plus year contract, but they could also incentivize him with the coveted 'C' in the process.
A New Direction for the Rangers
With New York's roster only getting younger, it is evident that David Quinn was hired to serve as the head coach who will attempt to mold this young group into a prolific franchise for years to come. Quinn has dominated the college game over the past five years at BU and can relate to his younger players. He has developed numerous NHL talents in college while getting them to buy into his systems to be successful on the ice.
Quinn was one period away from hoisting a national championship banner at BU in 2015 and also helped turna round a 10-win 2013-14 season with an appearance in the Frozen Four the following year. He won a national championship in 2009 as an assistant with BU and has coached Shattenkirk at the college level.
There are a few solid options that New York can take, but if they want to set themselves up for the future, then choosing a younger talent would be an ideal starting point as the Garden enters the rebuilding phase.